courtesy of mingpao.com
courtesy of on.cc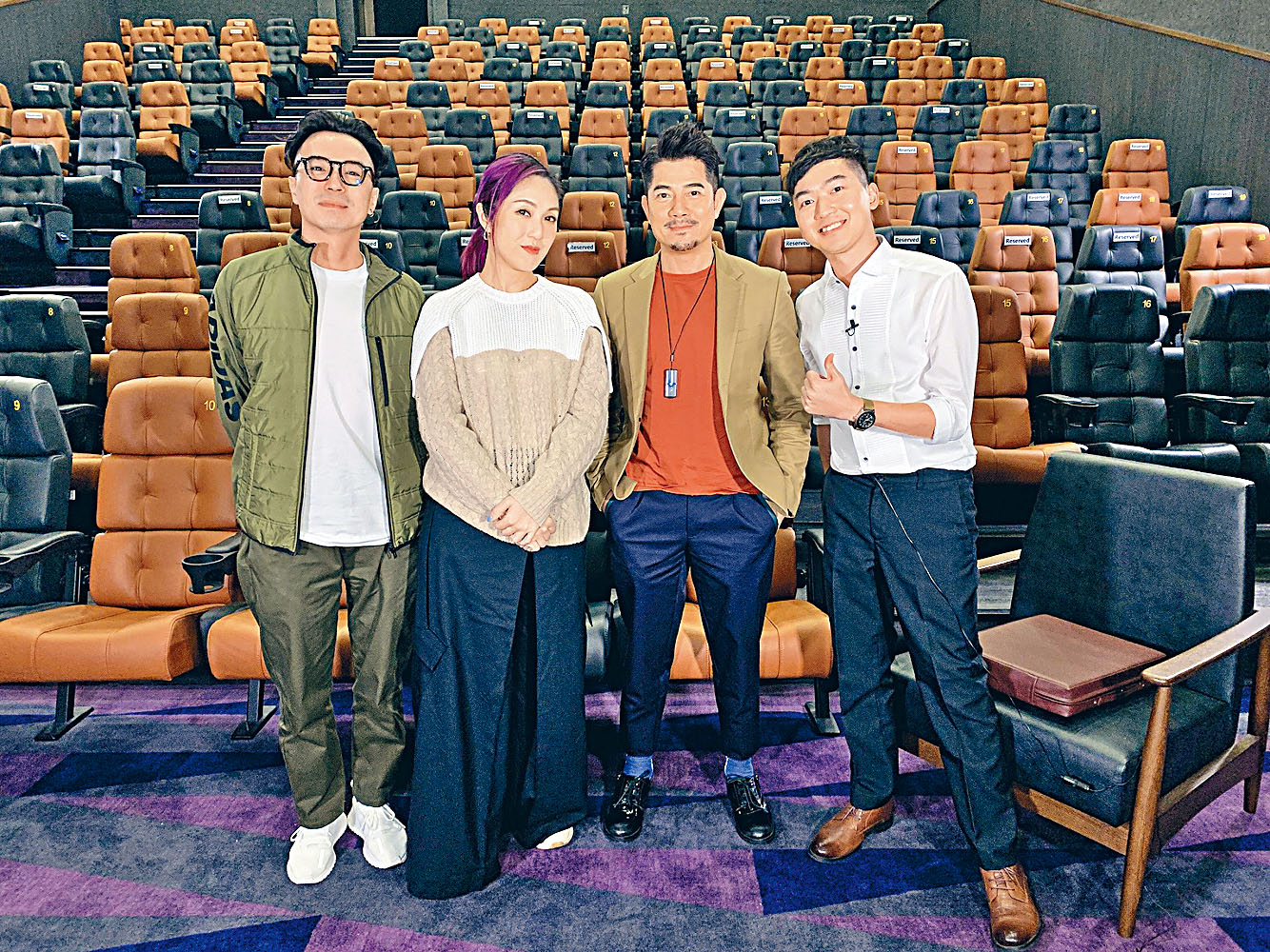 courtesy of singtao.com
Aaron Kwok Fu Sing, Miriam Yeung Chin Wa and director Wong Hing Fan earlier appeared on Hong Kong Open Television to talk about their new film. Sing Sing in the film played a homeless man, fortunately he did not have such an experience. "However when I was little a friend worked in cleaning, during the shoot when I was using the cleaning machine I had quite a experience. On the entire team only I knew how to use it. Without this life experience how could I convince myself to play this role?"
Playing a fallen singer, Chin Wa in the film had no regret in love, never gave up. Sing Sing made fun of her as "obsessed". Chin Wa said, "In reality I really am, haha! However it's not obsession, it's crazy! Actually I feel at different age how people read into love is different, especially women! When you were young you had a lot of asset, ABCD you could ad an E! However when you were still alone in the 30s you would start to take the initiative and strike! When you were still by yourself in the 40s, you really would be lonely and unhappy! You hope to find a soul mate who knows how to share the burden with you!"
First time director Wong Hing Fan on the first day of work immediately faced a test of his abilities from Sing Sing. Sing Sing noticed that when the director watched the playback his eyes seemed to be speaking it could be a little better. Later after another take he took another glimpse at the director and saw him smiling a little and nodding!