courtesy of mingpao.com

courtesy of on.cc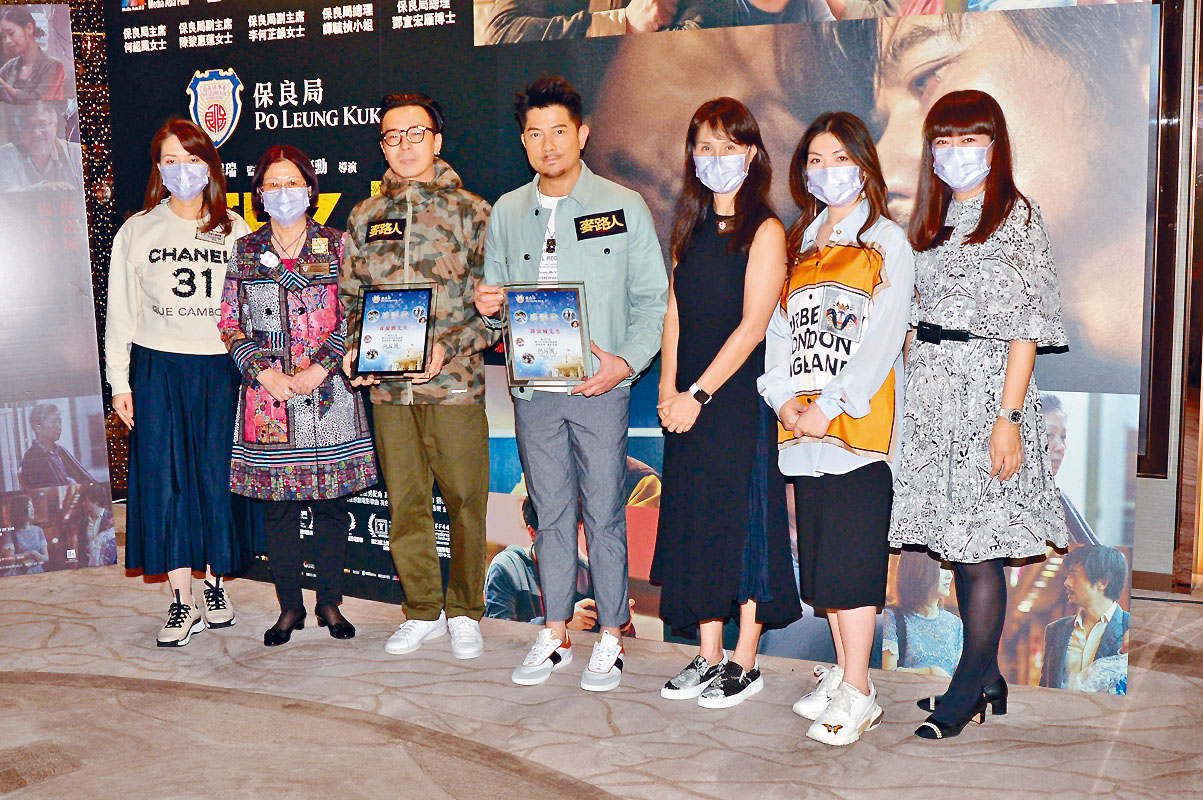 courtesy of singtao.com

Aaron Kwok Fu Sing and director Wong Hing Fan yesterday attended the film I'M LIVIN' IT (MAK LO YUN)'s Po Leung Kuk student charity special screening.
Sing Sing said that the event arranged for many teachers, students and parents to enjoy the film. The film wanted to say that when encountering difficulty in life, no one should run away but instead should help each other and face it positively. The film also included the difficulty that the basic level faced or conflict with their family. He hoped that everyone would let go and cherish everything. As for Sing Sing, he said that after having a family he no longer had any debt in his heart. "Because it is a new beginning in life, I deleted everything of the past. I no longer had any debt in my heart, I let myself be even more positive. The entire family would have an even better future."
This year would be Sing Sing's 30th anniversary in the business. He said that he had drastic changes at work and personally. He even founded his own skin care brand, in addition he had a very happy family as life reached another level. Sing Sing pointed out that due to the pandemic, many commemorative events could not take place. However he was currently planning concerts in Hong Kong next year. Details would depend on the pandemic. He said that the concert would mainly thank fans who grew up with him over 30 years. "I love you, having you is great. I will keep charging ahead."
How would he spend the Mid Autumn Festival? Sing Sing revealed that he would have a holiday and already prepared two rabbit lanterns for his two daughters. Would the girls fight over toys? Sing Sing said, "They are already fighting. I would intervene, but I really am reluctant to yell at them. I can't get mad, as soon as I do they pout. Then I give in."