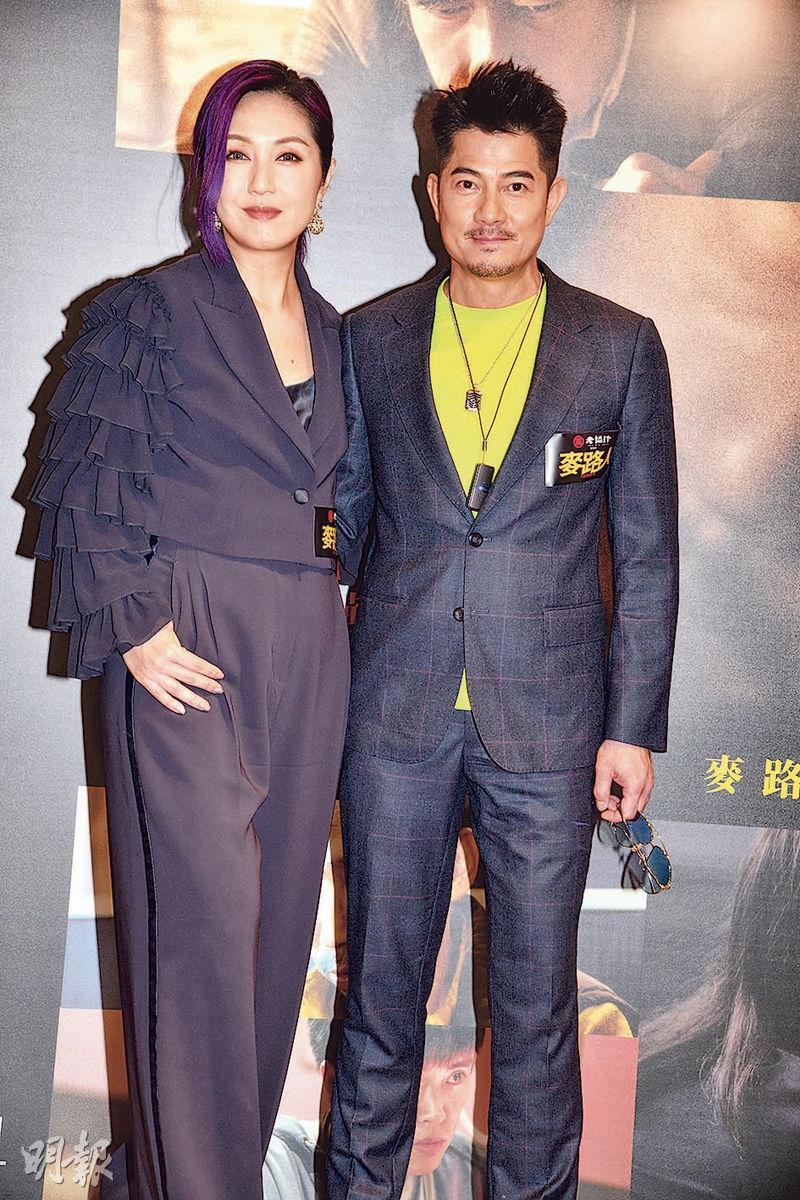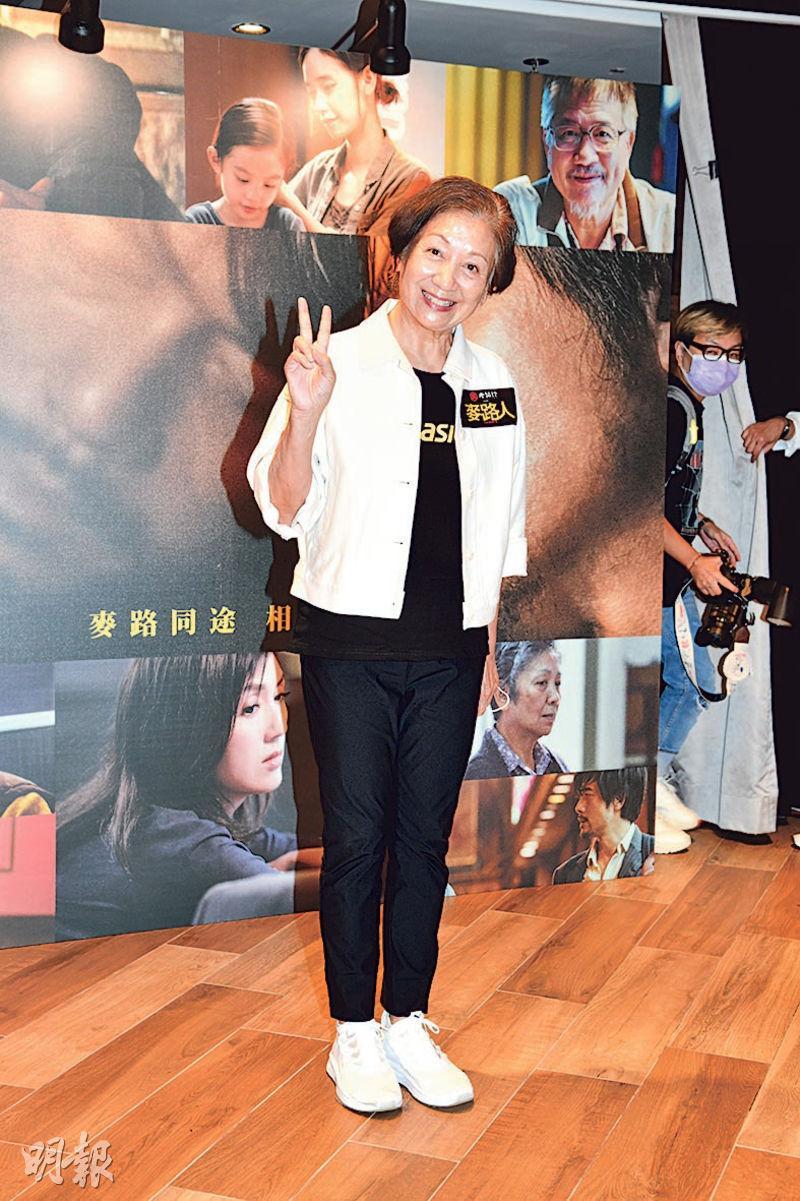 Nina Paw earlier went to Korea for a movie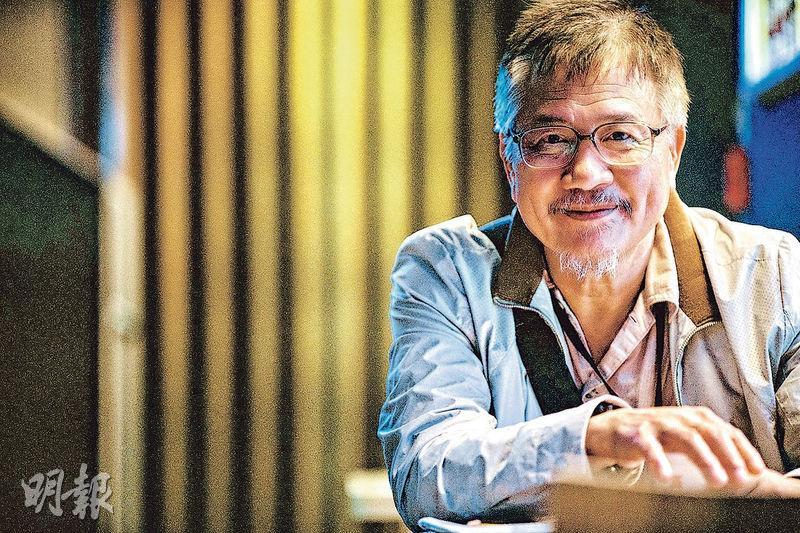 Alex Man is in Guangzhou, unable to come to promote in Hong Kong due to the pandemic
courtesy of mingpao.com
courtesy of on.cc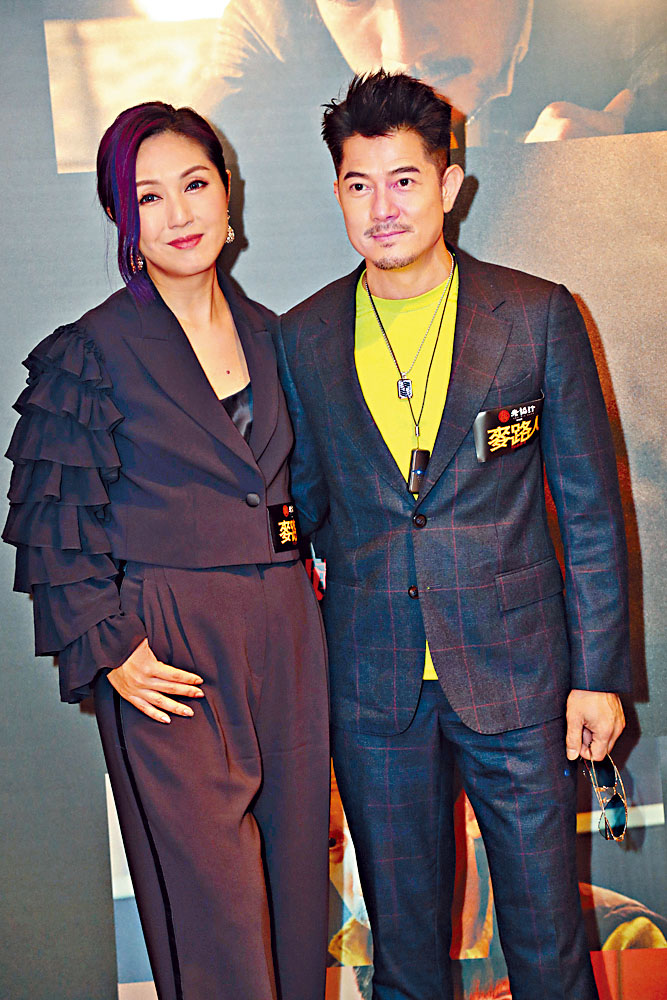 courtesy of singtao.com
The new director Wong Hing Fan directed, Soi Cheang Pou Soi produced, Aaron Kwok Fu Sing, Miriam Yeung Chin Wa, Nina Paw Hee Ching, Cheung Tat Ming and Zeno Koo Ting Hin starred film I'M LIVIN' IT (MAK LO YUN). Last night a premiere took place in Tsim Sha Tsui. Boss Peter Lam Kin Ngok also showed his support. The film will open simultaneously in Hong Kong, the Mainland, Taiwan, and Singapore.
Sing Sing said that the film was finished for two years. He was very happy that everyone was finally able to see it. He also received many fans' messages that they were looking forward to the film release very much. He pointed out that the film originally was scheduled for release last Christmas, but due to the pandemic it was cancelled. Although the pandemic was still not under completely control, he hoped that viewers would slowly leave negative emotions. The best way was to watch movies, especially this positive movie.
The film earlier had a few advanced screenings. Sing Sing said that he was very happy about the good word of mouth. Has his wife Moka Fang seen the film yet? Sing Sing revealed that his wife was moved to tears. "My wife tonight came to watch it with me. After watching it my wife was sobbing and weeping. (How did you comfort your wife?) I was sobbing and weeping with her. My wife saw it once before, this was the second time. I watched it four times and cried every time, because the character affected me."
Chin Wa agreed that viewers should bring tissues with them. Sing Sing felt that tissues were not enough, they should bring handkerchief. Would Chin Wa bring his son to see this film? She said, "When my son is a little older he can watch it. I would watch with him and explain to him, because the film has a lot of positive energy." She also said that as an actor, she felt that this performance was very rich because she truly came to perform as a stranger. It was her first time working with all the actors, and she joined the cast midway through. However she did not feel strange at all. Instead she even felt the great team spirit. The film content had tension. Everyone were good co-stars.
Speaking of Alex Man Chi Leung's absence from the promotion, Sing Sing said that Man Ji Gor was a very professional actor. He was currently in Guangzhou and had long term illness, but for the film he stopped his medication. He said, "I am particularly happy because Man Ji Gor said that no matter how sick or how difficult he still wanted to work with me. We haven't worked together for 30 years since the television series GENGHIS KHAN. Working with Man Ji Gor was very memorable. I wish his condition would improve and good health, I want to work with him again."
Paw Hee Ching said that although her role was minor, the film was very touching and very positive. In particular it was about how the lowest level of the community struggled to survive. After watching you definitely would cry. She herself watched twice and cried both times.