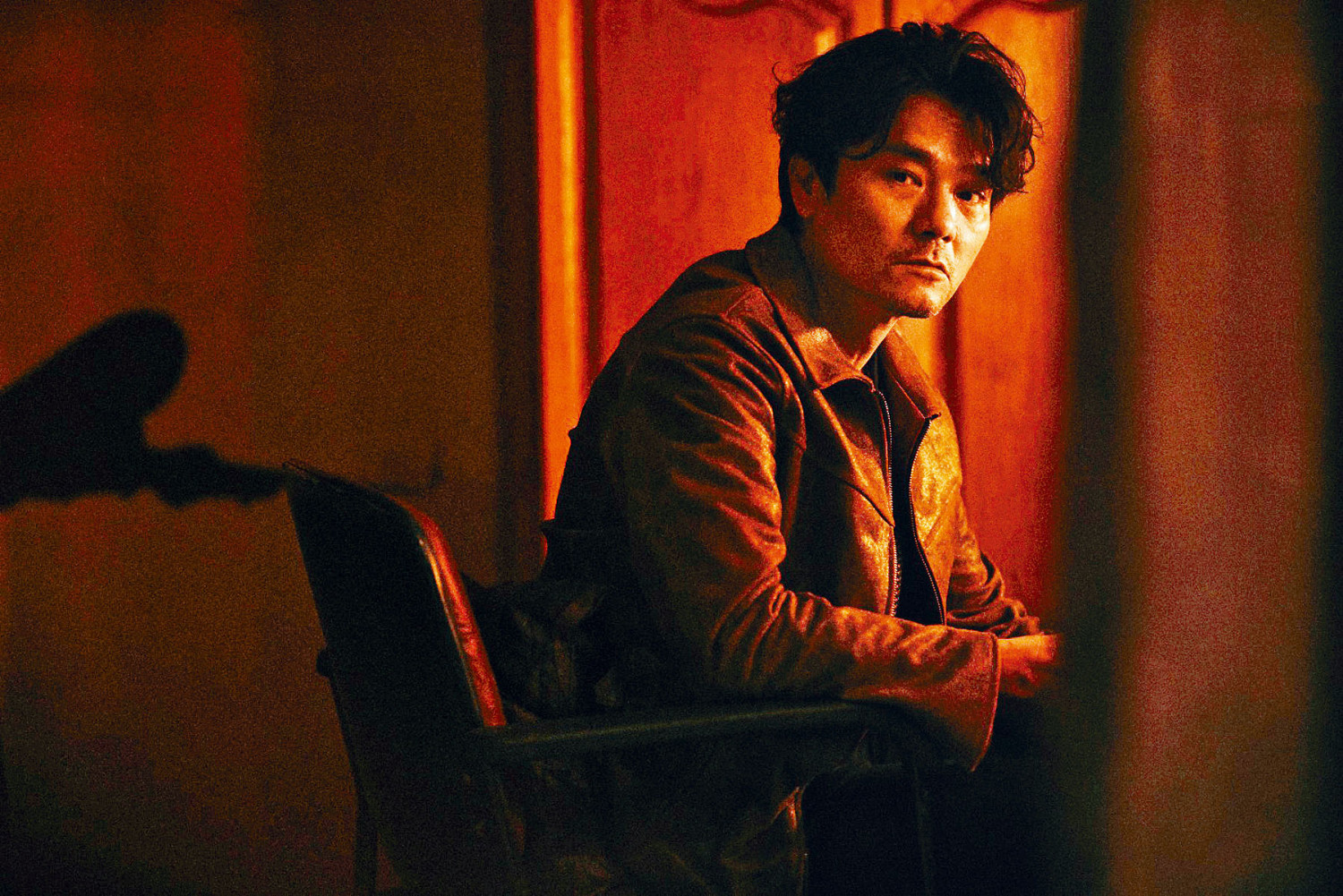 Gordon Lam thanks viewers for supporting HAND-ROLLED CIGARETTE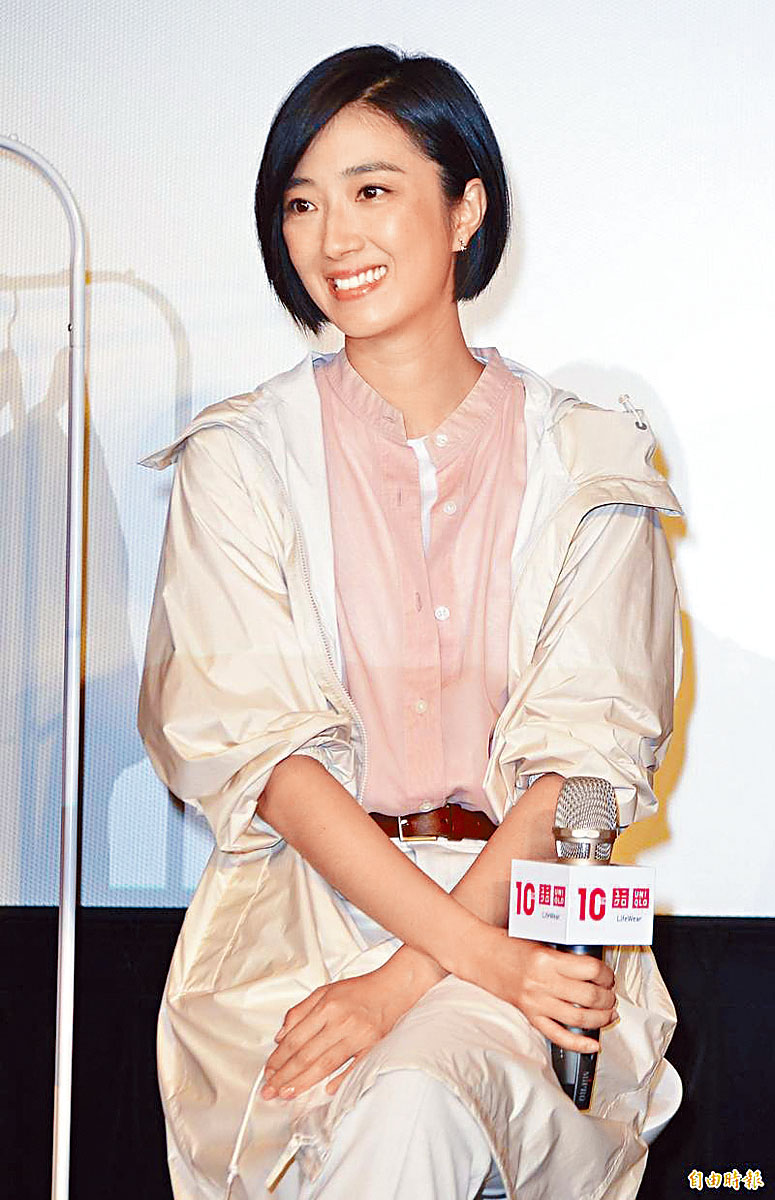 Gwai Lun-Mei jokingly asks if nominees get a slow cooker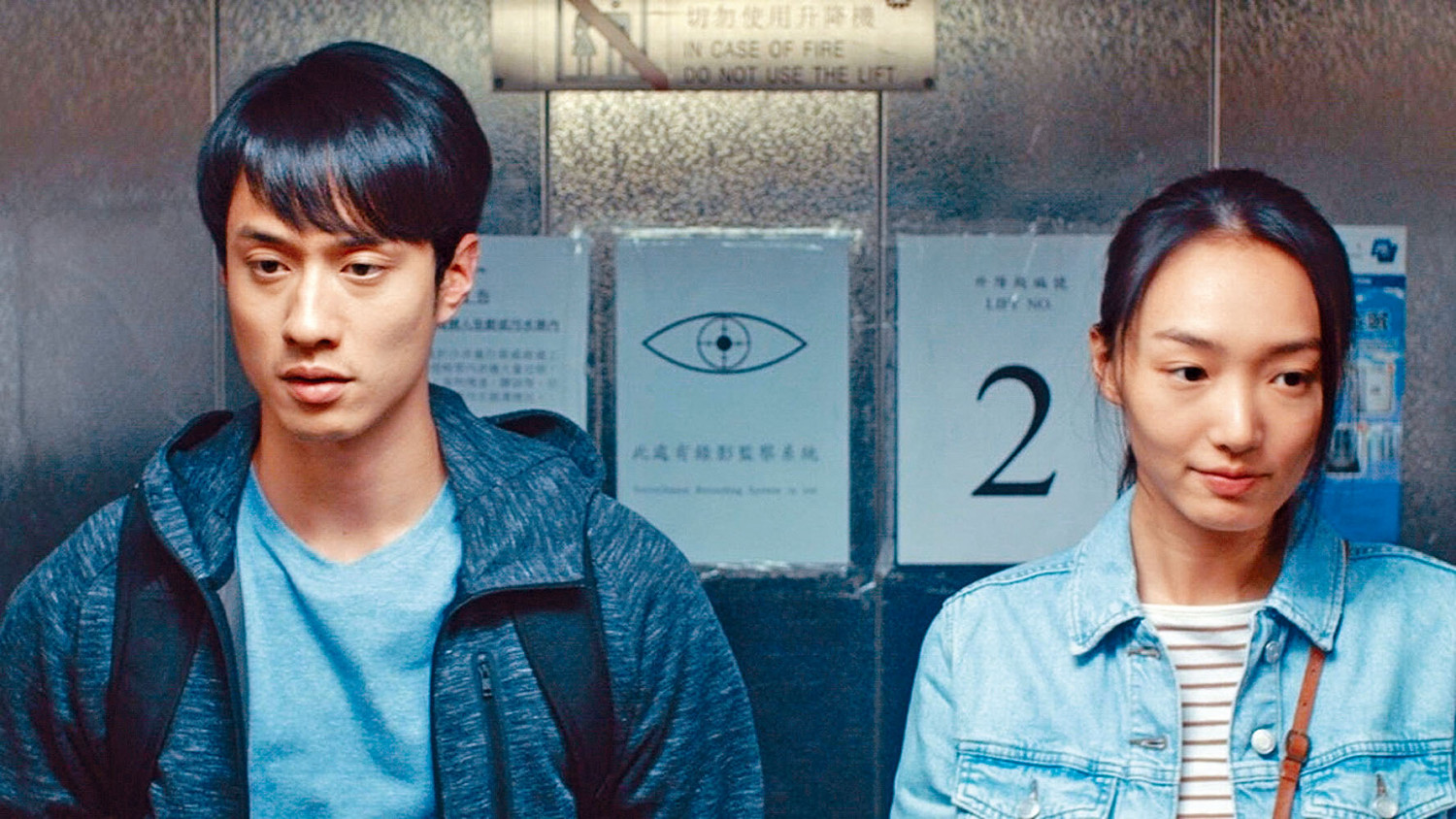 Lau Chun Him sees the BEYOND THE DREAM Golden Horse Best New Performer nomination as the greatest honor in his life.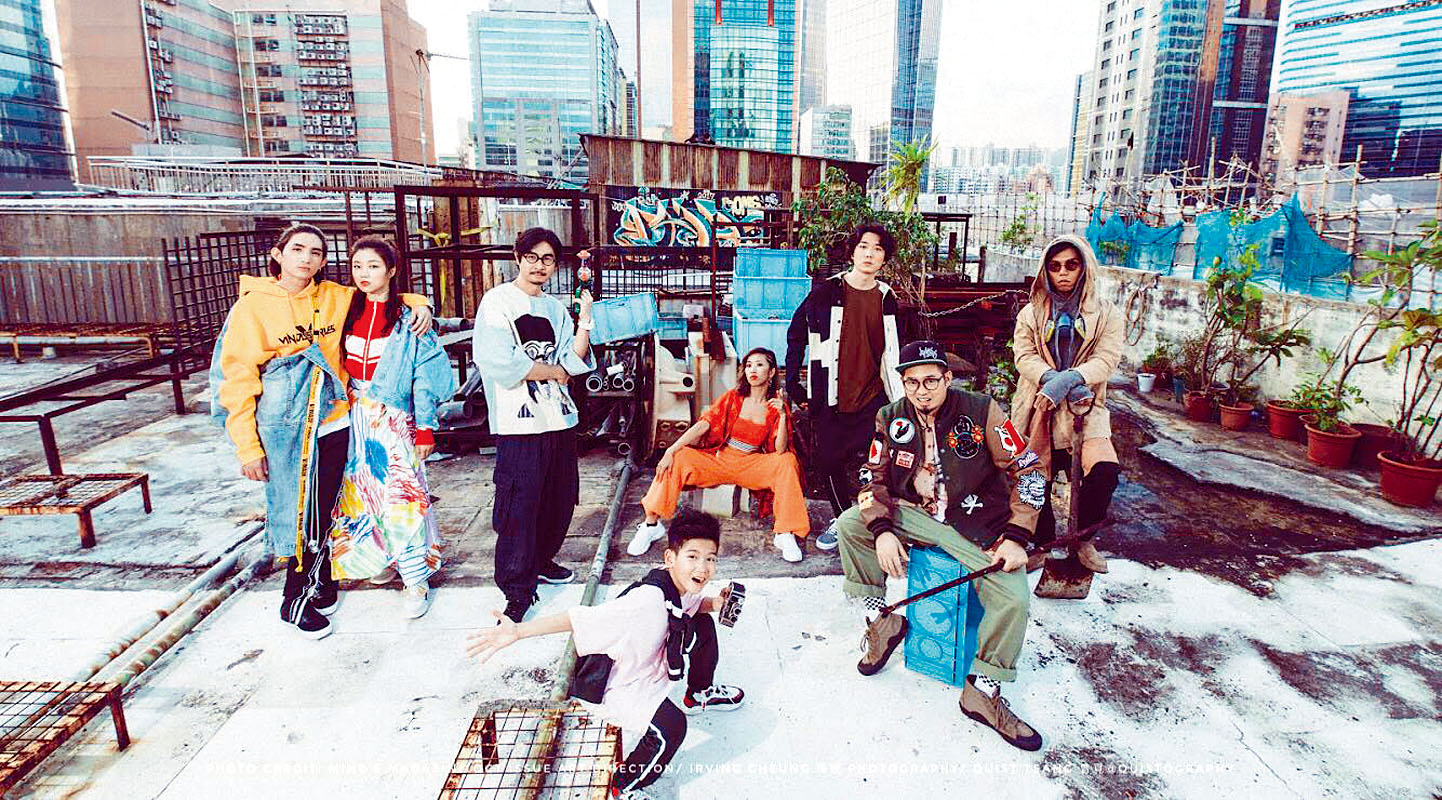 THE WAY WE KEEP DANCING also receives 6 nominations
courtesy of singtao.com
Gordon Lam works on the movie for zero salary to support the film industry and gets a Best Actor nomination in return
courtesy of on.cc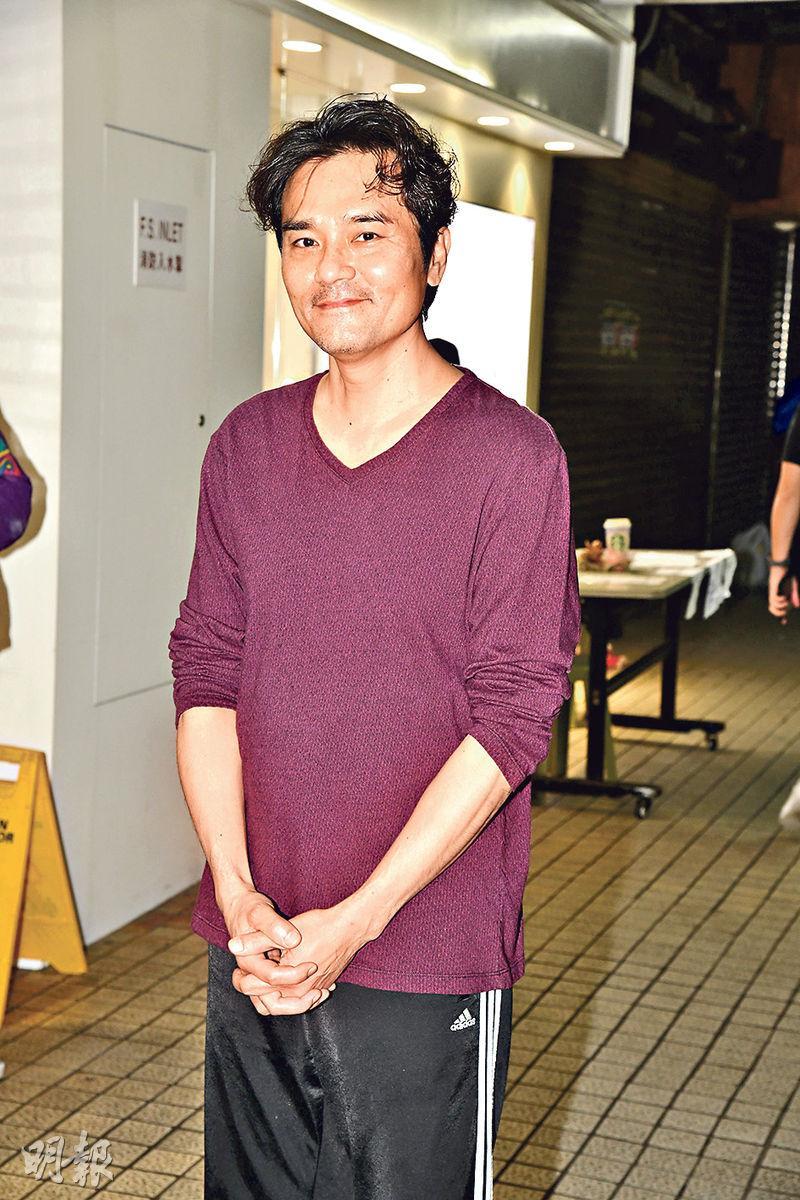 Gordon Lam says that he does not know who the competition will be so comparison will be difficulty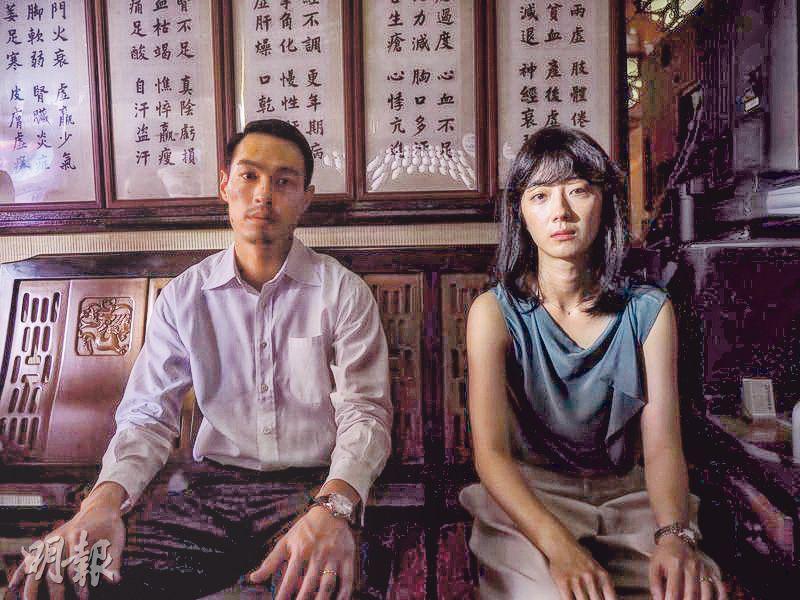 A LEG's Best Actress nominee Gwei Lun-Mei has won the Golden Horse Award before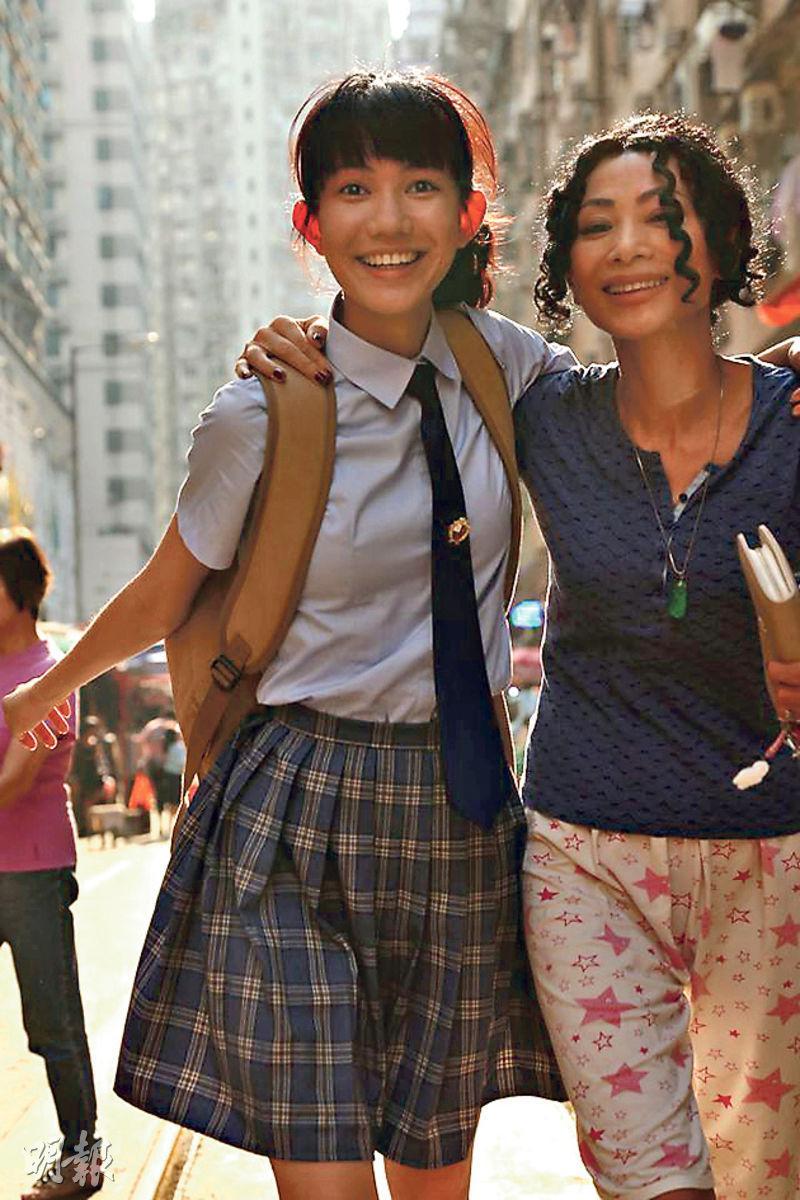 Golden Horse Best Supporting Actress Bai Ling is nominated for Best Actress with THE ABORTIONIST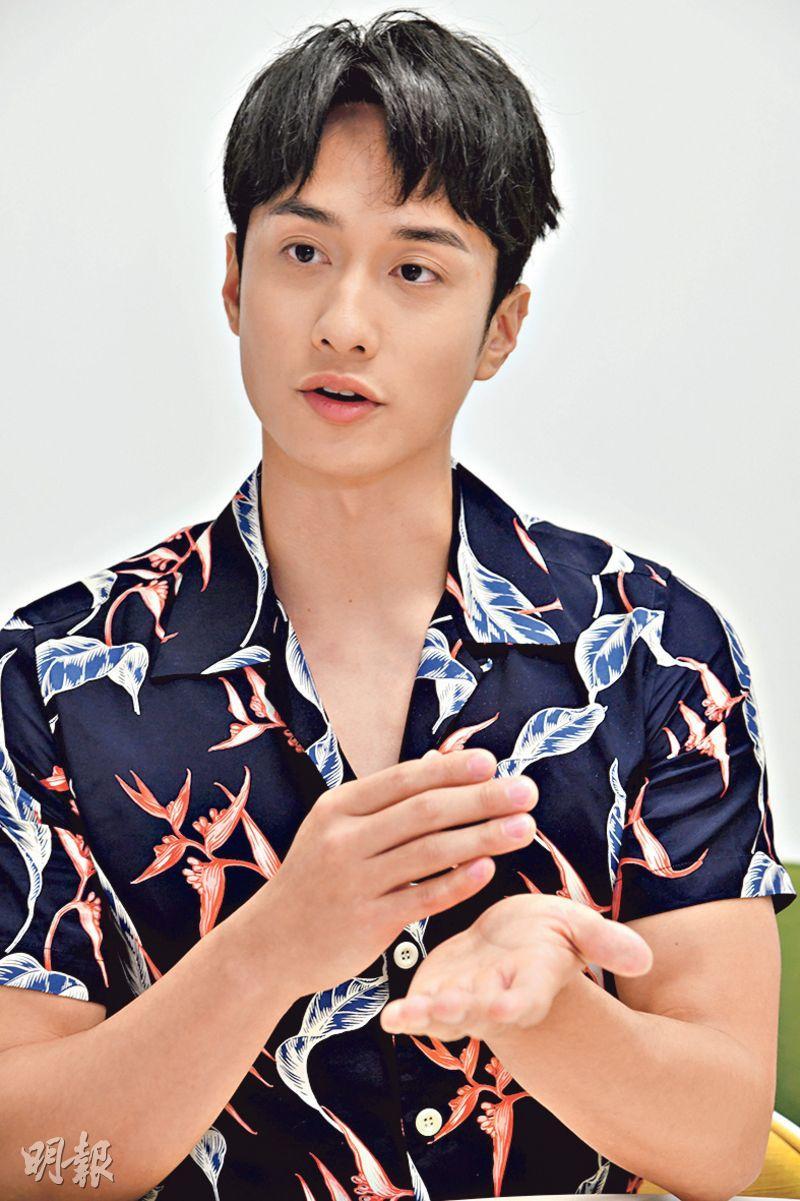 Lau Chun Him thanks the Golden Horse Awards for its recognition of him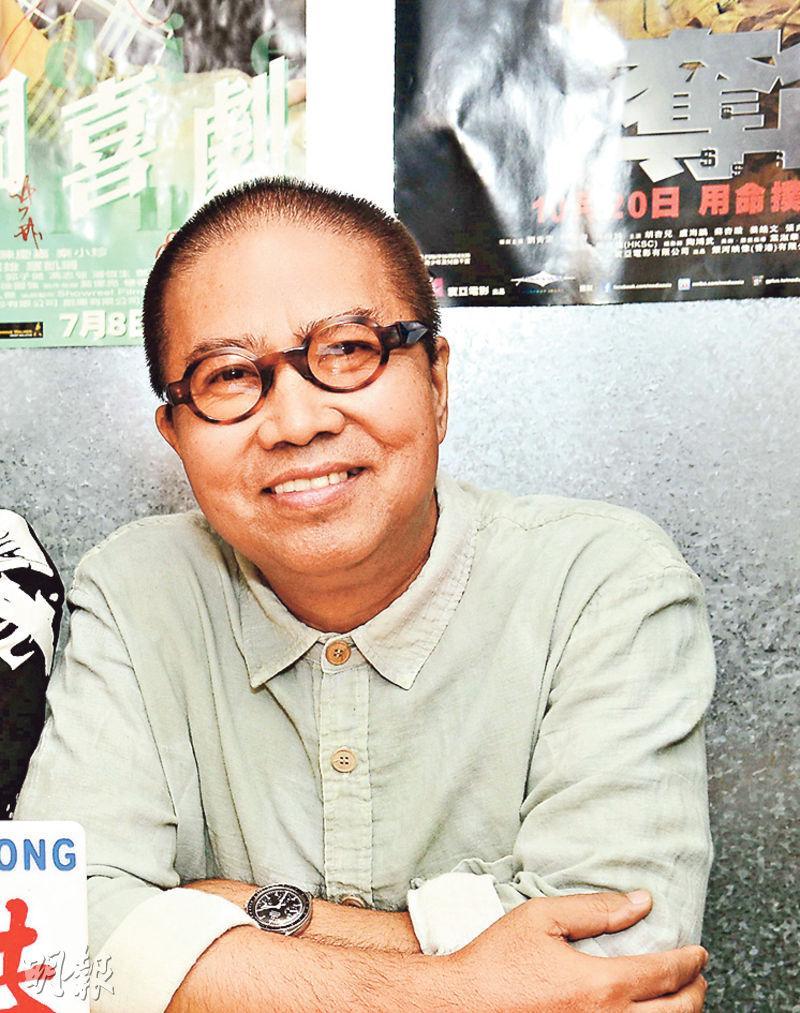 THE ABORTIONIST's Fruit Chan is nominated for Best Director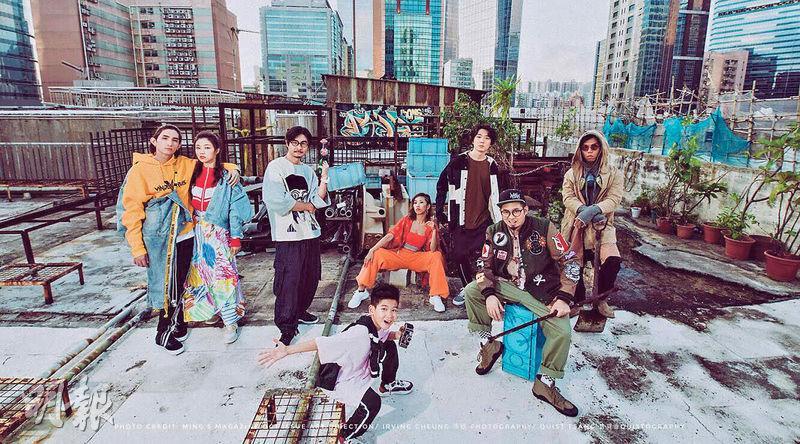 THE WAY WE KEEP DANCING
courtesy of mingpao.com

The 57th Golden Horse Award yesterday announced its nominations. Nominated Hong Kong films included BEYOND THE DREAM (WAN OI), HAND-ROLLED CIGARETTE (SAU GUEN YIN), THE WAY WE KEEP DANCING (KONG MO PAI 3), THE ABORTIONIST (DOR TOI SI). Among the 18 nominations for Hong Kong films, Fruit Chan with THE ABORTIONIST would compete for Best Director against Taiwan director Tsai Ming-Liang. THE ABORTIONIST's lead actress Bai Ling would vie for Best Actress against Gwei Lun-Mei. Gordon Lam Ka Tung received his first Golden Horse Best Actor nomination with HAND-ROLLED CIGARETTE.
Yesterday Pink Yang Qian Pei and actor Lin Da-her were the event master of ceremony. Special guest Gingle Wang and last year's Best New Actor award winner Fandy Fan announced the nominations. Aside from the Best Actor nomination for HAND-ROLLED CIGARETTE's Lam Ka Tung, the film also was nominated for Best Feature Film, Best Art Direction (Cheung Siu-hong, Yman Yiu Hon-Man), Best Makeup and Costume Design (Cheung Siu-hong, Dos Santos Chan Chi-Ching), Best Editing (William Chang Suk Ping/Alan Lo Wai Lun), Best Action Choreography (Tang Sui Wah), Best New Director (Chan Kin Long). Lam Ka Tung responded, "Congratulations to the director! I also hope all viewers would continue to support HAND-ROLLED CIGARETTE. Thank you very much!"
Gwei Lun-Mei with her new film A LEG received her fourth Golden Horse Award Best Actress nomination and became the favorite. Yesterday she attended an event and was asked about her Golden Horse nomination. She said, "No matter I was nominated or not it was a great learning experience." She even jokingly asked, "Would nominees get electric cookers this time?"
The Hong Kong film THE WAY WE KEEP DANCING received 6 nominations, including Best New Actor, Adapted Screenplay, Original Film Song, Editing, Sound Effect and Action Choreography. Director Adam Wong Sau Ping happily said, "Thank you to THE WAY WE KEEP DANCING team, thank you Golden Scene, thank you Hong Kong Film Development Fund and the Creative Hong Kong office, thank you Golden Horse. Once again, let's go Golden Horse!"
Terrance Lau Chun Him with BEYOND THE DREAM was nominated for Best New Actor with THE WAY WE KEEP DANCING's actor Heyo (Fok Ka Ho). Lau Chun him yesterday said, "As a Hong Kong actor it was a very meaningful experience. My first Golden Horse Award nomination is the greatest honor I have received in my life, I am moved by being able to be one of the Hong Kong film representatives." In addition, Hong Kong representative TAKING BACK THE LEGISLATURE was nominated for Best Documentary, and NIGHT IS YOUNG was nominated for Best Live Action Short Film.
57TH GOLDEN HORSE AWARD
https://goldenhorse.org.tw/awards/nw/?serach_type=award&sc=8&search_regist_year=2020&ins=49
BEST NARRATIVE FEATURE
DAYS
MY MISSING VALENTINE
CLASSMATES MINUS
DEAR TENANT
HAND ROLLED CIGARETTE
BEST DOCUMENTARY
FATHER
ME AND MY CONDEMNED SON
CHEN UEN
LOST COURSE
TAKING BACK THE LEGISLATURE
BEST ANIMATED FEATURE
DR. SUN
CITY OF LOST THINGS
BEST LIVE ACTION SHORT FILM
TEMPLE OF DEVILBUSTER
SEE YOU, SIR
NIGHT IS YOUNG
IN THIS LAND WE'RE BRIEFLY GHOSTS
SISTERS' BUSY HANDS
BEST ANIMATED SHORT FILM
THE SIX
GRAND ADVENTURE RAILROAD
LITTLE HILLY
THE WEATHER IS LOVELY
NIGHT BUS
BEST DIRECTOR
TSAI Ming-liang (DAYS)
CHEN Yu-hsun (MY MISSING VALENTINE)
HUANG Hsin-yao (CLASSMATES MINUS)
CHENG Yu-chieh (DEAR TENANT)
Fruit CHAN (THE ABORTIONIST)
BEST LEADING ACTOR
Mark LEE (NUMBER 1)
LIU Kuan-ting (MY MISSING VALENTINE)
Austin LIN (I WEIRDO)
MO Tzu-yi (DEAR TENANT)
LAM Ka-tung (HAND ROLLED CIGARETTE)
BEST LEADING ACTRESS
Patty LEE (MY MISSING VALENTINE)
Nikki HSIEH Hsin-ying (I WEIRDO)
GWEI Lun-mei (A LEG)
BAI Ling (THE ABORTIONIST)
CHEN Shu-fang (LITTLE BIG WOMEN)
BEST SUPPORTING ACTOR
Nadow LIN (CLASSMATES MINUS)
CHENG Jen-shuo (CLASSMATES MINUS)
Michael CHANG (A LEG)
Leon DAI (YOUR NAME ENGRAVED HEREIN)
KIM Hyunbin (THE SILENT FOREST)
BEST SUPPORTING ACTRESS
Francesca KAO (GET THE HELL OUT)
CHANG Ya-ling (MICKEY ON THE ROAD)
CHEN Shu-fang (DEAR TENANT)
HSIEH Ying-xuan (LITTLE BIG WOMEN)
Vera CHEN (THE ROPE CURSE 2)
BEST NEW DIRECTOR
CHONG Keat-aun (THE STORY OF SOUTHERN ISLET)
LIAO Ming-yi (I WEIRDO)
Joseph HSU Chen-chieh (LITTLE BIG WOMEN)
KO Chen-nien (THE SILENT FOREST)
CHAN Kin-long (HAND ROLLED CIGARETTE)
BEST NEW PERFORMER
WU Yi-jung (DEAR ORANGE)
LAU Chun-him (BEYOND THE DREAM)
Heyo (THE WAY WE KEEP DANCING)
Edward CHEN (YOUR NAME ENGRAVED HEREIN)
CHEN Yan-fei (THE SILENT FOREST)
BEST ORIGINAL SCREENPLAY
CHEN Yu-hsun (MY MISSING VALENTINE)
CHONG Keat-aun (THE STORY OF SOUTHERN ISLET)
CHUNG Mong-hong, CHANG Yao-sheng (A LEG)
CHENG Yu-chieh (DEAR TENANT)
KO Chen-nien, LIN Pin-jun (THE SILENT FOREST)
BEST ADAPTED SCREENPLAY
Felix TSANG, Kiwi CHOW (BEYOND THE DREAM)
HUANG Hsin-yao (CLASSMATES MINUS)
Maya HUANG, Joseph HSU Chen-chieh (LITTLE BIG WOMEN)
Adam WONG Sau-ping (THE WAY WE KEEP DANCING)
BEST CINEMATOGRAPHY
CHOU Yi-hsien (MY MISSING VALENTINE)
Wayne PENG (PRECIOUS IS THE NIGHT)
LIAO Ming-yi (I WEIRDO)
NAKASHIMA Nagao (CLASSMATES MINUS)
YAO Hung-i (YOUR NAME ENGRAVED HEREIN)
BEST VISUAL EFFECTS
Tomi KUO (MY MISSING VALENTINE)
Sam KUNG, MIAO Tien-yu, ArChin YEN (I WEIRDO)
Aben LEE (HELLO! TAPIR)
XU Yuan, HUANG Min-pin (THE ROPE CURSE 2)
BEST ART DIRECTION
WANG Chih-cheng (MY MISSING VALENTINE)
WU Jhong-syuan (I WEIRDO)
CHAO Shih-hao (CLASSMATES MINUS)
LEE Tien-chueh, LIU Yi-ru (THE SILENT FOREST)
CHEUNG Siu-hong, Yman YIU Hon-man (HAND ROLLED CIGARETTE)
BEST MAKEUP AND COSTUME DESIGN
Raymond KUEK, Azni SAMDIN (NUMBER 1)
LIM Sau-hoong (PRECIOUS IS THE NIGHT)
HSU Li-wen (A LEG)
CHEUNG Siu-hong, Dos Santos CHAN Chi-ching (HAND ROLLED CIGARETTE)
Lore SHIH, Kiara WANG (THE ROPE CURSE 2)
BEST ACTION CHOREOGRAPHY
Teddy Ray Huang, LI Shao-peng (GET THE HELL OUT)
ZHANG Peng (A CHOO)
Shing MAK (THE WAY WE KEEP DANCING)
TANG Sui-wah (HAND ROLLED CIGARETTE)
BEST ORIGINAL FILM SCORE
KO Ren-chien, Eddie TSAI (CLASSMATES MINUS)
Fran CHEN (DEAR TENANT)
Blaire KO (LITTLE BIG WOMEN)
Chris HOU, Jason HUANG (YOUR NAME ENGRAVED HEREIN)
LU Luming (THE SILENT FOREST)
BEST ORIGINAL FILM SONG
HAPPY FAMILY (BABI)
Lyricist : Namewee, 5forty2, The Real Masta Clan
Composer : Namewee
Performer : Namewee, 5forty2, The Real Masta Clan
LOST AND FOUND (MY MISSING VALENTINE) Lyricist : Patty LEE, LU Luming
Composer : LU Luming
Performer : Patty LEE
GUO MIE (LITTLE BIG WOMEN)
Lyricist : Elisa Y.H. LIN
Composer : Blaire KO
Performer : CHEN Shu-fang, YU Tzu-yu
WELCOME TO THIS CITY (THE WAY WE KEEP DANCING)
Lyricist : Heyo, Afuc, Saville CHAN
Composer : Day TAI, Heyo
Performer : Heyo, Afuc, Lydia LAU, Jan Curious, KIDA Choir
YOUR NAME ENGRAVED HEREIN (YOUR NAME ENGRAVED HEREIN)
Lyricist : Keon Chia, TAN Boon-wah, HOOI Yuan-teng
Composer : Keon Chia, TAN Boon-wah, HOOI Yuan-teng
Performer : Crowd LU, Edward CHEN
BEST FILM EDITING

LAI Hsiu-hsiung (MY MISSING VALENTINE)
LAI Hsiu-hsiung (CLASSMATES MINUS)
Mary STEPHEN, Adam WONG Sau-ping (THE WAY WE KEEP DANCING)
Milk SU, CHEN Chun-hung (THE SILENT FOREST)
William CHANG Suk-ping, Alan LO (HAND ROLLED CIGARETTE)
BEST SOUND EFFECTS

Dennis TSAO, HO Hsiang-ling, Terry LIN, LEE Yu-chih, WANG Min-shi (DAYS)
TU Duu-chih, WU Shu-yao (BEYOND THE DREAM)
Book CHIEN, TANG Shiang-chu (MY MISSING VALENTINE)
Thomas CHENG, Vincent TAM King-wah, Chill YANG (THE WAY WE KEEP DANCING)
KUO Li-chi, LEE Dong-hwan (THE SILENT FOREST)
OUTSTANDING TAIWANESE FILMMAKER OF THE YEAR
PENG Ren-meng
LIFETIME ACHIEVEMENT AWARD
HOU Hsiao-hsien