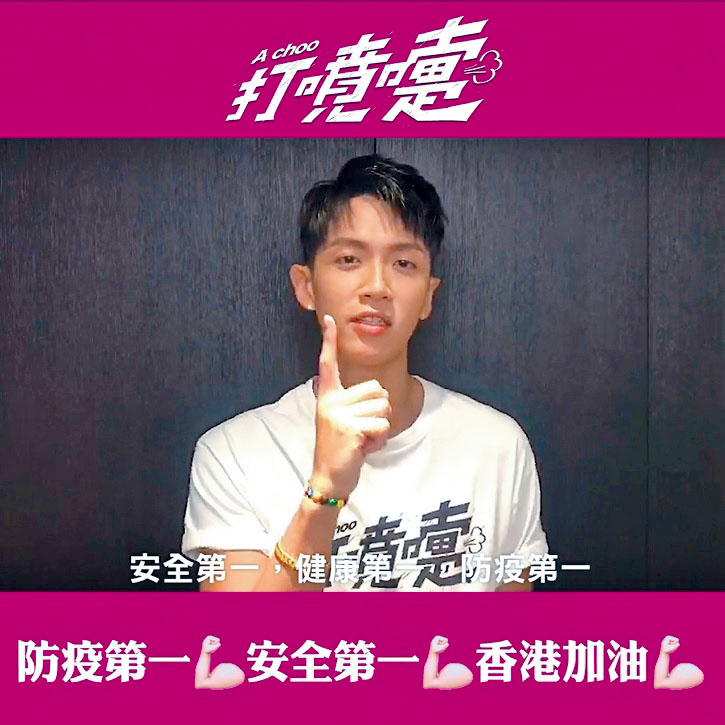 courtesy of singtao.com
Giddens Ko's novel A CHOO was adapted for the silver screen. The Giddens Ko, Angie Chai produced, Kevin Ko Meng-Jung and Peter Tsi (Chik Ka Kei) directed film originally was scheduled for a July 16th Hong Kong release. Due to the pandemic the release was hindered. However A CHOO's new release date has been confirmed to be September 10th. Lead actor Kai Ko Chen-Tung although was unable to personally come to Hong Kong to promote, but upon learning the all new Hong Kong release date he was excited. He shot a video for the Hong Kong audience. "I was sorry when I found out the original Hong Kong release date was affected, but safety was important. Now as the pandemic recedes and a new release date has been set, it can echo the film's indomitable spirit! Friends in Hong Kong, fight against the pandemic!"
A CHOO received rave reviews in Taiwan and made almost NT$ 47 million at the box office. Under the pandemic's impact on cinema around the world, the result was encouraging.