courtesy of on.cc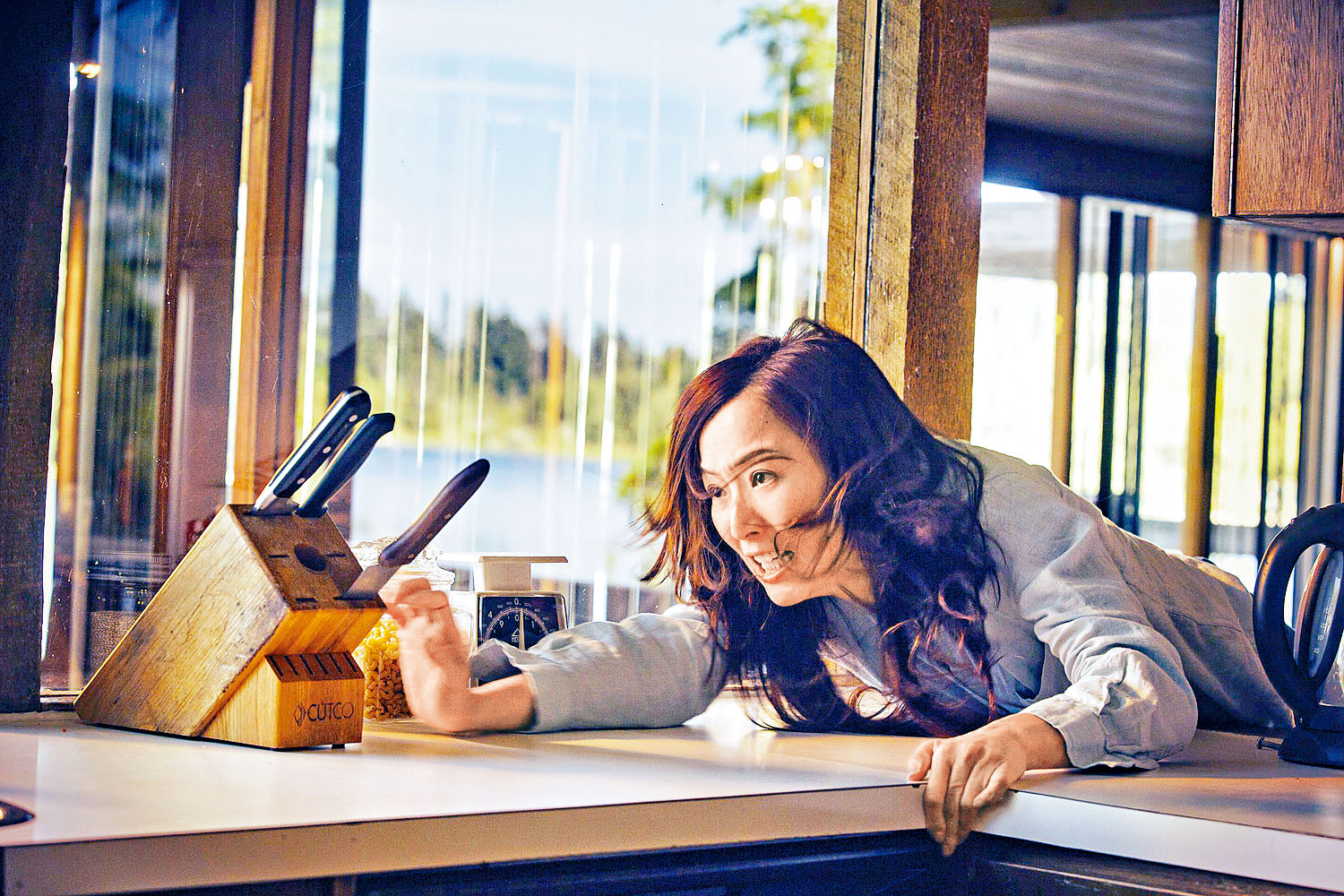 courtesy of singtao.com

Sammi Cheng Sau Man and Charlene Choi Cheuk Yin earlier were guests on TVB Entertainment News program STARTALK and talked about their experience on their film FATAL VISIT (SING HOR SAI MAU SAK ONG).
The film was adapted from a play. They both said that they have not seen the play for research. Sammi felt the choice of not seeing it was the right one. "After getting the script the more I didn't seeing the play the more right I was not to, because (Alice) Lau Nga Lai starred in the play. If I saw it I would be even more nervous. Her performance was so good. In addition was afraid that I would imitate her performance and put myself in a box, so I wanted to use my way to perform the role, the most isolated the better."
Sammi's performance in the film received high praises but Sammi had no expectation for awards. "This time was the spring of the performance, not the spring of winning awards. Today awards are very low priority for me. You know after my years of experience, I put something like an award at an even lower priority. If one day I won I of course would be happy, but I haven't expected one."
Ah Sa said that being able to work with good actors would improve herself. "During the shoot, I didn't dare to bother other actors, like Tong Dawei and Sammi have many scenes that required a lot of strength and were very heavy. When I saw Sammi in a crying scene she won me over even more. I am something could cry fast and end fast. If I kept crying, I wouldn't be able to after awhile. Sammi was amazing though, she has so much tear! In one scene she was already crying starting from when she read the script. After she was done with the scene she still couldn't stop."
Ah Sa who has been frequently working on movies in recent years joked that she suddenly got it. "I realized that I had to keep the motor running for work, the motor can't be stopped for too long because when it starts up again it would sputter. However a year or two earlier I chose my roles because I wanted to prove people wrong. However these scripts didn't come by all the time. Later I realized that I should work while I could, I shouldn't think so much. Now there are fewer and fewer movies, if anyone asks you then you should work!"
Director Calvin Poon Yuen Leung pointed out that the Sammi played Sister Ling was an extremely difficult role. Each time she came to the set, Sammi would have her notes so she already has done her homework and would perform at her best. Sammi joked that previous film productions often lacked scripts, so doing homework was very hard. This film not only had a complete script, but also before the shoot she had very clear communication with the director and the producer. Everyone knew what method they would use to perform. In order to play Sister Ling, Sammi even gained ten pounds on her own. She said, "The audience might not be able to tell the difference at first glimpse, as I just gained eight to ten pounds. The overall behavior would obviously differ from mine, which helped with getting into character even more."