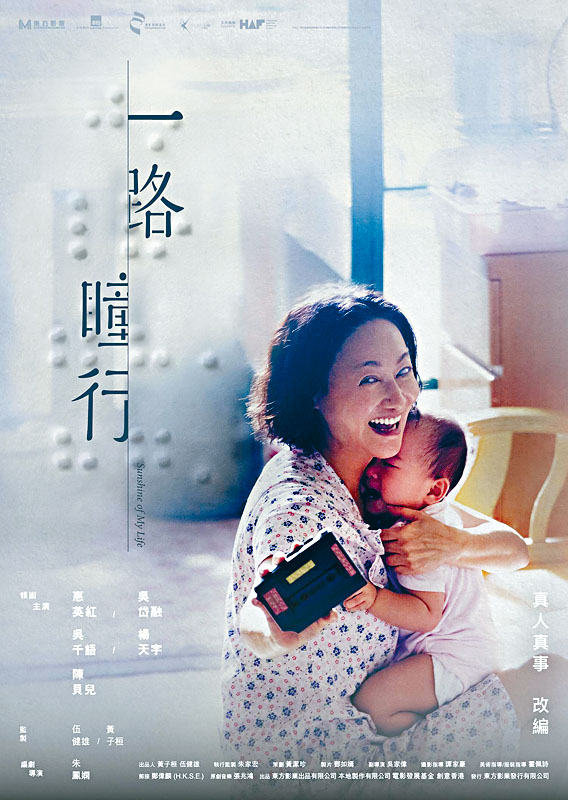 courtesy of singtao.com
A LIGHT NEVER GOES OUT's Simon Yam and Sylvia Chang
courtesy of on.cc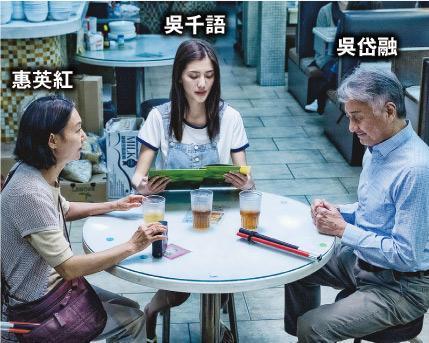 Kara Wai, Karena Ng and Hugo Goh in SUNSHINE OF MY LIFE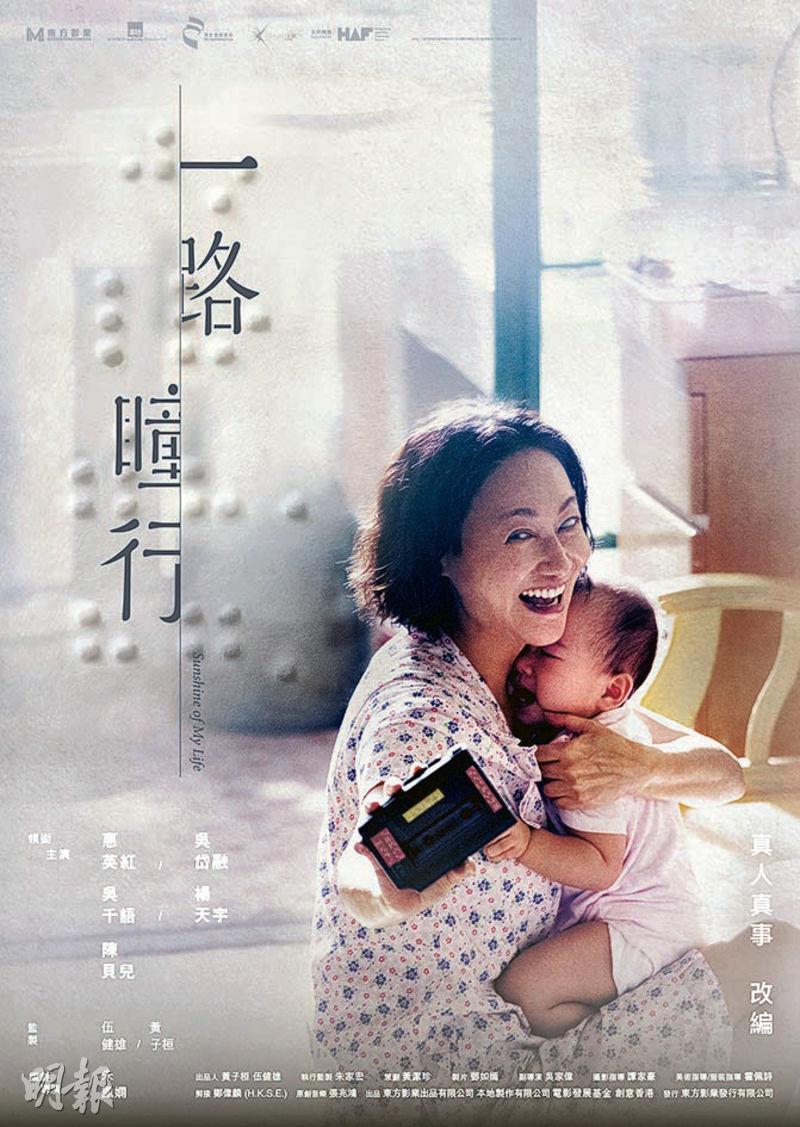 courtesy of mingpao.com
The new director Judy Chu Fung Han directed film SUNSHINE OF MY LIFE (YUT LO TUNG HUNG) was selected as one of the 21 film projects of the 19th Hong Kong Asian Film Financing Forum's 5th "Work In Progress". The film was adapted from Chu Fung Han's family story. The parents were blind but they gave birth to a daughter who could see. After growing up the daughter felt that she was only her parents' guide cane and had a love hate relationships with her family. Kara Wai Ying Hung and Hugo Goh (Ng Toi Yung) played the blind parents, while Karena Ng Chin Yu played their daughter. Sister Hung said, "The film industry needs the passing of the torch, new directors needs the support of elders. I must do my part fully." Sister Hung even hoped that through the film even more viewers would understand people who were neglected in society. Many inspirational stories could be found among the blind. They would rely on themselves and have a determination of never submitting to fate.
When Sister Hung first got the script, she was already deeply touched. She said, "Playing this mother was very positive, although she lost her sight she still took care of the family well, raised her daughter and was not afraid of being laughed at. She would volunteer and do charity work with her kindness everywhere. She was a very optimistic, persistent character."
The Sylvia Chang (Cheung Ngai Ga) and Simon Yam Tat Wa starred A LIGHT NEVER GOES OUT (DUN FOR LAN SHAN) was also selected. In the story the neon light master Yam Tat Wa suddenly passed away. His wife Cheung Ngai Ga sensed her husband's determination for his career from items that he left behind. It absolutely was a huge acting challenge. Yam Tat Wa in support of Hong Kong film worked on the film for zero salary. He even was willing to be in quarantine for 14 days after returning to Hong Kong for work. He absolutely was full of sincerity.