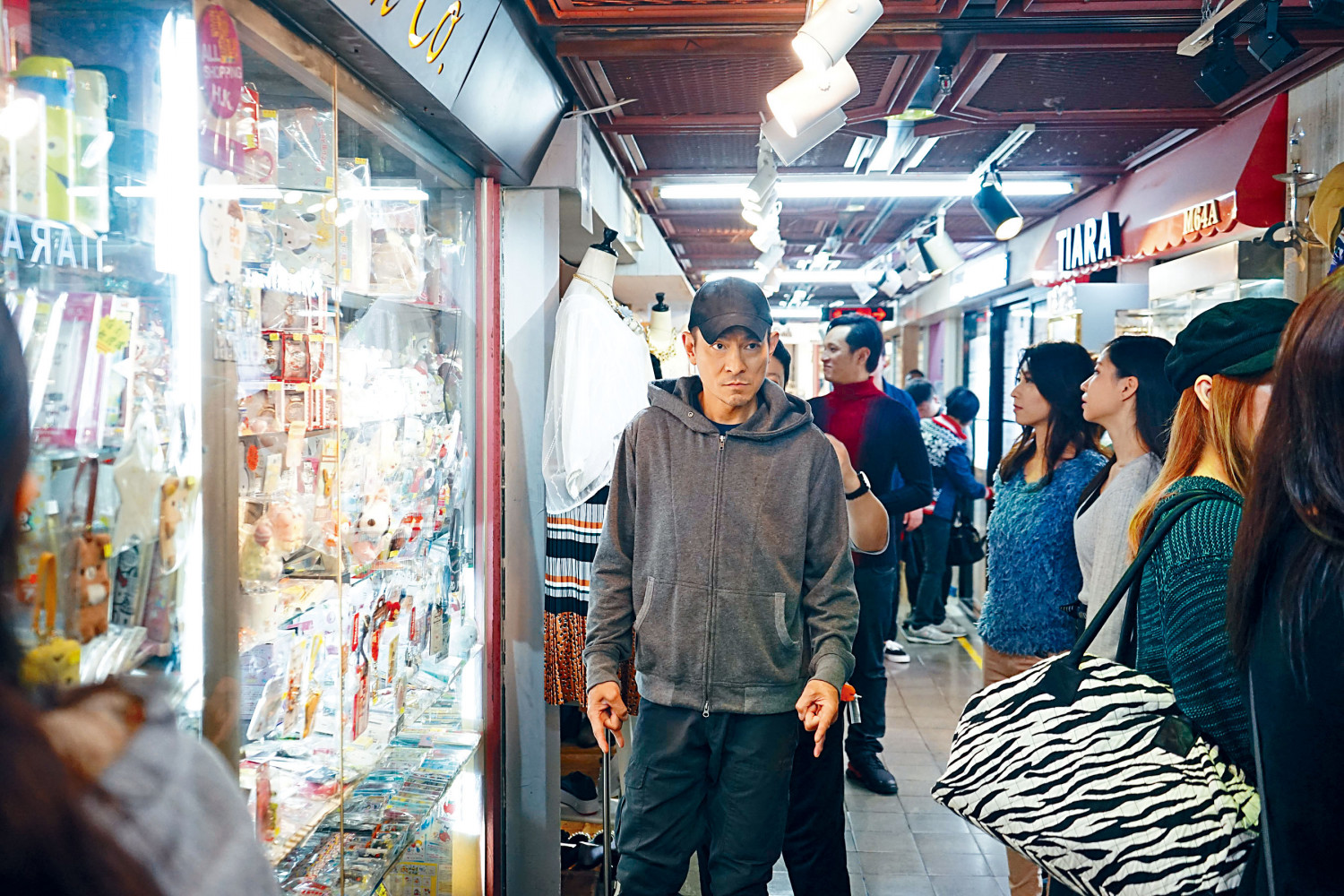 courtesy of singtao.com
Andy Lau Tak Wa for SHOCK WAVE 2 (CHAK DAN JUEN GA 2) went to shoot on location at Prince Edward's Allied Plaza. Known to be friendly, Wa Jai during rehearsal even greeted onlookers and gave many on hand a pleasant surprise.
The Herman Yau Lai To directed, Andy Lau Tak Wa produced and starred epic film SHOCK WAVE 2 with its all new story quietly awaited for cinemas to open up again for its release. This team Sean Lau Ching Wan joined the cast with rising star Ni Ni as the female lead, Tse Kwan Ho, Ron Ng Cheuk Hei, Philip Keung Ho Man, Kenny Wong Tak Bun, Timmy Hung Tin Ming and others.
Heavenly King Wa Jai has always been strongly popularly with tens of thousands of fans everywhere. Naturally places where he would appear in would certainly attractive many screaming fans. Wa Jai earlier wore a disguise to shoot on location in Prince Edward's Allied Plaza for SHOCK WAVE 2. Although he was a black cap and a gray hoodie, his star power still could not be hidden. Upon arrival many shop clerks and clients recognized him and many stuck their heads out for a first glimpse at the idol. Known to be friendly, Wa Jai during rehearsal even greeted onlookers. Some revealed that they were Wa Jai fans and enjoyed his concert, which made Wa Jai very happy. Wa Jai also played the friendly card as he greeted onlookers and shook their hands. Many were pleasantly surprised.
Four years ago for the film SHOCK WAVE, the team blew up the 1:1 scale Cross Harbor Tunnel. This scene was very shocking and even became a classic scene. SHOCK WAVE 2 even added a "nuclear bomb" element. In the trailer the Hong Kong International Airport was swallowed in fire as the realism of the scene stunned many. In the film Wa Jai again played a ordnance and explosive disposal expert, but his fate suddenly changed as he went from expert to the top suspect. With Ching Wan they went from "brothers" to suspicious of each other, as two Best Actors went head to head.