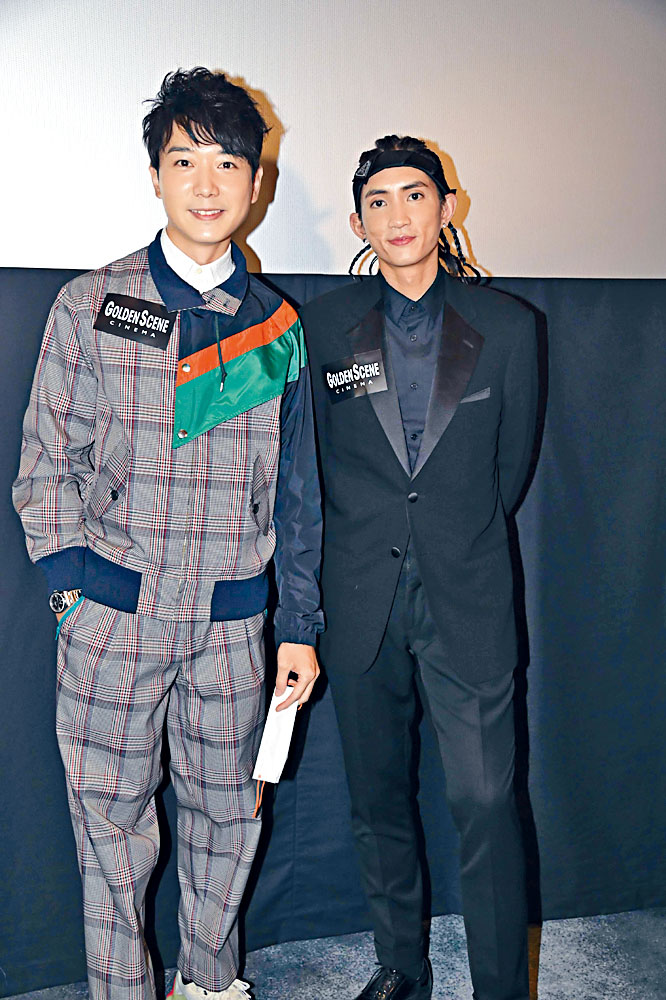 Babyjohn and Lokman attend the Golden Scene cinema opening
courtesy of singtao.com
Babyjohn Choi Hon Yik, Lokman Yeung and others yesterday attended the Golden Scene cinema opening. Their film THE WAY WE KEEP DANCING (KONG MO PAI 3) officially opened and they said that they were very happy. Babyjohn said that the film originally was slated to open on the Lunar New Year's Eve, although now it was postponed for a week he believed that it was a lucky time, time that belonged to the film. Lokman said that he looked forward to going to the movies. Later he would attend audience appreciation events and said that right now everyone have been promoting hard online. He also has prepared a promotional video that he hoped to share with everyone next week.
Golden Scene film company's Winnie Tsang Lai Fun pointed out that she and the other three shareholders invested HK$ 30 million. They were very happy to run into a great landlord who offered rent discount. They also looked forward to opening a cinema in Kowloon and the New Territories, but she was not too confident about breaking even. Due to the current seating restrictions, they would not break even until six or seven years conservatively speaking.