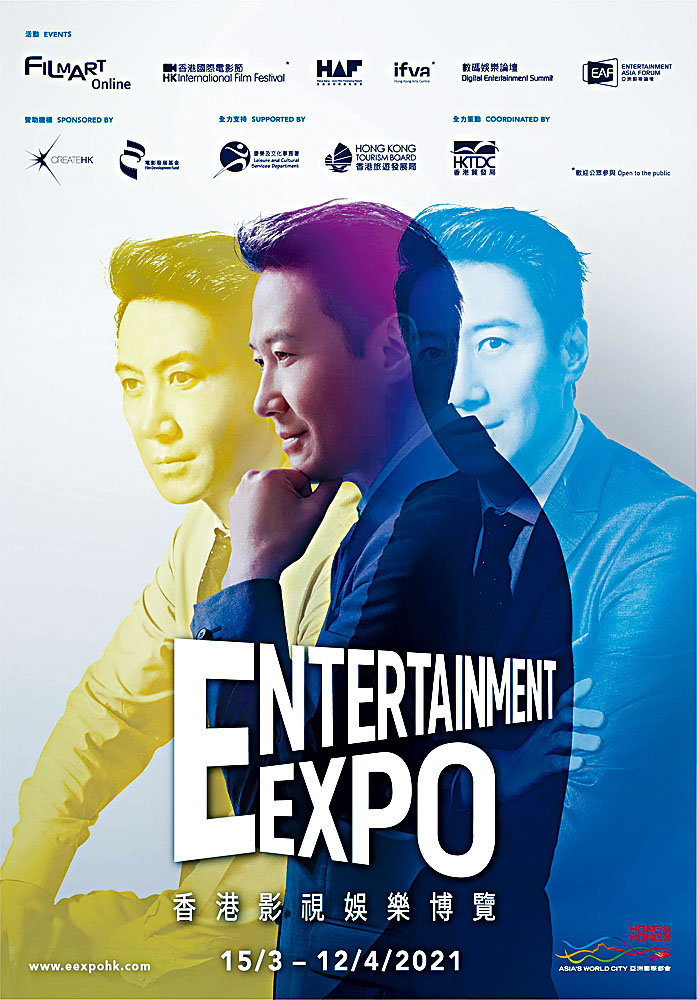 courtesy of singtao.com
"Heavenly King" Leon Lai Ming would repeat as the 17th Entertainment Expo promotional ambassador at the invitation of the Hong Kong Trade Development Council. Earlier when Leon shot the all new promotional poster for the event said, "The pandemic brought a new normal for the entertainment industry. To be able to serve as the Hong Kong Entertainment Expo promotional ambassador again, to contribute to promote the domestic industry, it truly is particularly meaningful."
This year's Hong Kong Entertainment Expo invited multimedia creators "Chui Brothers" as directors to shoot a promotional short film with theme "Gazing to the Future" and encourage the public to support the outstanding work of the Hong Kong music, film, television and digital entertainment elites from the past year and in the future.