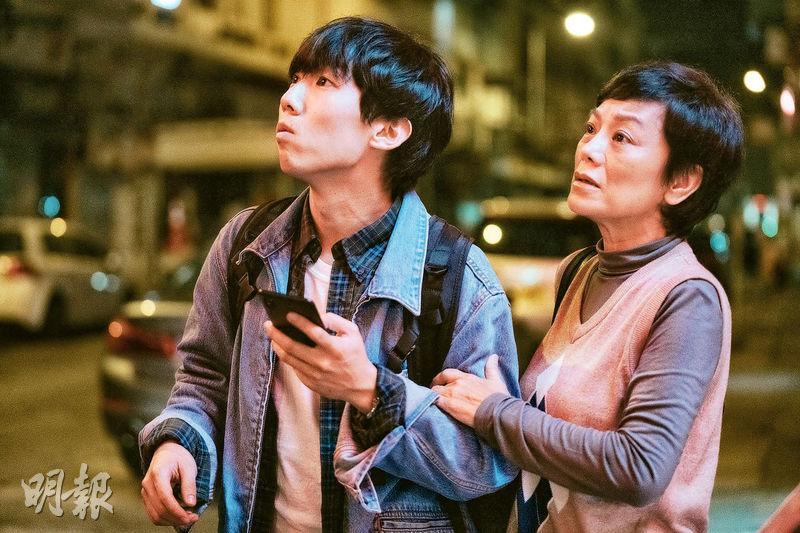 Henick Chou and Sylvia Chang
courtesy of mingpao.com
Recently selected for the 19th Hong Kong Asian Film Financing Forum (HAF)'s "Work In Progress" feature film competition, the film A LIGHT NEVER GOES OUT (DUN FOR LAN SHAN)'s star Sylvia Chang (Cheung Ngai Ga) felt deeply fortunately to be able to be a part of it. In the story Mei Heung has had the blues after husband Uncle Bill's passing, as she would spend all day going through what her husband left behind despite her daughter's repeated urging. One day, Mei Heung finds a key among her husband's items and hence discovers her late husband's secret neon light factory. She learns from his young disciple Leo about her late husband's final wish: to rebuild a mysterious neon light sign that has already been taken down. Mei Heung with the help of Leo looks all over the streets of Hong Kong for hints and learns to make neon light as she hopes to personally fulfill her late husband's wish. Reportedly Cheung Ngai Ga took part in A LIGHT NEVER GOES OUT without any salary negotiation. Cheung Ngai Ga said, "I am very lucky, so far I still have good roles that I can play."