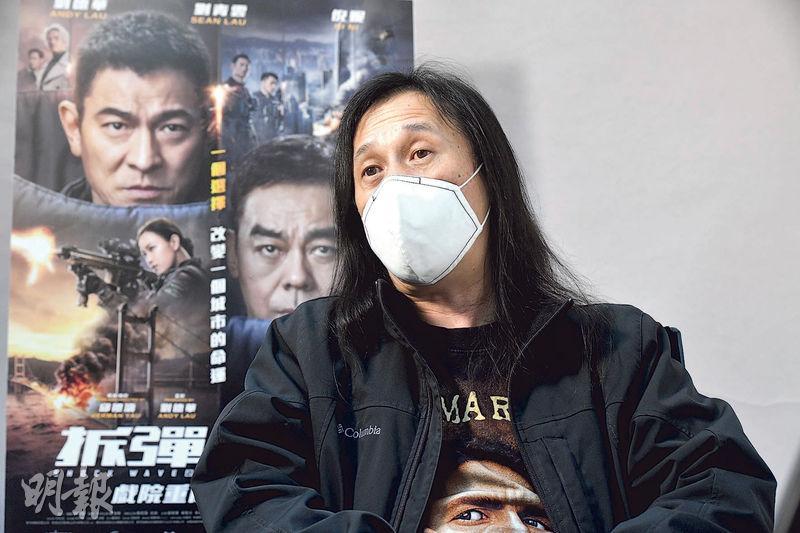 Herman Yau graduated from the Baptist University with a theology degree. In 2015 he earned a cultural study doctorate from the Langnan University. Joining the film industry in the 1980s, he was a well rounded talent in writing, photography, directing and producing. His directing debut was the 1987 film NO REGRET. The productive Yau Lai To made over 100 films like the TROUBLESOME ROAD film series, THE UNTOLD STORY, THE EBOLA SYNDROME, SHARK BUSTERS, FROM THE QUEEN TO THE CHIEF EXECUTIVE, and WHISPERS AND MOANS.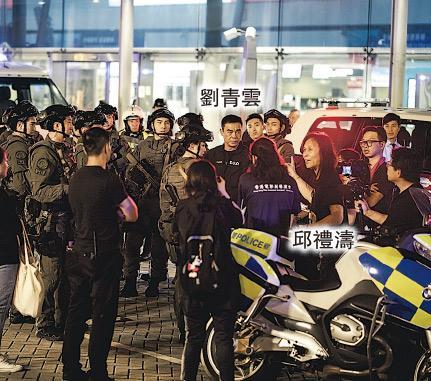 The Andy Lau and Sean Lau starred SHOCK WAVE 2 had a decent Mainland box office performance with almost 1.2 billion RMB, but in Hong Kong from Christmas to the Lunar New Year it still has not been able to confirm a release date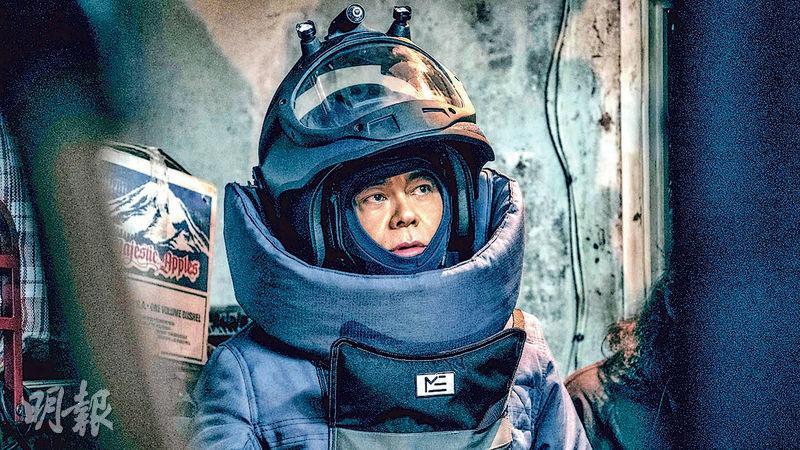 Herman Yau praises Sean Lau's great acting, he can basically play any character. In addition even when a role is nothing special, he would think about how to play it.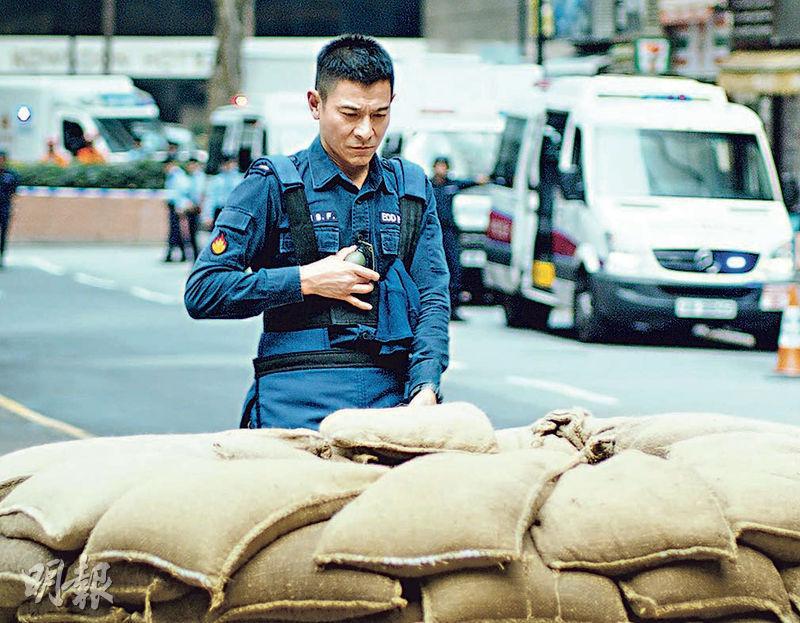 Andy Lau works with Sean Lau again in SHOCK WAVE 2 and they have plenty of chemistry together.
courtesy of mingpao.com
Due to the pandemic, cinemas are closed. With his new film SHOCK WAVE 2's release being postponed again and again, director Herman Yau Lai To expressed a little regret but not surprised. SHOCK's film company boss Daneil Lam Siu Ming did not have high hopes for the market after, feeling that even after the pandemic Hong Kong film quantity would not return to the golden era before; Yau Lai To blamed it on having a big market (Mainland); since everyone went for the big feasts, the cafe stuff was lost; however he said that even if he was lying to himself and others, he still had to always hold onto hope. Yau Lai To said that the pandemic did not make him make any special change. "I was mentally prepared to accept even more absurd stuff, this era is like this!"
The Yau Lai To directed, Andy Lau Tak Wa and Sean Lau Ching Wan starred film SHOCK WAVE 2 (CHAK DAN JUEN GA 2) originally was to be released simultaneously with the Mainland for Christmas last year. Due to the fourth wave of the pandemic, cinemas were forced to closed early December last year and still have not opened up yet. The new film's release remained unknown, but in the Mainland it accumulated almost 1.3 billion RMB.
SHOCK WAVE 2 still has not been able to be released in Hong Kong. Yau Lai To said that he already felt that there was no hope for a release. "It's a little regrettable, but not surprising. (Even if it was released, the gathering restriction reduced seating in half. Would you worry about the box office?) Every variety of results was in my mind. (Since you have already finished your director duties, you don't care about the result?) I wouldn't ignore result. Each time I start a production, I would work toward a good result. I hope more viewers would go and enjoy my work. Whether the response would be good or bad I would like to know."
Although the first film performed rather well, making over HK$ 25 million at the Hong Kong box office and receiving 7 Hong Kong Film Award nominations; the sequel did not bring Yau Lai To any pressure. He said that he also did not want to give himself any pressure. "Each film's fate is very independent. The pressure shouldn't come from the predecessor's word of mouth and fever, but how to make the movie in front of your eyes its best. (In the past many sequels' performance were less than the first films'?) I never thought about that. THE WHITE STORM 2 (SO DUK 2) I directed also performed decently. I wouldn't mind making a sequel. SHOCK WAVE 2's Mainland box office was decent. It had a good story, the boss' support. I wouldn't eliminate the possibility of making a third film."
Due to the pandemic, last year film companies were very careful with starting productions. The production rate saw new low. Yau Lai To also had two movies that weren't made. He only directed one and produced two. The rest of the time he spent on post production for movies like 77 HEARTWARMINGS (GUM DUNG TA 77 CHI). Has the pandemic changed his thinking? He said, "Nothing special changed, I am mentally prepared to accept even more absurd stuff. This era is like this."
For SHOCK WAVE's executive producer, Universe film company's Daneil Lam Siu Ming felt that even after the pandemic, Hong Kong film production rate would not return to the previous golden period, the glory days of making several hundred movies a year. Started in the 1980's and experienced the Hong Kong film industry golden age, Yau Lai To made the comparison to a big feast and a cafe to explain why domestic productions are fewer and fewer. "That is a conflict. Because with a big market (the Mainland), the boss have big feasts, which is understandable; yet when everyone goes to have big feasts, the cafe stuff is lost and a new generation can't be cultivated. Before this big market, everyone can still take a risk in the domestic market. 1980's directors like us were raised like this, but now bosses aren't interested in taking a risk on this cafe; however with big feasts, losing a wager is pretty 'stiff'." Was he interested in a "big feast"? He joked, "I thought I was having it, I am not a picky eater."
Speaking of Hong Kong film's future, Yau Lai To said, "Although now it's said to be even harder than before, when we didn't know how the future back then, we also felt it was very hard but we still made it through. Now every year the film production rate is no match for before, which is a little sad. Even if I am lying to myself and others, I feel at least I don't want to pessimistic. I am always holding onto hope, whenever I have a job I work; hope for the best, expect the worst."
Would he make more low budget domestic films? Yau Lai To said that if he would be able to control it, it would be best to immediately make a small production after finishing a big production. "I don't want it to become a habit. I believe sooner or later I may not be able to make it, so I want to try to make some small productions as soon as possible. (Are you afraid of losing your original intent?) I am like this, when I used to listen to the MP3 player, I can turn the volume to 12. In average I would turn it to 6, at most I would turn it to 10. I wouldn't turn it to the maximum. I would be afraid that at the max, if I wanted it louder I wouldn't be able to please myself. Actually often it is a habit, I don't want it to become a habit; big productions of course have a lot of benefits, but I won't want to be always in benefits. (Would you get lost from being too indulgent?) I would, forgetting at first when I want to make movies. In particular when making movies in the Mainland, some people would take care of you. You shouldn't get used to the so-called stage presence. That type of stage presence actually isn't uncool; why I say Ching Wan is cool, because he really is very cool. He is very rare."
Yau Lai To worked with Lau Tak Wa again, they were full of chemistry and trusted each other; he revealed that Wa Jai's character this time had a different journey of the heart, with a lot of changes and certain difficulty.
As for Lau Ching Wan, they work together again over 20 years after the 1994 film DON'T SHOOT ME, I'M JUST A VIOLINIST! (SAN GAI BIN FUNG WON). How does it feeling? Yau Lai To said, "In between we worked together on HIMALAYA SINGH, although I wasn't the director. Privately we have known each other for a long time, occasionally at dinners with (Francis) Ng Chun Yu and (Dayo) Wong Tsz Wa I would see him. (How did working together again feel?) Ching Wan is a good guy, at his current class and position he still walks onto the set alone, without any assistant. When he made HIMALAYA, the plane to the Himalayas was very small and couldn't fit a lot of luggage. Ching Wan offered to skip any luggage check in. He was an actor who could check himself in. (He is adaptable?) He isn't adaptable, it's his nature. From reading entertainment news, international superstar Leonardo DiCaprio also checks in himself, maybe the bodyguard is far away. (What about his acting?) I didn't compare him between then and now, because his acting has always been that great. I have seen many films that Ching Wan performed in, he really is great. Basically he can play any role. A type of actor really likes to challenge you, but Ching Wan doesn't. Even when the role isn't anything special, he would think about how to play it; a type of actor wants characters to be very rich and complex, feeling only that way they would provide a sense of security and have potential. They are two different schools of people. Actually when you have self confidence, have enough experience you wouldn't be afraid."