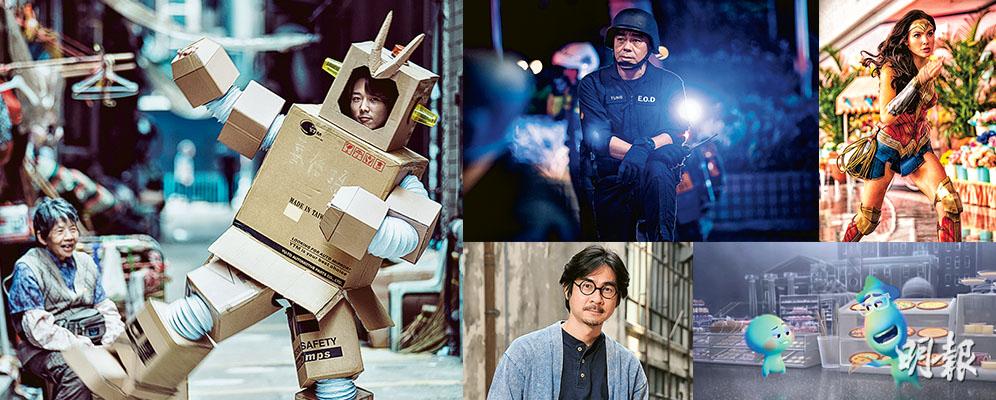 Babyjohn Choi not only stars in THE WAY WE KEEP DANCING, but also takes part in SHOCK WAVE 2 and ONE SECOND CHAMPION. The first two films will open on the Lunar 7th and the other will have advanced screenings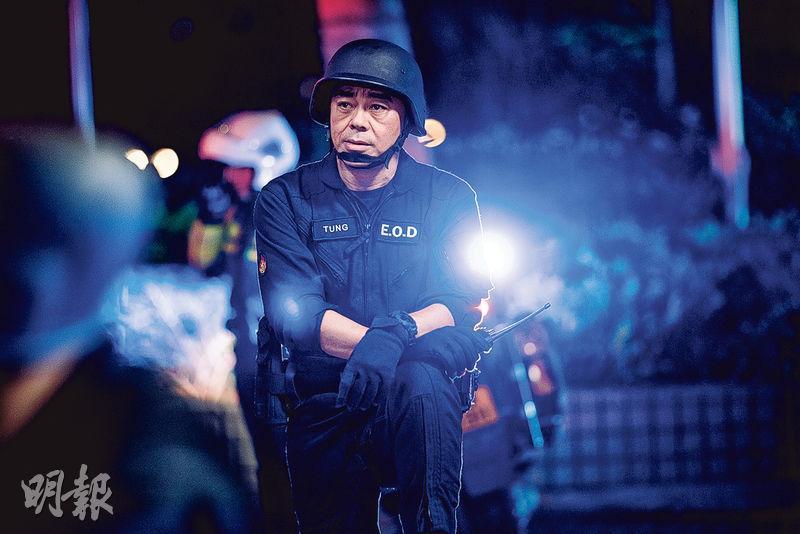 The Sean Lau and Andy Lau starred SHOCK WAVE 2 finally has a release date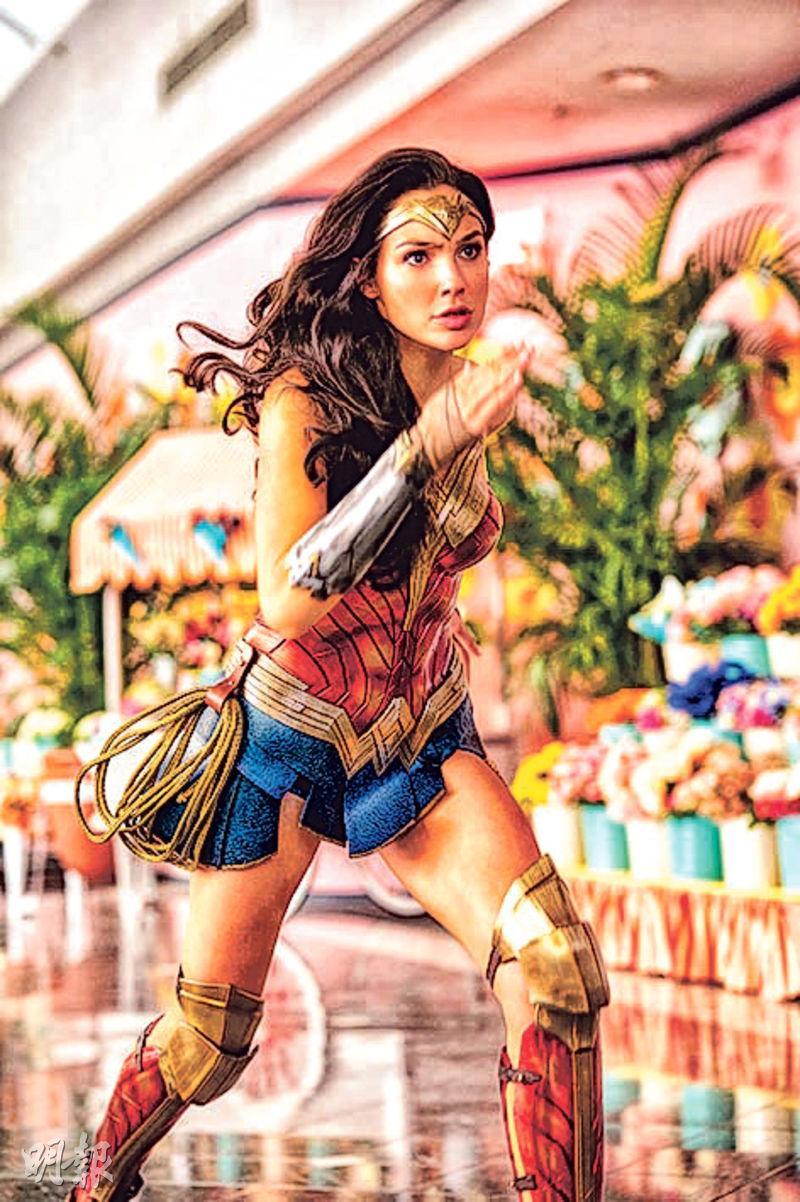 The DC superhero film WONDER WOMAN 1984 makes the Lunar New Year list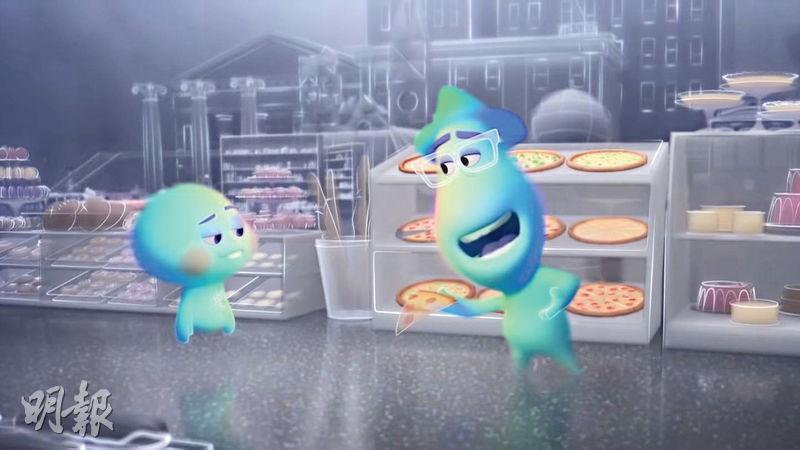 Ivana Wong and Ronald Cheng provide their voices to the Cantonese version of the animated film SOUL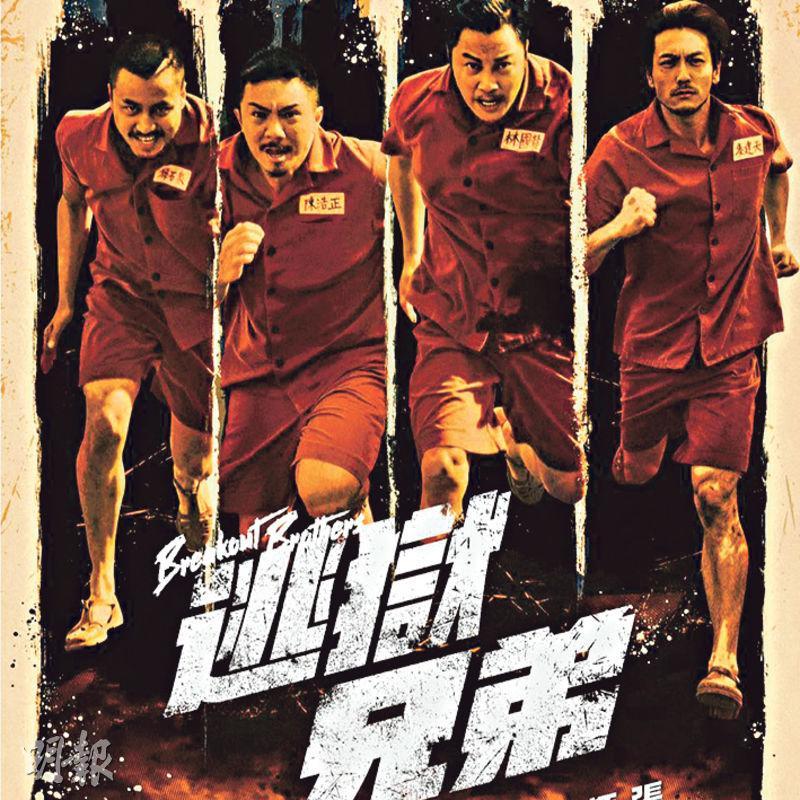 The Justin Cheung, Louis Cheung, Patrick Tam and Adam Pak starred BREAKOUT BROTHERS will open next Thursday for the second Lunar New Year slot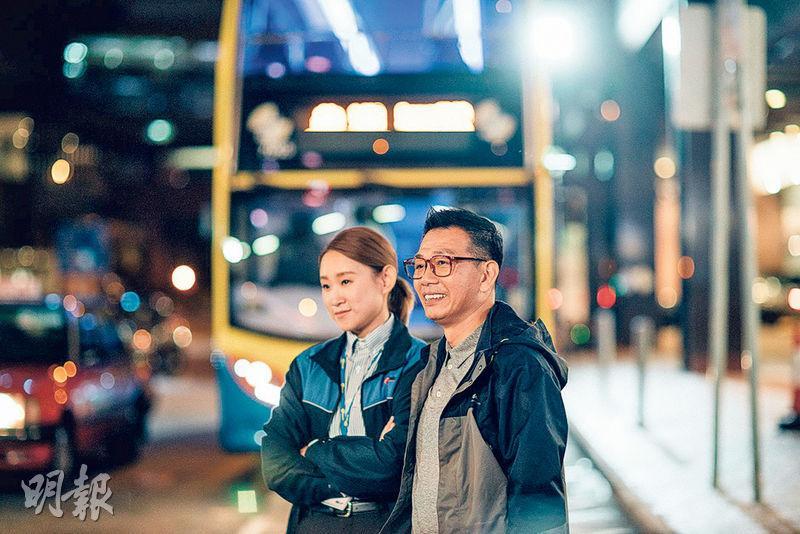 The Ivana Wong starred THE CALLING OF A BUS DRIVER opened for only five days before the pandemic closed the cinemas in December. Now it has no room on the schedule to return.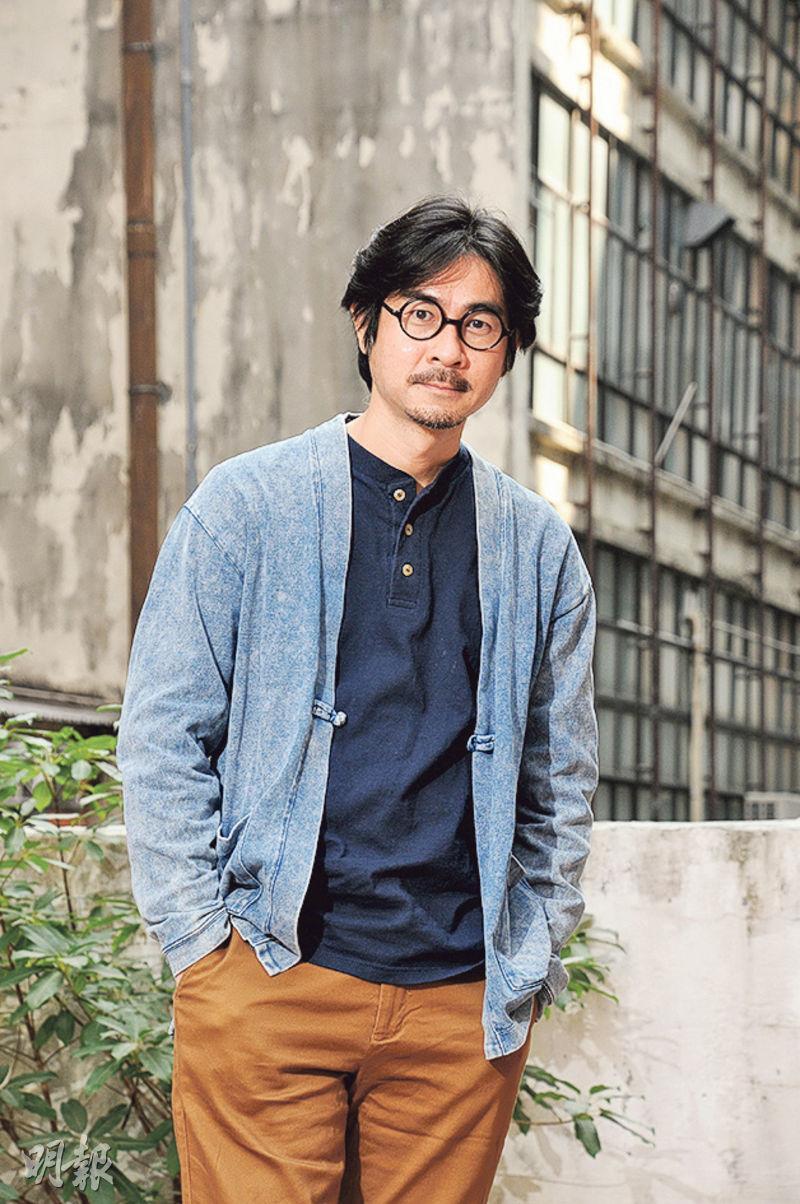 THE WAY WE KEEP DANCING's director Adam Wong says that he does not get to worry about the box office.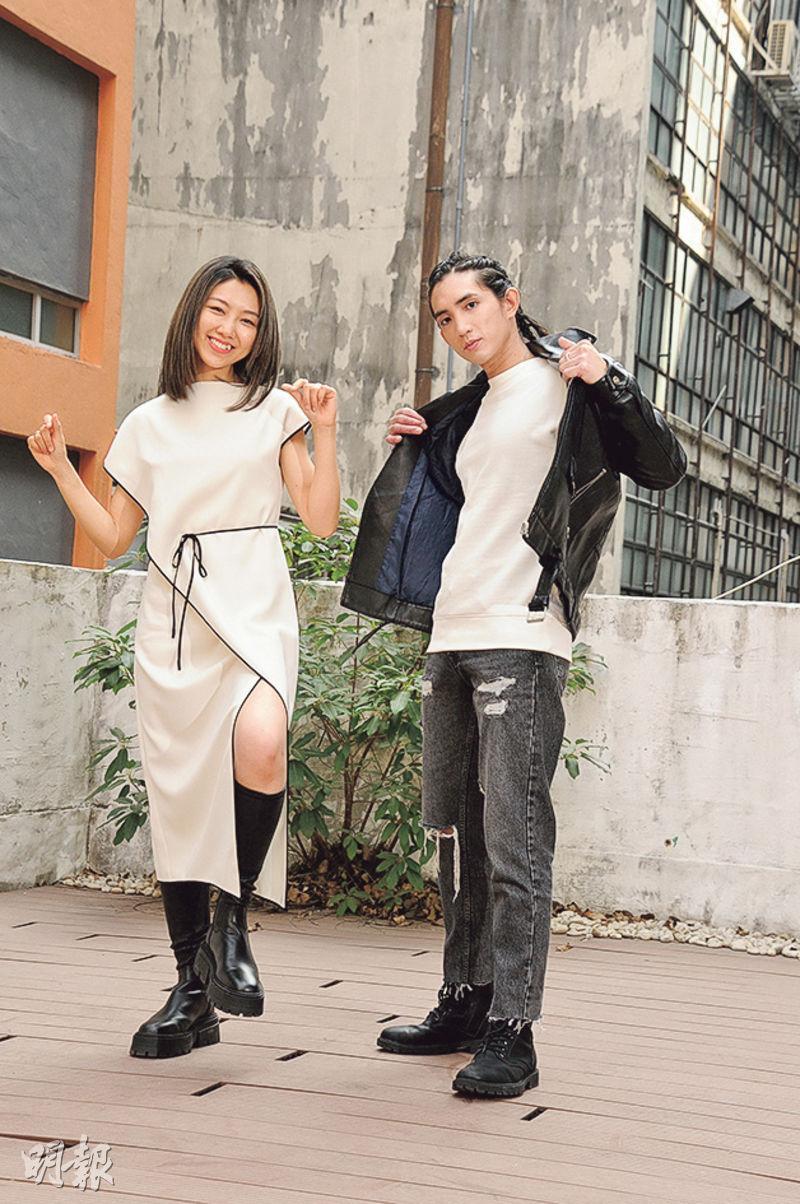 Cherry Ngan and Lokman Yeung have better chemistry in THE WAY WE KEEP DANCING than before
courtesy of mingpao.com
Due to the fourth wave of the pandemic, Hong Kong cinemas have been closed since December 2nd. Recently as the pandemic showed signs of easing, the government yesterday announced that cinemas will open again with restrictions tomorrow, on the Lunar 7th (February 18th). First out of the gate Lunar New Year films would include the Andy Lau Tak Wa and Sean Lau Ching Wan starred SHOCK WAVE 2; the Cherry Ngan Cheuk Ling, Babyjohn Choi Hon Yik and Lokman Yeung starred THE WAY WE KEEP DANCING; the US$ 200 million DC superhero film WONDER WOMAN 1984; the Ronald Cheng Chung Kei and Ivana Wong Yuen Chi voiced Disney Pixar animation SOUL; the documentary ASSASSINS. Although cinemas would open again, the gather restriction order would limit the number of people admitted and affect the box office more or less. The Lunar New Year film THE WAY WE KEEP DANCING's director Adam Wong Sau Ping would face it normally, feeling that he would not get to worry about that; Choi Hon Yik said that he has been starving for a long time and longed to return to the movies.
Cinemas will open again tomorrow (the Lunar 7th), Lunar New Year movies that will break out of the gate would include SHOCK WAVE 2 (CHAK DAN JUEN GA 2), THE WAY WE KEEP DANCING (KONG MO PAI 3), WONDER WOMAN 1984, SOUL and ASSASSINS. Then in the second slot next Thursday (February 25th) film released would include the Louis Cheung Kai Chung, Patrick Tam Yiu Man and Adam Pak Tin Nam starred BREAKOUT BROTHERs (TOH YUK HING DAI); the Dante Lam Chiu Yin directed, Eddie Peng Yu-Yan starred THE RESCUE (GUNG GUP GAU WOON) and the winner of 5 major awards at last year's Golden Horse Awards, MY MISSING VALENTINE.
In release for only 5 days before the December 2nd cinema closure, two Hong Kong films THE CALLING OF A BUS DRIVER (AH SOK DIK GOO SI) and FIND YOUR VOICE (YIT HUET HUP CHEUNG TUEN) became the sacrifice of cinema closure under the pandemic. They lacked scheduling and might not have another chance to be released again, as many new films lined up for release. Originally scheduled for a December 3rd release, the documentary KEEP ROLLING (HO HO PAK DIN YING) and ONE SECOND CHAMPION (YUT MIU KUEN WONG) were scheduled for release again. ONE has been scheduled for an advanced screening on the Lunar 7th. Originally scheduled for the Lunar New Year first slot release, READY OR KNOT (BUK YUT SING FUN) would be postponed until April 1st for an Easter release opposite animated films THE CROODS 2 and STAND BY ME DORAEMON 2.
The Babyjohn Choi Hon Yik performed in THE WAY WE KEEP DANCING and SHOCK WAVE 2, also guest starred in ONE SECOND CHAMPION. Choi Hon Yik expressed that he looked forward to the "triple threats" very much. "I have been starving for a long time! I thought I was already used to watching movies online. When I found out cinemas would open again, I really looked forward to going back to the movies and watch with everyone. In particular with THE WAY WE KEEP DANCING, the box office is not up to me to think about. I look forward the most to be able to meet the viewers. This is a very important element of Hong Kong films. I even feel that an after screening forum would be even better. Ultimately the audience grew up with THE WAY WE DANCE, we grew up with it too. I feel the sequel 8 years later is what the audience made happened, then we share this result." Speaking of two out of his three films would be sequels, Choi Hon Yik thanked the Hong Kong audience for liking the movies, everyone had to be able to relate to them in order for them to have sequels. "This year my wish is to be able to make more Hong Kong films, to share with the audience through films. This point is very important."
THE WAY WE KEEP DANCING's director Wong Sau Ping would face cinema admission restrictions, which would affect the box office. He would face it normally, feeling that he would not get to worry. When THE WAY WE DANCE (KONG MO PAI) opened in 2013 it not only won word of mouth, but also made over HK$ 13 million at the box office and won him the Hong Kong Film Award Best New Director. However he did not follow up with a sequel. Instead he only made THE WAY WE KEEP DANCING years later.
With the original team on THE WAY WE KEEP DANCING, Wong Sau Ping felt like it was a reunion of friends and everyone was very united. "At first everyone participated in THE WAY WE DANCE with question marks, even though they didn't believe in the film too much and didn't have too much expectation, they were still 100% into the production and made THE WAY WE DANCE successful. Thus when we made the sequel, this team's relationship was very valuable. In particular in this current age, I want to keep making this series. I wouldn't eliminate the possiiblity of making another sequel, but purely and personally I want to make a musical that doesn't have too much baggage and is full of entertaining value -- with crazy song and dance. However the society would have to make me feel like this, and the audience would have to want to see a happy movie for that to happen, now it is impossible."
Wong Sau Ping said that THE WAY WE KEEP DANCING touched upon the condemnation of property developer hegemony, but its center was how to choose when the society had a lot of conflicts and everyone had a petty fight, "This film is about the climate, the conflict within every person." Many viewers after watching Wong Sau Ping's THE WAY WE DANCE and SHE REMEBERS, HE FORGETS (NA YUT TIN NGOR MOON WUI FEI) would feel that they were movies about young people chasing dreams, which he really reminded. "Such a description is too superficial and cheap; SHE is questioning the act of chasing a dream, not naively encourage what is chasing a dream."
Ngan Cheuk Ling and Lokman Yeung became friends due to THE WAY WE DANCE. Teaming up again for THE WAY WE KEEP DANCING, their chemistry is better than before. While promoting the film, they recount due to low points in their lives they learn to cherish opportunities and recognize ideals even more.
The pandemic has affected the entire film industry for a year. Ngan Cheuk Ling said that during this period she instead understood herself even more, discovering that she liked being an actor the most. "With much less opportunities to perform, many people ask me if I need to consider a career change. I also ask myself if I have confidence to keep going; actually I really love acting, if I give it up at the current stage it would truly be quite a regret." Last year she went to Bali for a month for her yoga instructor certification, then she went to Melbourne and worked on a short film there to promote the importance of face mask wearing; after returning to Hong Kong she participated in a Fruit Chan Gor directed film and had a chance to work behind the scene. She benefit a lot and even gave rise to a director dream, hoping for a chance to direct.
The pandemic also affected Lokman, who joked that he had too much time to think. "Although the times are hard, I get some comfort from it. During this period I get to know and confirm what I like, I really like dancing and acting, in the future I will develop in both fields." Lokman after making THE WAY WE DANCE was quiet for awhile. Then he participated in ViuTV's KING MAKER and became a member of the group MIRROR. He admitted that in the process he was lost. "Sometimes the greater the hope is, the greater the disappointment is. However the experience is a good thing, not everyone can become an overnight success. When you hike you have ups and downs, you have to keep going. The most important is willing to go. You have to maintain an optimistic state of mind, not to blame and complain. (Did MIRROR help you a lot?) Yes, KING MAKER is a great program for participants to show their abilities."