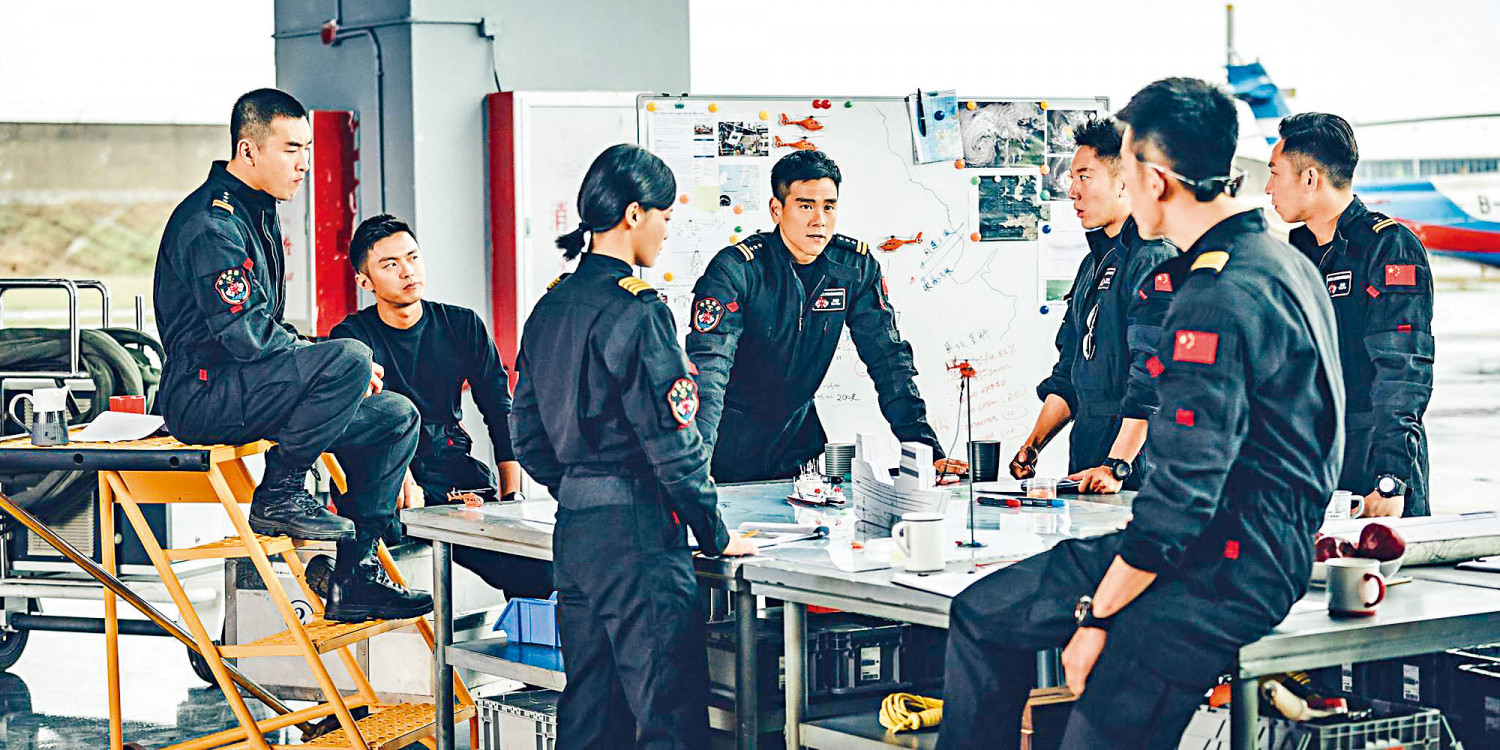 Eddie Peng feels that anyone who contributes to the society can be a super hero
courtesy of singtao.com
Eddie Peng's cute on screen son brings the father out of Eddie Peng
courtesy of on.cc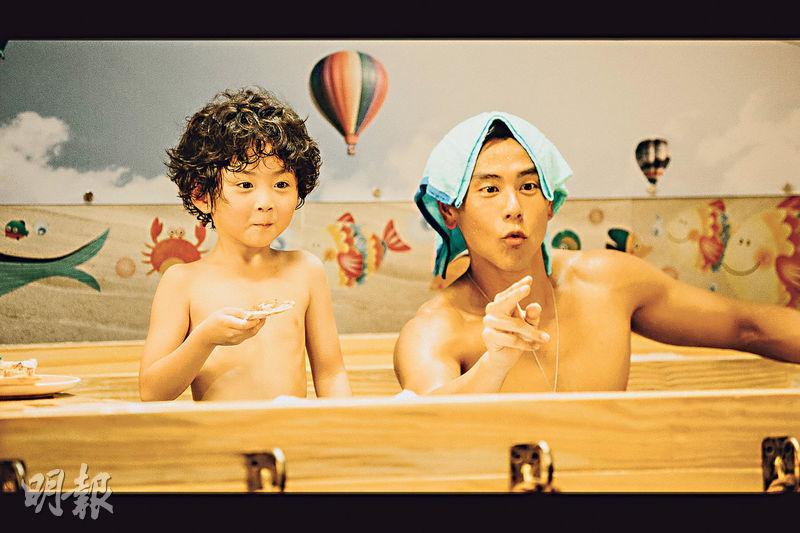 courtesy of mingpao.com
Due to the pandemic, films THE RESCUE and DETECTIVE CHINATOWN 3 postponed their release for a year. As Hong Kong's four wave of the pandemic waned, cinemas opened up again with restrictions. Both films also opened today in Hong Kong. The pandemic messed up many people's plans, THE RESCUE's tar Eddie Peng Yu-Yan admitted that today he would go with the flow. He would try not put to himself in a plan or a framework, as he returned to his realest form. The Dante Lam Chiu Yin directed, Leung Fung Ying produced super giant production THE RESCUE opened today, director Lam Chiu Yin and Peng Yu-Yan's action film fans could not be more excited!
The pandemic caught everyone off guard. Today's Eddie also wanted to return to the natural, the realest condition. He tried to go with the flow and did not want to plan too far ahead. "Now I wouldn't put myself in a specific project or framework. I need to cherish the time I have now, and my relationship with others. I don't need to spend a lot of energy on thinking about the future; acting is what I love, but I wouldn't need to protect it. If you like to draw then draw, if you like to sing I sing."
THE RESCUE was based on actual at sea rescues. This time Eddie in the film played rescue captain Gao, which was just right with Eddie's righteous and healthy image. He analyzed, "What Gao and I have the most in common is our love for our jobs. I like to perform. From characters I find even more challenges, from which I know myself even more; Gao loves the rescue, on duty he selflessly rescues even more people. This passion drives them to make rescues. People like that are very charming. I feel they are the most extraordinary, putting others' lives ahead of their own!"
Some compared the Gao represented rescue team in THE RESCUE to Hollywood super heroes. Eddie agreed. "I feel anyone can be a super hero, as long as they make great contribution to this society. Like front line medical personnel, scientists, rescue teams, they all should receive everyone's heroic encouragement because what they do are very noble!" Does Eddie want to be a super hero? He said, "Maybe Gao in the film is, I am not. I am just an actor. Now I can't be a hero, I need real hero's protection!"
The mystery comedy DETECTIVE CHINATOWN 3 also open today in Hong Kong. DETECTIVE 3 since opening on the Lunar New Year's Day in the Mainland, its box office already made over 4 billion RMB. The film opened on 26 cinemas in Hong Kong.