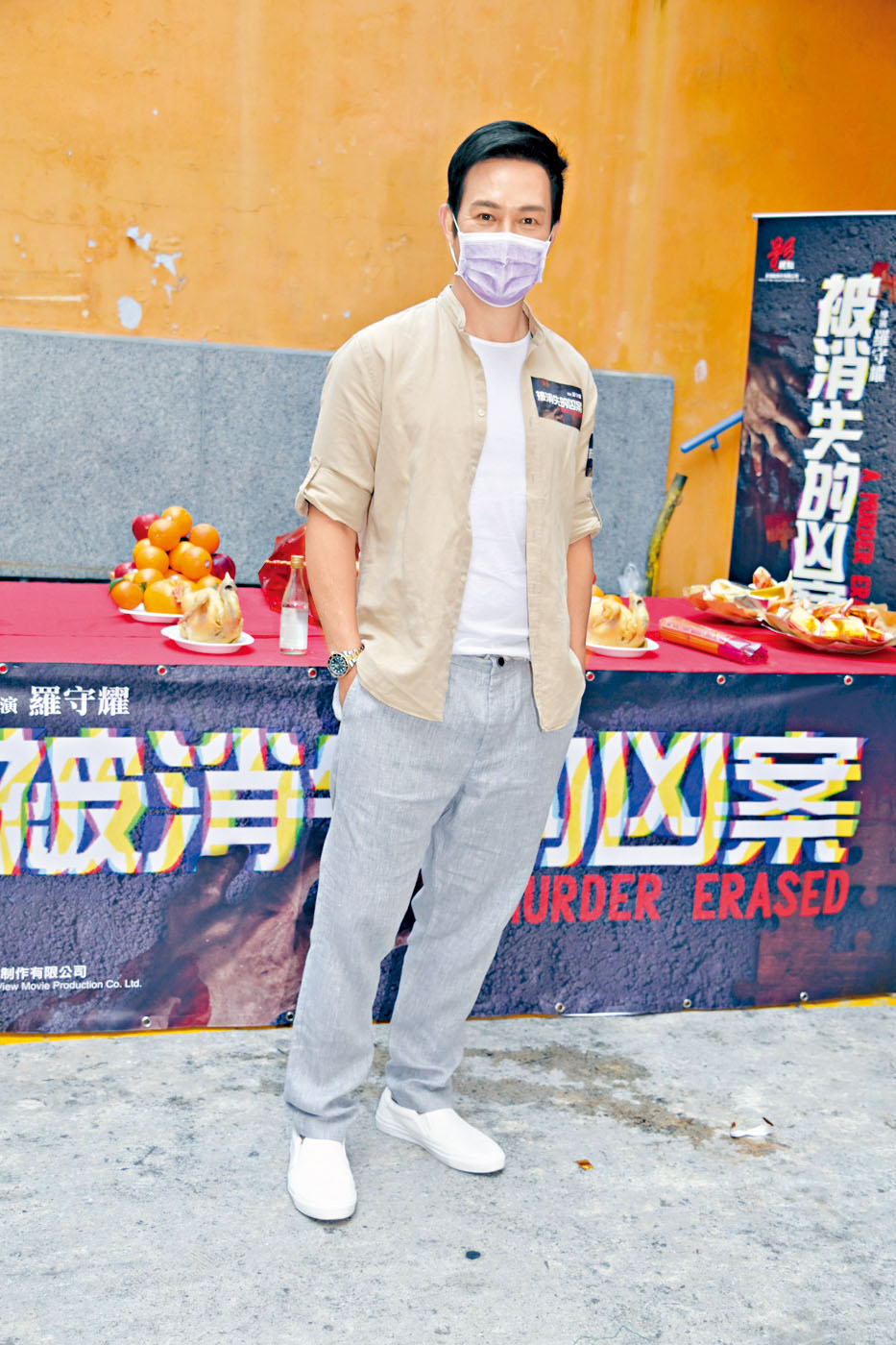 Eddie Cheung injured his ears in the Mainland earlier
courtesy of singtao.com
Eddie Cheung gains fat per the director's request, but his wife complains about it
DaDa Chan jokes that she takes a beating in every movie
Simon Yam and Maggie Siu work together again but do not know whether they would have any scene together yet
courtesy of on.cc
Simon Yam is very happy that Maggie Siu is back in shape, but Lam Suet should hike more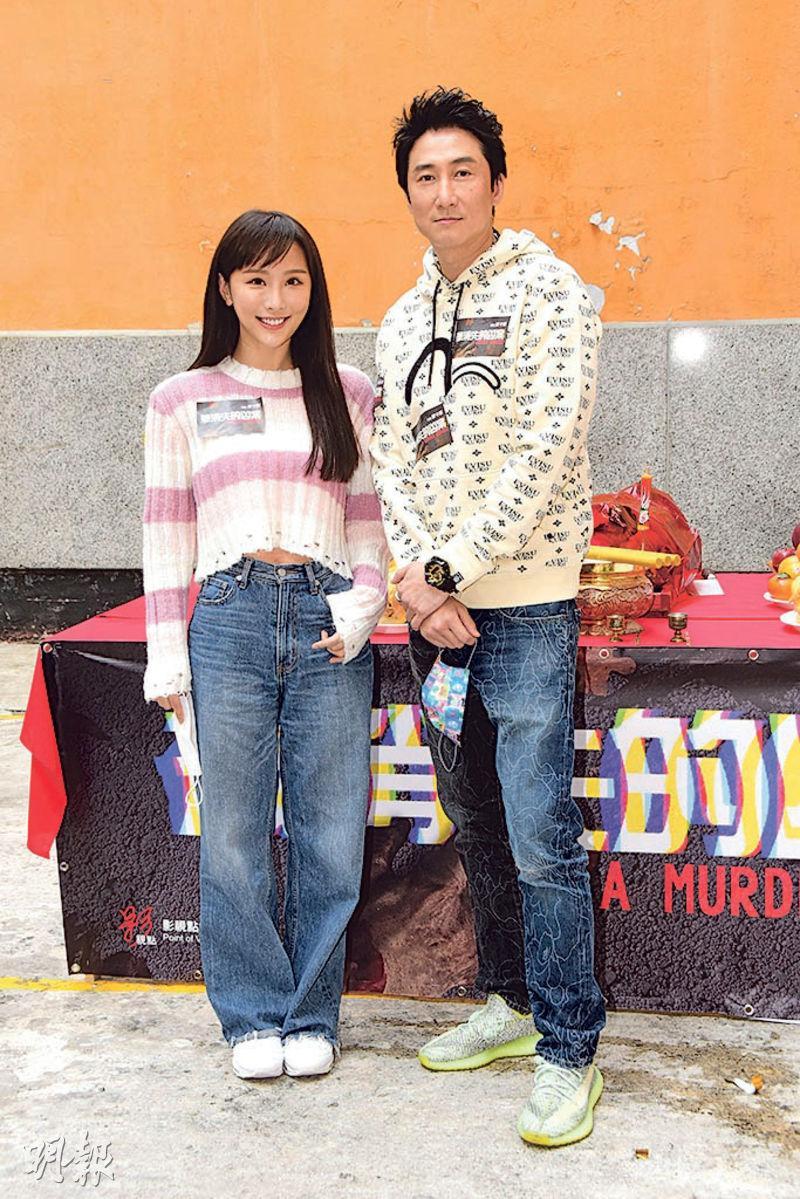 DaDa Chan and Timmy Hung will have a relationship in the film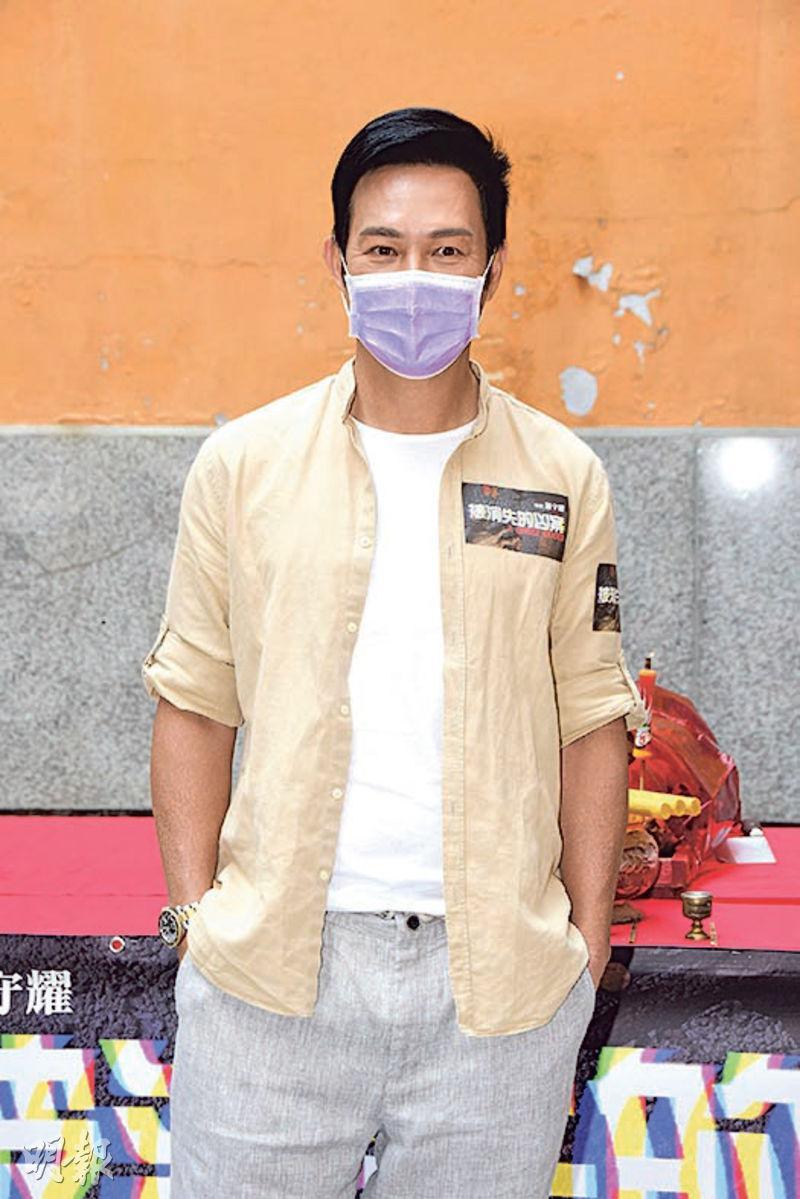 Eddie Cheung plays a veteran cop
courtesy of mingpao.com
Simon Yam Tat Wa, Maggie Siu Mei Kei, Eddie Cheung Siu Fai, Timmy Hung Tin Ming, DaDa Chan Jing, Lam Suet, and director Dennis Law Sau Yiu yesterday attended the film A MURDER ERASED (BEI SIU SUK DIK HUNG ONG)'s production start ceremony in Tsuen Wan. Brother Wa was very happy for how great Maggie looked. He even revealed that when they made PTU, director Johnnie To Kei Fung ordered her to stop working for a dozen days or so because she did not fit into her uniform.
Brother Wa and Maggie have not worked together for many years. Maggie would play a major crime unit inspector and Brother Wa her superior. They for now did not know whether they would have any scene together. Their roles in the To Kei Fung directed film PTU was very memorable. Brother Wa said that seeing Maggie again, he was very happy that she was back in shape. He revealed that when they made PTU Maggie had to stop working for a dozen days or so. "Back then PTU shot for 3 years, To Sir after stopped work on it after the first year. When work resumed and he saw Maggie he was very mad at her. 'When you go back you can't eat, come back after a dozen days or so'. She was much more plump, messed up continuity and she could not fit into her uniform. Thus work stopped for a dozen days or so because of Maggie." Maggie pointed out that the incident made her learn that being an actor meant she had to be constantly in shape like Brother Wa. Brother wa pointed out that sometimes To Sir's stubbornness would bring actors different inspirations. He also pointed to Lam Suet's big belly and joked that he was not too healthy. He should probably take a hike to the Peak as he hoped that he would exercise more.
With already two films on hand, Brother Wa revealed that he still had two movies that have not started production. In one film he would play a plain clothes cop. He was very happy to be able to make movies in Hong Kong and be with his family.
Eddie Cheung Siu Fai said that everyone has been resting for awhile. He really thanked director Dennis Law Sau Yiu for giving everyone a chance to get together. In the New Year everyone had work and the film industry ws buzzing again. Playing a veteran cop in the film, he said that the difficulty this time would be not being as cool and powerful as before. He even had to gain weight for the role. "I don't get to 'chok' this time. The director wants me to eat more and get fatter, so from the Lunar New Year's Day to now I have been having turnip cake everyday for breakfast, lunch and dinner. I gained several pounds, but when the old lady saw my belly she would say, 'Look what you look like now? Your belly is like this?' So it really was very tough. The director wants me fat, but the old lady wants me thin. I can only say the role requires it. I would keep an eye on it."
Speaking of whiling working on a gun firing scenes in the Mainland, the gun was too loud and harmed his ears. He needed to be hospitalized for treatment immediately. Cheung Siu Fai said that he was fine already, he no longer lost his hearing. However with this experience, next time he would be safer with ear plugs.
Hung Tin Ming said that his character would be disfigured and had a type of joint arthritis. He joked, "Because of the weather and wearing a mask everyday, I am a little disfigured. Everyday make up would take 2 to 3 hours. Removing it would also take some time. I am worried that the disfigure make up would irritate the skin." Tin Ming and Chan Jing in the film would have romantic scenes. He said that they have known each other for years, but this time they officially would work together. Would they have intimate scenes? He said, "Originally they said yes, but I don't know whether the old lady (Janet Chow Ka Wai) would strongly object or not, so I don't know yet." In recent years Tin Ming has been working mainly in the Mainland, aside from performing on screen he also opened a media company. He revealed that recently he has been planning the release of a "the Sammo Hung Stuntman Team" health products. He expected that later he would spend even more time in the Mainland, but he might no ask Papa (Sammo Hung Kam Bo) to be a spokesperson. Staying in the Mainland for 8 months earlier, he admitted that his wife has thrown numerous tantrums over this. However in order to make a living he could do nothing about that. He also hoped that the pandemic would pass soon so he could freely travel between Hong Kong and the Mainland. His friend Eric Tsang Chi Wai recently became the TVB assistant general manager. Tin Ming said that he told him the day before the announcement. "If suitable, I would return to help out. Ultimately I have left TVB for 2 to 3 years. If Chi Wai asks I believe many brothers and sisters would return to lend a helping hand."
Chan Jing revealed that in the film her husband often beat her. On the other hand she and Tin Ming had romance. She would also have an 8 year old son, all of which would be a great acting challenge. "This time I almost take a beating in every scene. Some would have to be hitting for real, which is inevitable. I don't know why I am always playing so very tragic characters. This time is even tragic."