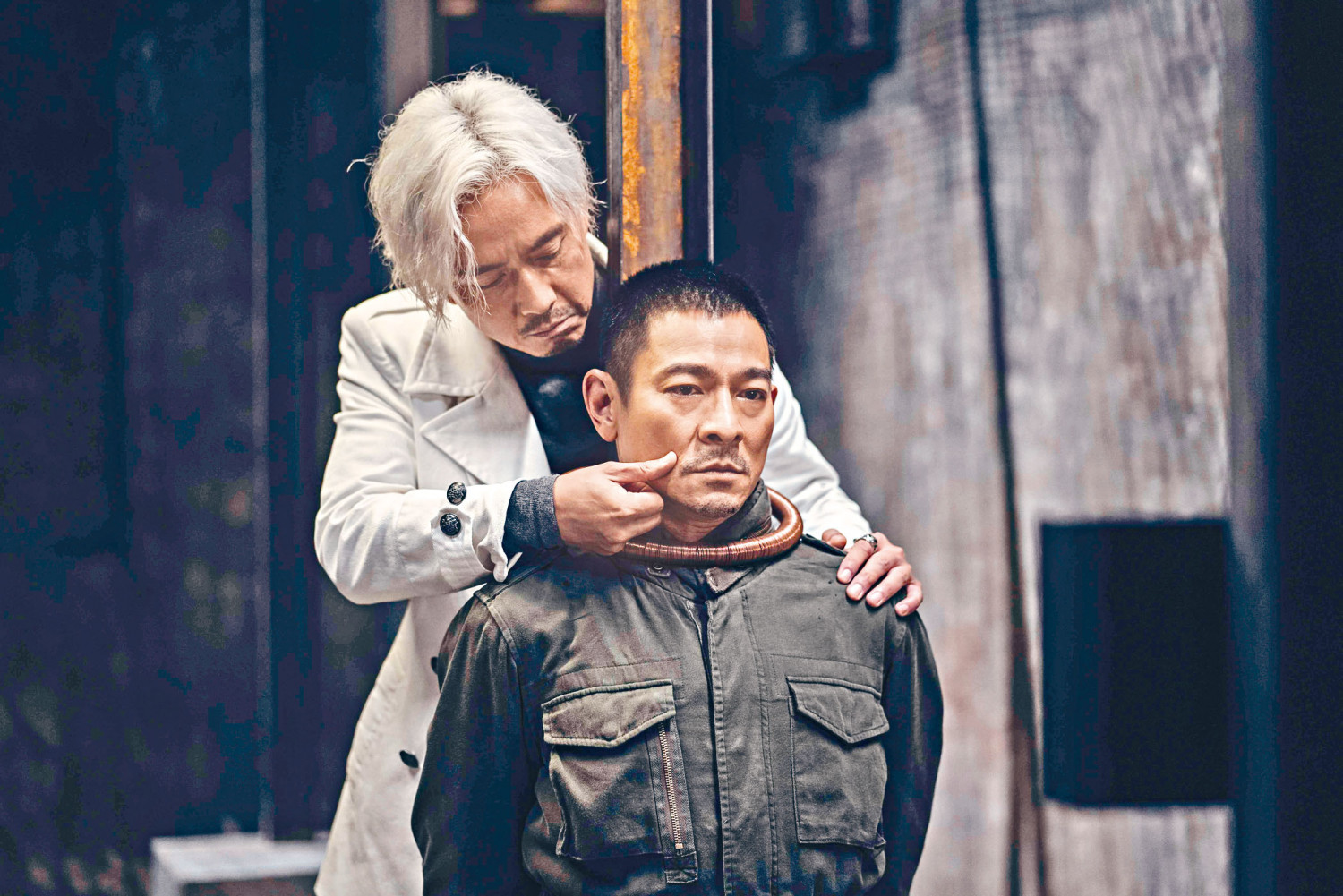 Tse Kwan Ho locks Andy Lau in a house
courtesy of singtao.com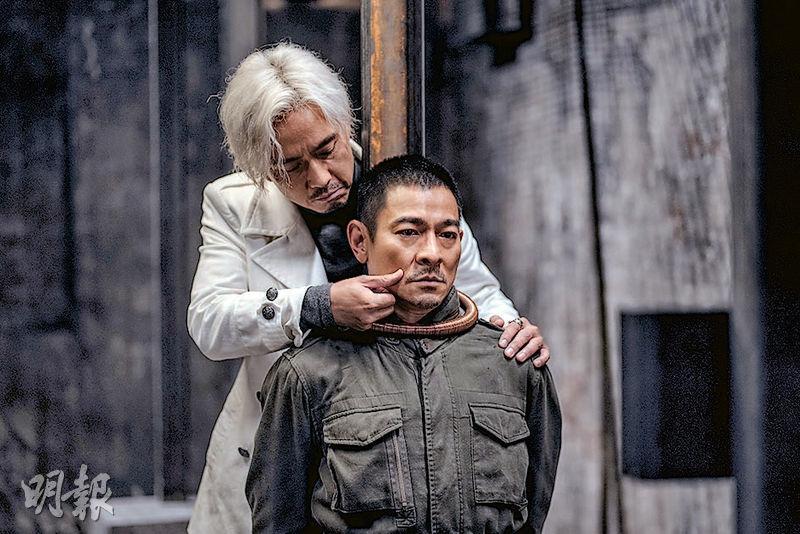 courtesy of mingpao.com
The Andy Lau Tak Wa, Sean Lau Ching Wan and Tse Kwan Ho starred, Herman Yau Lai To directed, Universe invested film SHOCK WAVE 2 (CHAK DAN JUEN GA 2) was this year's Lunar New Year box office champion. Aside from the thrilling explosion scenes, the betrayal scene was also rather exciting. During its shoot the atmosphere was tense and heavy, after which, Wa Jai even offered a kiss to Tse Kwan Ho to "make him feel better".
The film SHOCK WAVE 2 during this Lunar New Year period was the box office champion for 8 days straight and made almost HK$ 10 million! The film had explosion scenes. In it Tse Kwan Ho faced betrayal from childhood friend Wa Jai. Tse Kwan Ho even planned for revenge, locking Wa Jai in a house, slapping him and strapping him to a bomb!
On the day of the shoot, in order to be at their best they kept going over the script before hand. When they shot the slapping scene, the live atmosphere became tense and heavy; however, after Tse Kwan Ho's slap, Wa Jai after finishing the scene had a little fun. He pretended to kiss Tse Kwan Ho to "make him feel better". Laughter was endless on the set and eased a lot of the heavy atmosphere. Speaking of that slap scene, Tse Kwan Ho said, "This scene is very memorable for me. It's about how I punish people who betray me. After learning about the betrayal I would take the traitor to the house. I have a lot of dialogue and the emotional swing is huge. In the story I tie up Lau Tak Wa, put a bomb on him and leave."
Although this scene's emotions were very complex, Tse Kwan Ho praised producer and star Wa Jai for being in full command of his performance. He was able to successfully help every actor. "Wa Jai pays attention to details big and small. Because he started as an actor, he is very concerned with actors' needs. He is also very clear about and knows how to make each actor's performance the most comfortable. My scenes with him are the best, so I can deeply sense that."