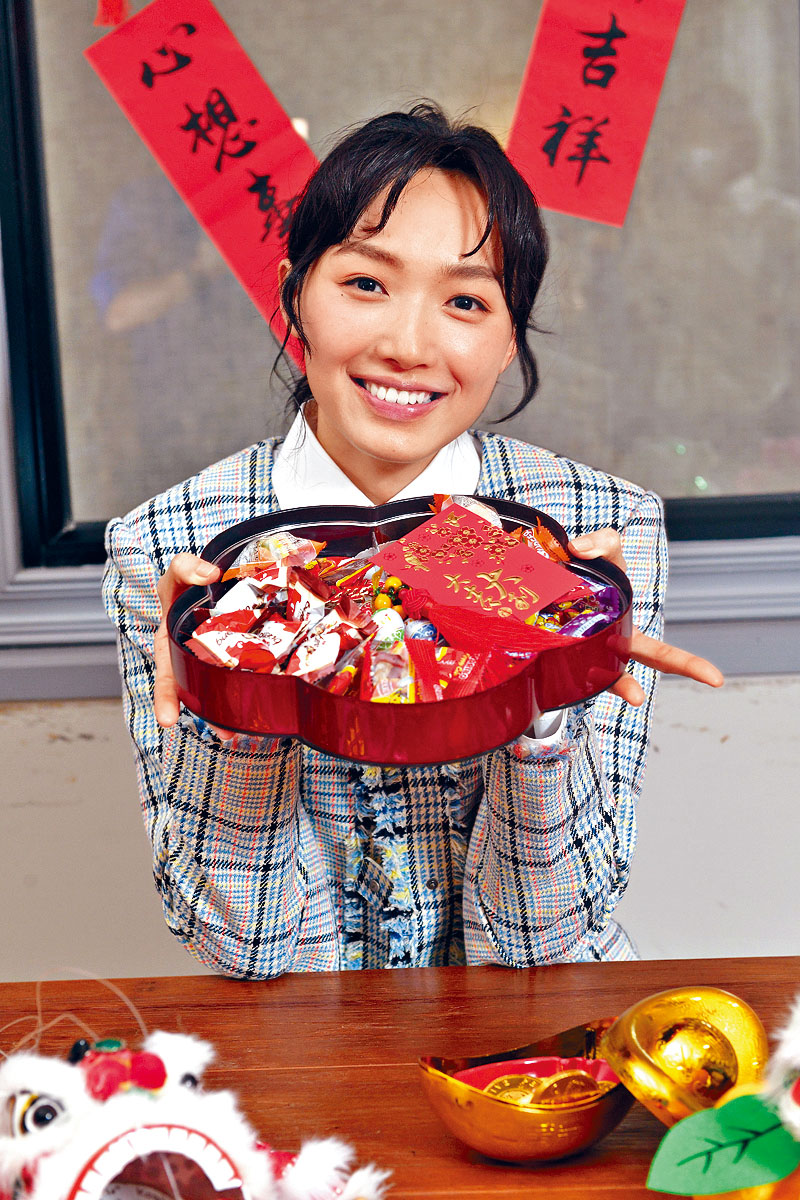 Cecilia Choi has her childlike side too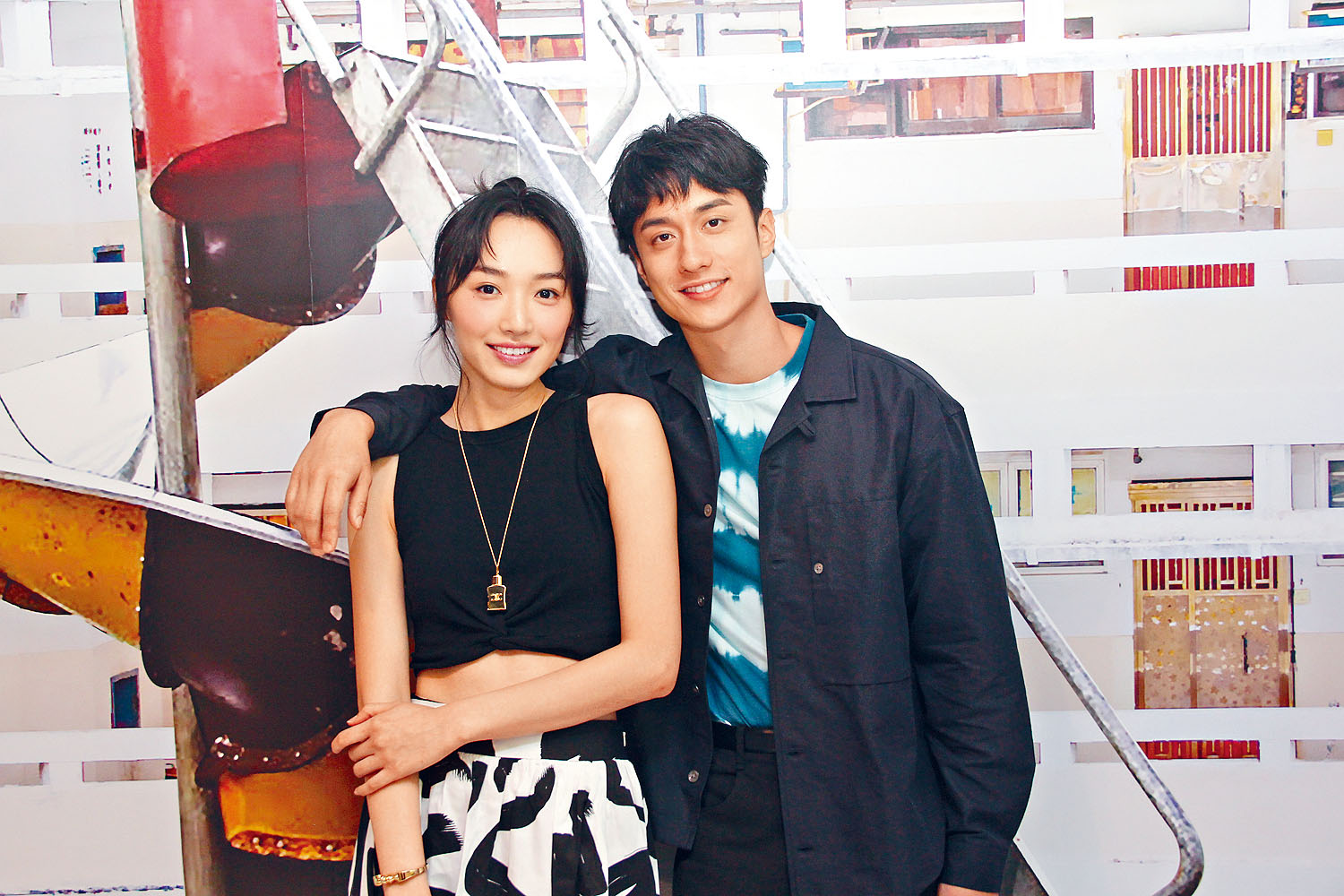 Cecilia Choi and Terrance Lau work together on BEYOND THE DREAMS and fall in love
courtesy of singtao.com
Cecilia Choi Sze Wan played two roles in the film BEYOND THE DREAMS (WAN OI) and left a deep impression. After its release the film received Hong Kong viewers' support. Even though the pandemic closed cinemas, upon its return the film's box office continued to rise and even exceeded HK$ 15 million. Cecilia said, "I feel under the pandemic, the film's good box office performance actually is a miracle. It also shows that the Hong Kong audience cares about Hong Kong films again and sees this very rare opportunities."
As for winning last year's 26th Hong Kong Film Critic Society Award Best Actress, Cecilia stated that she felt surprised. Ultimately she was a newcomer, not to mention that it was her first Hong Kong film, she felt very touched to be recognized. She said, "A group of professional critics actually presented this award to me, which really was a surprise. However I wouldn't worry, if I had an uncertain attitude, I believe I wouldn't perform too well. Instead with everyone's recognition of me, I would believe in myself even more. I did my best without any doubt. Putting an effort into playing the character well, I believe I have already done my best."
Facing the rising pandemic, the Hong Kong film industry came to almost a stand still. Although Cecilia missed jobs that would shoot overseas, she felt that she had more time to be in Hong Kong. Thus she participated in different media interviews for the Hong Kong audience to get to know her, which was also a good thing. Cecilia due to her film BEYOND THE DREAMS (WAN OI) was not only praised for her acting but also set off romantic spark in real life with lead actor Terrance Lau Chun Him. Was the happiest part of the film find her other half? She said, "If my happiest is credited to finding a boyfriend, then I would feel I am too superficial! I only feel it's a bonus, I wouldn't carry the idea of wanting to find the other half. I really got to know him through this film and with more understanding I felt we are suitable together." As for her performance last year, Cecilia stated that it was a harvest year. Aside from continuing to learn in her personal performance, she also participated in different attempts. A student of drama, Cecilia earlier performed in the play WAKING DREAMS IN 1984 (NG SHUI). Due to the pandemic the audience could only enjoy her performance through a live camera broadcast, which made her discover something new to learn. She said, "It was the performance method between stage and video, so it wasn't a stage performance, it was a balance between the two -- an all new experience."
Cecilia worked with many elder actors Francis Ng Chun Yu, Tse Kwan Ho, Rachel Lee Lai Chun a film that was based on a real life story of the homeless, DRIFTING (JUK SHUI PUI LAU) already got good news before even stepping into the Year of the Ox. The film was the only Hong Kong film to be selected for the 2021 Rotterdam International Film Festival's Big Screen competition. Cecilia admitted that she was happy and honored. It was very rare for foreign viewers to be able to watch domestic films so it was a good opportunities. She hoped that Hong Kong films would make even more domestic subjects.
As for her Year of the Ox plans, Cecilia revealed that her films DRIFTING and A LIGHT NEVER GOES OUT (DUN FOR LAN SHAN) would be released. Originally planned to shoot in Taiwan in April to May, her ViuTV series 940920 due to the pandemic was postponed to the end of the year. She hoped that the production would go smoothly. This year's Valentine's Day happened to be on the Lunar 3rd, Crimson Mouth, was she worried that she and boyfriend Terrance Lau Chun Him would argue? She said, "If we want to argue we can do it at anytime, if we don't we wouldn't at no matter when! So I wouldn't be worried. I would simply celebrate. (Did you prepare any gift?) I haven't yet! I haven't thought of anything, maybe I would give something more practical."