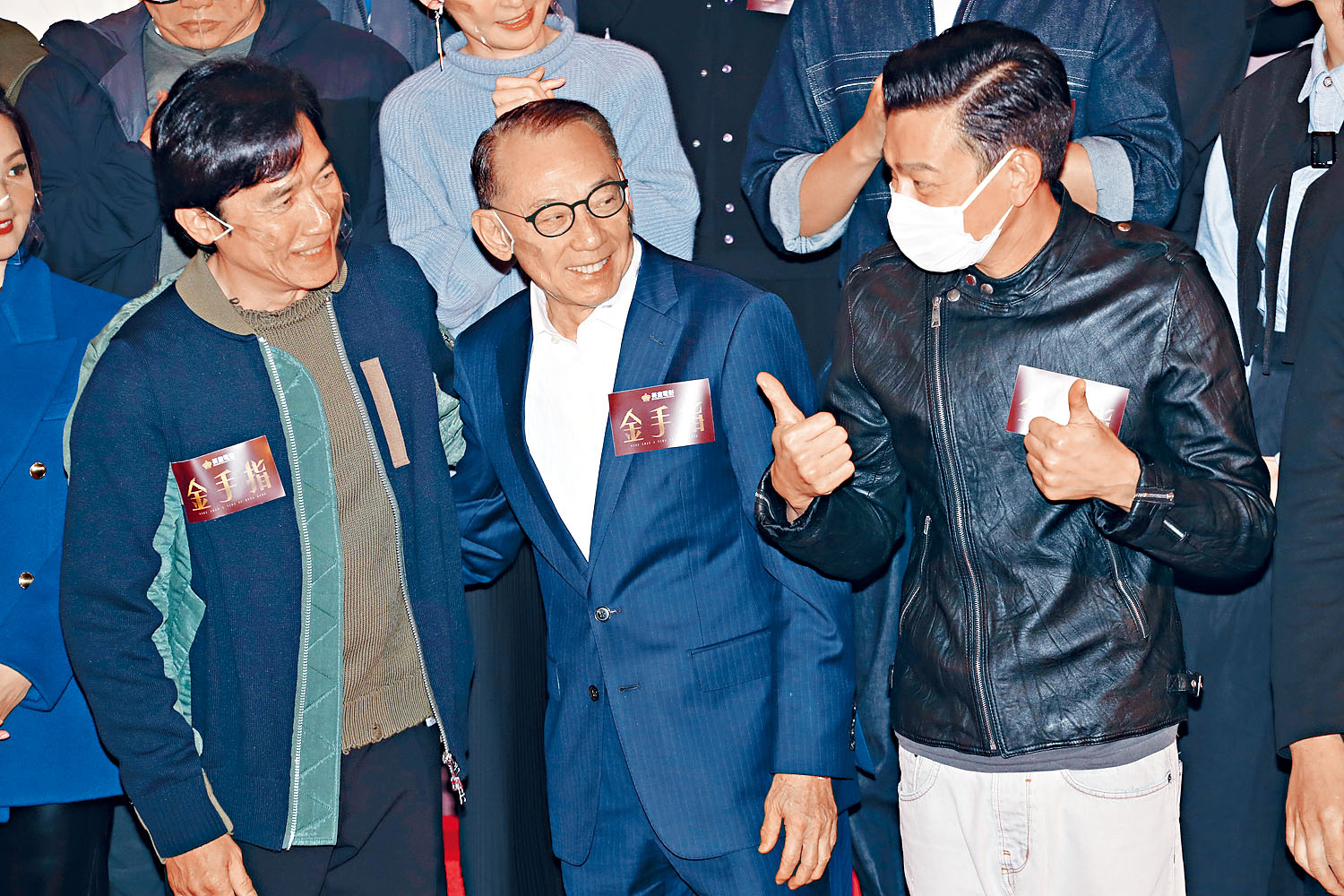 Albert Yeung invests HK$ 350 million and lands two Best Actors. He is full of confidence.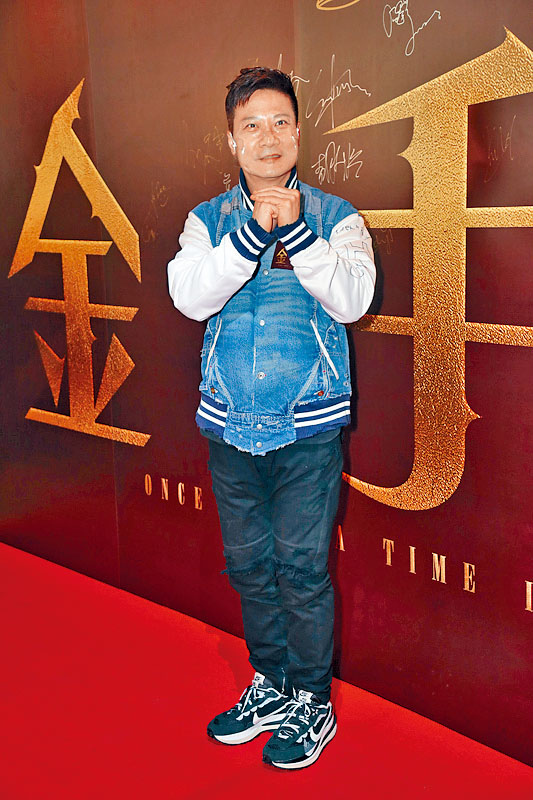 Chin Ka Lok is waiting for the call to return to TVB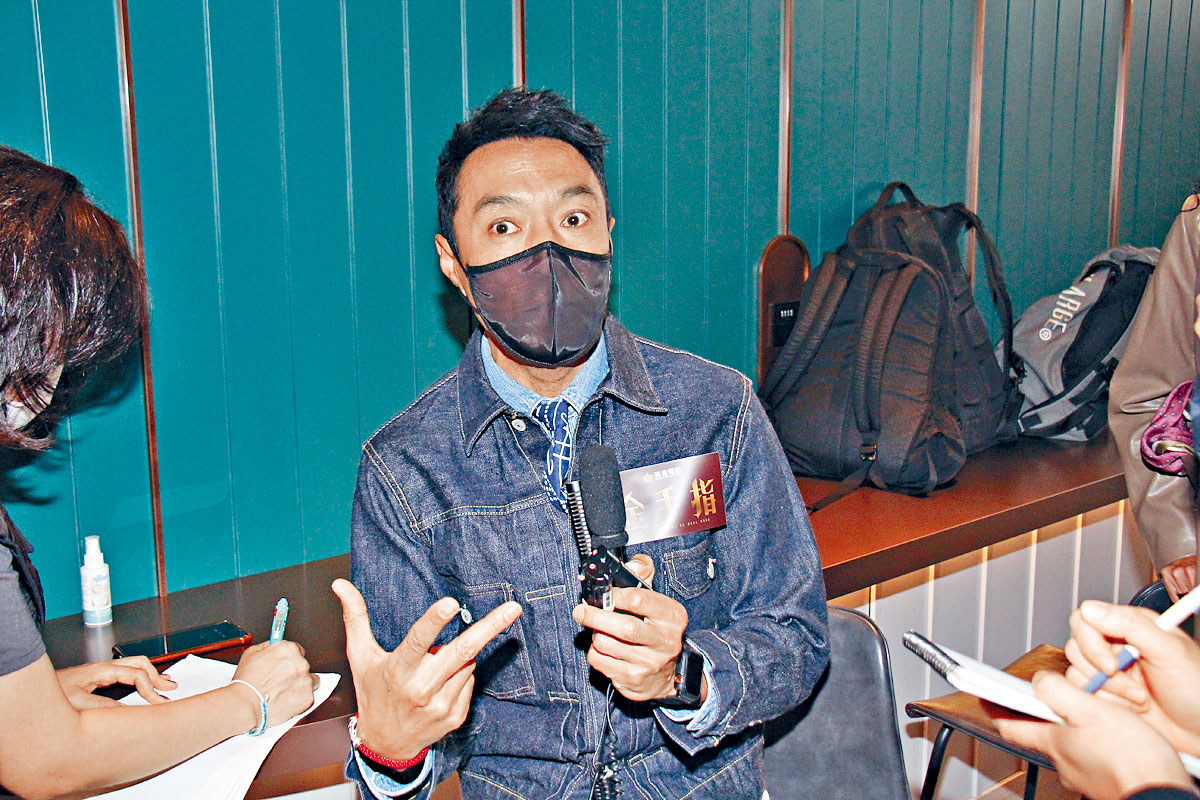 Philip Keung wishes for every business and industry to open up again and a full bloom for show business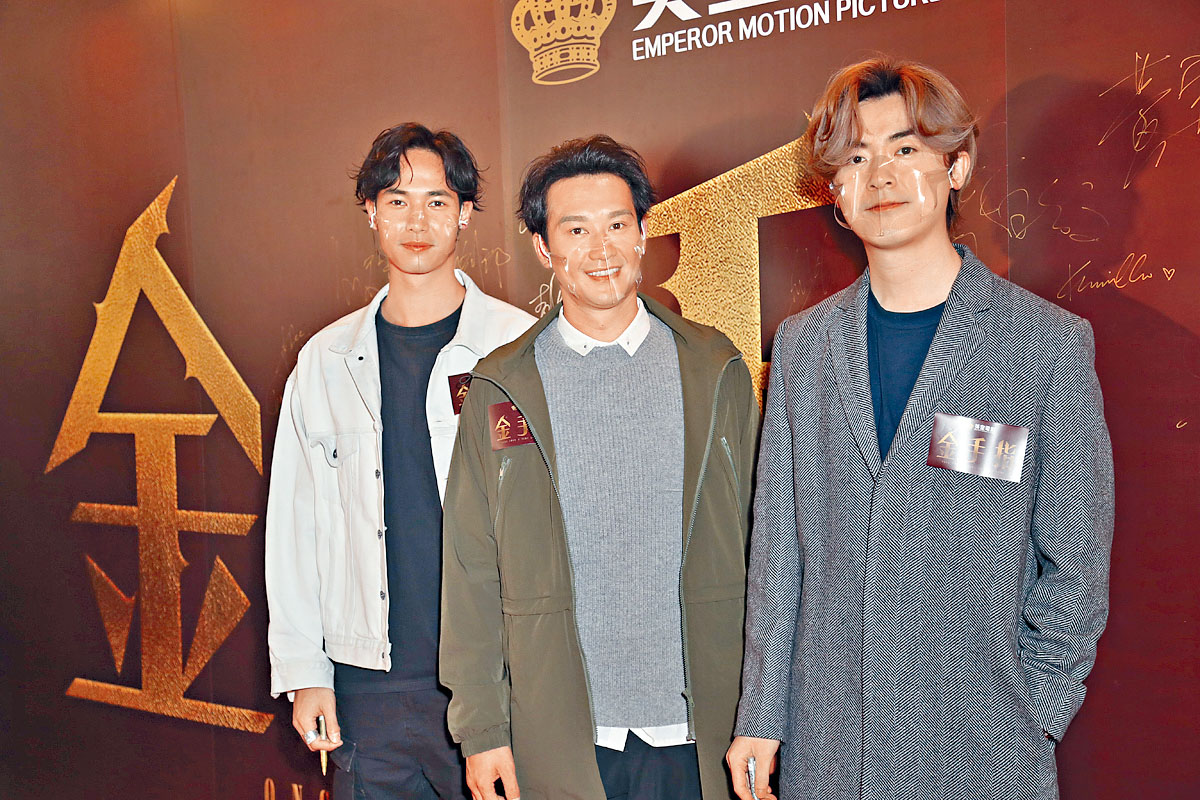 Angus Yeung, Deep Ng and Ken Hung attend the press conference
courtesy of singtao.com
Alex Fong Chung Shun, Charlene Choi, Albert Yeung, Tony Leung Chiu Wai, Andy Lau, director Felix Chong, Simon Yam and producer Wong Bun
Tony Leung Chiu Wai and Andy Lau team up again, viewers benefit the most
Tony Leung Chiu Wai says that he has more dramatic scenes in the film
Charlene Choi is seen as a favorite for Best Actress nomination again
Albert Yeung looks forward to the highest Hong Kong film box office record
The story takes place in the 70s and 80s. Both Simon Yam and Alex Fong Chung Shun say the script attract them to the project.
Carlos Chan and Catherine Chau are excited about working with Best Actors
Ken Hung disinfects himself upon entering the venue
Tsang Lok Tung and Gladys Li are happy to attend a major event
Chin Ka Lok would not only perform but also direct the action
Philip Keung would play a Malaysian Chinese
courtesy of on.cc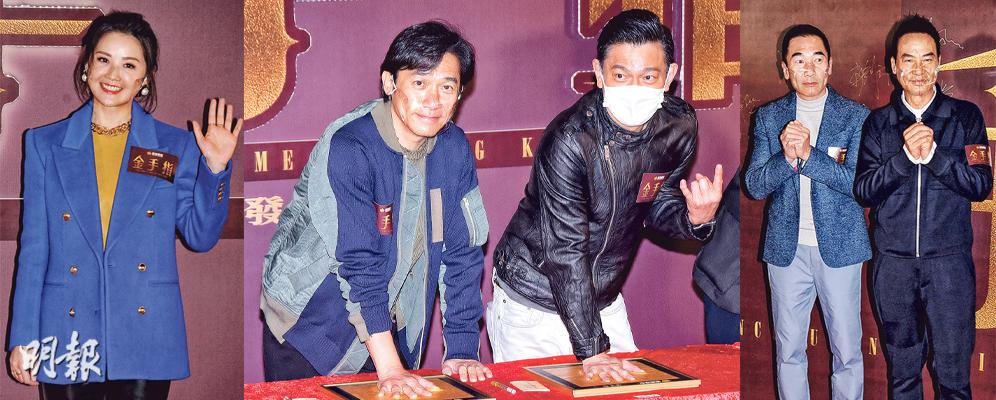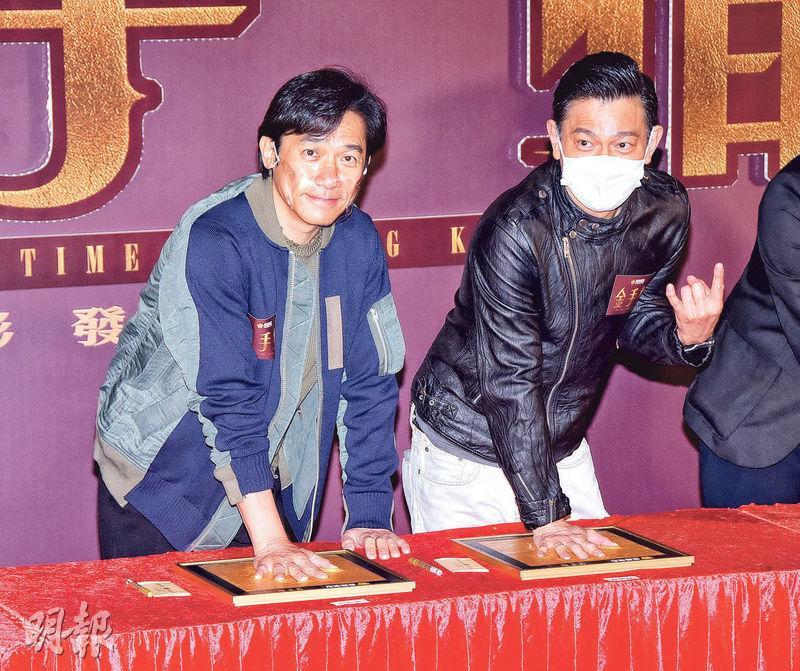 Tony Leung Chiu Wai and Andy Lau attend the hand printing ceremony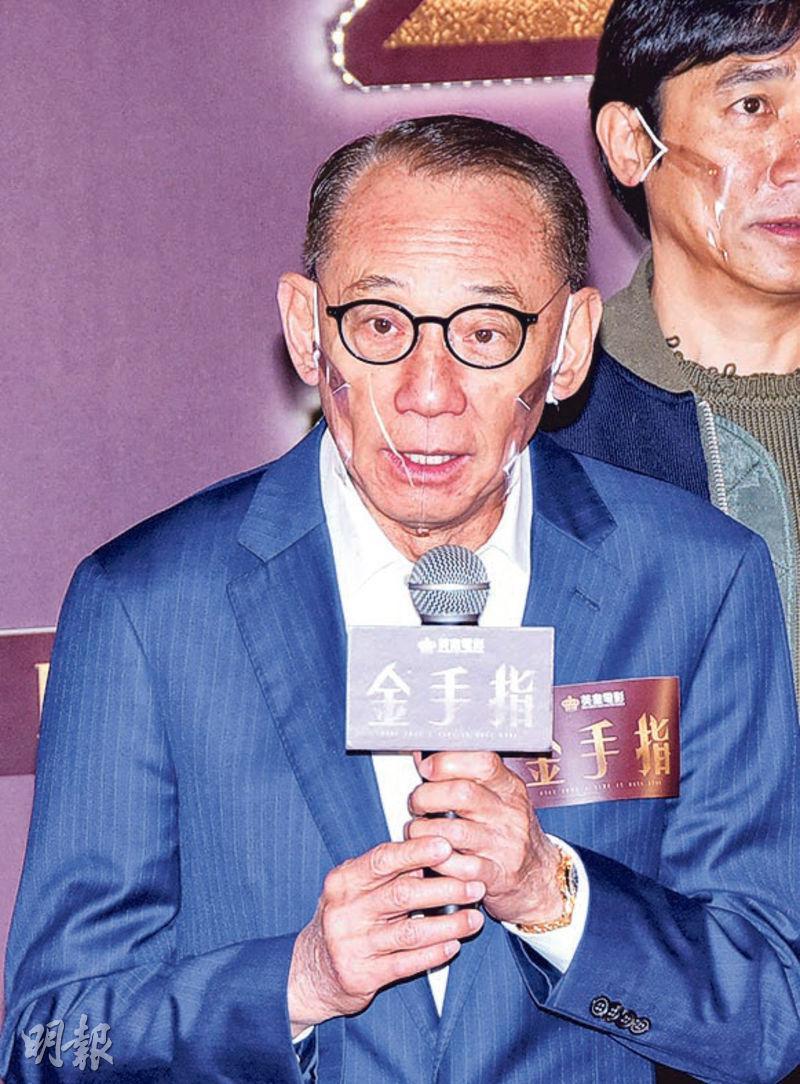 Albert Yeung says its HK$ 350 million makes ONCE UPON A TIME IN HONG KONG the largest investment in Hong Kong film history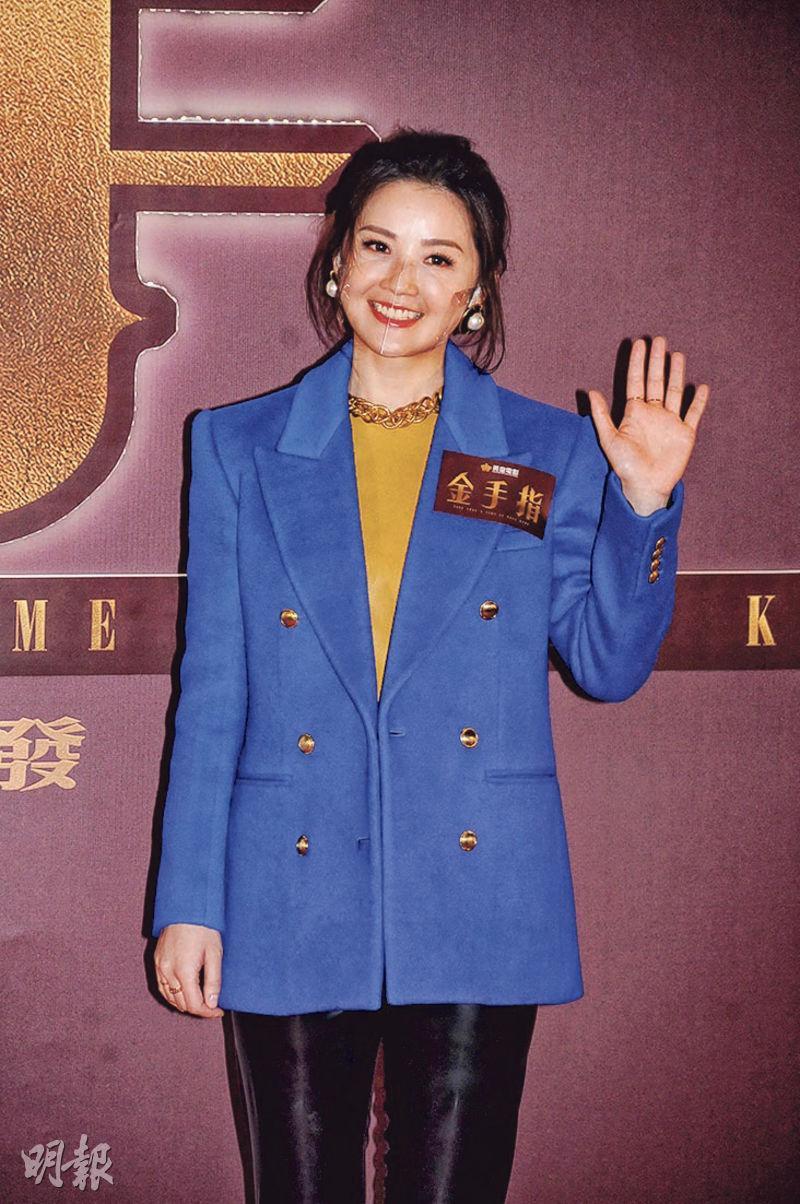 Ah Sa says that Wai Jai's eyes already has her under his spell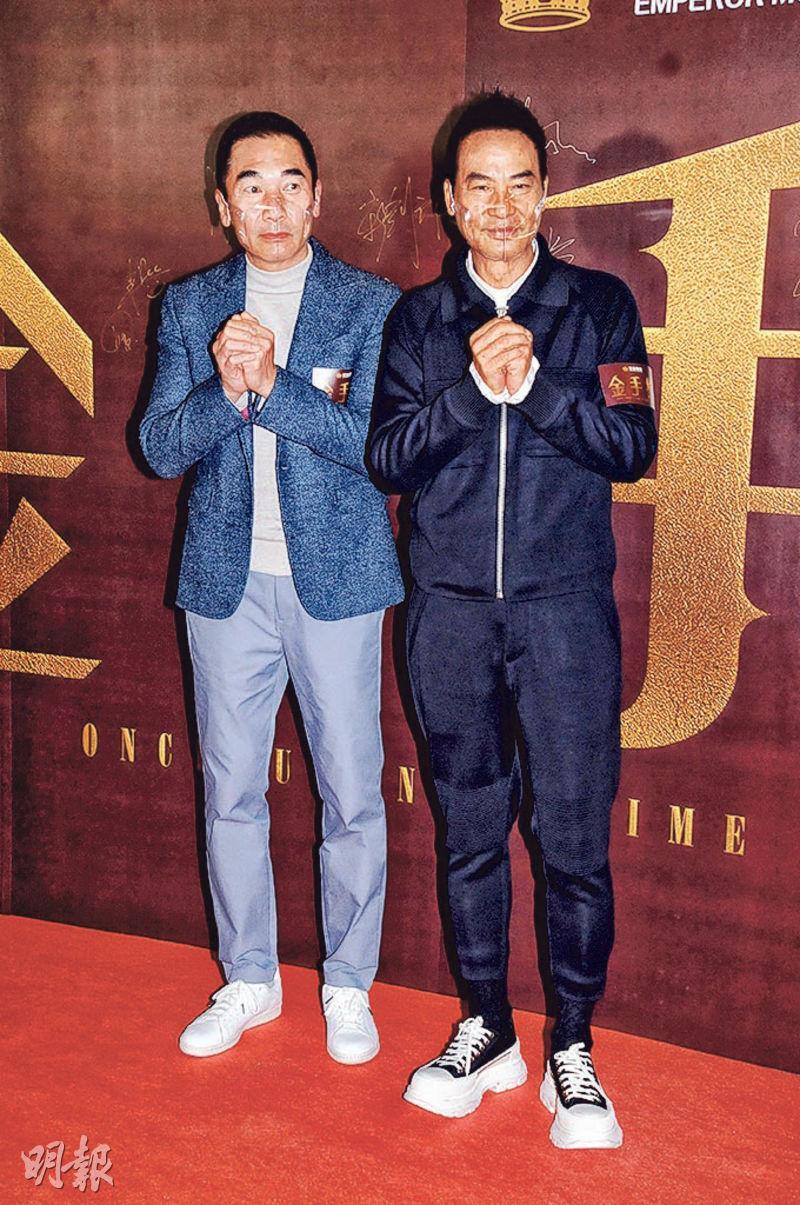 Alex Fong Chung Shun and Simon Yam wish everyone a Happy New Year

Ken Hung avoids the subject on whether he knew Maverick Mak and Kathy Yuen were dating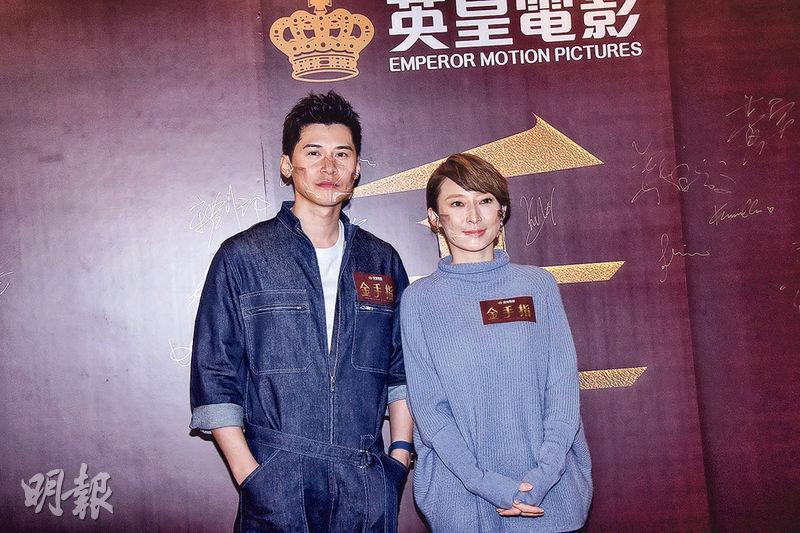 Carlos Chan and Catherine Chau's hearts race when they see Tony Leung Chiu Wai and Andy Lau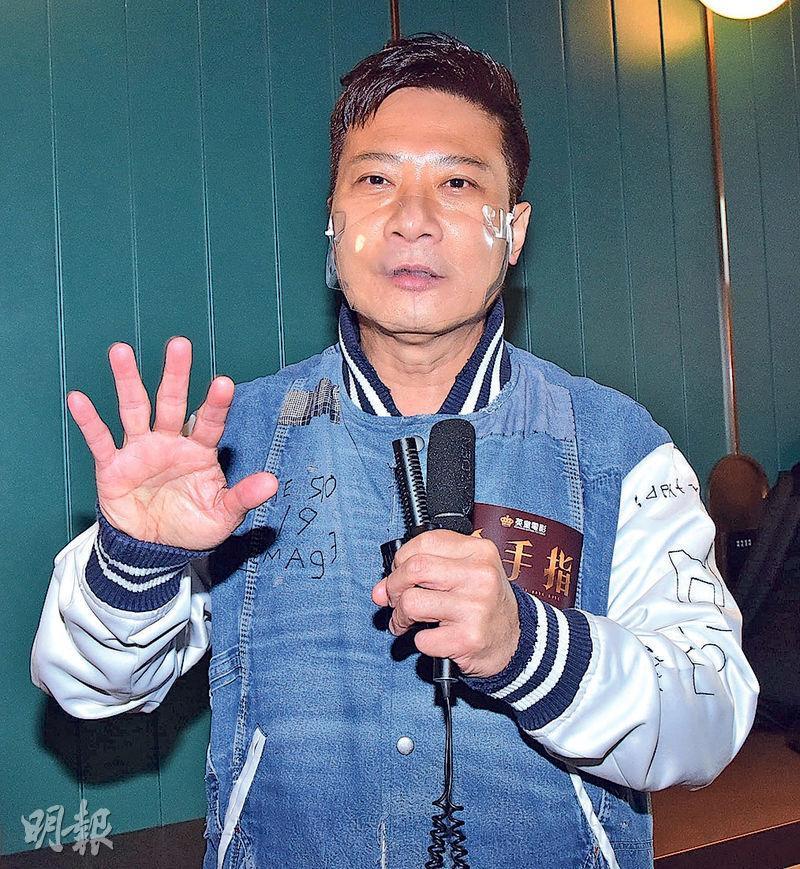 Chin Ka Lok says as soon as Eric Tsang asks he would answer right away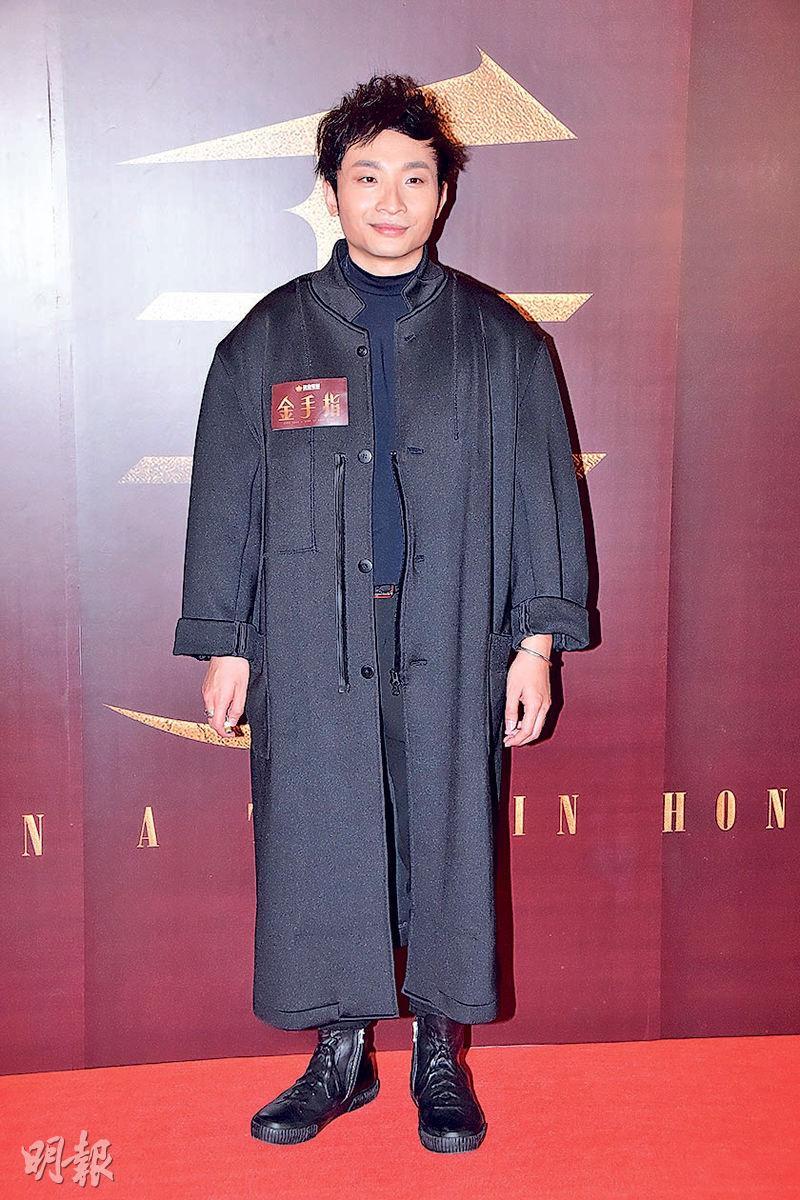 Dee Ho is hosting a ViuTV program to attract everyone to watch television
courtesy of mingpao.com
Despite the severe impact on the film industry from the pandemic, Emperor Motion Pictures still would invest HK$ 350 million on the big production ONCE UPON A TIME IN HONG KONG (GUM SAU JI) that would feature four Best Actors Tony Leung Chiu Wai, Andy Lau Tak Wa, Simon Yam Tat Wa and Alex Fong Chung Shun. Yesterday the press conference took place inside a recently re-opened cinema. Emperor boss Albert Yeung Sau Sing revealed that he made the largest investment in Hong Kong film history in hopes of bring glory to Hong Kong film, and he expected it to set new Hong Kong film box office records.
The Hong Kong Film Award Best Actor team of Leung Chiu Wai and Lau Tak Wa would reunite again 18 years after the INFERNAL AFFAIRS (MO GAN DOH) film series for the anti-corruption new film ONCE UPON A TIME IN HONG KONG (GUM SAU JI). They appeared to be very friendly, yesterday off stage they kept chatting. On the stage they along with Emperor boss Albert Yeung Sau Sing, director and screenwriter Felix Chong Man Keung, producer Wong Bun, Charlene Choi Cheuk Yin, Simon Yam Tat Wa and Alex Fong Chung Shun conducted a hand printing ceremony. Then they posed for photos with other attending actors like Philip Keung Ho Man, Chin Ka Lok, Carlos Chan Ka Lok, Catherine Chau Ka Yee, Gladys Li Ching Kwan, Deep Ng Ho Hong, Ken Hung Cheuk Lap and others. During the on stage interview, Yeung Sau Sing admitted that investing HK$ 350 million when the pandemic severely impacted the film industry sounded very painful and very damaging. However he believed that it would be worth making the largest investment in Hong Kong film history, because it would be worth every cent to have two Best Actors Lau Tak Wa and Leung Chiu Wa, a good screenwriter and director. He hoped it would be able to bring glory to Hong Kong film and expected that it would set new record for the Hong Kong film box office.
Director Felix Chong Man Keung revealed that the story would take place in the 70s and the 80s. This time he met with Wa Jai and Wai Jai first in order to convince them to perform. Wai Jai admitted that the exciting story attracted him. This collaboration felt very intimate, since he and Wa Jai have worked from television to now he was very excited. Wa Jai said, "All the memories came back, the story is really very exciting. Also the characters are different from last time." Ah Sa joked that in her previous life she probably saved the galaxy, how could she be lucky enough to work with Wai Jai. Before work even started his mesmerizing eyes already electrocuted her.
The cast answered questions from reporters in the audience. The production budget would be HK$ 350 million. Chong Man Keung pointed out that set construction, special effects and actors each cost over HK$ 100 million. Would Wai Jai or Wa Jai be paid more? Producer Wong Bun said that only the boss would know. Having to wait 18 years before another chance to work with Wa Jai again, Wai Jai admitted, "Of course I am very happy. Sometimes between actors, only after numerous collaboration would there be great chemistry. However we haven't gotten to our scene yet. I feel that it would be just like before, it would be a lot of fun. I really look forward to this rare chance to work together again." Wa Jai agreed, "When the producer asked me, after I read the script I thought my co-star probably would Leung Chiu Wai. There is no other choice. I really want to make an exciting film for everyone." As for their characters, Chong Man Keung joked, "No opposition, they are both rivals and friends, good and evil." Wai Jai revealed, "Actually this time is the reverse of INFERNAL AFFAIRS, the reverse of the battle between good and evil."
Would they have a scene on the roof like in INFERNAL AFFAIRS? Wai Jai replied, "We are still looking into it. This time we would have more dramatic scenes. We would also have action, but it would be very dramatic." Working together again, did they feel any change? Wai Jai joked, "I normally see colleagues very little, but I really admire Wa Jai. He is very focused. Because I have always watched Wa Jai's movies, I feel he has a passion and seriousness. He would make it the best. Actually since we started working together on the television series THE EMISSARY, this has never changed about him." Wa Jai was a little caught off guard. "Did you heard that? Actually Wai Jai and I are pretty much the same way, we have very little real contact with colleagues. I would pay attention to everyone's work. I instead want to learn to water ski with Wai Jai. We will set a time after the movie is done." Wai Jai agreed to be his instructor right away.
As for the lead actress, Ah Sa would have romantic scenes with Wai Jai. She was all smiles as she said, "I am rich!" When the boss asked her to make this film, she really thought that she had to pay back her salary. As for how daring her intimate scene with Wai Jai would be, she joked, "The story requires it, it's not my fault, I didn't add it in!" Wai Jai chimed in, "We haven't shot it yet, how would we know how far it would go." Wai Jai earlier returned from completing the superhero film SHANG CHI AND THE LEGEND OF THE TEN RINGS, then he flew to Shanghai and Beijing for other film promotions. Without any rest at all, he jumped into ths production.
Since cinemas returned on the Lunar 7th, the Wa Jai starred SHOCK WAVE 2 (CHAK DAN JUEN GA 2) opened with HK$ 1.17 million to become the opening day and the single day box office champion. Wa Jai said, "I hope that it would get better and better. When this return to cinema, I wish that the pandemic would drop to single digit and be under control. This is also good news for the film industry. I hope that everyone would properly protect themselves, so you can go to the movies." Yesterday he unlike other actors wore a surgical mask. He said that he was used to wearing this type of mask.
Yam Tat Wa said that ONCE UPON A TIME IN HONG KONG would be an anti-corruption subject, it would warn everyone to have their feet firmly on the ground for everything. Working with Leung Chiu Wai again since their series POLICE CADET 2, he said that it felt pretty fun. Each actor would have a lot of interaction with others. In the film they would try to fool each other, so it definitely would be very exciting. Alex Fong Chung Shun joked that when he saw the cast he immediately took the role. He would have more scenes with Wai Jai and would start work next month.
Carlos Chan Ka Lok and Catherine Chau Ka Yee would take part in ONCE UPON A TIME IN HONG KONG. Ka Lok said that before the Lunar New Year he already worked for a day, but he still have not had a scene with Leung Chiu Wai yet. He said, "The director said that he would help me adjust first, so I can get into shape." Ka Lok said that he would have more scenes with Wai Jai. Before they have never met before, during the worship ceremony when he saw him for the first time his heart was already pounding. He did not dare to take any photo. He said, "Because we were worshipping on the roof, I saw Wai Jai and Wa Jai chatting. The scene looked like a INFERNAL AFFAIRS reunion 20 years later. I really wanted to capture the moment but I didn't dare." Ka Lok said that the director already asked him not to be scared during the shoot, because as soon as he got scared he would lose. Would the performance be very stressful? Ka Lok said, "It's a type of anticipating, because I grew up watching Wai Jai's movies."
Chau Ka Yee said that she would not join the cast until March and would have many scenes with Wa Jai. She said, "Just from seeing him from afar my heart is already racing. I hope that I would be calmer during the performance." Ka Yee said that in the film she would also have action scenes that would be shot inside a vehicle. When asked if it would be a romantic action scene, she joked, "It really would be an action scene, with certain level of danger. Of course having everything would be the best, I wouldn't choose to shoot that, haha."
Ken Hung Cheuk Lap was very honored to work with Best Actors Leung Chiu Wai and Lau Tak Wa. He laughed and said that when he got the news at home he screamed and got all flushed. In addition it would be the first time he saw Leung Chiu Wai in person, so he felt both nervous and stressed. Speaking of old flame Kathy Yuen (Tong Yee) and Maverick Mak Chau Sing's marriage and impending parenthood, Hung Cheuk Lap wished them both well. He joked that he was afraid the phone ring tone would scare the fetus, so he only sent at text to congratulate Tong Yee. Did he know that Tong Yee and Mak Chau Sing were dating? Hung Cheuk Lap only said that after their break up he and Tong Yee remained friends, but due to work he would not be able to attend their wedding. As for his own love life, Hung Cheuk Lap said that currently he would have to focus on film. After completing ONCE UPON A TIME IN HONG KONG he would work on another new film.
Taking part in ONCE UPON A TIME IN HONG KONG would be Philip Keung Ho Man (Hak Jai) and Chin Ka Lok. Hak Jai was very happy that his first job in the Year of the Ox would be with Lau Tak Wa and Leung Chiu Wai. In addition he would have scenes with them and would require different interpretation methods. Would you have any pressure from facing two Best Actors? Hak Jai joked that just attending the press conference he already had pressure. He hoped to be able to stand between Wa Jai and Wai Jai for a photo, because this type of star power would be a very rare opportunity to run into. Due to the story being kept confidential, Hak Jai only revealed that he played a Malaysian Chinese. However he would not need to speak Malay. He would also have action scenes.
Speaking of the return of cinema, Hak Jai's film SHOCK WAVE 2 (CHAK DAN JUEN GA 2) so far has led in the box office. He was happy that the film performed well. He said, "I wish in the Year of the Ox every business and every industry would improve, a full bloom, everyone would have a job and no one would need to wear a mask again."
Also responsible for the action design, Chin Ka Lok revealed that he would play a cop in the film and have scenes with Wai Jai. Speaking of his friend Eric Tsang Chi Wai returning to TVB as an executive, Ka Lok admitted that his heart was still with film so he might not necessarily return home with Chi Wai. He said, "Leave that with Chi Wai, let him go back and have meetings first. I am in no hurry." Ka Lok said that earlier he and Chi Wai had dinner. Because they have not seen each other in such a long time, they did not talk about work. If in the future he would ask for his help, he would defintely return.