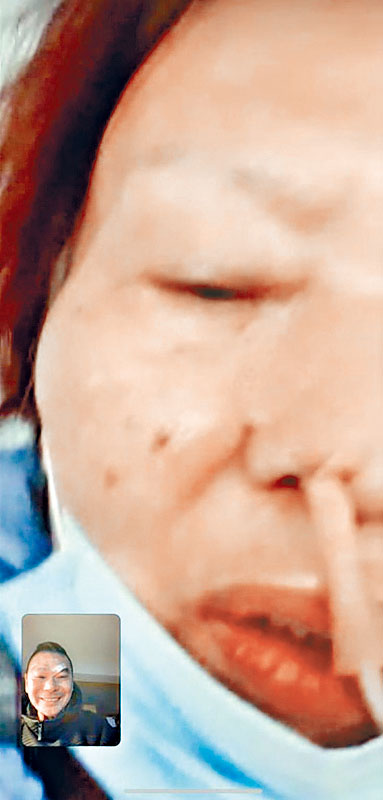 courtesy of singtao.com
83 year old Yu Mo Lin is still recovering at the Kowloon Hospital. Recently she has learned to find entertainment, watching movies on her mobile phone and video chatting with friends for two hours.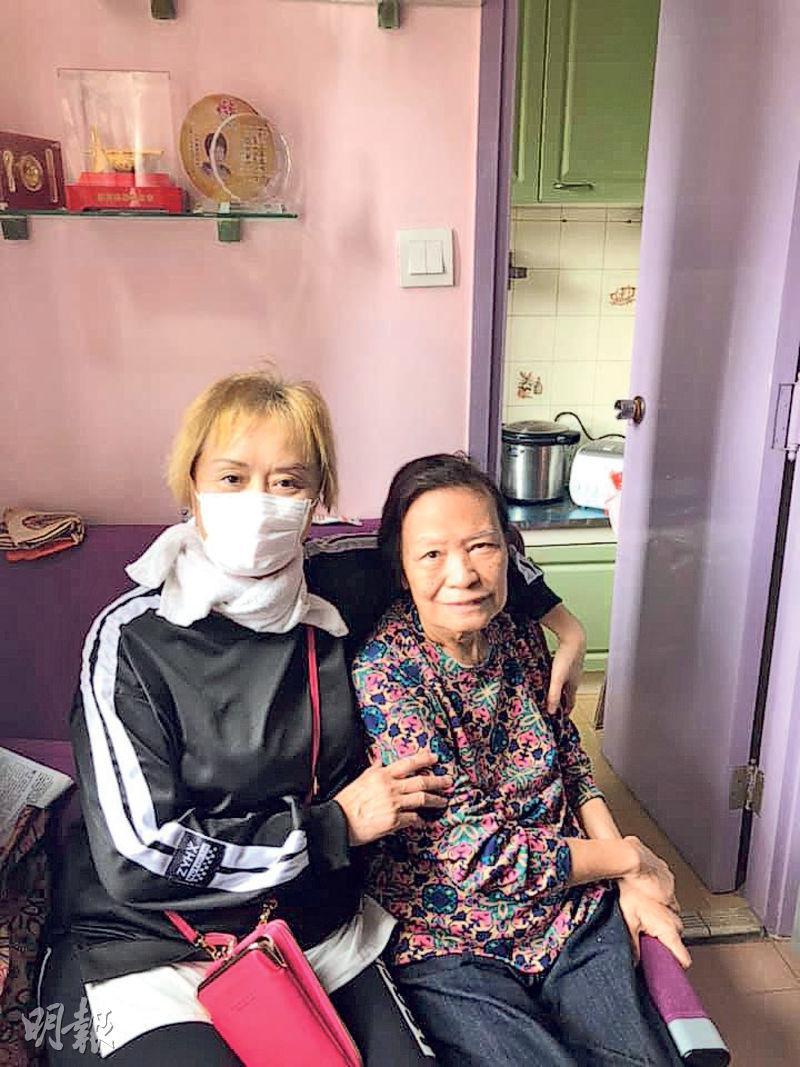 Meg Lam two days ago video chatted with Yu Mo Lin. She was in a good mood and did not cry, saying whether happy or not she still has to live
William Tang was on video chat with Yu Mo Lin a month ago, at the time she was upset and cried.
courtesy of mingpao.com
The 83 year old Yu Mo Lin at the end of last year due to pulmonary fibrosis was treated at the Queen Elizabeth Hospital ICU. Fortunately her condition has been slowly improving as she has already been transferred from the ICU to a regular room. Around Christmas she has been transferred to the Kowloon Hospital. Yu Mo currently is still recovering at the hospital, unable to eat on her own and required intubation for food. Yu Mo often had video chats with her friends like William Tang Tat Chi, who said, "From at first when Yu Mo being unable to speak to being able to speak, I have been on video chats with her. At first when she couldn't speak she was very heartbroken and upset. She was crying. I comforted her and told her not to cry, not to be upset. She of course wanted to leave the hospital sooner. Her condition has already improved, but she has to be able to eat in order to be released sooner. Righ now she can only have limited activities, but her spirit have been OK. She speaks slowly but pretty clearly." Yu Mo also complained to her friend Meg Lam Kin Ming. Yu Mo cried that she has been in the hospital for several months, which has been very dull and since she has been unable to eat she wanted to die. Big Sister Ming comforted her and told her to be strong, so she would be able to be released sooner for the Lunar New Year.