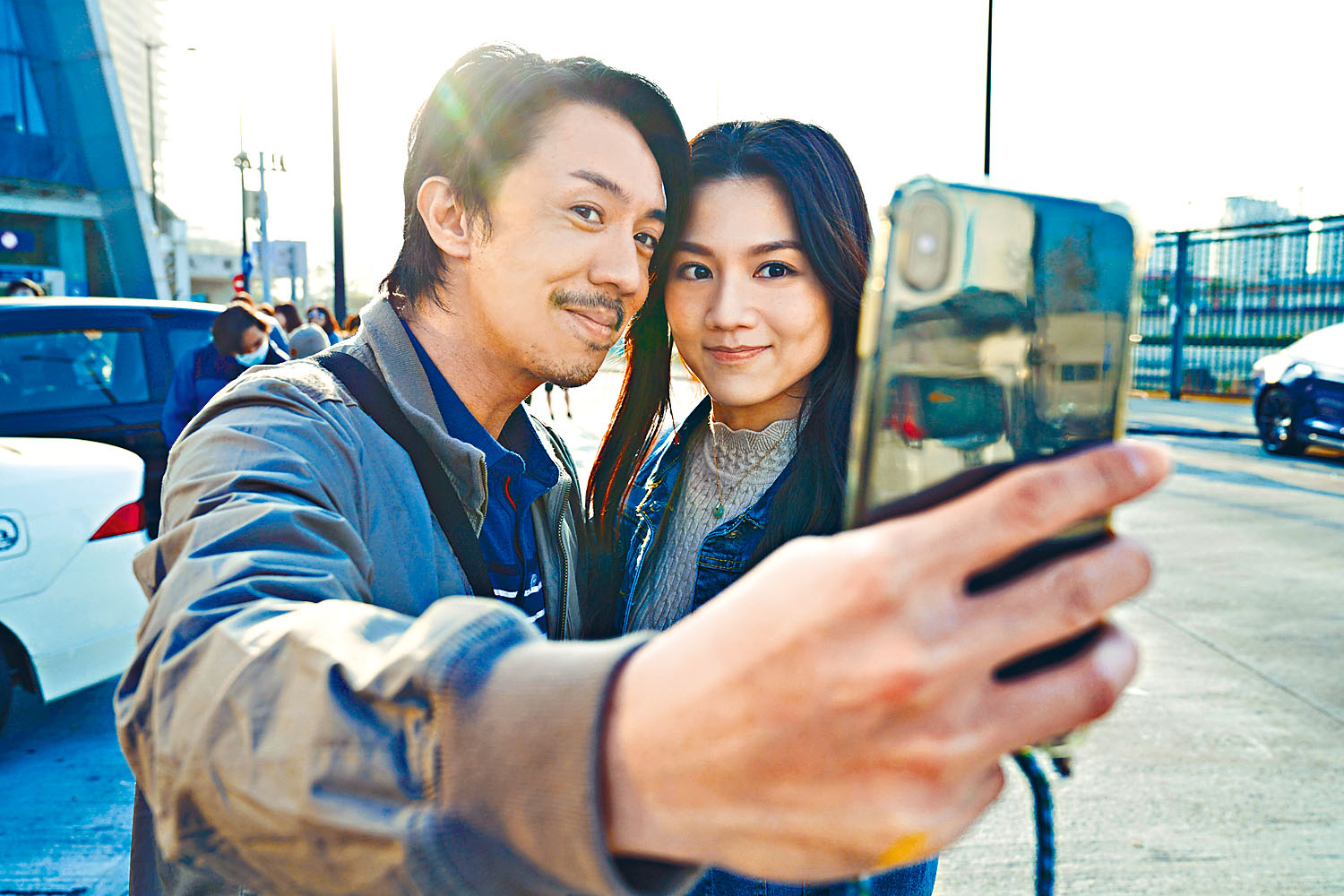 Louis Cheung and Chrissie Chau take a happy selfie after the production wrap
courtesy of singtao.com
Louis Cheung Kai Chung and Chrissie Chau Sau Na earlier worked on the 55th Golden Horse Film Project Promotion selection MADALENA (MA DAT LIN NA) in Macau. Due to the Macau government's requirement for anyone arriving from overseas, including Hong Kong, to be in isolation for 21 days, and near month long production time, they have been in Macau for almost a month and a half.
The film earlier officially wrapped up production. Cheung Kai Chung said that this was a very, very pleasant and unforgettable experience. He had a lot of fun from working with the Macau team. He said, "For the production, just the quarantine alone took 21 days. Everyone worked very hard on this movie, I hope that it will be released as soon as possible so everyone would be able to see this film." Sister Na said that this script was more stressful than her previous characters, as she was constantly in a unhappy state. When she learned that the production ended she could not help but scream as loud as she could.