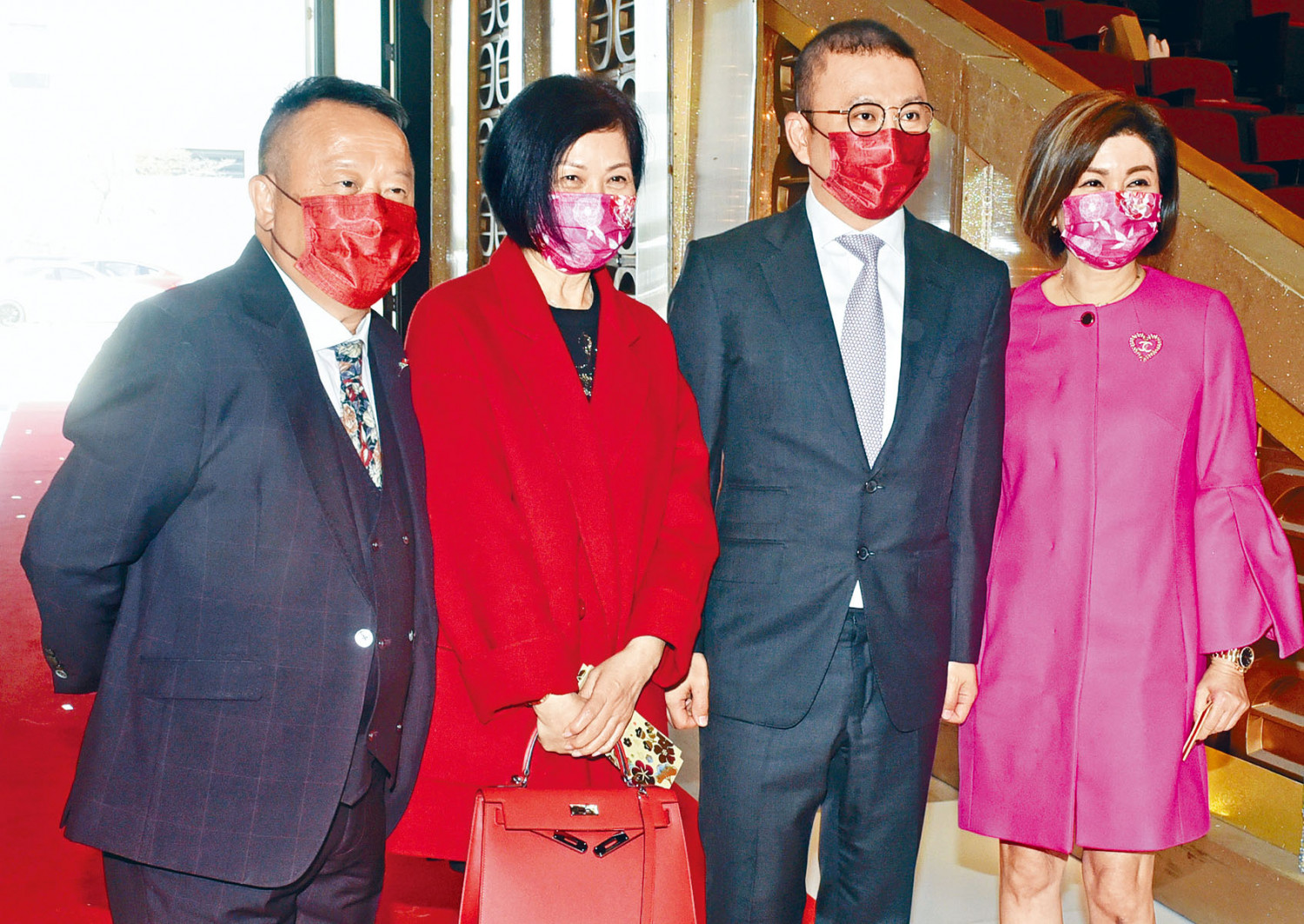 TVB chief Hui To (second right) hands the reins of its variety programs to Eric Tsang (left)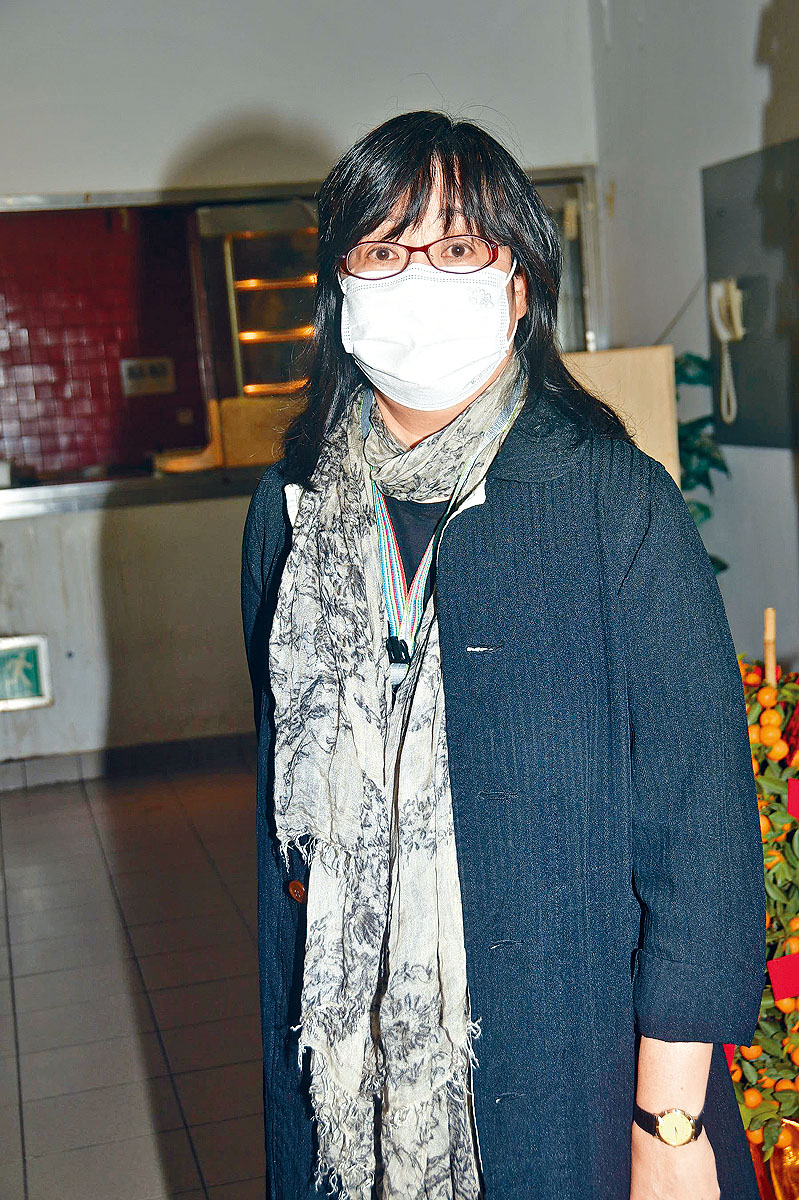 Yu Wing Shan says that she put her heart and soul into developing new media and neglected variety program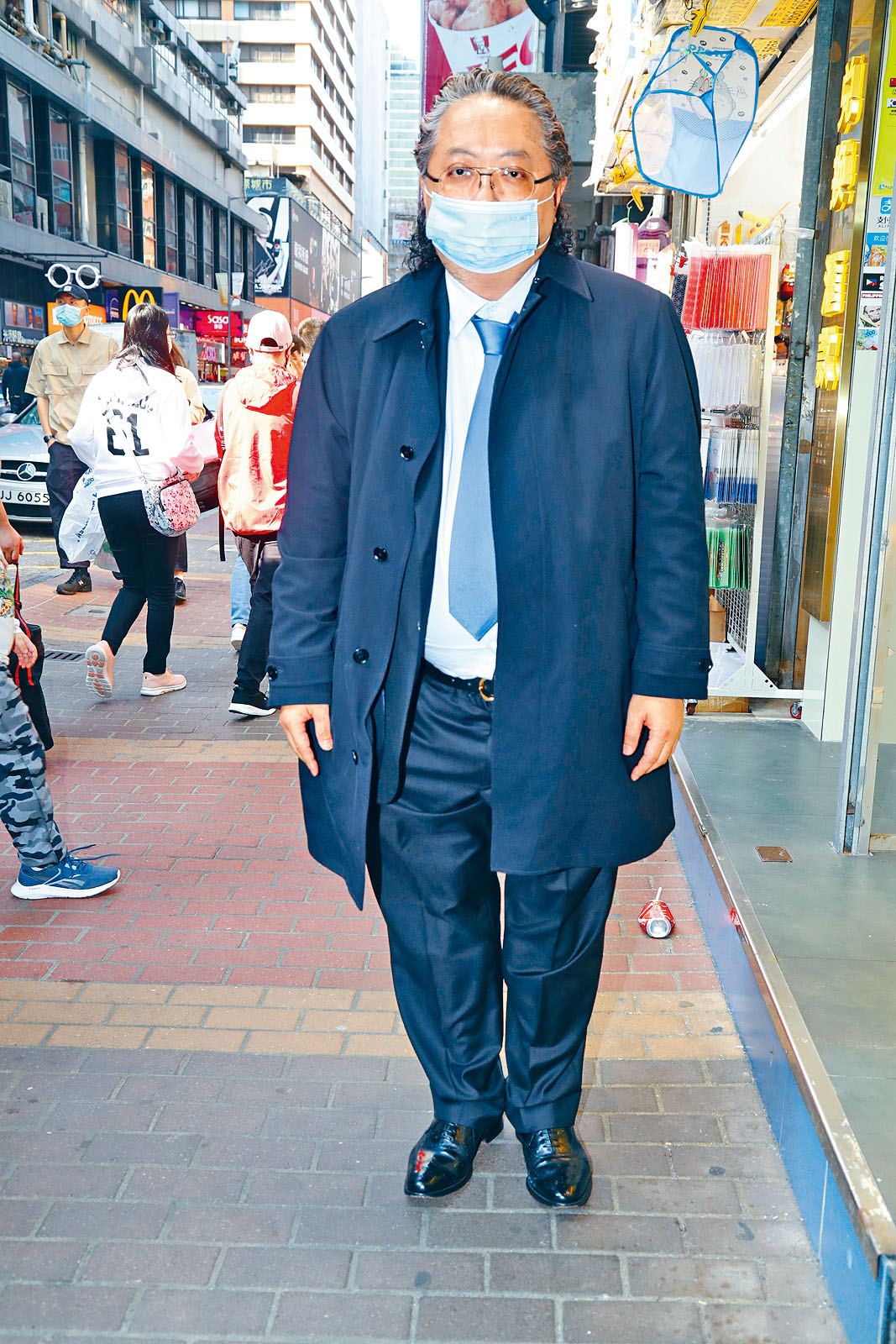 Herman Ho yesterday attended a Lunar New Year dinner with colleagues
courtesy of singtao.com
Alan Tam and Eric Tsang went hiking yesterday
Hana Kuk thanks her benefactor Herman Ho but does not reveal her future direction
courtesy of on.cc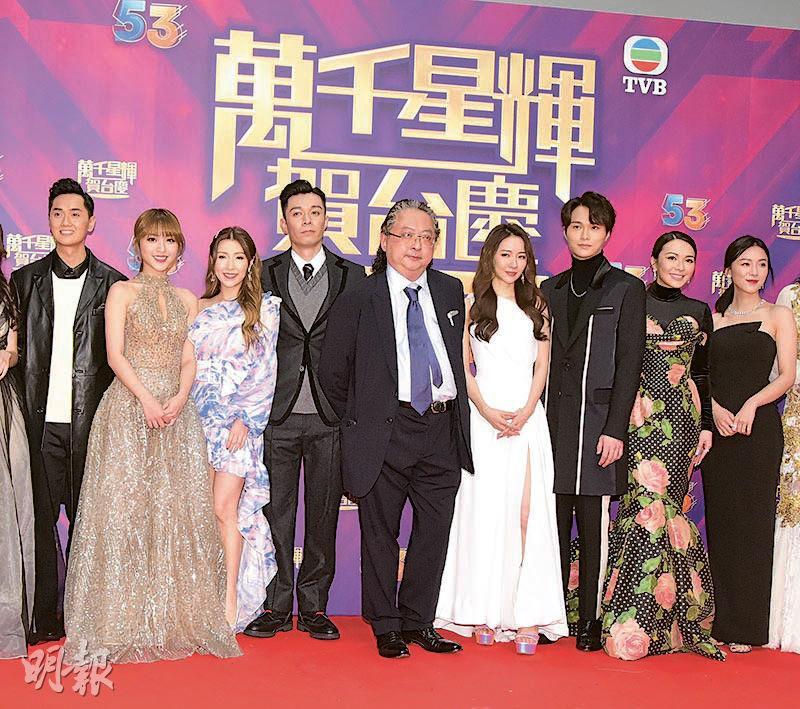 Herman Ho at the TVB Anniversary with Fred Cheng, Bella Law, Kayee Tam, Pakho Chau, Hana Kuk, Hubert Wu, JW and Venus Wong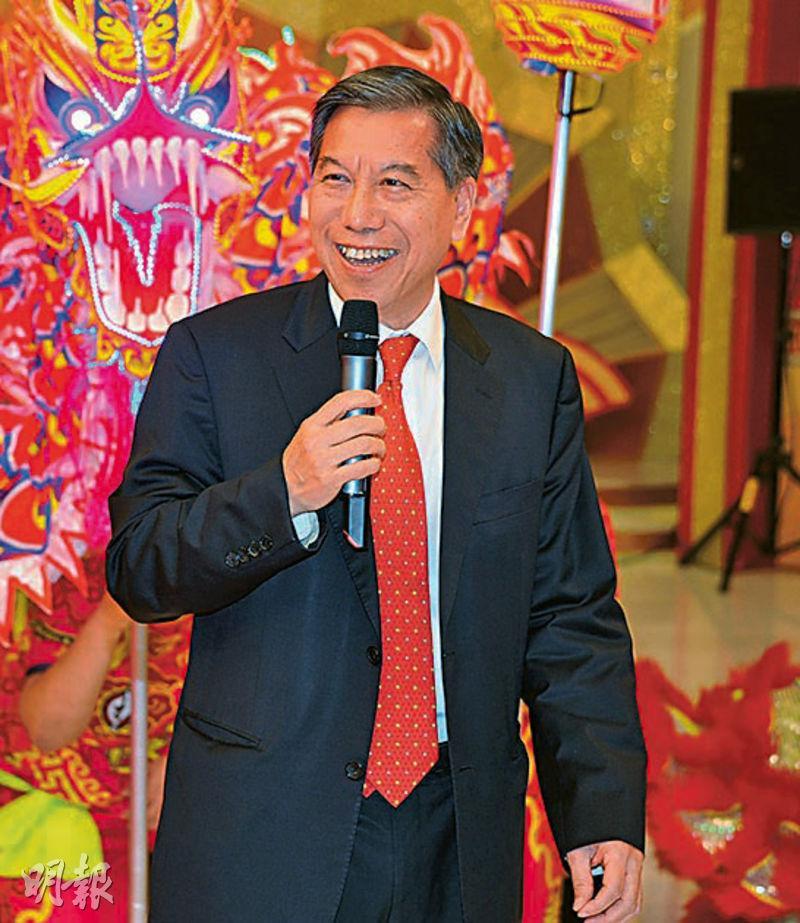 Lee Bo On issued an internal notice to announce that Yu Wing Shan will help him with business development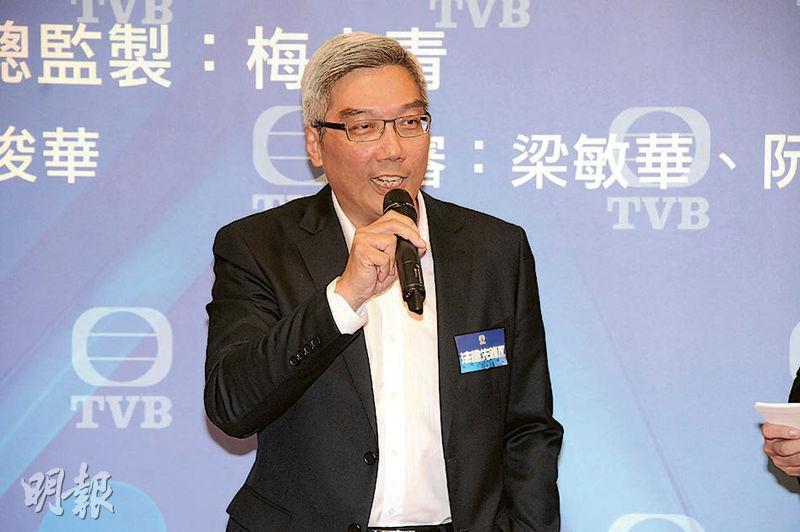 To Chi Hak becomes assistant general manager (drama production and program)
courtesy of mingpao.com
Stepping into the new year, TVB not only elevated its program quality, headed toward development with even more variety, but also made a lot of changes in executive personnel. The board of directors chair Hui To earlier announced the addition of Eric Tsang Chi Wai as the assistant general manager. Yesterday the group's CEO Lee Bo On also announced in an internal announce that Yu Wing Shan who headed the variety department would become assistant general manager (business development), fully assisting him in promoting business development and no longer be responsible for variety programs. The transfer would be officially on March 1st; as for the Voice Entertainment's CEO Herman Ho Jit To (Yu Wing Shan's husband), he would leave his post on February 28th to develop his personal music career. Effective immediately, the company's music business would be under assistant general manager Tsang Chi Wai -- who would have full control of variety, music production and programs. Also To Chi Hak would be the assistant general manager (drama production and program). Tsang Chi Wai after taking over music production would attempt to break through past limits and restrictions, return Hong Kong music to normal and bring back past glory of music.
This time TVB made executive changes in hopes of coordinating with future long term business development, including strong promotion of a variety of streaming media, electronic commerce platforms, and taking advantage of the Great Bay area and the international new media market development opportunities. With Tsang Chi Wai, the company hoped that with his endless creativity he would be able to elevate the quality of variety, music production and programs, attract even more viewers to watch and stimulate the rating. thus he would fully take over variety and music business development. Problems like years of stalemate with other record companies' singers unable to appear on the station due to song royalty issues, and the TVB Jade Solid Gold Awards being accused of lacking recognition in recent years, TVB hoped to break through past tension. Reportedly Tsang Chi Wai has already contacted each major record company anew and continue to promote music without border and restrictions hand in hand.
Tsang Chi Wai was asked about Ho Jit To's departure to develop his personal music career and TVB music production and programs would go to him. Tsang Chi Wai sad that he just received the company's notice and wished that Ho Jit To would have better development for himself outside. Taking over on the run this time, he was looking for suitable personnel to create music programs with more variety and hoped that music could break through the past limits and restrictions and return Hong Kong music to normal. As for Yu Wing Shan's transfer, Tsang Chi Wai also wished her success and joy in her new post.
In addition, about his younger son Mark Tsang Kwok Yau's divorce, Tsang Chi Wai pointed out that he would never interfere in his son and his former daughter in law's relationship. Although they have broken up, he still wished that they each would find their own happiness.
Also, soon after the notice was issued at 2PM reporters found Yu Wing Shan outside the TVB canteen. She also sat down for an interview. When asked whether her husband Herman Ho Jit To would leave the Voice Entertainment, Yu Wing Shan said that he would work on his own company. He considered this decision for two to three months. With Chi Wai's return to TVB everyone made some changes, speculation was certain? Yu Wing Shan responded, "That's not that. Actually after Herman joined TVB, he worked on almost 400 series songs. In addition he also had to take care of many music administrative work. Actually he was very tired. He felt that if time permitted it would be the best for him to come out and work on a label. Because he still had a lot that he wanted to do in music, he might as well start a label." Speaking of her transfer away from the variety department, Yu Wing Shan said, "I feel that in the past few years I spent a lot of energy on new media, like big big show, big big channel, more or less I neglected my own job, how non drama could develop a little better. I couldn't take care of that as well, the colleagues who followed me had a tough time too. they were helping me with a lot of new media related matter. Now Chi Wai has returned he could spend more energy on traditional media. I am very glad to see him leading the entire variety department into serious development. I can spend time to help Lee Bo On on developing new business. Actually in the past few years I have also been working on new business, starting from zero with big big shop and big big channel. Actually TVB has to go forward. I believe Chi Wai can bring the variety department to the very forefront. I can retreat and help Lee Bo On explore new possibilities. That way TVB would be a little more complete."
Did she feel like she has been stripped of power? Yu Wing Shan answered, "I wouldn't think in this direction, because for the past few years I have felt that I have been very tired. I should probably say, power doesn't mean anything. With power comes responsibility, for the past few years my workload has been huge. Now with the best people returning, they can lend a helping hand. For the company it is also a good thing. I always feel that I don't want any so-called power, because behind it is enormous responsibility. In the past few years I alone carried a lot of stuff. Now I don't have to, so I feel lighter."
Could it due to the internet condemnation that the earlier variety program kept repeating? She explained, "I feel that the past pandemic made many aspect of variety (programs) less than viable, even shooting programs on the streets would not be enough. In turn we put a lot of effort into anything that could be done in studio we have already done. This year actually would be the time to catch up." She said that she did not know whether Chi Wai would bring back Liza Wang Ming Chuen and Carol Cheng Yui Ling's all new game shows in the future, or would have even new and good ideas. Chi Wai would decide whether they would keep going. Would the online criticism over her variety programs of the past few years make her feel that she did not do her job? Yu Wing Shan denied that. "I feel I have already done all that I could, I can't say that the past TVB variety wasn't done well. In particular in the past few years many new artists came out. For example we did LIFE ON THE COVID MAP during the pandemic, actually from the social movement two years ago to the pandemic last year, a lot that could be done for variety were gone. We couldn't fly, even if we went out we couldn't shoot. We still had to carry 18 to 20 points in rating, but actually the rating has always been high."