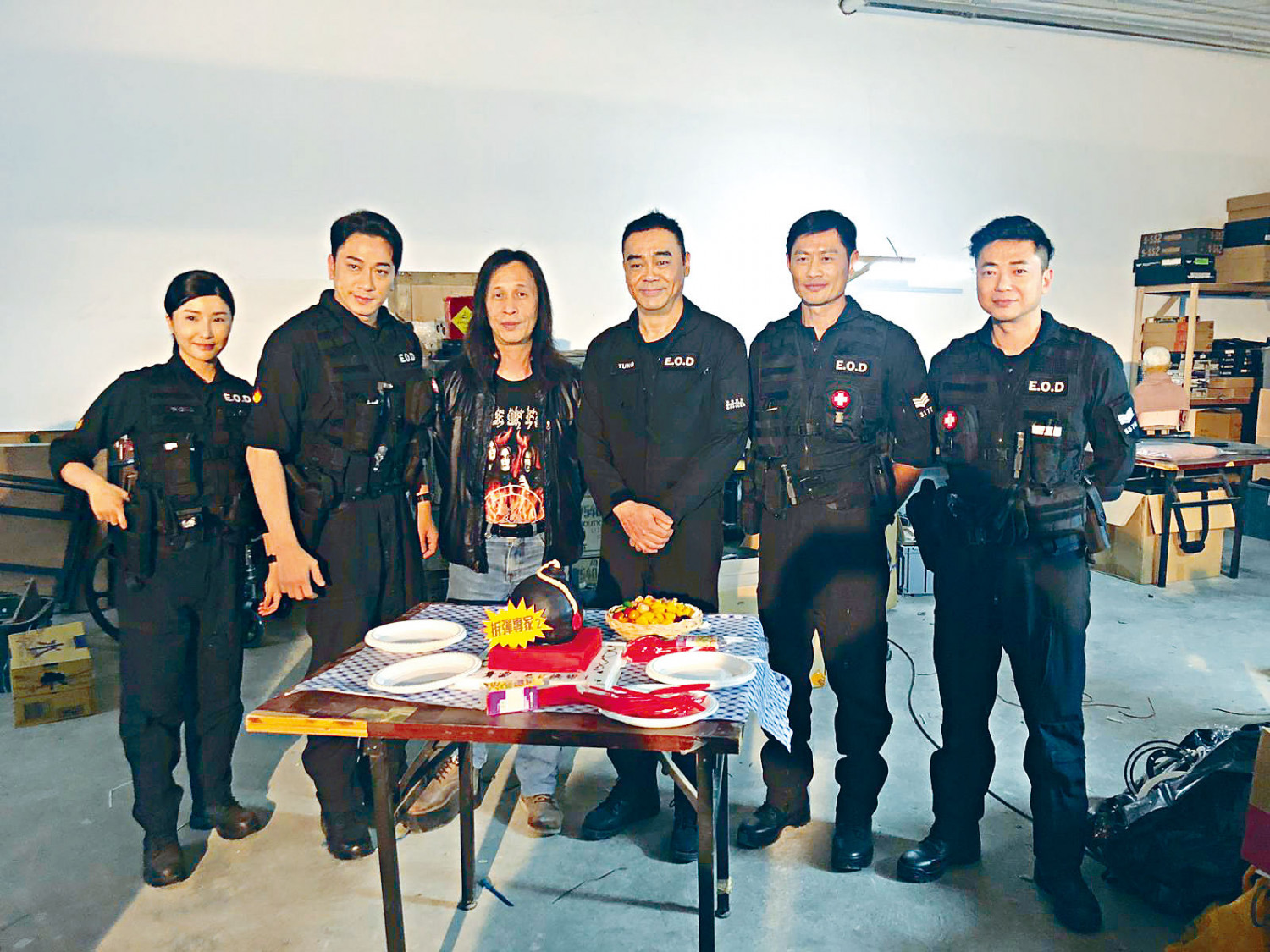 The Hong Kong market is very important to the SHOCK WAVE 2 team
courtesy of singtao.com
courtesy of on.cc
The Sean Lau Ching Wan and Andy Lau Tak Wa starred SHOCK WAVE 2 (CHAK DAN JUEN GA 2) will arrive soon. Ching Wan yesterday turned 57, earlier while working on SHOCK WAVE 2 it was his birthday too. The "bomb disposal unit members", director Herman Yau Lai To and the crew surprised Ching Wan with a birthday celebration on the set. The crew even thoughtfully ordered a bomb shaped cake, and Ching Wan was all smiles.
This was not the first birthday the always professional Ching Wan spent on the set. He said, "In our business, we often spent a lot of birthdays on the set. I always tell people, don't tell people it's my birthday. However this time is more blatant! The most memorable time was shooting on location at a funeral parlor on my birthday." Ching Wan was happy that the team celebrates his birthday with him. "It wasn't jus the first time I worked with them, it was the first day of work. The entire team disposed the bomb together, which felt just like in the story. So I was very happy." Would his wife Amy Kwok Oi Ming celebrate with him later? Ching Wan sweetly said, "She won't let me get away with that, I believe she definitely would have a birthday cake. (Why didn't your wife surprise you on the set?) She wouldn't come to the set. She knows that coming to the set isn't a great idea, because everyone is working. She very rarely visits me on the set because she knows how I am."
Ching Wan even stated that he would not ask his wife for a gift. "Anything I really need I probably have already. Anything I don't have isn't anything necessary. It's very wasteful if she bought it and it just sat there." Did Ching Wan like getting birthday gifts? He explained, "It's not that I don't like to, but no one needs to spend the money. We can just happily have a meal together. Actually buying gift is very hard, when you get a birthday gift from someone you have to think about what to give them on their birthdays. It's quite a task. " As for birthday wish, Ching Wan admitted that he wished for everything to go smoothly and for everyone to live happily. "I believe that the world in which just one person is happy wouldn't be a happy one, so I wish happiness and good days for everyone."