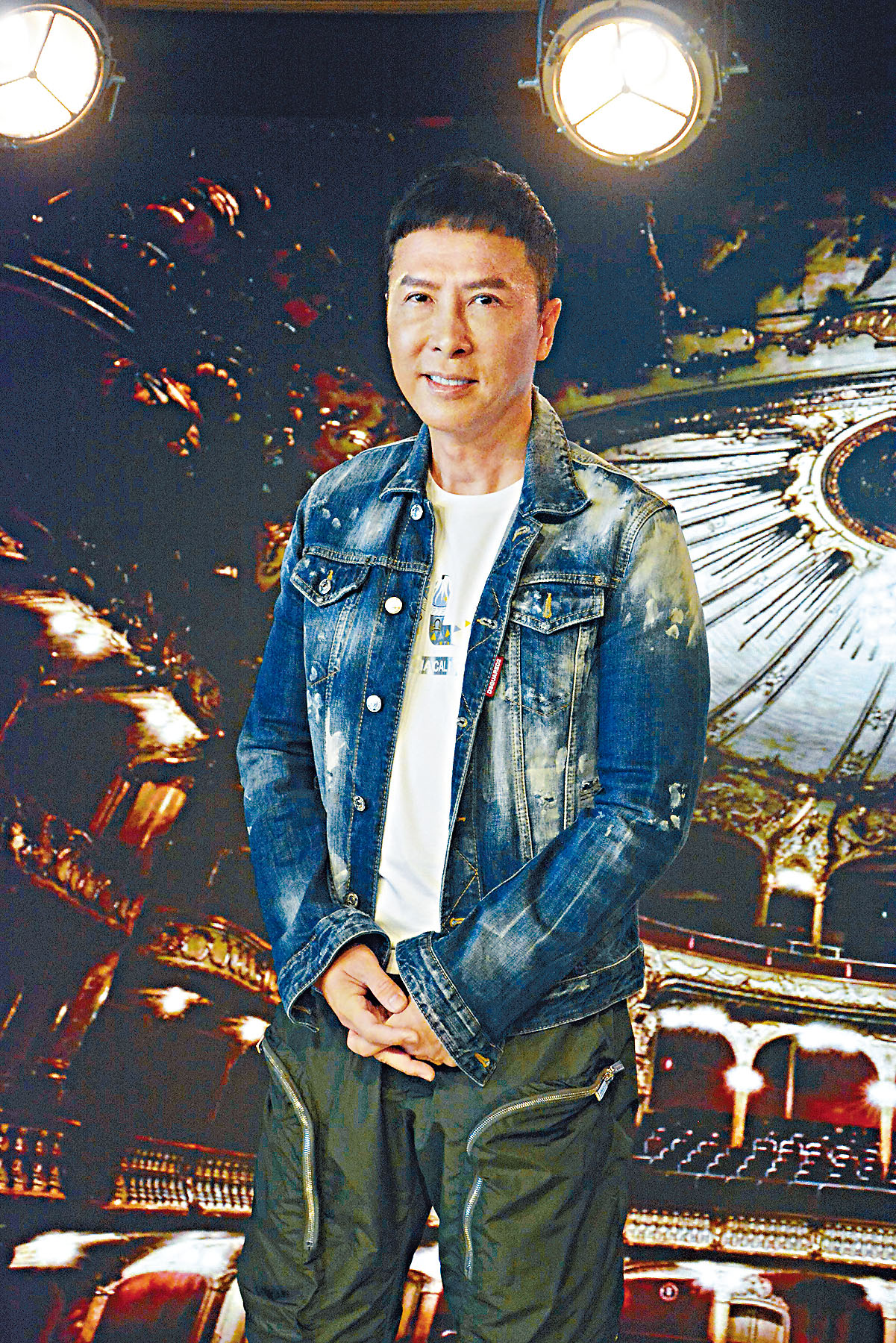 courtesy of singtao.com
courtesy of on.cc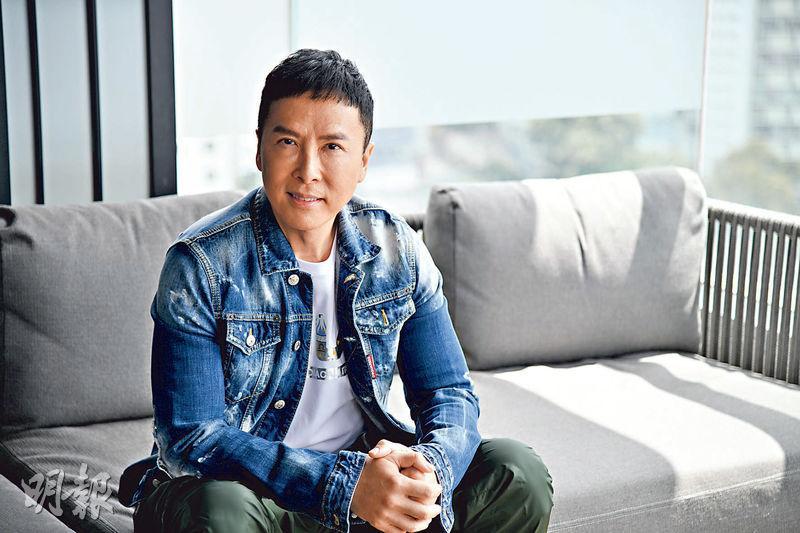 Donnie Yen laments that the passing of Benny Chan was a great loss for the film industry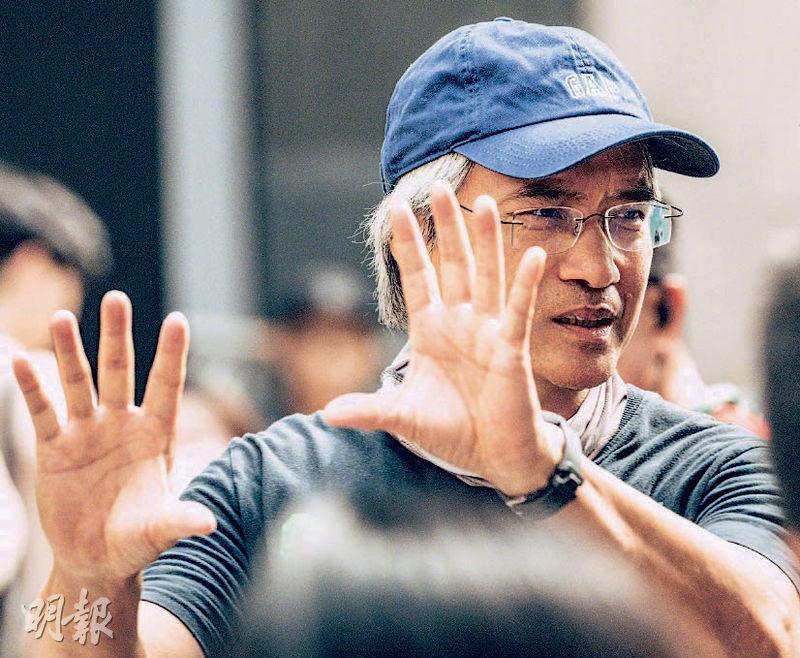 Director Benny Chan in 2019 confirmed that he had terminal cancer, passed away in August last year at age 58. RAGING FIRE was his final film.
Donnie Yen says that Nicholas Tse definitely was in the honor roll for his performance in the film
courtesy of mingpao.com
Donnie Yen Chi Tan and late director Benny Chan Muk Sing's film RAGING FIRE (NO FOR) opened first in the Mainland and the response has been decent. As Benny's final film, Chi Tan remembered the most the director's friendly smile. He said, "We actually knew each other for over 20 years. As early as THE KUNG FU MASTER (HUNG HEI GUOON) and FIST OF FURY (JING MO MOON) we already knew each other. This time RAGING FIRE was our first film together, unfortunately it was also the last one." Chi Tan also remembered his fight scene with Nicholas Tse Ting Fung. He praised Ting Fung's fighting as rivaling Wu Jing's. He too has established the "Donnie Yen Stuntman Association" and been recruiting martial art talent around the world.
Yen Chi Tan said that when Benny conceived the film story, originally it was a police film in Mexico. Unfortunately due to the budget it was scrapped. Benny could not hide his disappointment and Chi Tan comforted him, saying that with the director's style he could make a movie with Hong Kong as the stage. Thus Benny started to create the story anew and came up with today's RAGING FIRE. Chi Tan said that during the film's post production, he and Benny communicated many times about editing, but one day he received the bad news one day. He said, "Benny one day called me and said he was 'done for'. I was shocked, because he never knew that he had cancer. Only during the shoot he revealed that he would get tired, but he didn't have time to be examined. When it happened the cancer cells have already spread." Chi Tan praised his late friend for being positive despite facing the end of life. He also introduced therapists to help him.
As for memorable scenes in the film, Chi Tan felt that the duel in the finale with Ting Fung was the most difficult. He said, "The Peking Road gun fight in the middle of the film is already very shocking, pushing the emotions higher for the finale is very hard." Chi Tan said that he and Benny working together was like the classics BULLET IN THE and SPL (SAT POR LONG). He moved the classic fight in SPL with Wu Jing into the finale. He said, "I wanted to turn Ting Fung into Wu Jing and remade the SPL concept. Benny's mouth was wide open when he heard. Ting Fung had the same reaction." Chi Tan explained to Ting Fung that he wanted to spar like he did with Wu Jing. If the result was worse than Wu Jing's then it made sense, because he was the WOLF WARRIOR. However if the performance was close or even better than Wu Jing's, Ting Fung would be in the next level. At the time Ting Fung gave his opinions as well, saying that Wu Jing at the time used one blade. He would use two. After shooting 1/3 of the duel, Chi Tan praised Ting Fung's performance for exceeding his demand, absolutely more than passing and even got an excellent score.
Action actors in the film industry have become few and far between. Was Ting Fung qualified to take over as an action actor? Chi Tan had high opinions of Ting Fung, but felt that for now no one needed to give him too much pressure. Since working together on DRAGON TIGER GATE, he saw how much Ting Fung has improved and how mature he has become. To avoid any generation gap between action actors, Chi Tan established a company long ago to continue to discover new comers and pass on Chinese martial arts. He also has been recruiting around the world for the "Donnie Yen Stuntman Association". Has Chi Tan passed on his skills to his children? He said, "When my son was little I forced him to practice kung fu, but he didn't like it. My daughter is very talented musically, as soon as she is on the stage she naturally has a presence." Although Chi Tan would not object to her children getting into the business in the future, they must finish their education first. At the same time he would explain the difficulties of making movies, so his children would choose on their own as adults.