The Donnie Yen and Nicholas Tse starred, Benny Chan's final film RAGING FIRE will open tomorrow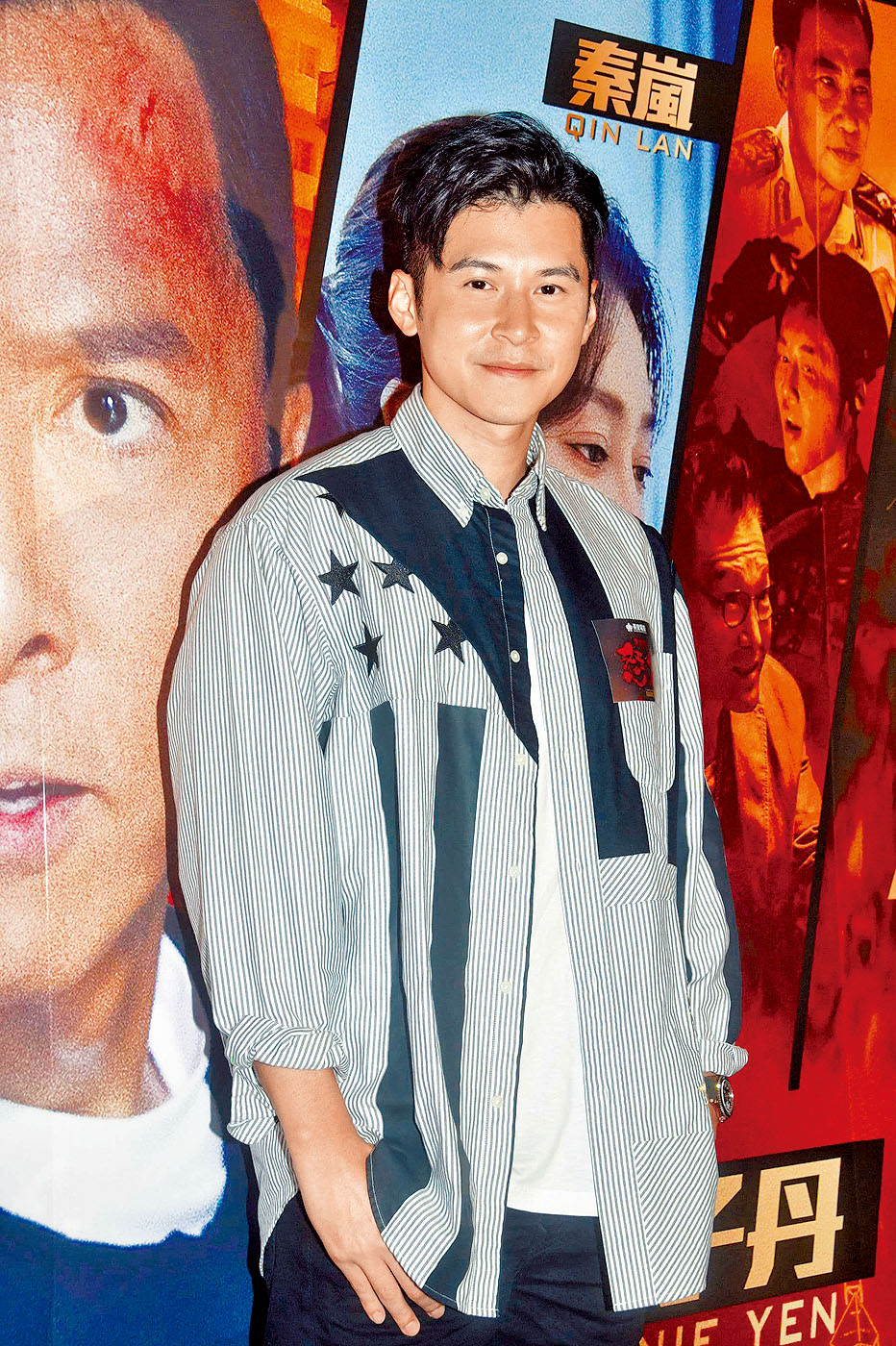 Carlos Chan feels fortunate that Benny Chan asks him to guest star for a day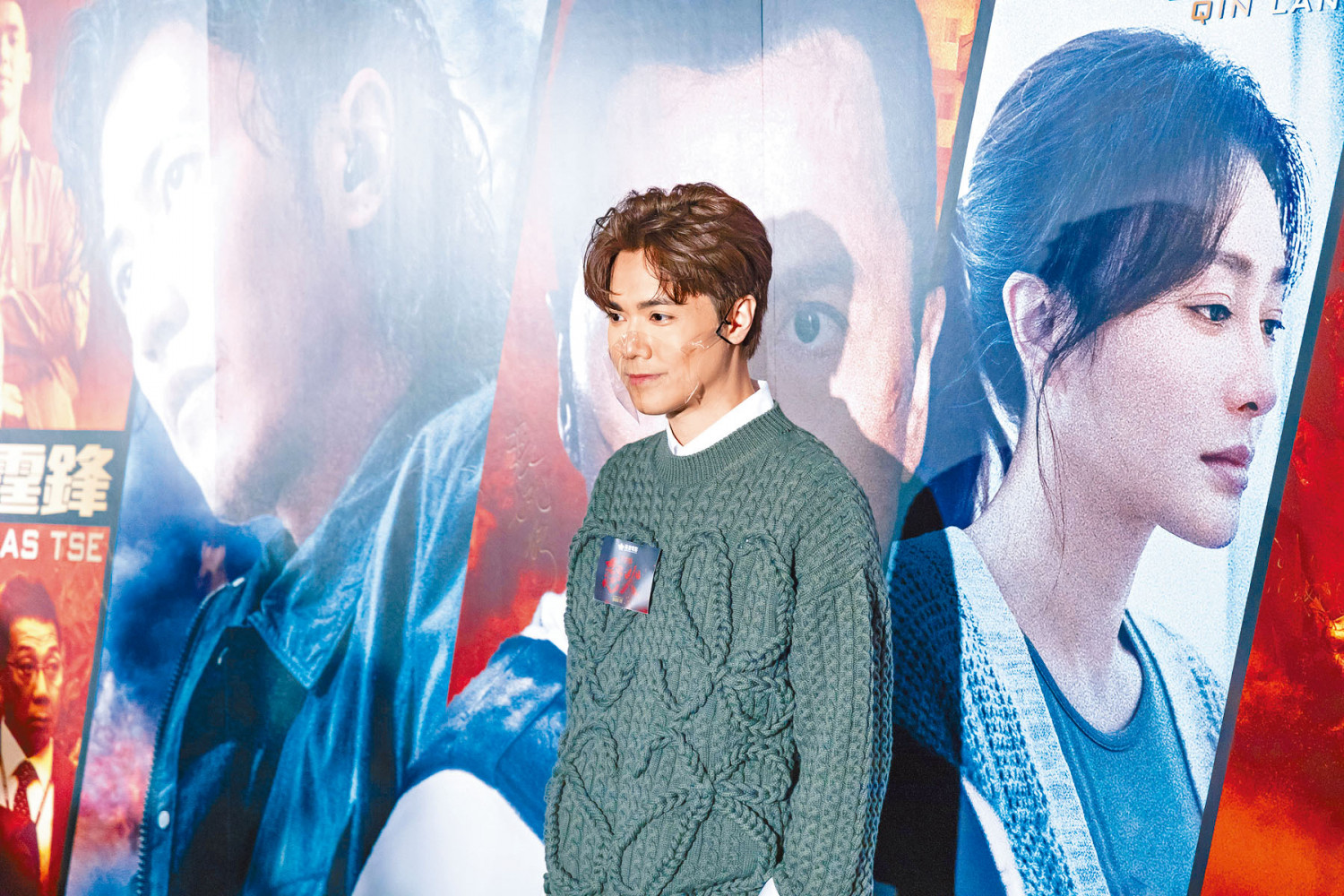 Hins Cheung hopes to be able to live with his parents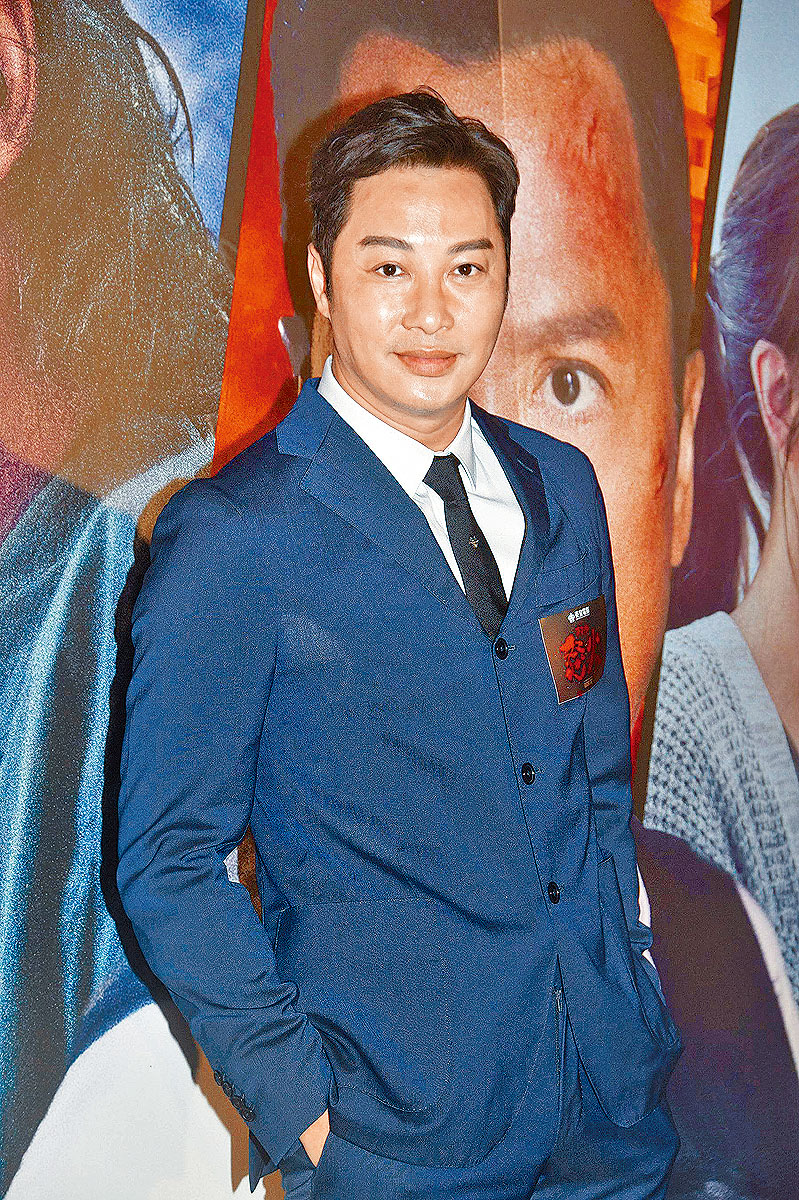 Patrick Tam hopes to make a commercial in the Mainland soon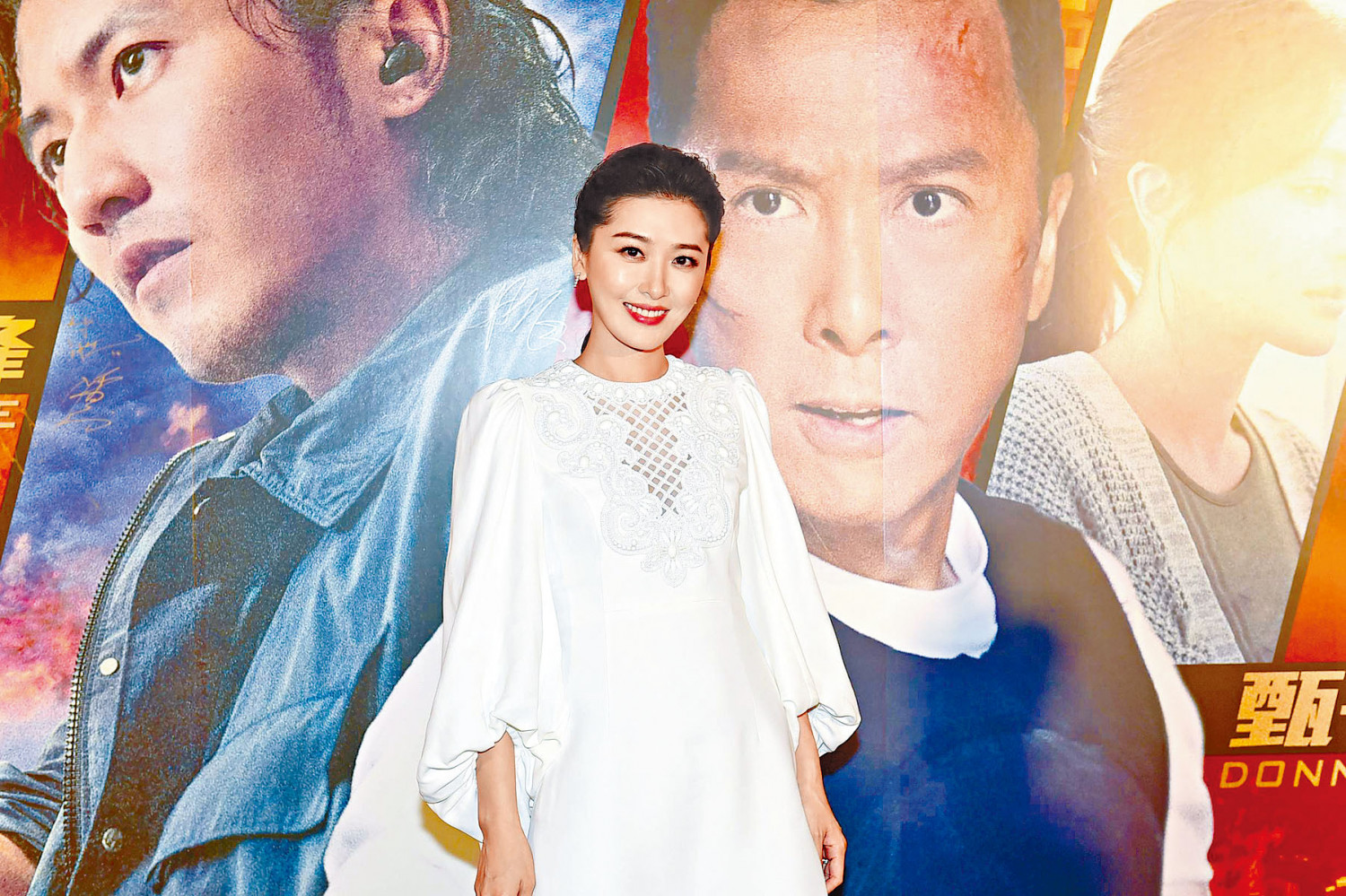 Niki Chow only sleeps for six hours a day in order to take care of her baby
courtesy of on.cc
Albert Yeung laments the loss of a film industry treasure in the passing of Benny Chan
Poon Yiu Ming, Alan Mak, Daneil Lam, Albert Yeung, Mabel Cheung, Sam Lee, and Chin Kar Lok share their memories of Benny Chan
Nicholas Tse and Donnie Yen are unable to attend the Hong Kong premiere but still send videos to greet the audience
Angus Yeung, Deep Ng, Ben Yuen, Patrick Tam, Carlos Chan, Cheung Man Kit and Tony Wu
Catherine Chau
Tsang Lok Tung
Gladys Li
Elly
Vincy Chan
Angus Yeung, Deep Ng
Nicholas Tse calls RAGINIG FIRE the film he is the most satisfied with in recent years
Nicholas Tse's parents Patrick Tse and Deborah Li
Henry Mak and Nicholas Tse promote the film in Shenzhen
Hins Cheung would gladly accept challenges, even action films would be no problem
Carlos Chan recalls Benny Chan giving him a chance in his first film CONNECTED
Patrick Tam jokes that Donnie Yen is an explosive subordinate and out of his control
courtesy of on.cc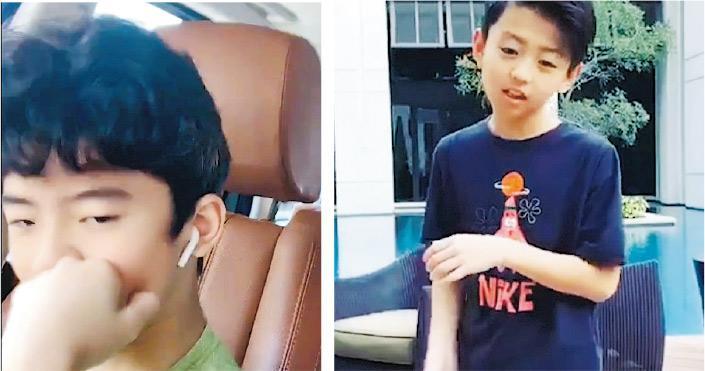 Patrick Tse has not seen grandsons Lucas and Quintus in a long time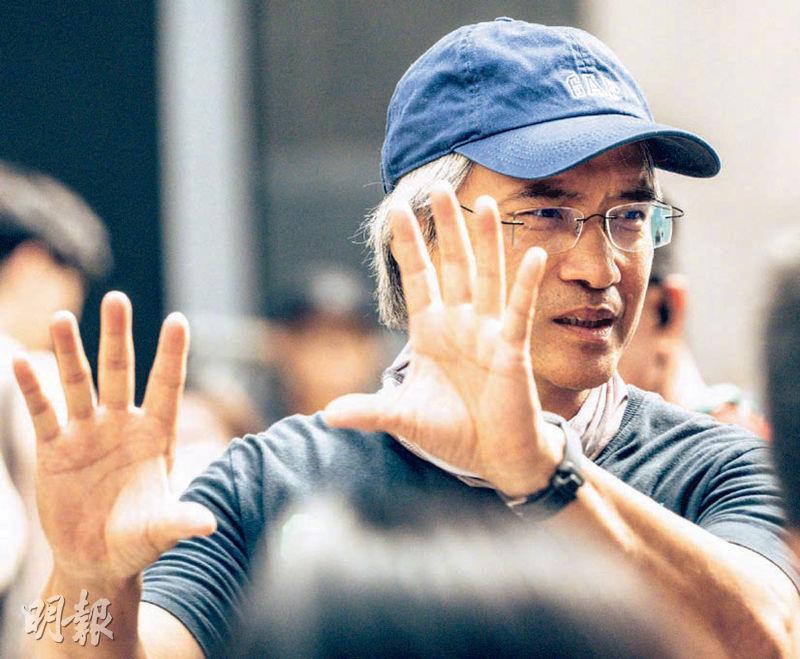 Benny Chan passed away in August last year at age 58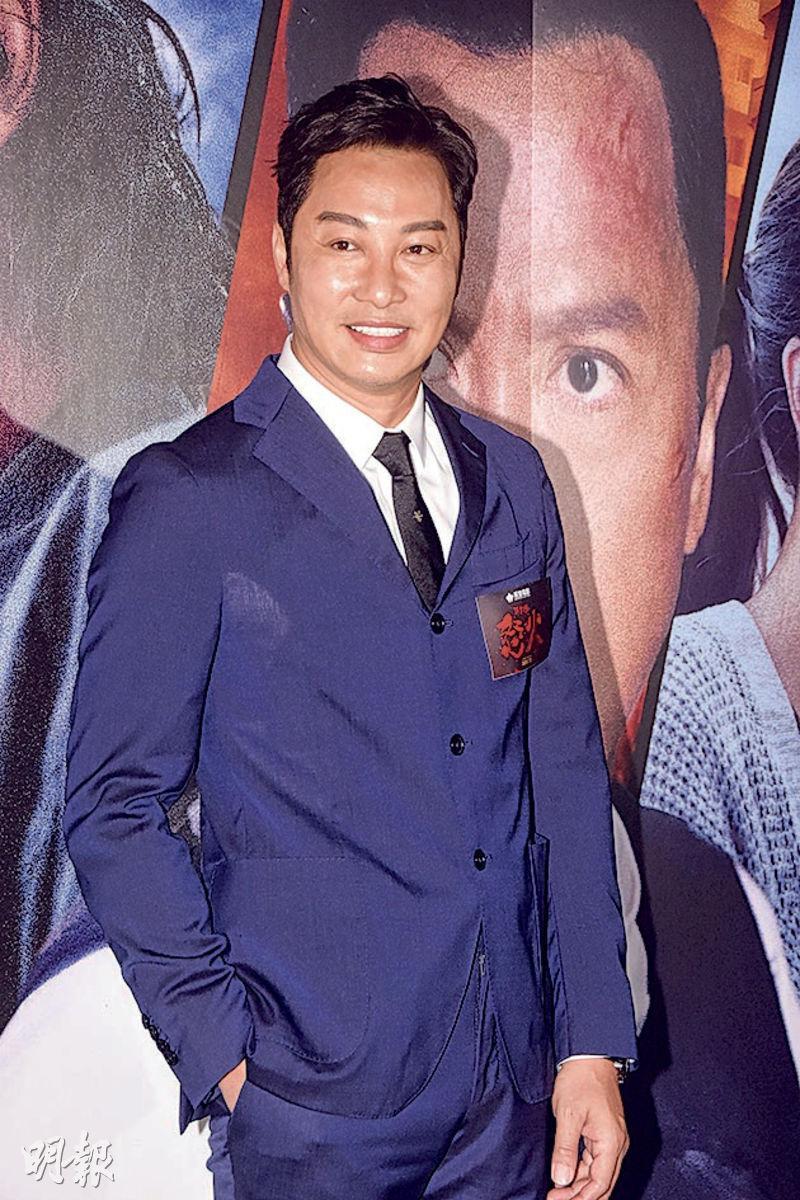 Patrick Tse tells Donnie Yen "I love you" in the bathroom in the film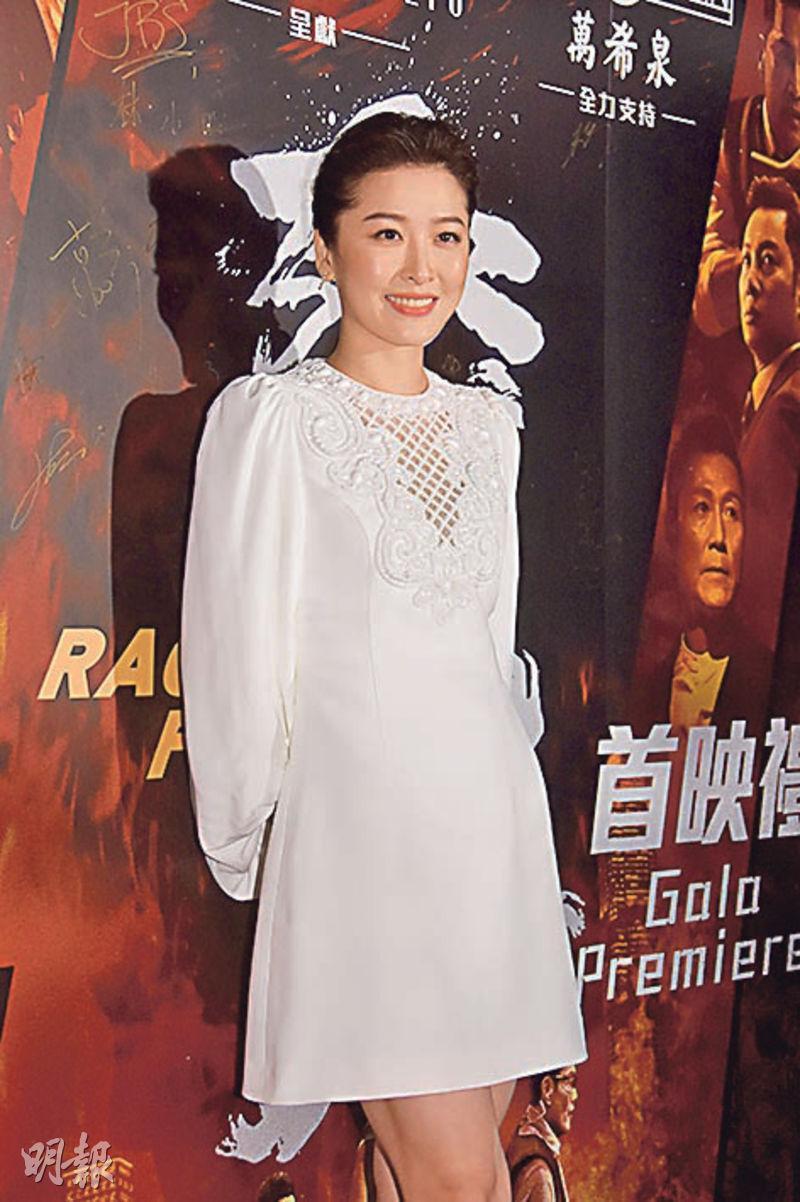 courtesy of mingpao.com
Director Benny Chan Muk Sing's final film RAGING FIRE (NO FOR) two nights ago held its Hong Kong premiere. One of the investors Albert Yeung Sau Sing and actors Carlos Chan Ka Lok, Patrick Tam Yiu Man, Ken Low Wai Kwong, Deep Ng Ho Hong, Tony Wu Tsz Tung and others attended. Guests included Hins Cheung King Hin, Niki Chow Lai Kei, Chin Kar Lok, Daneil Lam Siu Ming, Mabel Cheung Yuen Ting and Vincy Chan (Wing Yi). Film company investors and filmmakers saluted the late director Chan Muk Sing and shared their memories from working with Chan Muk Sing. They praised Chan Muk Sing as the gentleman director, passionate about film and professional he was the grand master of Hong Kong action film!
At the premiere, Emperor Group chief Albert Yeung Sau Sing said that he knew Chan Muk Sing for over 30 years and worked together for over 20 years. Chan Muk Sing was a famous Mr. Nice Guy and gentleman director in the circle. He has never seen him yell at people or throw a tantrum. "He left us, which conceivably is a big loss for the audience around the world as well as for the film industry!" Yeung Sau Sing continued, when RAGING FIRE was released in the Mainland it ran into the Henan flood and Mainland pandemic rebound soon after. At the time he was very worried, luckily the film was on its 18th days in release and remained as the box office and the admission rate champion. The film quality was proven to be very high, which was also a credit to Director Chan's skills.
Universe Film investor Daneil Lam Siu Ming said that he knew Chan Muk Sing for over 20 years. As everyone knew he was the Mr. Nice Guy in the business. Each film he made he would put in all of his effort and do all of his homework, he would never disappoint the audience. The Film Directors' Guild president Mabel Cheung Yuen Ting said that although she has never worked with Chan Muk Sing, he was under the banner of Willie Chan Chi Keung's management company. At the time Chan Muk Sing was already very polite, humble and respectful. When Chan Muk Sing retired, he was a little depressed. Even when Chan Muk Sing's career was at its peak, each time he would make time to have dinner with his elder. At the table he would be very thoughtful and sincere. He really cared about others. Cheung Yuen Ting said that the Film Directors' Guild also presented a honorary award to Director Chan for the outstanding director and the rare and invaluable person he was. "Whether in Heaven or the mortal world, he truly deserved it!"
Director Alan Mak Siu Fai started in the business in 1991. In 1993 he started to be Chan Muk Sing's assistant director on A MOMENT OF ROMANCE II (TIN YEUK YAU CHING II), THE BIG BULLET (NO FOR GAI TAU) and GEN-X COPS. Mak Siu Fai remembered the most when they worked on BIG BULLET, he wanted to take a day off to take his father for a birthday dinner. However the day before Chan Muk Sing's wife called and said their daughter feel. Chan Muk Sing still insisted on finishing that day's shoot before going to see her. In the end Mak Siu Fai did not dare to take the day off. "This was his passion for film. He was also the grand master of Hong Kong action film!"
Starred in Director Chan's GEN-X COPS (DUT GAING SUN YUN LUI), Sam Lee Chan Sam said that it was his first action film. He knew nothing at all. He, Tse Ting Fung, Daniel Wu (Ng Yin Cho) were mischievous and only wanted to have fun. Chan Muk Sing still gave them space to play together, but for a roof jumping scenes, they were still pushing back and forth. Lee Chan Sam almost fell and injured his head. "He never had temper, but that time he yelled the heck out of us and made us understand that we had to concentrate while working on an action film. Because behind every stunt was danger. We hope to continue his spirit and make even more good movies!"
Fellow action director Chin Kar Lok said that each time after watching Chan Muk Sing's films he would feel that he would have to work even harder. Kar Lok said that he knew him for 41 years. In 1980 RTV era he was a young stuntman and Chan Muk Sing was a production assistant. Back then he was already very nice and had no temper. "At the time I thought he had no temper because production assistant would always get yelled at, but after he became a director he still had no temper. Thank you for making so many good action films. Thank you, Chan Muk Sing!"
Playing Yen Chi Tan's superior, Patrick Tam Yiu Man had a scene in which he said to Chi Tan, "I love you". "I haven't said tht to a man in a very long time, but I didn't get goose bumps. I pretended I was saying it to my son!" Ah Tam's first collaboration with Chan Muk Sing was also his last. He recalled that when they shot the final scenes the director looked somewhat different. At the time the director was wearing sunglasses, and he thought the director got a tn. He even praised this idol director's smile was very infectious, and he would always remember it.
Carlos Chan Ka Lok turned down RAGING FIRE due to a scheduling conflict, later director Chan Muk Sing still asked him to guest star for one day as Yen Chi Tan's superior. "Although it was somewhat regrettable, I was still grateful for being able to participate in this film. I consider it a great memory." Speaking of buying a Ho Tin Man mansion with his family last year, in the end the deal fell through he was refunded the entire cost of over 50 million. Ka Lok said that he was not great in investing and handed it for his family to handle. For now he had no plan to buy another home, his goal was to live in the same district as his family so they would be able to take care of each other.
Tse Ting Fung's film RAGING FIRE (NO FOR) two nights ago held its premiere. Although Ting Fung was not in Hong Kong to attend, his parents Patrick Tse Yin and Deborah Li attended. Lai Goo made the entrance with Sei Gor. Sei Gor on the background board kept looking for a good spot for his autograph. Finally he chose to sign behind the words "Tse Ting Fung". However because the stage was one step higher, Lai Goo was afraid that Sei Gor would miss a step when turning around. She attentively took care of him and reminded him. During photo opportunities Sei Gor even removed his mask and they gave thumbs up under Ting Fung's image. Sei Gor said that she asked Lai Goo to support their son together. Would she tell Ting Fung to be more careful? Lai Goo said, "I did, I did!" Sei Gor said, "He doesn't need to, really, he can do it. He likes this business!" Has he seen his grandsons? Sei Gor joked, "I forgot my grandsons, I have seen them once or twice, I am afraid that when they see me they wouldn't remember me!" Everyone joked that his grandsons would remember such a cool Grandpa. Sei Gor joked, "Grandpa? When we meet on the streets, who is Grandpa!"
Cheung King Hin has not made a movie in four or five years. He also had some acting bug, but all the fighting and killing for him would be too heavy. However if some directors dared to approach him with action films, he would still work hard to prepare. However he still wanted to make happier subjects. Directors who approached him earlier mostly revolved around stuff he shared on IG. He did not want to use that for a gimmick. In addition he was focused on creating music, to avoid performing poorly from a lack of preparation he has turned all offers down.
This year Hin Jai would be in the business for 20 years. He suddenly got sentimental and said that he would put family first and work second. "My parents live in Guangzhou. Due to the pandemic I rarely go back to see them, so I want to fight for more time to." He admitted that in recent years he had friends who passed away and realized that interpersonal relationships were more important. He could never finish making money, and work was necessary, but in recent years he would think about living with his parents. "I have been to Hong Kong for 20 years, meaning that I haven't lived with my parents for 20 years." Hin Jai pointed out that Mommy liked Hong Kong and even praised how delicious Hong Kong seafood is, but Papa was used to life in Guangzhou and had a group of tea buddies. Mommy could only accompany Papa and live in Guangzhou.
Niki Chow Lai Kei rarely made an appearance since giving birth to her son Morris last year. She said that she has been busy with her son, but soon she would return to the Mainland for a television series and make a movie in Hong Kong. She pointed out that when she left for the premiere the baby was crying, but she believed that children would need to cry more to grow up. Would she try for another? Niki said that she would not for now, perhaps a little later she would consider again.