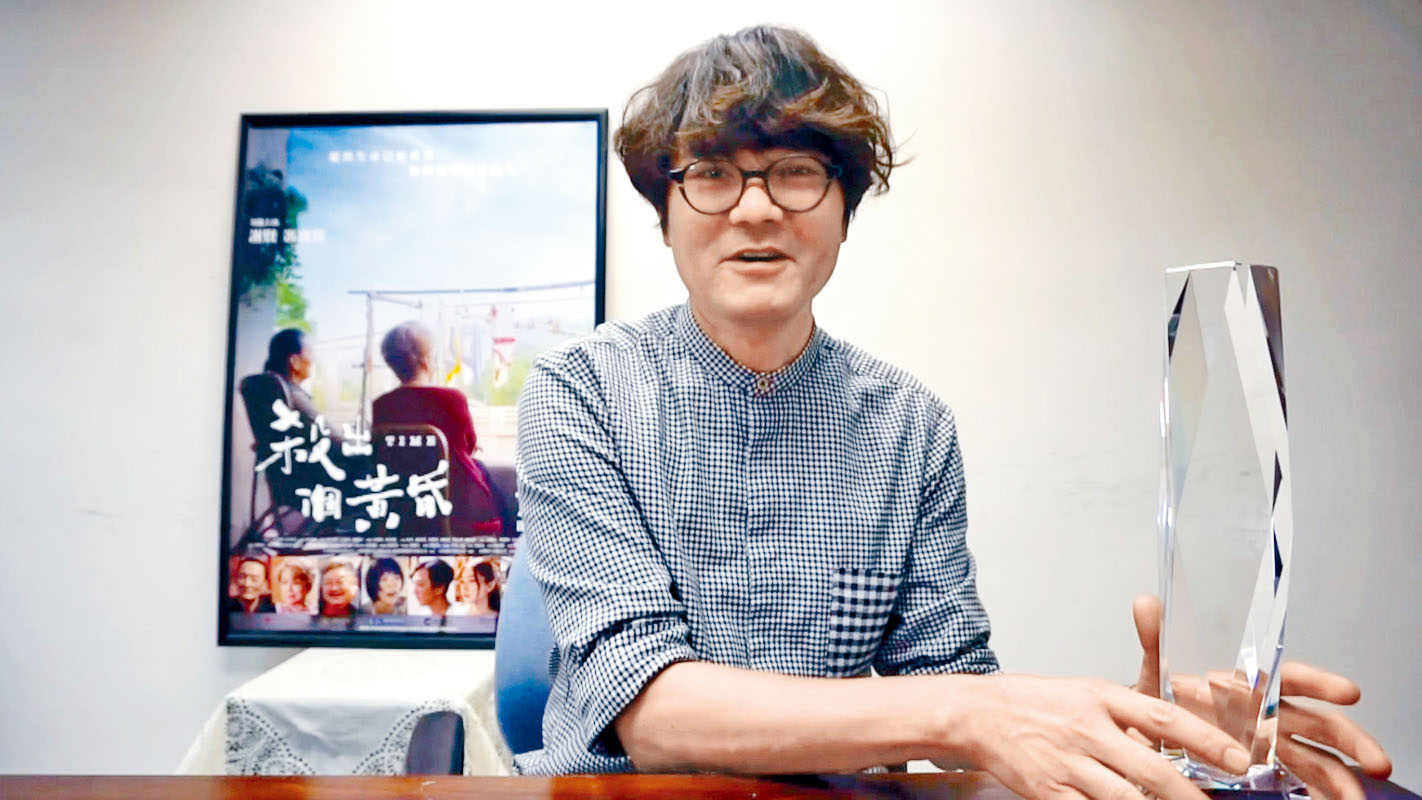 courtesy of singtao.com
courtesy of on.cc
courtesy of mingpao.com
Gordon Lam Ka Tung is working hard in film. Running currently in the U.S., the New York Asian Film Festival presented Ka Tung with the "Star Asia" award. His films HAND-ROLLED CIGARETTE (SAU GUEN YIN), TIME (SAT CHOOK GOR WONG FUN) and LIMBO (JI CHI) would also take part in the event.
This year as many as 15 Hong Kong films would be screened online, at cinemas and outdoors. Among them, the Ka Tung produced and co-written TIME, and starred HAND-ROLLED CIGARETTE and LIMBO were selected. HAND even became the film festival closing film. The film festival would present the "Star Asia" award to Ka Tung for his on and off screen efforts. Director Ann Hui On Wa would received the "Lifetime Achievement Award" and her early films THE STORY OF WOO VIET and BOAT PEOPLE would be screened.
Busy with promoting TIME, Ka Tung due to work would not be able to attend and accept the award in person. However the film festival was rather thoughtful as the award was delivered to Ka Tung's office as a surprise. Ka Tung even shot a video to thank the film festival for its support. "Thank you New York Asian Film Festival for presenting this award to me, directly flying it over to me. Actually I really want to be there, but there is nothing I can do. I am the happiest about the audience would be able to see movies that I performed in and produced. Through the film festival, even more friends outside Hong Kong would be able to see them. I hope in the future to be able to make even more outstanding films to bring to the audience."
Ka Tung at the same time through the video encouraged film workers in the industry. He said, "In the past year due to the pandemic, Hong Kong film somewhat came to a stop. I hope the pandemic would soon pass. We would be able to make even more and even better movies for everyone. I hope in the future to have the opportunity to fly over and thank everyone!"