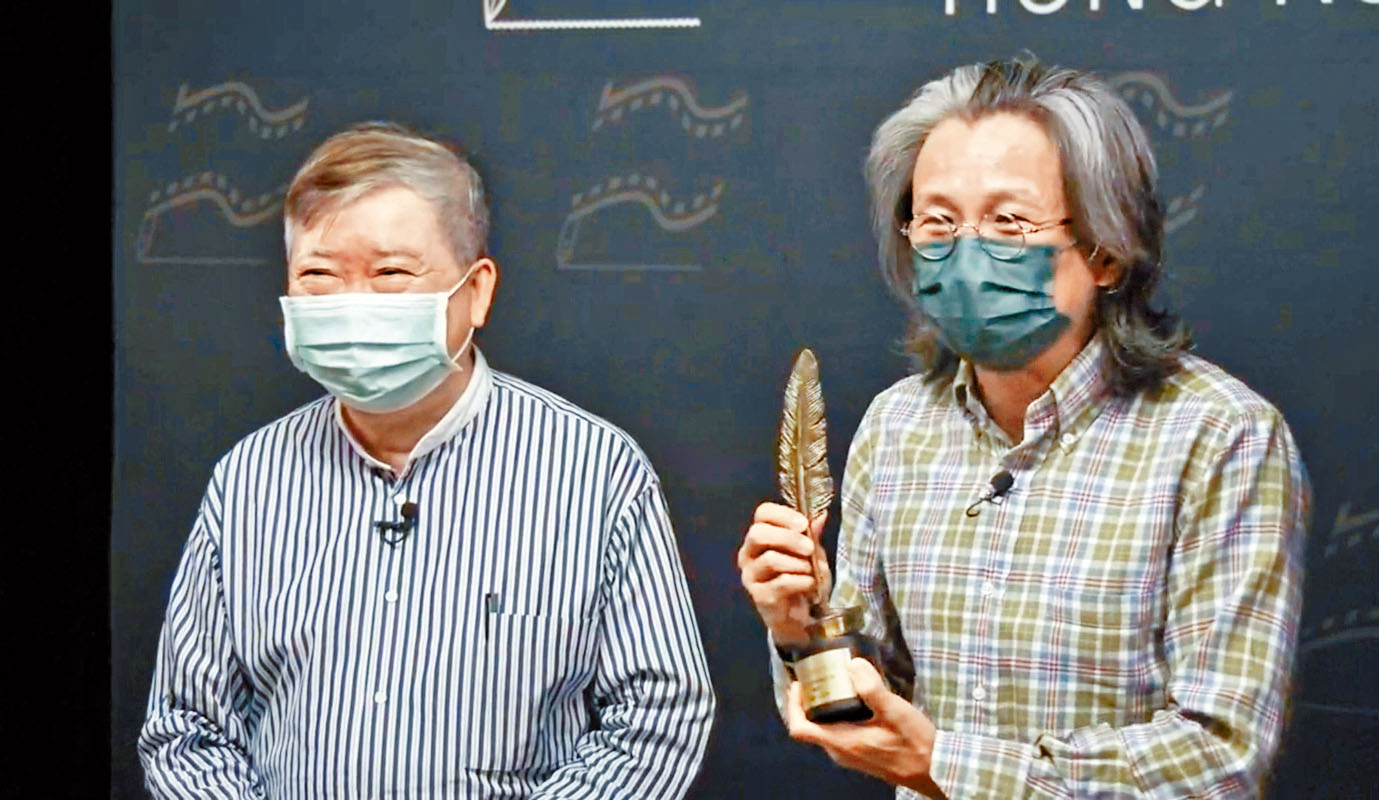 courtesy of singtao.com
The Hong Kong Screenwriters' Guild announced its award winners. Earlier winning the Hong Kong Film Directors Guild Best Actor with ONE SECOND CHAMPION (YUT MIU KUEN WONG), Endy Chow Kwok Yin who played Chow Tin Yan received the "Best Film Character Award". LEAP and ONE SECOND CHAMPION both won "Recommended Screenplay". "Honorary Award" winner was Lau Tin Chi.
The event will open online award presentations and invite the winners for live interviews on facebook. On August 11 2PM (HKT), host Sunny Chan Wing Sun would interview LEAP's director Peter Chan Ho Sun. On August 12 2PM (HKT), host Yan Pak Wing would interview ONE SECOND CHAMPION's Chow Kwok Yin, Ashley Cheung Yin Kei, Lee Ho Tin and Ling Wai Chun. On August 17 2PM, host Manfred Wong (Man Jun) would interview "Honorary Award" winner Lau Tin Chi.
The Peter Chan Ho Sun directed, Zhang Ji written film LEAP received the Hong Kong Screenwriters' Guild's "2020 Recommended Screenplay award". Manfred Wong (Man Jun) was the guest presenter. Chan Ho Sun accepted the award on Zhang Ji's behalf and played the currently in Mainland Zhang Ji's speech. He said that he has worked with Director Chan for almost ten years and thanked him for giving him creative assistance.
Chan Ho Sun revealed that the scene when the Chinese Women's volleyball team lost to the U.S. was objected to. He pointed out that when the production began the U.S. China trade war has not yet begun. The suggestion came from the sports ministry, which felt that it would be the best to shoot the three victories. Why would he shoot the defeat? Chan Ho Sun said, "They weren't filmmakers, they don't know film angle and dramatization. After I slowly explained, finally the sports ministry decided to make it. However throughout the shoot I was scared, because the U.S. Chinese trade war intensified. I was afraid that it wouldn't be approved for release, but it was approved successfully." He also said that many sports fans had opinions bout the matches LEAP chose to shoot. He felt that the Chinese women's volleyball coach Lang Ping after leading the Tokyo Olympics this year would retire. The Chinese team at the Tokyo Olympics lost three matches, in the end it won two matches that were the most entertaining. Speaking of Hong Kong film being deadly quiet, Chan Ho Sun said, "The worst of time, the best of time, Hong Kong is so dead that it can't be any more dead." He felt that now series were even better than film, because they had no time limit and could be made with even more details. In the streaming ecology, the film industry supports young directors for the streaming ecology to choose among them.