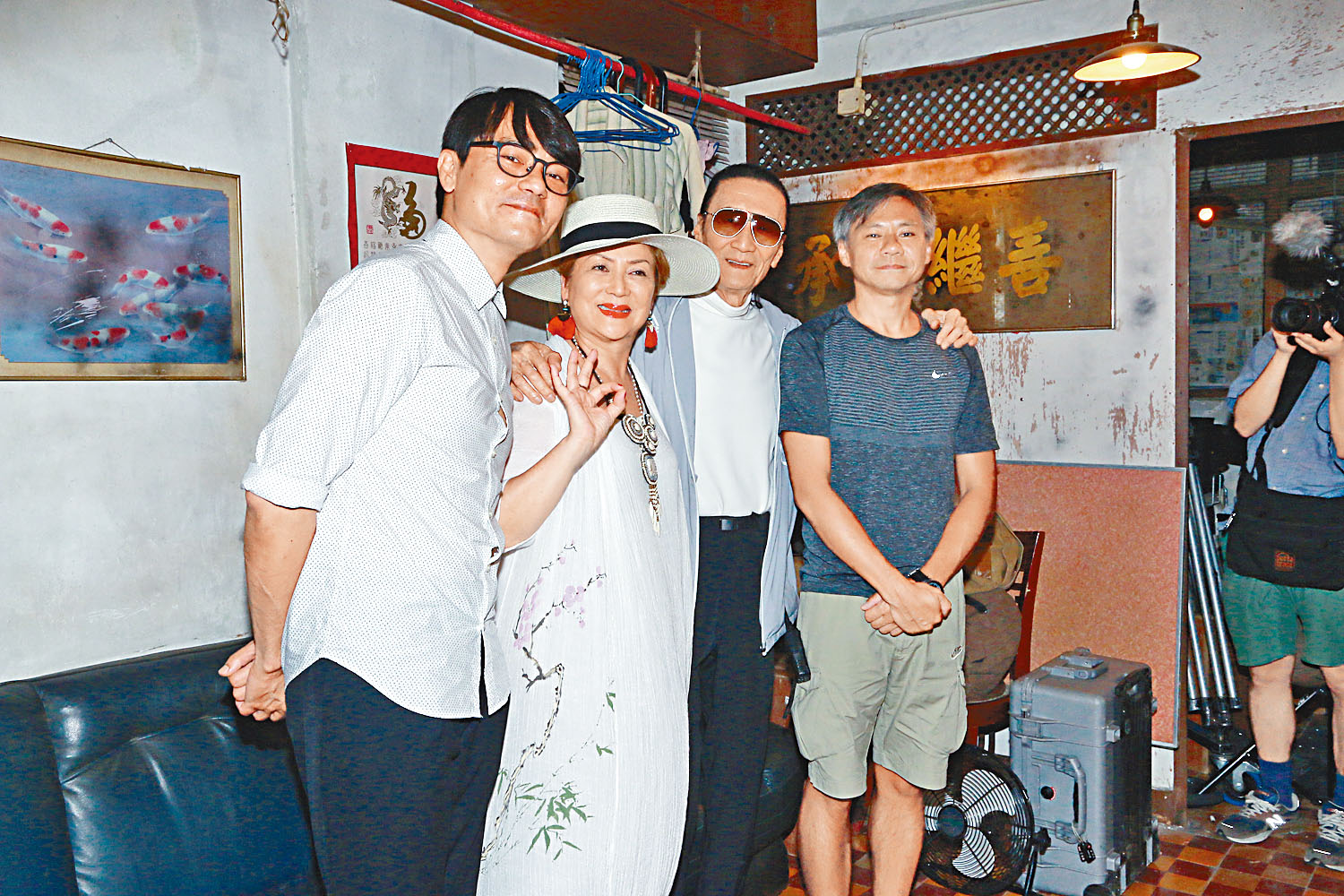 Sister Bobo says that producer Gordon Lam's sincerity as well as Patrick Tse motivate her to take the role in TIME
courtesy of singtao.com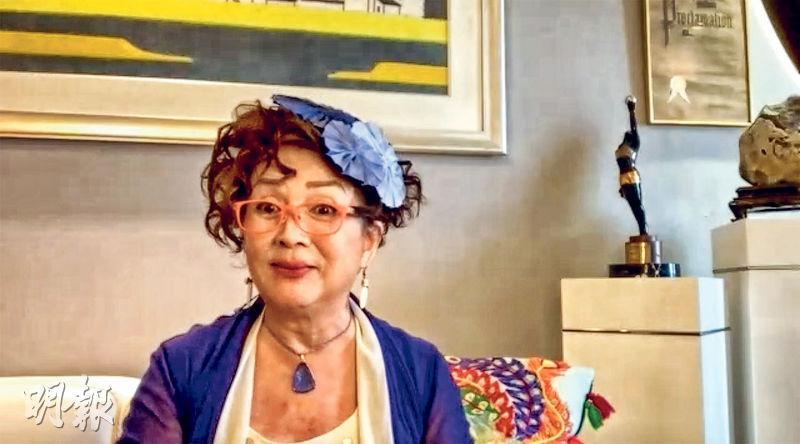 Petrina Fung speaks to the media online
courtesy of mingpao.com
The Petrina Fung Bo Bo and Patrick Tse Yin starred film TIME (SAT CHOOK GOR WONG FUN) since its release has had great word of mouth. The film was even invited to participated in the New York Asian Film Festival, the Udine Far East Film Festival, the Rotterdam International Film Festival, the Canada Fantasia Film Festival, the Hawaii International Film Festival and the Chicago Asian Pop Up Cinema. Lead actress Sister Bobo due to the pandemic was unable to enjoy her own performance, but was still grateful that the film was popular in Hong Kong and overseas. Making this film after her car crush injuries seemed worthy, and even rarer was she and "Sei Gor Daddy" Tse Yin after 60 years were still around to work together again.
The 66 year old Sister Bobo is currently in Malaysia, first time via Zoom she conducted an online media interview. She was fully prepared and placed her Best Supporting Actress Hong Kong Film Award for C'EST LA VIE MON CHERI in the living room. She even brought out the 92 LEGENDARY LA ROSE NOIRE (92 HAK MUI GWAI DUI HAK MUI GWAI)'s "clan leader bell" to "call" reporters. Sister Bobo said that producer Gordon Lam Ka Tung was very respectful, flying to Malaysia to invite her to dinner to discuss the story. However of course Sei Gor attracted her. "I call Sei Gor 'Sei Gor Daddy'. Our first collaboration was also my first movie, he played my daddy. Although we were actors who came from the same era, we were of different generations. At the time I was only 5, so I felt being able to run another lap with him would be pretty rare."
To be able to work with Sei Gor again, Sister Bobo admired his professionalism the most. "At the time I was 5, how would I know how to admire him. Seeing him again I directly felt he was very cool. His back was straight, his arms and chest muscles did not sag. When he walked out his silhouette was just as cool, I had an extra respect because he actually wasn't just purely vain. He told me that he never worked another job in his life. He has been the lead actor since he was very young, so he had to be able to live up to the profession and not disappoint the viewers!"
As for the mother in law and daughter in law conflict with JJ Jia in the film, Sister Bobo felt that her role "Choi Fung" was too kind, lost herself. In real life she probably would run into that. "I would choose to leave, I wouldn't be yelled at. Since you don't respect me, I would leave and avoid breaking up my son's marriage. I hope my son knows how to choose a wife."
Speaking of Ka Tung revealing the idea of a TIME prequel, who would Sister Bobo like to play her younger version? She joked, "No! If film could be photo edited, I would be able to perform. However why not make another story with the original team? Because the prequel definitely would have nothing to do with me, or Sei Gor Daddy. I only got the gig because of Sei Gor Daddy. Honestly, why would I play Lui Fong's Ma, Yip Tung's Ma from age 28 on. Now I have the chance to make movies again, I hope to be shot pretty, dress pretty, not to go to the senior home in the twilight years!"
However Sister Bobo was very grateful to have run into a good producer like Ka Tung. "When he hired me, I was very happy and honored. He worked so seriously, on the set everyday, personally demonstrating expressions to actors. He even reminded me on how to act, even playing the woman's role. I feel like I really met him a little too late!" Sister Bobo could play a couple with Ka Tung? She laughed and said, "That would require photo touch up, would it work?" Ka Tung would put on old make up for her. She said, "That's right! This suggestion is great, haha!"
TIME has been invited to participate in film festivals around the world. Sister Bobo was very happy to hear this good news, but due to the pandemic she was unable to return to Hong Kong. She planned to fly to Singapore for the originally scheduled release on September 23rd, but the pandemic has been very severe in Malaysia. Thus she could only wait for the release in Malaysia. Sister Bobo remembered that she broke her nose in a June 2019 car crash, rested until September and took the TIME role. "At the time the car crash broke my nose, but I didn't get plastic surgery. The doctor said that my nose was crooked and had to be straightened. Luckily I was fine. The film had fights and I was fine too. I am very grateful!" Under the pandemic, Sister Bobo remained in Malaysia. She said that fortunately her home was large enough. Normally she could vacuum or grow vegetables in the balcony to kill time. She too hope to be able to return to Hong Kong soon and see her old friends.