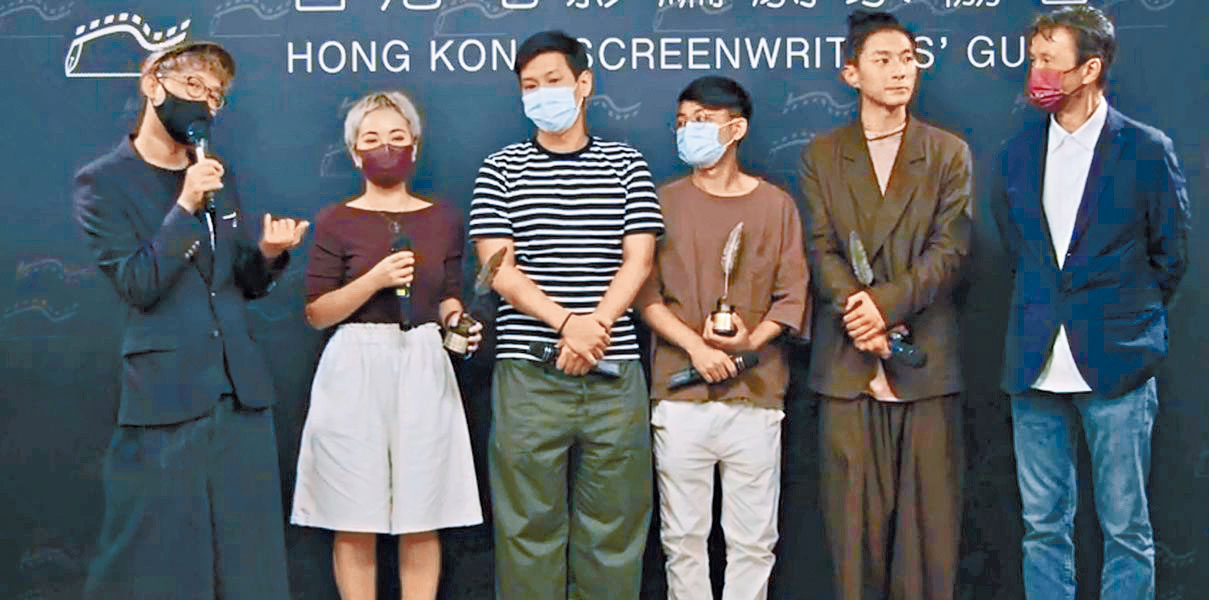 courtesy of singtao.com
The Chiu Sin Hang directed, Ashley Cheung Yin Kei, Ling Wai Chun, Lee Ho Tin and Ho Siu Hong written, Endy Chow Kwok Yin starred film ONE SECOND CHAMPION (YUT MIU KUEN WONG) received the Hong Kong Screenwriters' Guild's "2020 Recommended Screenplay" and the "2020 Best Film Character" awards. Tai Bo was the guest presenter.
Singer Chow Kwok Ying said that he never thought that he would win a film award and thanked the production team. He even felt that a film's screenwriters were very important. He said, "I never thought that my acting could win an award. I really thank the screenwriters for writing a great character for me." Chow Kwok Yin stated that although he did not have much acting experience, he liked making movies more and more because from each character he found many of his own blind spots and changed. In the future he still would like to make movies and try any subject.