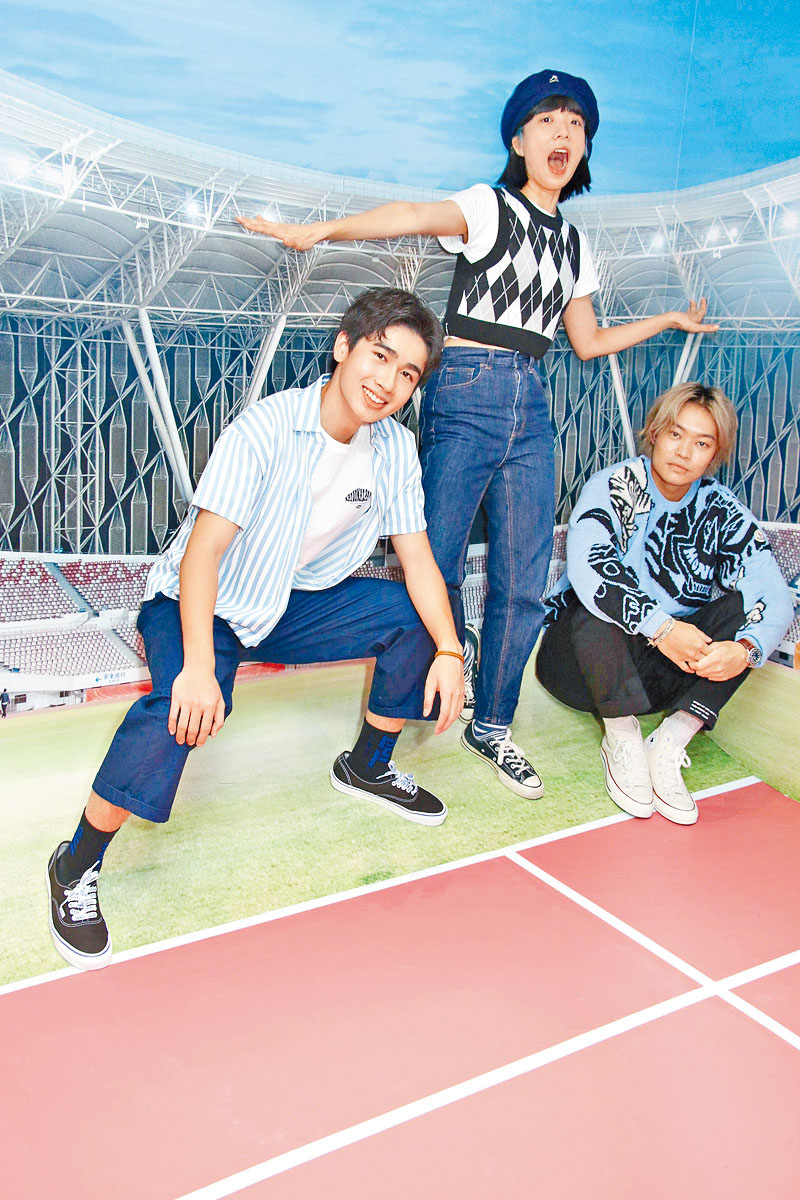 Fung Ho Yeung, Chung Suet Ying and Tony Wu
courtesy of singtao.com
courtesy of on.cc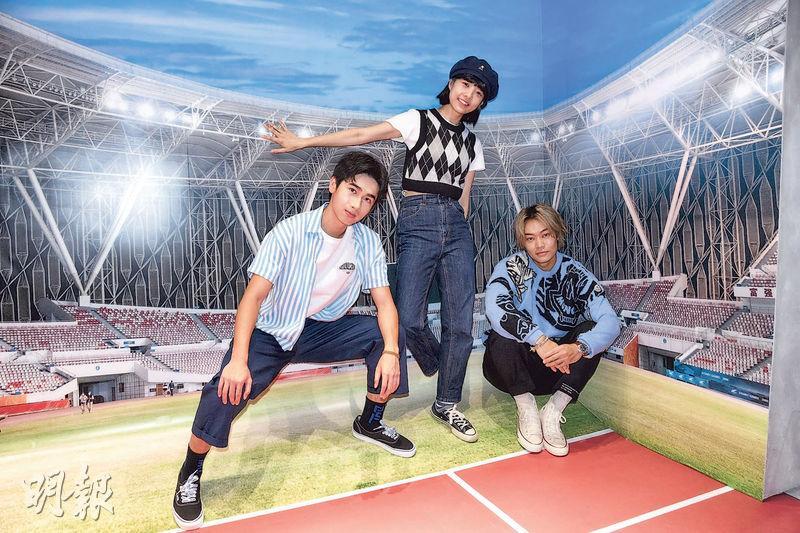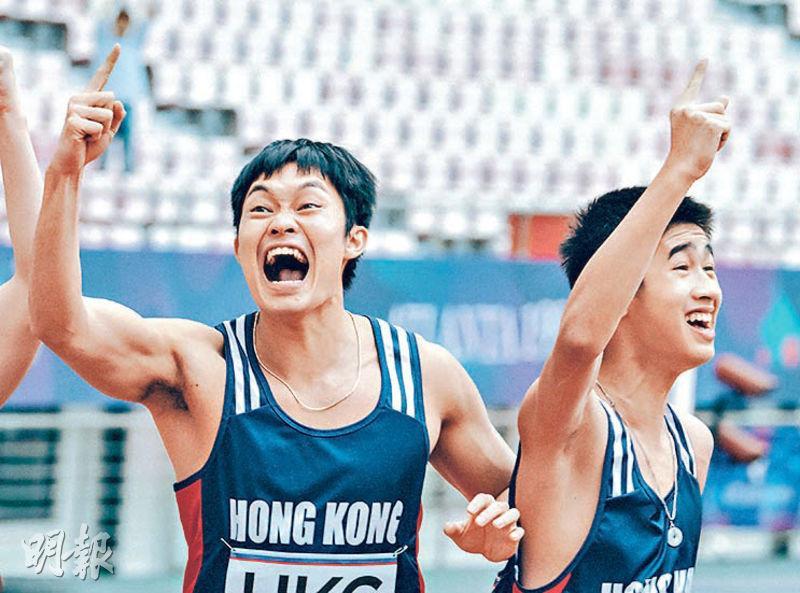 Tony Wu and Fung Ho Yeung play teammates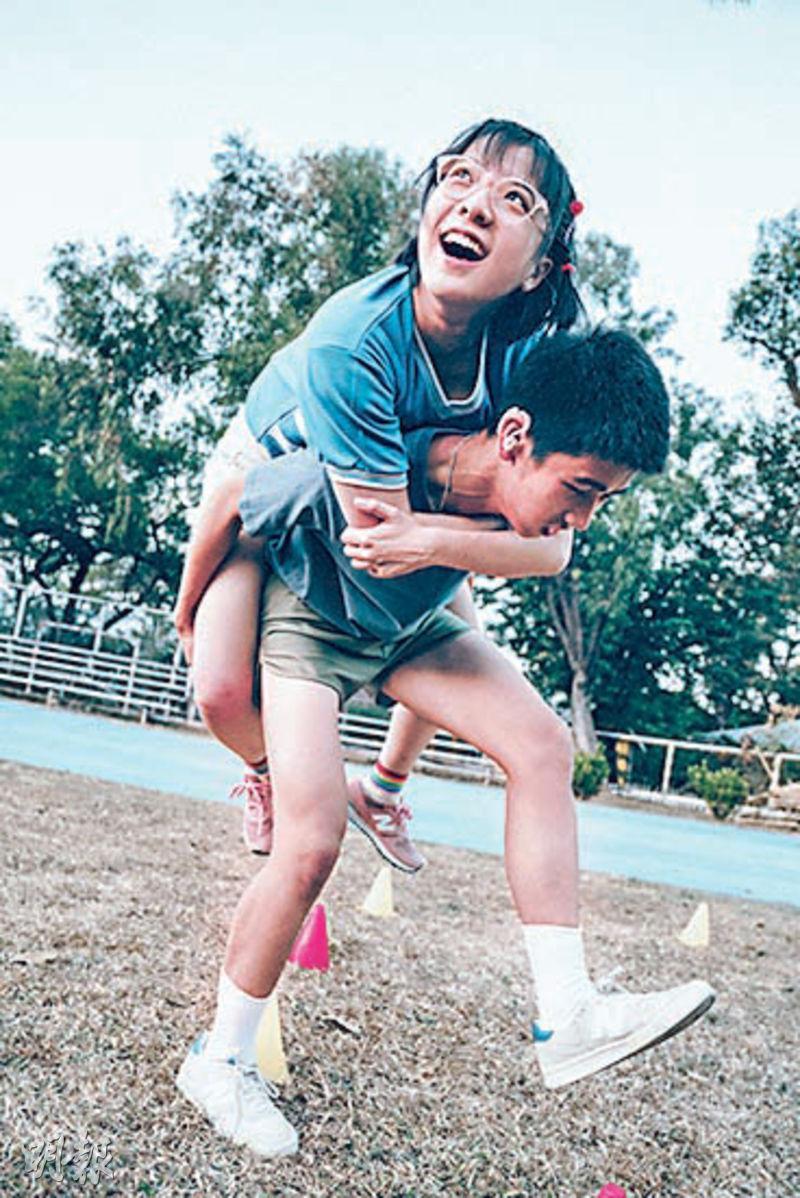 Chung Suet Ying gains weight to play So Wa Wai's crush
courtesy of mingpao.com
The film ZERO TO HERO (MA MA DIK SUN KEI SIU JI) was based on the Paralympic gold medal athlete So Wa Wai's real life story. Fung Ho Yeung who played the young So Wa Wai, Tony Wu Tsz Tung who played So Wa Wai's teammate and Chung Suet Ying talked about making this inspirational film.
Yeung Yeung joked that on set, wherever Sandra Ng Kwan Yu was there was something good to eat. Luckily he played the young So Wa Wai and did not need to lose or gain weight. "Actually I was more worried about the acting, because running could make up for with hard work. Acting was very troubling, no one could tell me how much I needed to practice. Often I didn't know whether my performance method was good or not, so on the set I tried not to communicate with other. I wanted to focus on making the film. Because I didn't have a lot of experience, even when I often saw other actors I still wasn't very close. However when everyone were having fun, I would join in. I still felt that I was still in the lower class!" Ng Kwan Yu said that he was very hard working, he still kept practicing even though he had to go to school. Yeung Yeung said, "Because this for me isn't a simple challenge, I constantly had to practice in front of a mirror. Even when I went to tutoring, friends would practice with me in the handicapped stall. however from the end of the performance to this moment, I still am not too pleased with my performance!" Yeung Yeung admitted that in order to understand So Wa Wai, at most he would only relied on the interview after he won the gold medal. However the director asked him and the adult So Wa Wai to have a little change in difference, so I would record how I appeared on the phone and made minor adjustments.
Tony Wu Tsz Tung praised ZERO TO HERO as a great story. It told of the persistence of So Wa Wai and his mother during a difficult experience, made everyone want to start anew and do a little more themselves. Wu Tsz Tung started as a baseball player. In the just ended Tokyo Olympics, Team Hong Kong athletes won one gold, two silver and three bronze medals. He said, "Everyone only sees the glorious side of the athletes, actually what is behind the glory of the athletes? I switched from being an athlete to an actor. I feel that everyone would be concerned with the moment the athletes win the medal, but how much do everyone understood what they have to get or the pressure they face after losing? That's why I very deeply believe, sports absolutely isn't a fever. Athletes wouldn't just work hard at this moment. Actually when they decided to become an athlete they already started to work hard. This spirit can be placed into any business. They have already given to the journey that they have chosen, only that whether they would have the opportunity for everyone to see them!"
The thin Chung Suet Ying in the film had to gain weight. In 3 weeks she went from 50 kilograms to 64 kilograms. "At the time I was working on another film, everyday I spent $50 on seven milk shakes. Before bed I had two more sugar cones. However after over a week my body couldn't take it and break out in a fever. Finally I could only drink electrolyte beverage. Later I changed my weight gain method. I kept having hot pot casserole and every other day I had a big package of Ma Jai. This way also saves more money!"