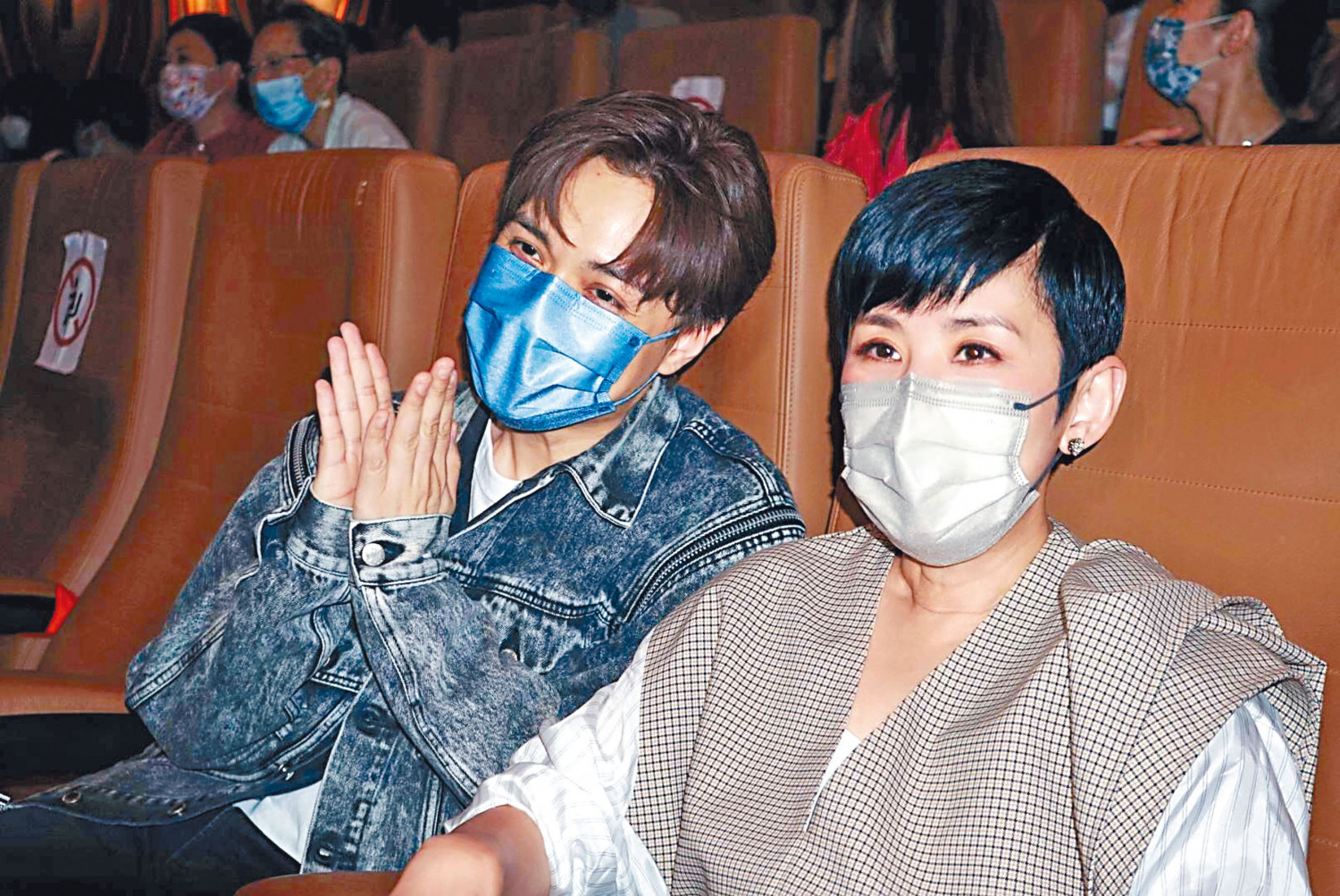 Hins Cheung asks Sandra Ng about a Filipino version for his domestic helper
courtesy of singtao.com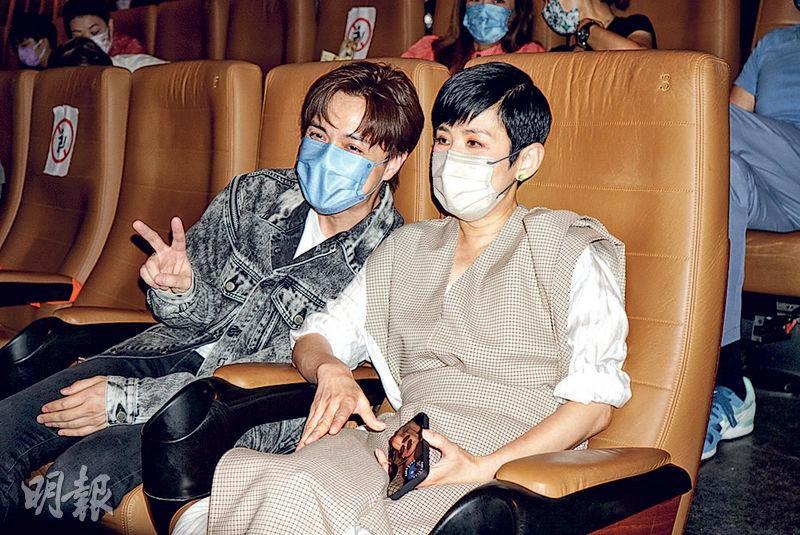 courtesy of mingpao.com
Based on the former Paralympic Games gold medalist So Wa Wai's real life story, the film ZERO TO HERO (MAMA DIK SUN KEI SIU JI) after four days in release already surpassed HK$ 5 million at the box office. Currently it was the top summer Hong Kong and Chinese film. The film even won Spain's Asian Summer Film Festival Best Film. Producer and star Sandra Ng Kwan Yu and the actors Leung Chung Hang, Fung Ho Yeung, Louis Cheung Kai Chung, Tony Wu Tsz Tung and Chung Suet Ying personally attended almost 70 audience appreciation shows at the cinemas in one breath.
The film ZERO TO HERO at the 18th Vic (Barcelona) Asian Summer Film Festival won Best Film. Kwan Yu said that when she heard the news she could not help but jump for joy at home. "Actually jumping for joy is a fact, I really am very encouraged. Aside from box office success the film also won an award. I really am mad with joy! Best film to me is the most encouraging, because it's the result of the team work from the entire film's cast and crew! Barcelona is one of my favorite cities, this time I couldn't go to accept the award I am a little disappointed. However I would continue to stay in Hong Kong to support the Paralympic Games' athletes, and I would continue to thank the audience! Thank them until they explode!"
In addition, Kwan Yu's friends had nothing but praise. They included Hins Cheung King Hin, Jessica Hester Hsuan (Suen Huen), Alex Fong Chung Shun, Cheung Tat Ming, Vincent Kok Tak Chiu, Gigi Leung Wing Kei, Rosamund Kwan Chi Lam, Ann Bridgewater, Ann Hui On Wa, Yee Chung Man, William Chang Suk Ping, Siu Mei, Teresa Mo Shun Kwan, Candy Yu On On and others. After supporting the film they shared their reviews. The most mischievous was Cheung King Hin. After watching the film he not only pointed out that the film touched people's hearts, but also asked Kwan Yu if the film had a Filipino version so his domestic helper would be able to watch with her sisters at the movies; Kok Tak Chiu praised Kwan Yu as a successful actor and behind the scene filmmaker who kept pursuing improvement and kept improving. ZERO TO HERO was the proof. Inside and outside the film it was full of love, which was exactly what we needed right now. Ah Kok even praised Leung Chung Hang and Tony Wu Tsz Tung by name as new power that the film industry truly needed.
Kwan Yu was rather touched by the audience and friends' sharing. She said, "Everyone's response is the original intention of me making this film. Through Wai Jai's story it delivers a mother's love. Although the production process was rather difficult, I realized that actually the cast and the crew around me were full of sports spirit like the athletes. They charged ahead together, in the same way they hoped that this film would continue to charge toward even better performance."
Started on the stage, Leung Chung Hang successfully interpreted the role of So Wa Wai. Even Director Ann Hui On Wa praised his acting. At an audience appreciation event, Leung Chung Hang took the opportunity to walk toward Director Hui and jokingly asked if he would be able to replace Eddie Peng Yu-Yan. At that moment Director Hui cracked up and responded, "You did very well, in the film (Louis) Cheung Kai Chung was cooler than Chang Chen-Yue, you were cooler than Peng Yu-Yan! In the film you had to run and act, I have never seen a performance that was this cute for this type of character!"