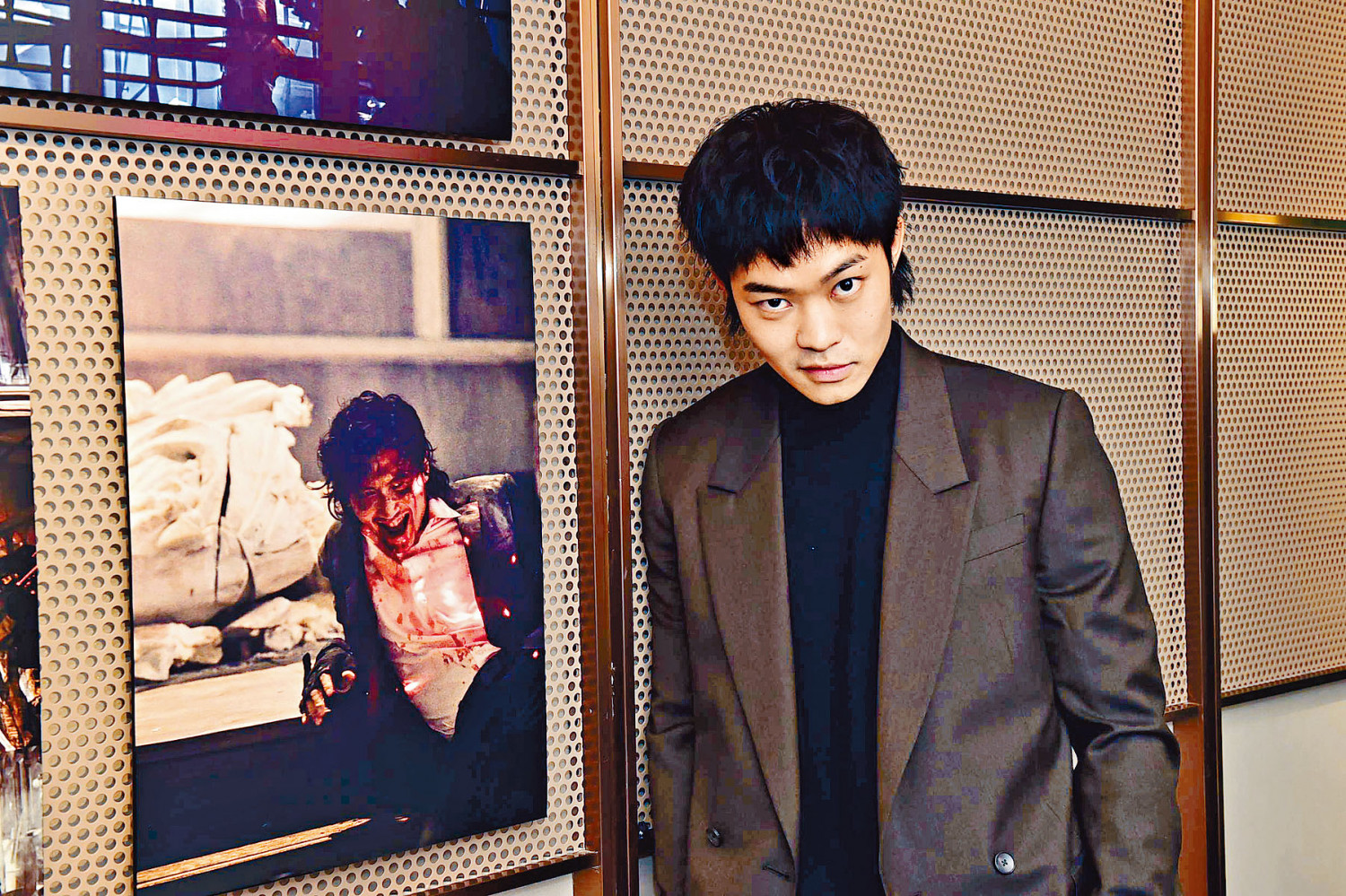 Tony Wu praises Nicholas Tse for his spine chilling Joker smile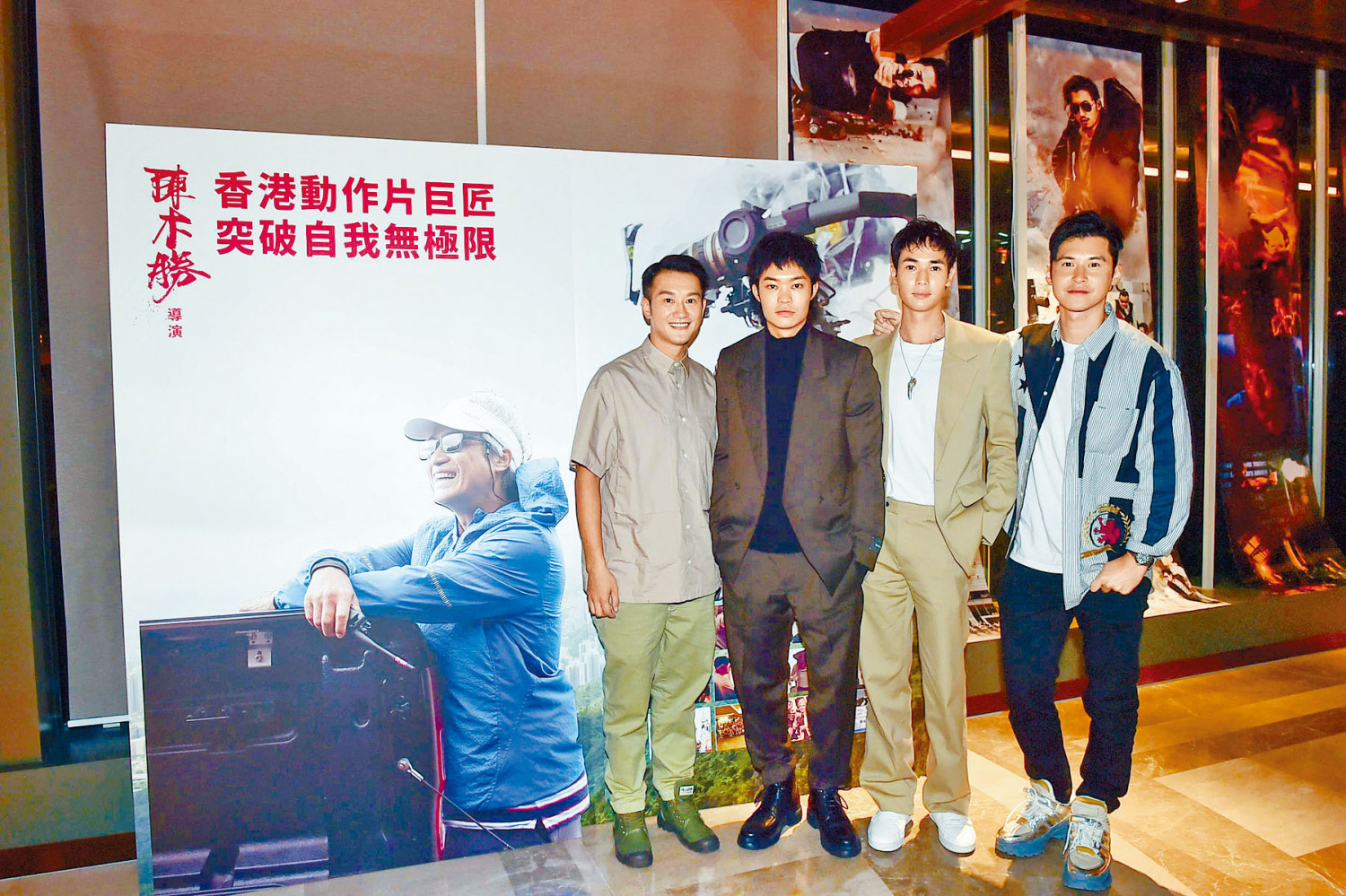 The actors poses for photos in front of Director Benny Chan's exhibition board
courtesy of singtao.com
Tony Wu and Carlos Chan pretend to be Nicholas Tse and Donnie Yen
Catherine Chau
courtesy of on.cc
The Benny Chan Muk Sing directed Emperor Motion Picture RAGING FIRE (NO FOR) opened today in Hong Kong. A RAGING FIRE photo exhibition by still photographer Quist Tsang Mik was held. The film production special premiered, as viewers sensed the film's full power atmosphere between the action and the silence. At the time Hong Kong's first "Film NFT charity auction" would take place as RAGING FIRE's BURNING MAN concept film would be available. All the proceeds will be donated to various Yan Chai charities.
When Tsang Mik recalled working with Chan Muk Sing he could not help but get teary eyed. Speaking of the most regrettable, it was the red motorcycle theme poster design in the exhibit. It was the only photo that the director did not have the chance to see, nor was it ever released in any platform. Patrick Tse Yin and Deborah Li were also on hand to support their son Ting Fung. Lai Goo could not keep her hands off ting Fung's side silhouette in the rain and darkly laughing in sunglasses in the interrogation room.
Carlos Chan Ka Lok, Catherine Chau Ka Yi, Niki Chow Lai Kei, Deep Ng Ho Hong, Angus Yeung Tin Yu, Tony Wu Tsz Tung and other artists visited the RAGING FIRE photo exhibition. On the front line with Ting Fung in the film, Wu Tsz Tung said that he particularly admired Ting Fung's Joker style scary, evil smile, and praised that the darkness that came from within made people shiver.