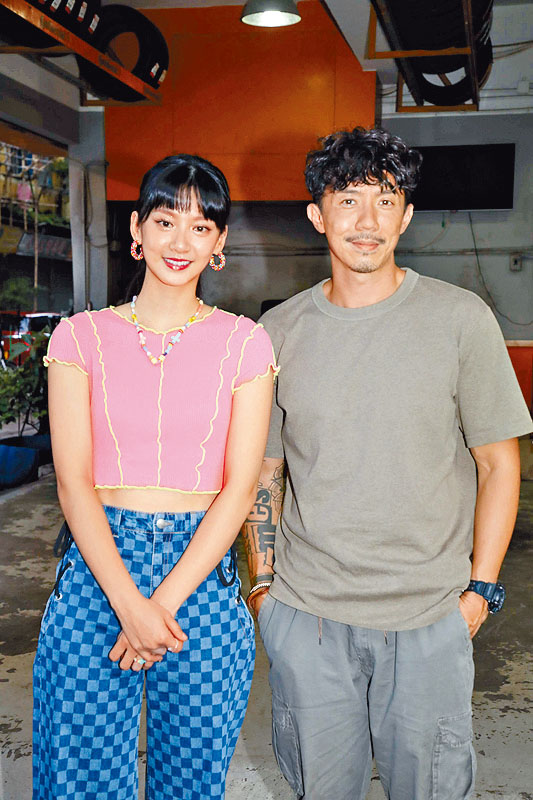 Louis Cheung describes Angela Yuen as "very absurd"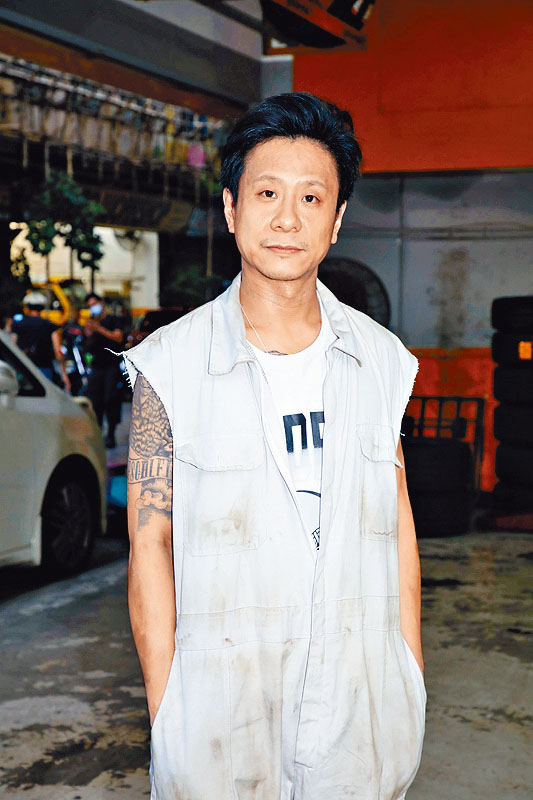 Chu Pak Hong works on both the stage and the big screen, which he says takes some preparation
courtesy of singtao.com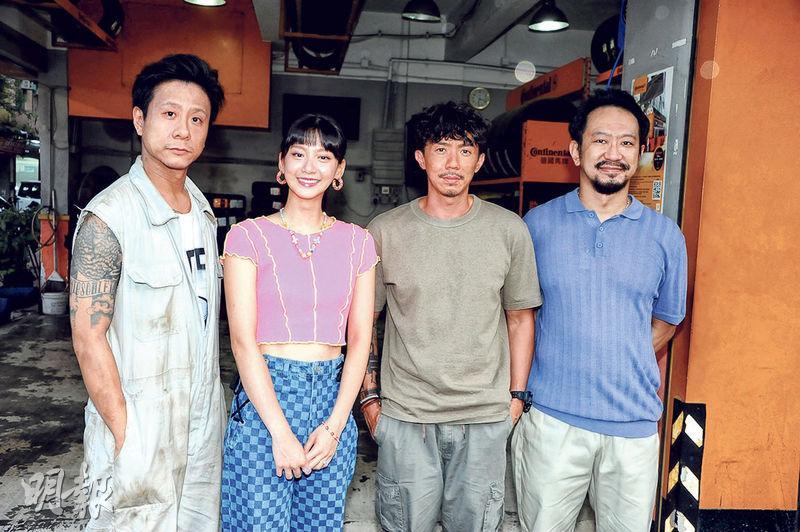 Chu Pak Hong, Angela Yuen, Louis Cheung, Chu Pak Him
courtesy of mingpao.com
Louis Cheung Kai Chung, Angela Yuen Lai Lam two days ago started work on the new film JAT LO MEI CHUN (NARROW ROAD MINISCULE DUST), a story of survival of Hong Kong's poor during the pandemic. Ah Chung admitted that he was really able to relate, as he revealed that in t the past year he only worked for ten days. His income drastically dropped as he helplessly said, "That was a difficult moment, the old lady (Kay Tse On Kay) was the same. We couldn't even go out, not to mention work. (Didn't you two saved up a lot of money as a couple?) Luckily we had a little padding, but we don't hope to be like this for the long run. I can only hold out hope for a chance for the better this year." Yuen Lai Lam also said that her film work stopped. Last year she relied on work online and fortunately was able to make a living.
This time Ah Chung played the boss of a mosquito sized cleaning company and developed a delicate relationship with young girl Yuen Lai Lam. He said that although this was their first collaboration, after joining One Cool Film last year and becoming colleagues they had contacts. He even described Yuen Lai Lam as "very absurd", but praised her as a new comer with a lot of potential.
In addition, Kay Tse On Kay earlier complained that her husband did not know how to choose photos to share on social media. Ah Chung awkwardly said that this was just for fun. "Interest is very hard to grasp with women. My most aesthetic angle was marrying her. When woman chooses whether a photo is pretty or not, I don't dare to casually chime in. I thought great, so I might as well choose some in which faces couldn't be seen. However I got reported still, haha! This is an one sided interest, when she approaches me, I have no way to avoid her. Actually I just want to interact a little, and provide everyone with some entertainment. Haha!"
Chu Pak Hong two days go began work on the film JAT LO MEI CHUN. This time he played a garage mechanic during the pandemic. With his income affected by the pandemic in reality as well, he suffered some losses but fortunately still had jobs. Recently he, Anthony Wong Chau Sun and Chan Suk Yi are performing the play ART. Having to perform on the stage and on the big screen at the same tie, he gauged his ability to handle both before taking this role. Would the performances lead to a personality split? He said, "No, but today after the shoot I would have to memorize the lines for the play tomorrow when I get home. Because of the sea of lines, I would have to prepare."
Would participating in this play very stressful? Chu Pak Hong said that at first the rehearsal was harder because he faced two giants. After two weeks of rehearsal he began to get used to it. Both were very tolerant of him, but he felt his performance was somewhat surprising. Viewers were very involved and liked it.