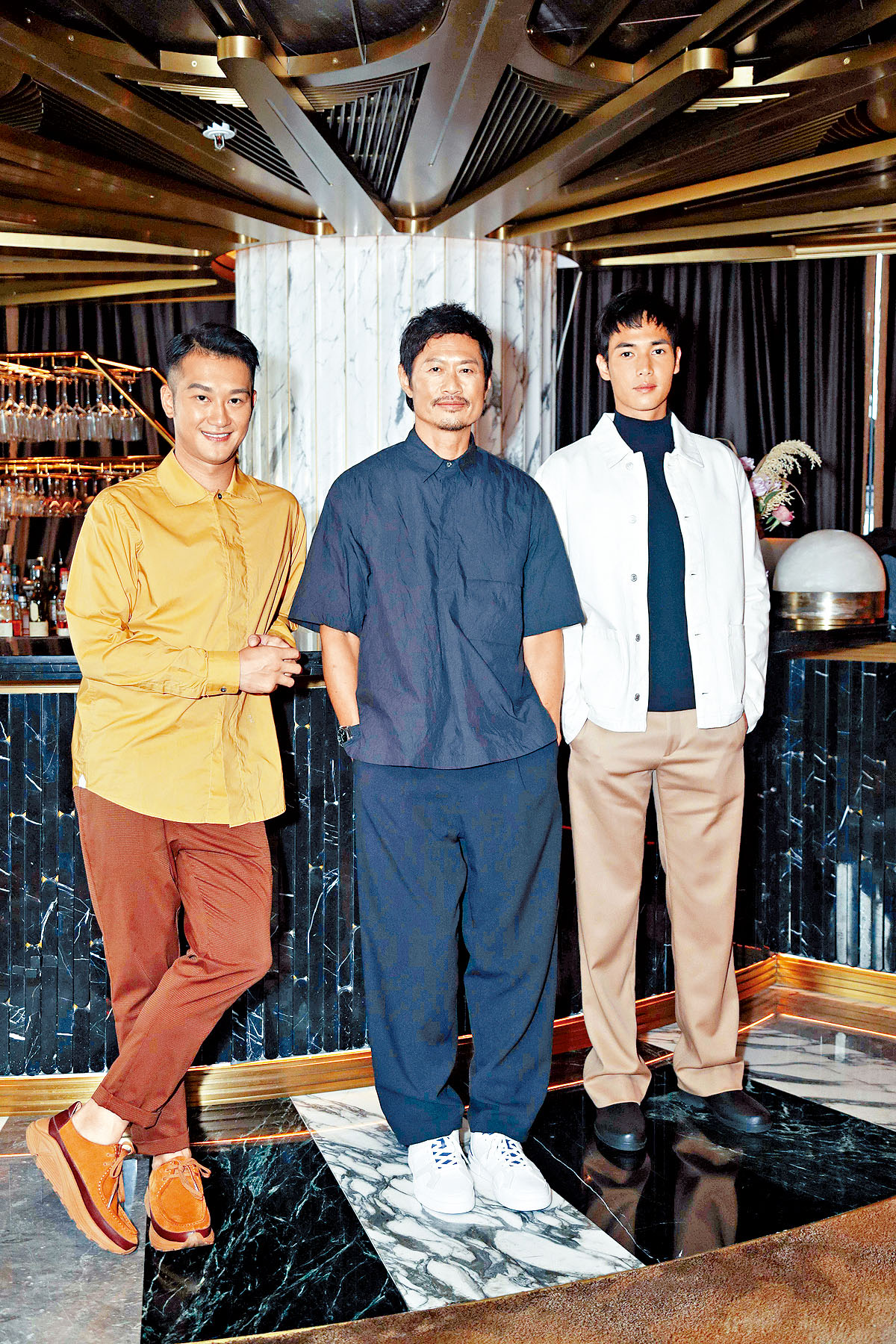 Deep Ng, Kenny Wong, Angus Yeung
courtesy of singtao.com
courtesy of on.cc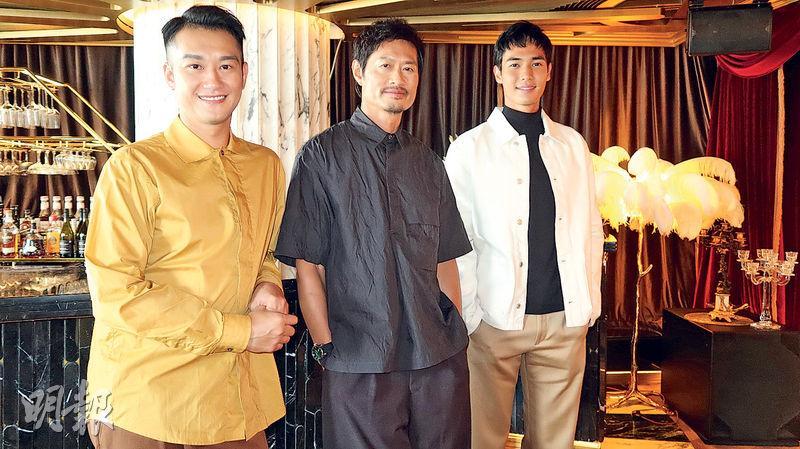 courtesy of mingpao.com
Director Benny Chan Muk Sing's final film RAGING FIRE (NO FOR) has been heating up in its run. Aside from leads Donnie Yen Chi Tan and Nicholas Tse Ting Fung's life risking performance, Kenny Wong Tak Bun, Deep Ng Ho Hong and Angus Yeung Tin Yu who played fellow police officers also had their action sequences. However they all said that their production was tough but also very enjoyable. Yen Chi Tan had opinions and demands for each action shot. The three of them before the shoot also needed to learn different gun knowledge in classes. The scene in which he was surrounded by a dozen or so people in the South Asian village was the most memorable for Wong Tak Bun.
Wong Tak Bun said that stunt had inherent danger and expend a lot of energy because the action sequences were very explosive. In the particular with Yen Chi Tan as the action director, he who was always highly demanding would make the scene even grander. The three of them before the shoot also needed to go to class to learn different gun knowledge and how to hold a gun. Yeung Tin Yu said that because in the film they had both physical combat and explosion scenes, they needed to memorize different types of guns. This time they even had the chance to come in contact with machine guns and other heavy equipment; Ng Ho Hong also said that he went to classes for a full week, in particular he had to focus on the gun pulling skills.
During the action film production process injury was inevitable. Wong Tak Bun pointed out that he too had minor scratches or muscle bruises. Ultimately Yen Chi Tan had opinions and demands for each shot. The most memorable for him was shooting a scene in which a dozen or people surrounded him in the South Asian village. He had to fight each person, lifting them up and slamming them down. "I was made to look very amazing, Brother Chi Tan even said that he would not increase the film speed because the result was already fast enough. This combat scene was all bout the atmosphere, luckily after a few takes we already reached the effect!"
As for Yeung Tin Yu he attempted wire work for the first time. He said that he just passed by on the day of the shoot. Yen Chi Tan took him to watch the stunt double's performance, then he asked him to fly to the street from 3 stories up on wires. He toughed it out. "However in the process of flying to the streets, my thigh hit an air conditioner that stuck out. In half a hour after the shoot, I felt that I started to limp when I walked. I had to get the medical treatment on the spot!" However Yeung Tin Yu was not scared off. Although in that scene he had to land head first, he still liked to seek thrills and thought that actors had to try anything once. Wong Tak Bun was asked whether he liked action scenes or playing "Uncle"? He joked that he was capable in everything. Ultimately he was just an actor. Did he like fight scenes or kiss scene with an actor? He said, "They both are fights, but the other is fighting for affection!"
Wong Tak Bun lamented the passing of Director Chan Muk Sing. "I was already working with him since I was very little. The first was WHAT A HERO! (WA! YING HUNG), then NEW POLICE STORY, HEROIC DUO (SEUNG HUNG) and DIVERGENCE (SAM CHA HAU). Thus we had a special connection and he was a very important director to me." He also praised Chan Muk Sing as great, aside from handling action scenes every scene had love -- whether it was between family, friends and couples. Thus he valued love. Director Chan was even a very attentive director. "Sometimes with even minor issues like breathing during action scenes, he would directly tell me without making me feel uncomfortable!" However this time while working on RAGING FIRE, Tak Bun pointed out that Director Chan would work exactly like normal until voice work when he did not appear. Later he learned bout the director's illness from the newspaper. He would send him text messages and receive replies, only that they did not talk about illness.
Ng Ho Hong worked with Director Chan on NEW POLICE STORY, but at the time he was too new and did not have any chance to interact with him. This time around he felt the director was very magnanimous in how he handled matters, full of a sense of justice he was also very sincere with people. If something happened he definitely would speak up. He had many tricks up his sleeves, with many people and many things he has never lost his temper. His emotional quotient was rather high. Yeung Tin Yu worked with Director Chan for the first time. Each time he went to the set, he felt that Director Chan would be able to influence a team of people to unite and work together. In addition he would always welcome everyone with a smile. He was kind and friend. Even if he wanted to improve an actor's method, he would explain with a smile. He would never get mad. He also gave special thanks to him for giving him the opportunity to perform.