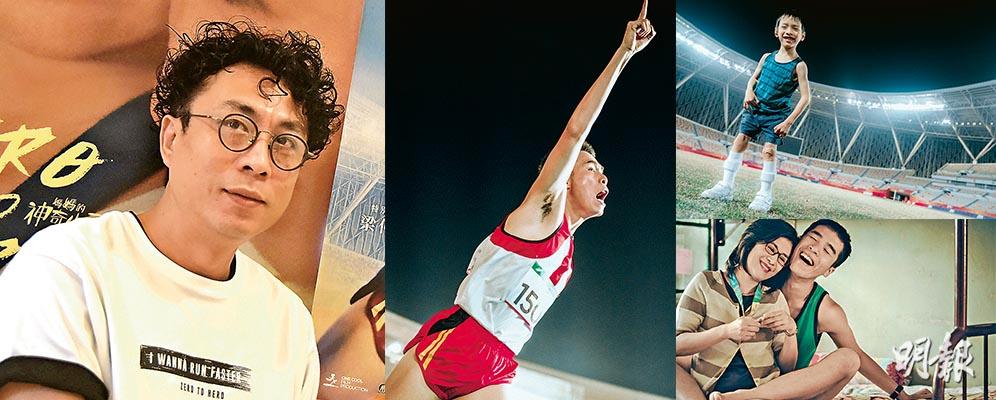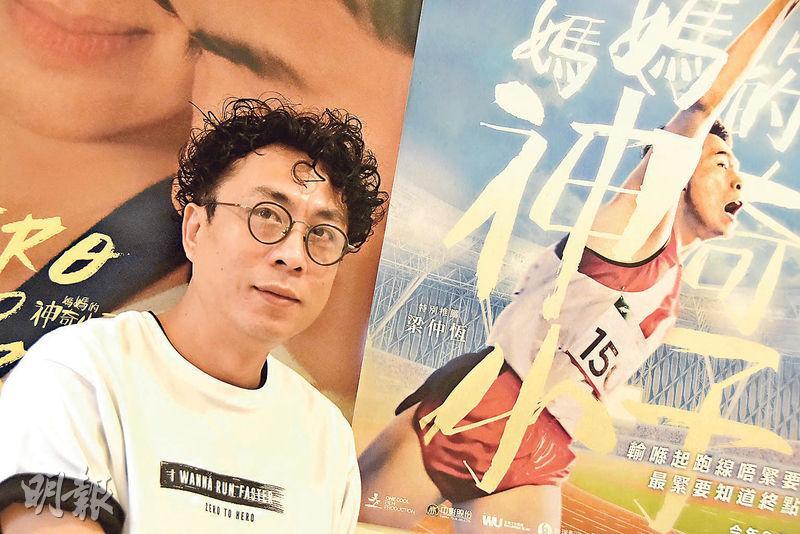 Jimmy Wan wants to inspire people with the film and give them positive energy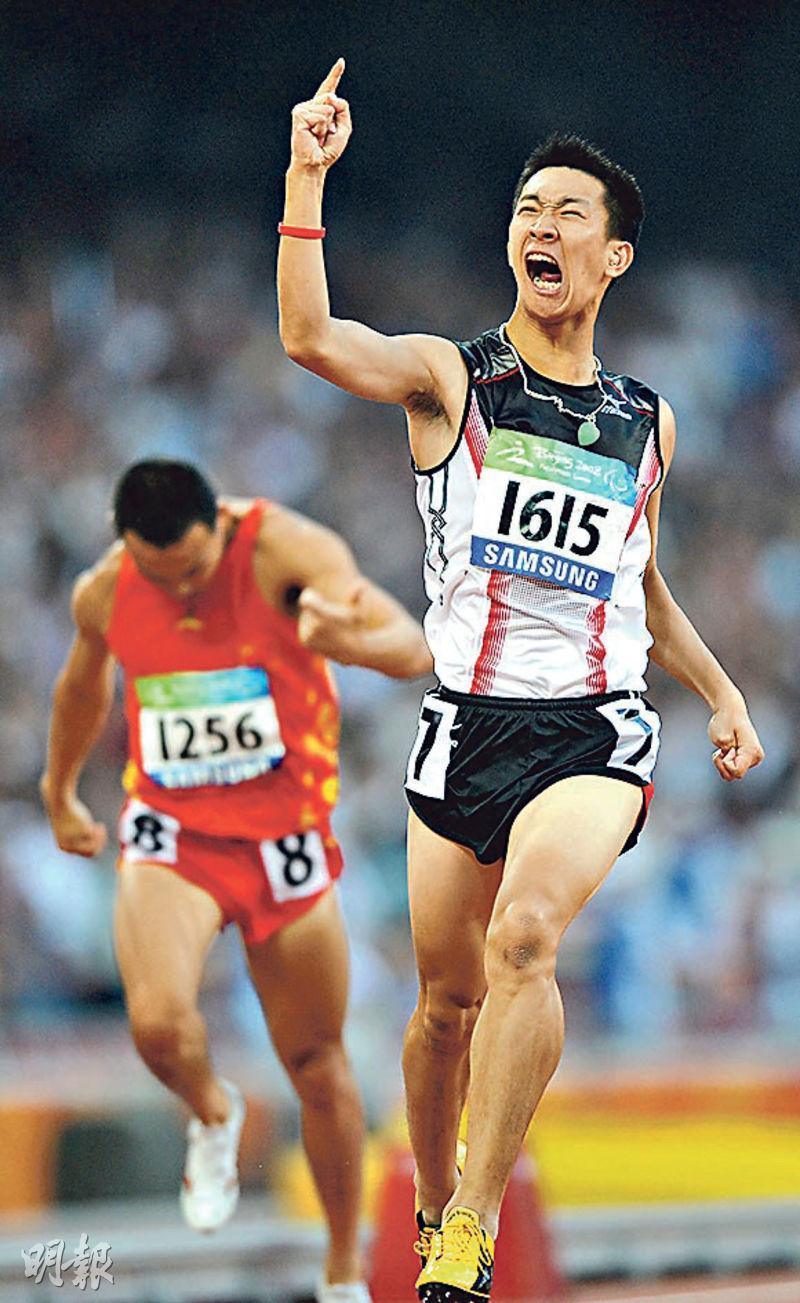 So Wa Wai at the 2008 Beijing Paralympic Games won the 200 meters T36 finals with 24.65 seconds and broke the world record.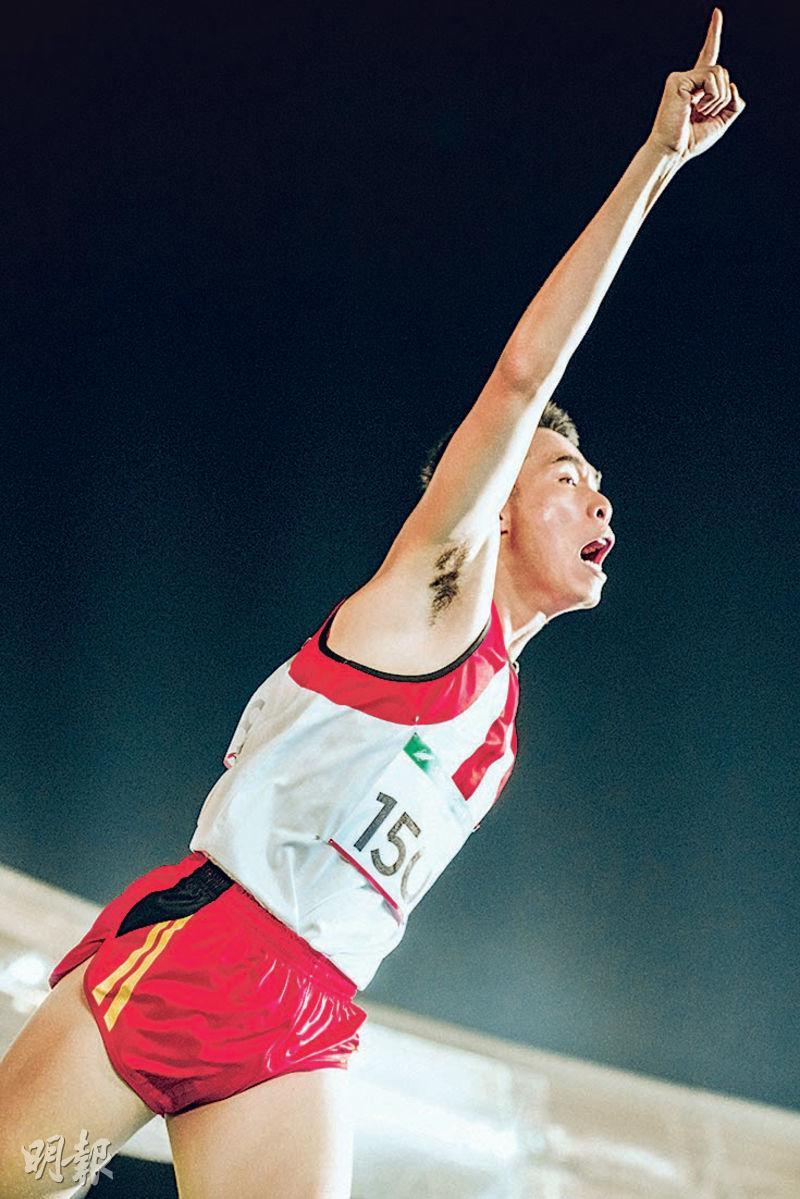 Leung Chung Hang re-enacts So Wa Wai's moment of victory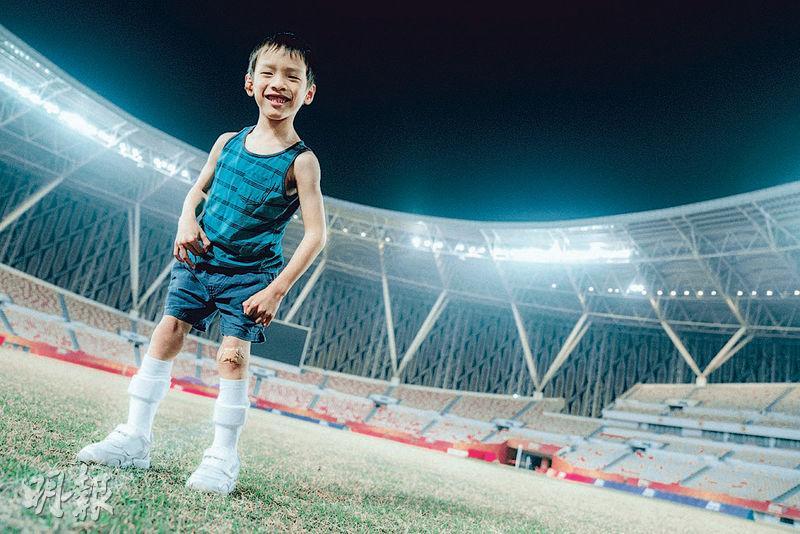 The born handicapped 4 year old child actor Choi Tin Lok takes his first step with a smile on the tracks, which more than moved the director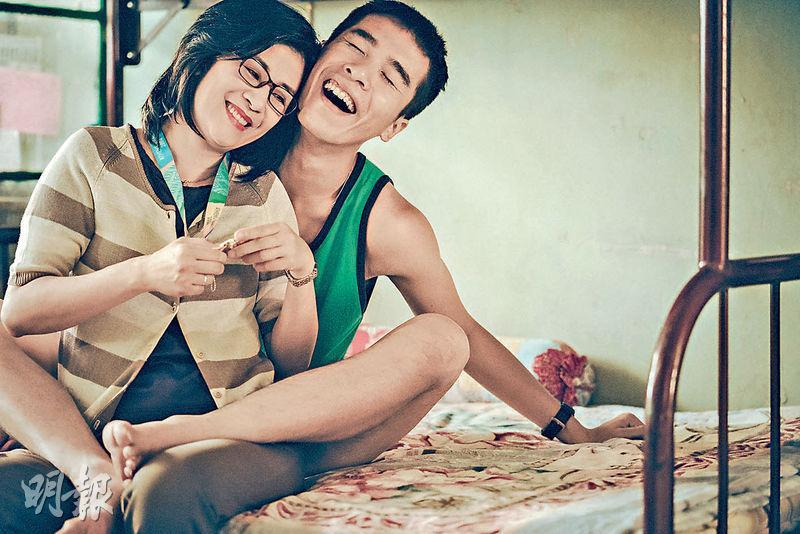 "So Ma Ma" Sandra Ng watches So Wa Wai grow up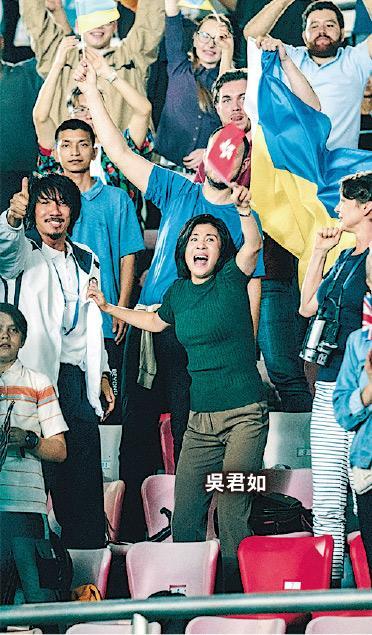 Sandra Ng cheers on her on screen son in the film
courtesy of mingpao.com
Director Jimmy Wan Chi Man chose the inspirational film ZERO TO HERO (MA MA DIK SUN KEI SIU JI) as his starting point as the director, the reason of which was very positive. He felt that lately whether Hong Kong or the entire world faced many problems. With the pandemic, everyone might be exhausted or disillusioned. As a filmmaker and a director, he wanted to inspired people through this film and give everyone positive energy, to be able to grant viewers an emotional release after watching this film. When they left the cinema they would still have an inspiration, feeling that they would be able to keep going and fully demonstrating the line that So Ma Ma often told her son So Wa Wai in the film, "Instead of crying it out why not running it out".
Wan Chi Man revealed that ZERO TO HERO from conception to release took many years. In 2019 when the production officially began Hong Kong was in the midst of social turbulence. Originally scheduled for release last year, the film ran into the pandemic. This year it was finally released. Wan Chi Man said, "During the shoot, the team's emotions might be somewhat affected, but life goes on. We can't say stop everything; we decided to follow the original plan. The pandemic had a drastic impact on the film release, but it gave the film ample time for post production. I believe this release version is definitely better than last year's version." Whether this film is good or not it absolutely is up to the audience to evaluate, but before its release the film was already chosen by 3 film festivals. Wan Chi Man was grateful that this film was introduced to and recognized by viewers outside Hong Kong, but due to the pandemic he was unable to personally attend film f festivals. He said, "I haven't felt a lot of regret. Although it was the first film that I personally directed to be chosen, earlier when I made short films or worked as a screenwriter I have participated in many film festivals. I have been to them and experienced them."
Wan Chi Man felt that So Wa Wai's story was tremendously inspirational. After he learned more about So Wa Wai and his and So Ma Ma's story, he felt that it was well worth adapting the story into a movie. "Hong Kong has such an amazing person, who performed so well on this world stage of the Paralympic Games. His record so far still hasn't been broken yet. Why can't we through a movie talk about him why not pass on this spirit of So Wa Wai and So Ma Ma?" He said that in recent years he often heard about winning at the starting line and thought that this atmosphere was very poor, for some unknown reason the past attitude toward life would become winning at the starting line. He said, "This story tells everyone exactly that losing at the starting line is unimportant. The most important is to know where the finish line is; So Wa Wai and So Ma Ma are people who lost at the starting line. In the end they succeed, breaking through the finish line to win first place. They have achieved in life."
Speaking of the line in the film, "Instead of crying it out why not running it out", Wan Chi Man said, "Hong Kong people face a lot of difficulties. In comparison, previous eras seemed to be easier than this era. Whether in economy, social climate or state of mind, everyone really needs to be just like So Wa Wai in the movie. If you want an even better era, you have to have the attitude of catching up from behind in difficult circumstances." He remembered when the 4 year old child actor Choi Tin Lok shot the scene in which So Wa Wai took a step on a track as a child, he could not be more moved. He said, "This child actor was born with a handicap. Actually this step to him wasn't easy at all. Everyone was very afraid that he would fall. When we heard him say 'Actually this step was so hard to take', we really were very moved. His life has been so hard. At that moment he very happily took this step with a smile and said this line, I felt like he faced such a large difficulty but still challenged his own life with a smile. Why do we need to be afraid of anything? He wouldn't be able to walk for the rest of this life, we still have a chance to walk, why don't we keep going?"
Wan Chi Man said that many friends around him chose to emigrate, but he felt that an emigration wave would appear every decade or so in Hong Kong; from when his father swan from the Mainland to Hong Kong, to 1997 Hand Over to now, he understood everyone would have insecure emotions very well and hope that they and their next generation would have an even more peaceful life. However he instead had absolute confidence in Hong Kong and felt that aside from having ways to survive he would also have a better life. Thus he had to face it. He said, "I believe it would be better and better. Now everyone seems to face an enormous difficulty. Actually every era has its own difficulty, we need to change through these difficulties, become better and find an even better future."
Wan Chi Man felt being a director was more than just making a movie, it was about bring the audience a type of message through his expertise. He hoped to be a part of the community and be able to help it. When some new director chose to start with political subjects, he chose an inspirational film to spread positive energy. He said, "I feel that as a director, I should hunt for different subjects. As long as it is something in life and something touching, I would be interested. Sports, war, politics or social topics, none of them just stands alone. Instead I have to achieve an emotion that can move the audience." He revealed that when he watched movies as a child, he liked to watch some heartbreaking movies without exits. Yet as he grew, he felt that he watched movies because he wanted to get a type of strength. "The more I want inspiration, I want joy, I want release, the more I want to make some movies with positive energy. I have already traveled through life for 44 years, with both joy and sorrow, and a lot of suffering. I need to through my expertise and interest to give strength to myself and those around me. This is my journey as a director."