Joseph Koo left many memorable songs
Liza Wang and Adam Cheng have worked with Joseph Koo countless times
courtesy of on.cc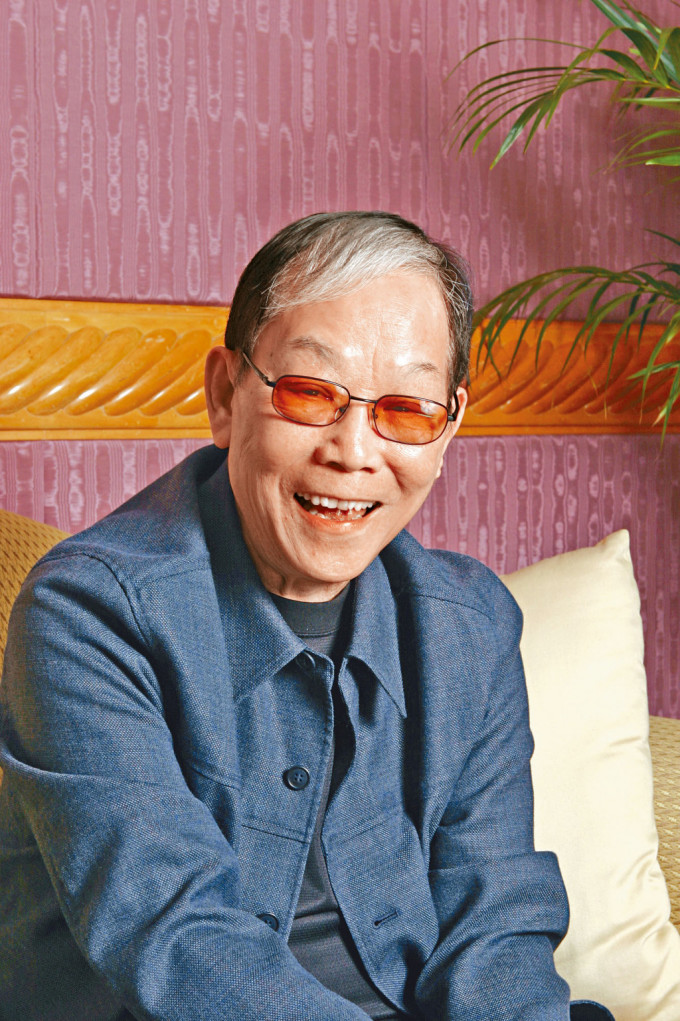 "Music God Father" Joseph Koo left countless classics
courtesy of singtao.com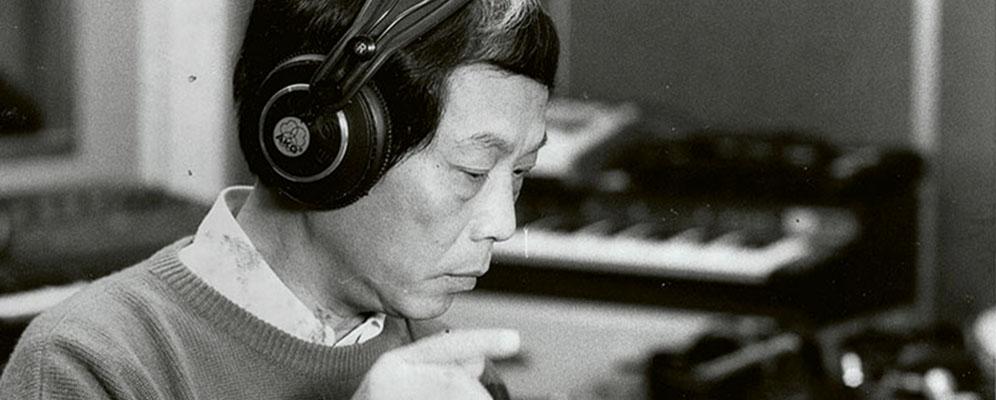 In the 70s and the 80s, Joseph Koo created countless classic television series theme songs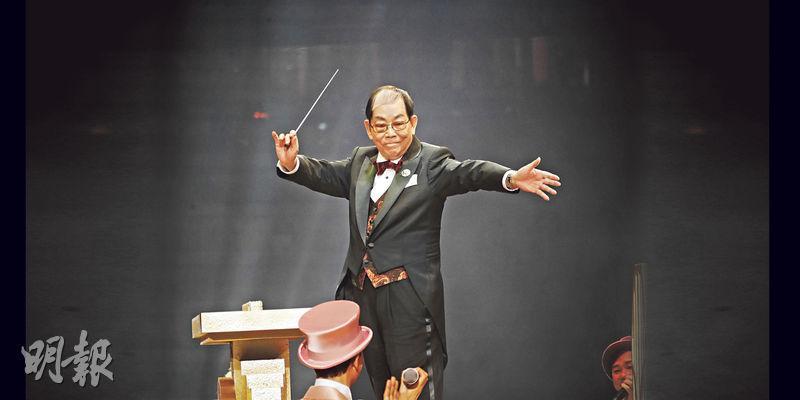 "Hong Kong Music God Father" Joseph Koo passed away in Canada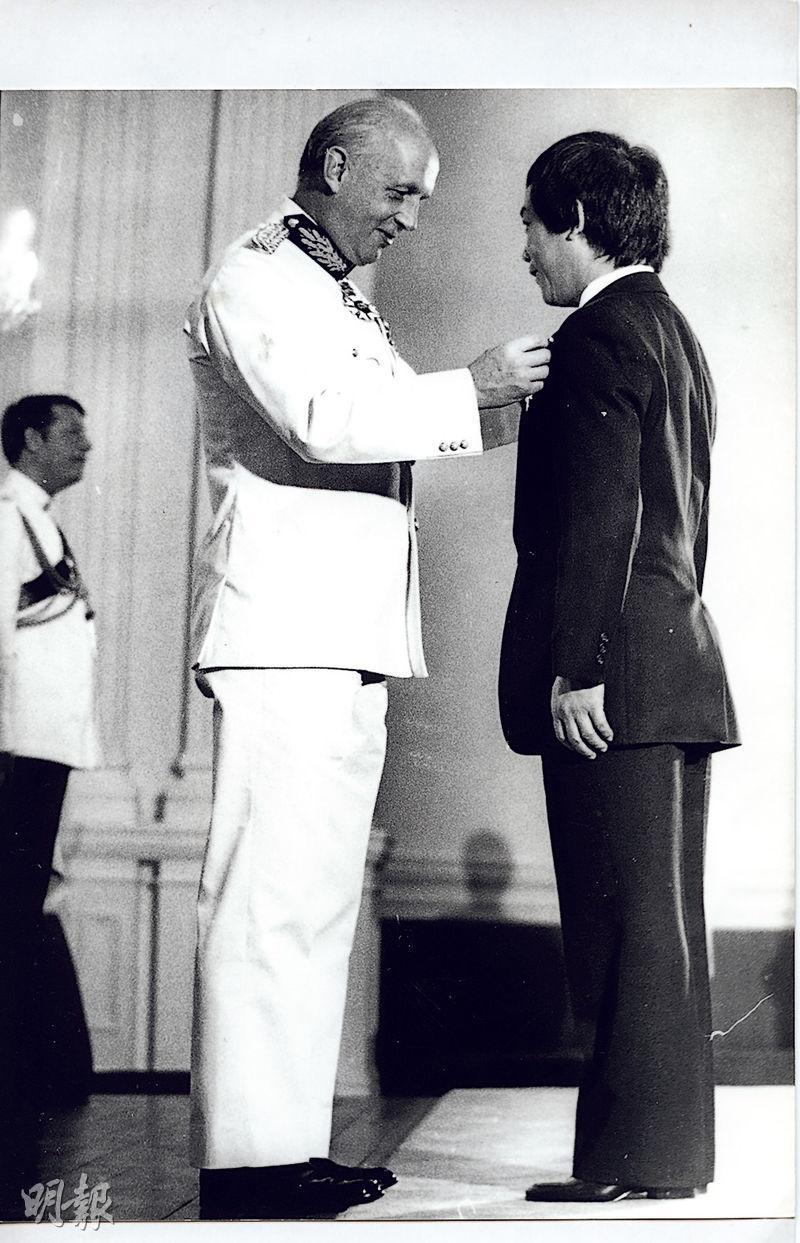 In 1982, Joseph Koo received the MBE from the then Hong Kong governor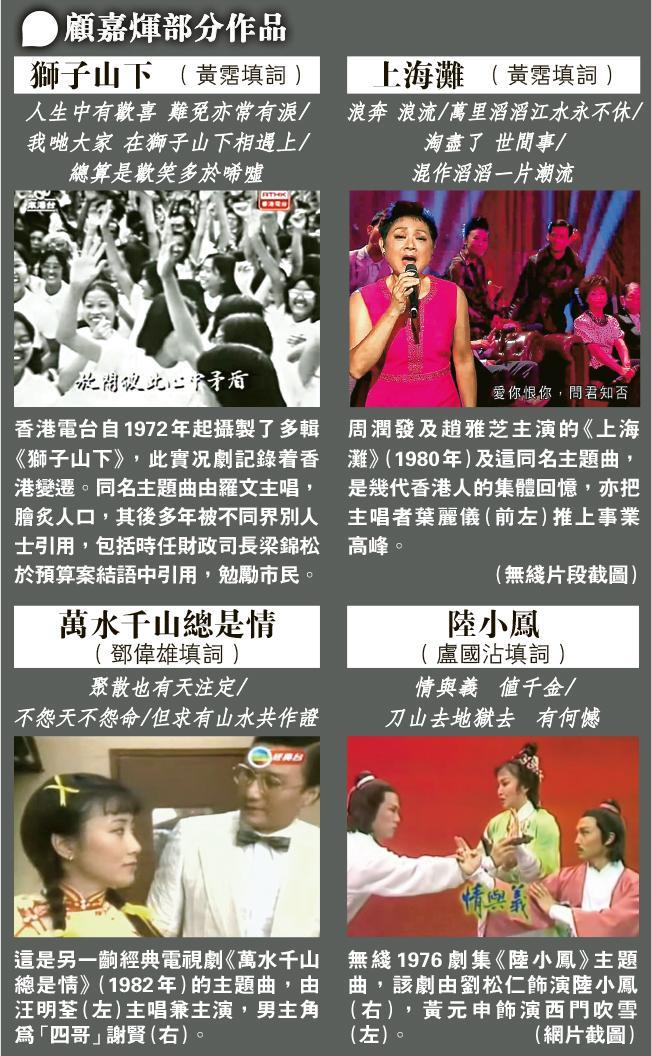 Some of Joseph Koo's work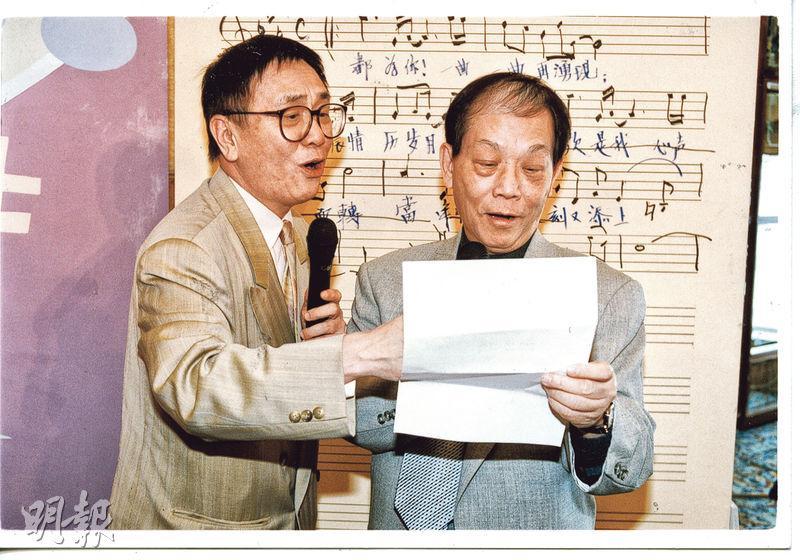 James Wong and Joseph Koo were known as the "Fai Wong" team. They worked together for decades and set off a lot of spark. Once when Joseph Koo reached a bottleneck in his composition, he called James Wong. "I hummed, while he wrote the lyrics. In less than a hour we finished." James Wong said that he never fought with Joseph Koo. "It was a Heavenly collaboration, from the good karma of my previous life."
Frances Yip says in 2020 she and Joseph Koo originally would have had a chance to meet, but due to the pandemic they ended up only talking over the phone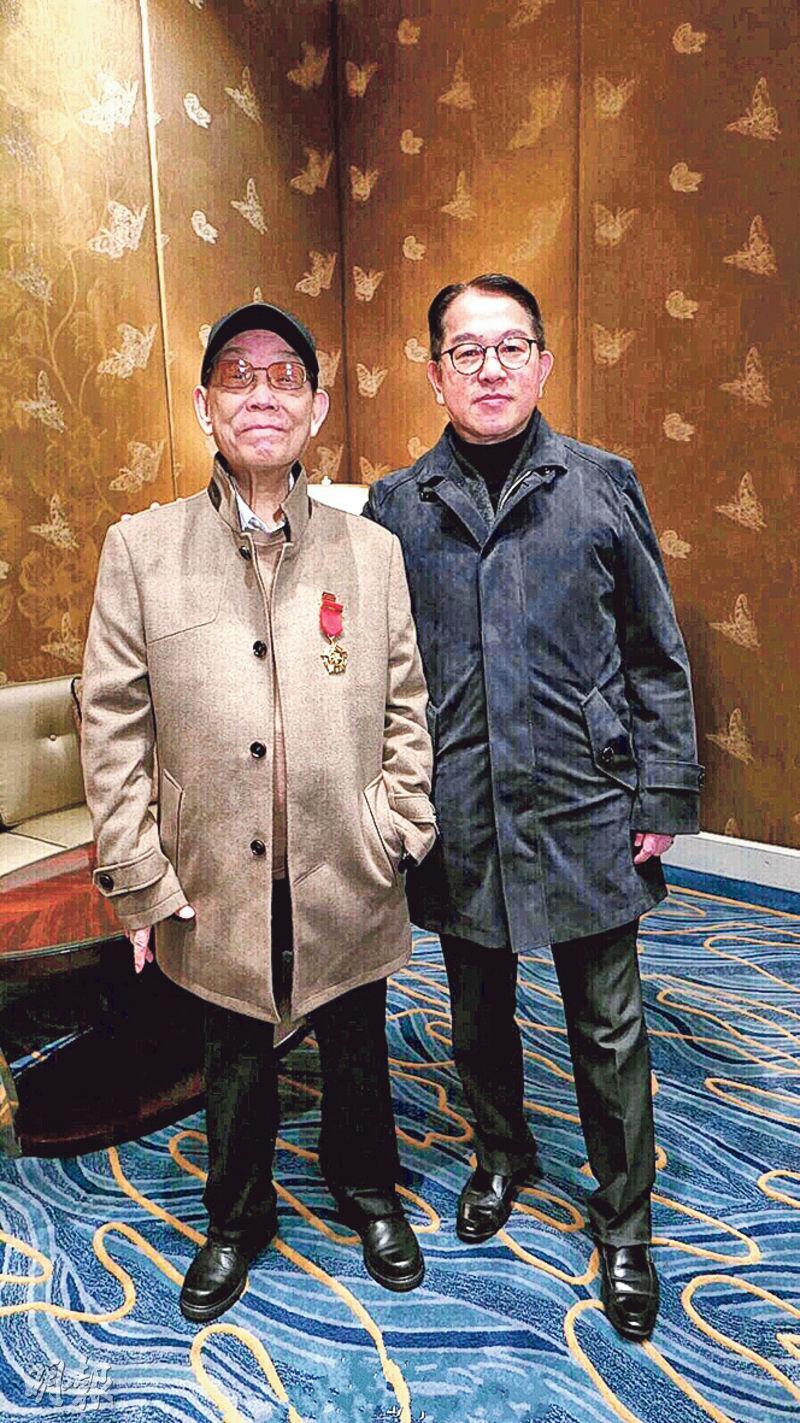 Yau Ah Kwai says that Joseph Koo really liked the romantic musical that Raymond To wrote with his music and he would keep working on it.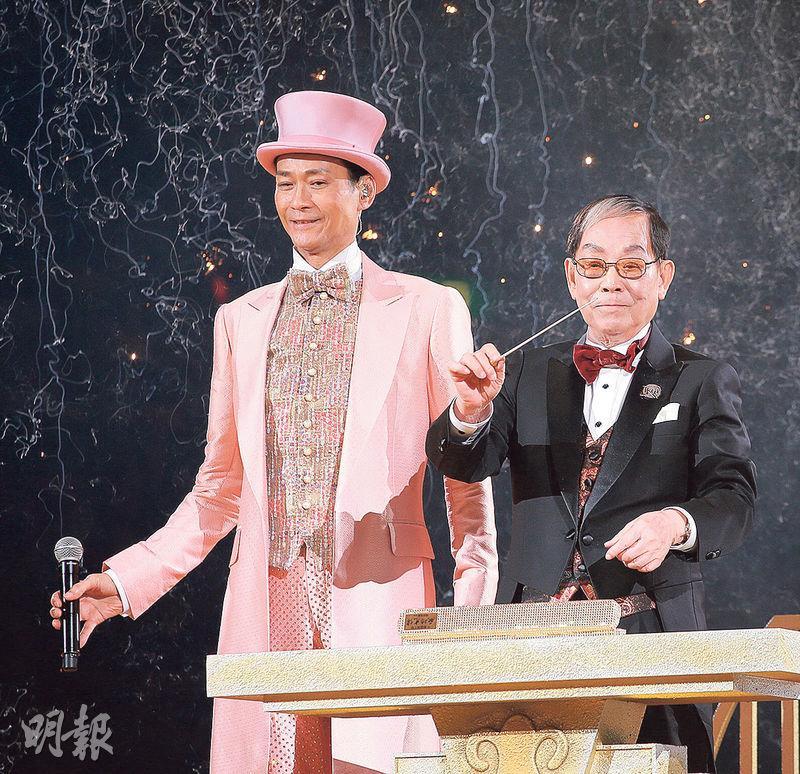 Adam Cheng says that the passing of Joseph Koo was a great loss to Hong Kong music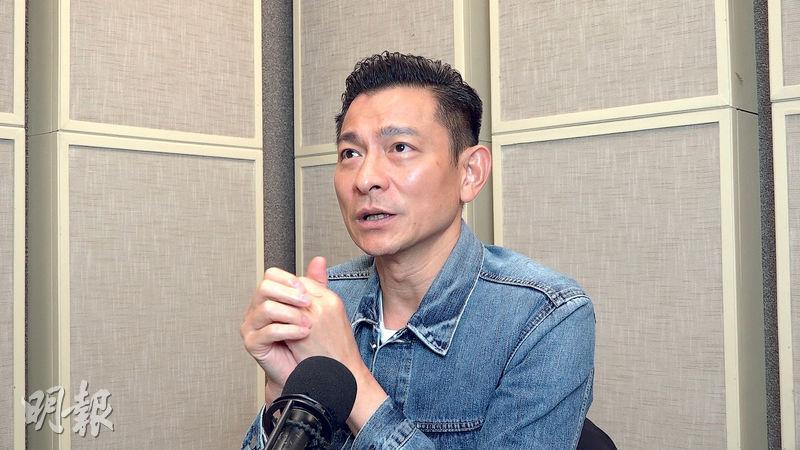 Andy Lau says that Joseph Koo represented the golden era of Hong Kong music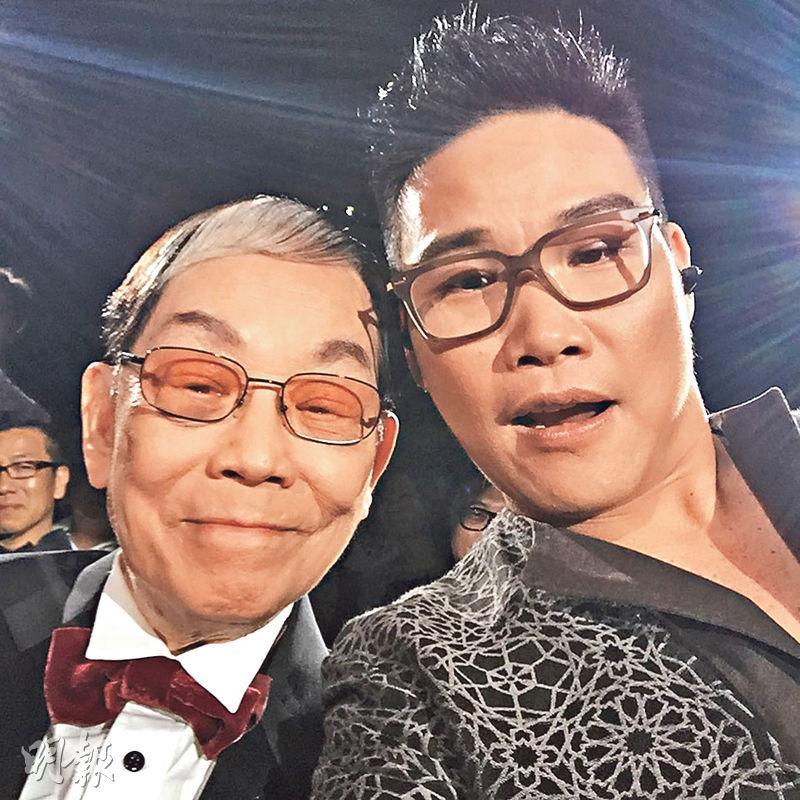 William So remembers Joseph Koo with a photo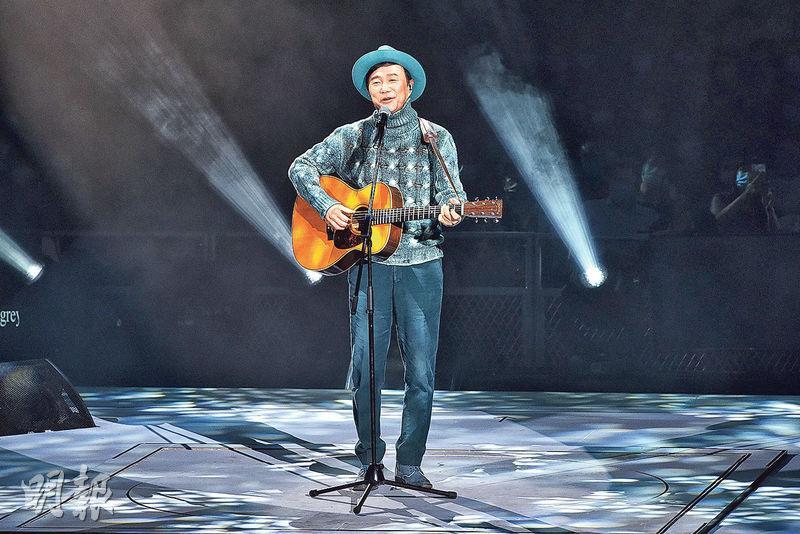 Albert Au thanks Joseph Koo for writing songs for him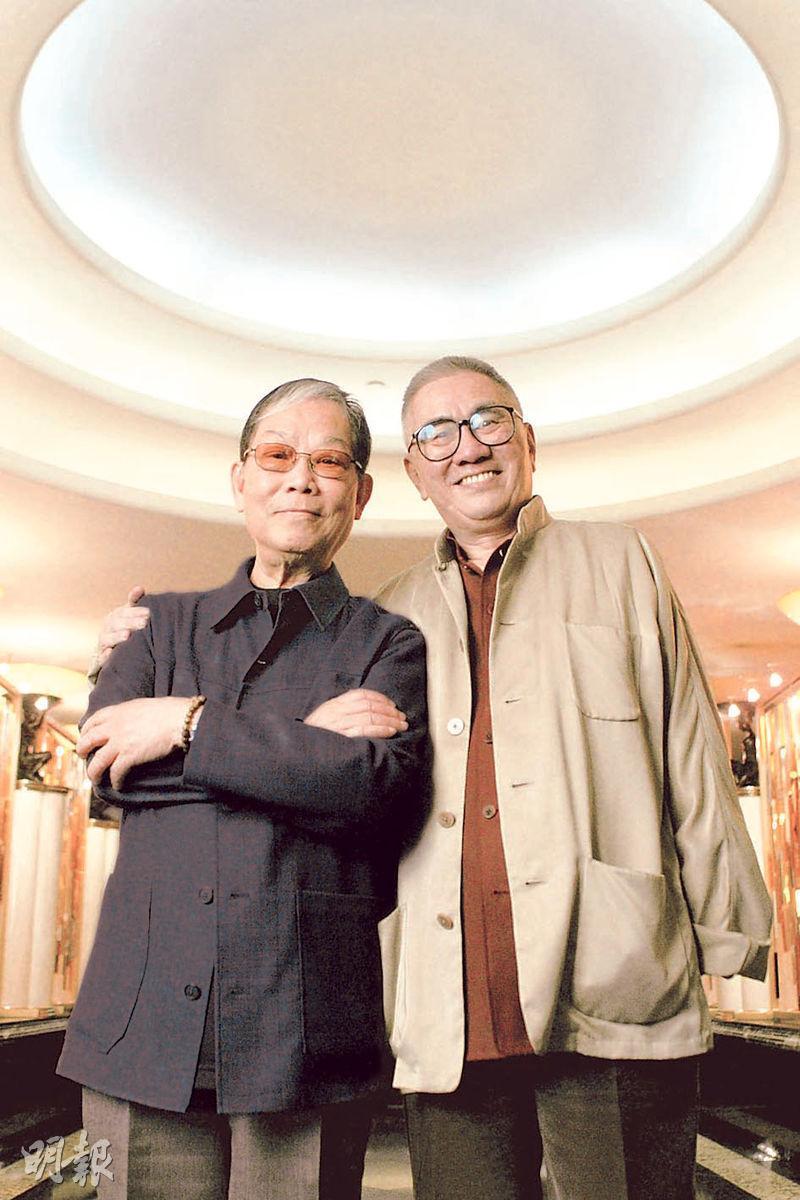 Joseph Koo and James Wong mutually admired each other. "Fai Wong" created countless classic songs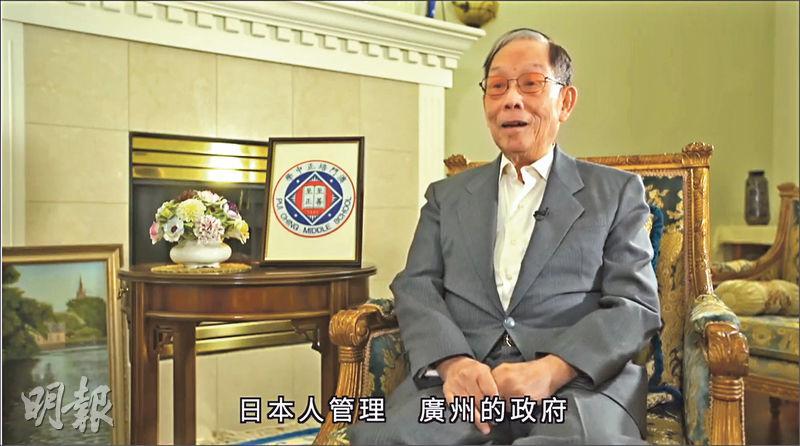 Joseph Koo remembered studying in Pui Ching Middle School in Macau during World War II
courtesy of mingpao.com
Famous composer Joseph Koo Ka Fai two days ago passed away in Canada at age 92. Her friend Gigi Wong Suk Yi received the notice from the Chinese Canadian Artists Federation in Vancouver, and Koo Ka Fai's sister Josephine Koo Mei confirmed the news. Koo Ka Fai dedicated his life to music, wrote many memorable classics like BRAVE CHINESE, HEAVENLY SWORD AND DRAGON SABRE, UNDER THE LION ROCK AND THE BUND, and won countless awards. He received the Top Ten Chinese Gold Song's highest honor -- the "Golden Needle" award, the Composers and Authors Society of Hong Kong "music achievement award" and others. Koo Ka Fai was like a mentor and a friend to Liza Wang Ming Chuen, they met in the late 60s. "Brother Fai wrote many theme songs for me. The songs he wrote were very right for me to sing, they were great and definite hits. He was very talented because he could accommodate people of any key, very right for everyone's voice." Adam Cheng Siu Chau also sang Brother Fai's countless classic songs and had deep respect and memories of Brother Fai. "I believe every singer who has sung his song would feel that song was tailored for them, made your quality stand out, all of which were key ingredients of why a song would be popular." He felt that Brother Fai's passing was a great loss to music. Currently in Australia, when Frances Yip Lai Yi started and competed in a singing contest SHARP NIGHT, Brother Fai as the judge gave her a full score. Later he invited her to sing commercial jingles and film soundtracks and brought her into the business. Later she rose to fame with THE BUND. Thus she said that without Brother Fai, she would not be able to sing for 51 years. She also praised him for having no temper.
Brother Fai always helped the younger generation, one of them was Kay Tse On Kay. Brother Fai's final song before retirement, THE EARLIEST HAPPINESS (JUI CHOR DIK FAI LOK), was written for her. Listening to it again now, her emotions were mixed as she treated it like a valuable gift. In 2015 she took part in Joseph Koo's retirement concert. She missed the joyful atmosphere backstage with Brother Fai and a group of elders. Brother Fai in 2011 received the Hong Kong Art Development Council's "Lifetime Achievement", and many honorary doctorate degrees from many schools. He was highly respected by everyone.
Last night TVB produced the special program UNFORGETTABLE MUSIC MASTER: MR. JOSEPH KOO as a salute to the music godfather. Joseph Koo's son Koo Chi Wo yesterday spoke to SCOOP over the phone from Vancouver. He said that her father's health was decent, only in the past two weeks he suddenly became fragile and could not sleep. A lot of bodily functions already were as great as before. Later his condition suddenly deteriorated and the entire family rushed to the hospital. My Mama was by his side, Sister due to health issues is in Hong Kong." Father's funeral would take place in Vancouver.
A group of younger generation expressed deep regret over Koo Ka Fai's passing. Joey Yung Cho Yi on social media posted a black and white photo of her and Koo Ka Fai and wrote, "Forever miss you Brother Fai!" Another junior colleague Julian Cheung Chi Lam was fortunate to have performed his and James Wong Jim's 1994 TVB series THE LEGEND OF CONDOR HEROES theme song. "I was fortunate enough to have worked with him, this was destiny. Back them at the concert I was able to get a selfie with him, I was so happy! He was a music giant of a generation, his music would always remain in our memory."
Singer Albert Au Shui Keung would miss Koo Ka Fai endlessly. "His song influenced the people Chinese around the world. His songs have influenced and touched everyone. Before I got into the business when I performed at restaurants, he already supported me. When I got into the business, he wrote MEETING IN CHILDHOOD for me. The last song he wrote for me was WHEN WILL WE MEET AGAIN. He was the most influential person in Hong Kong music history. His songs would always remain in this world." Jinny Ng Yeuk Hei, Lui Fong and Johnny Yip Chun Tong all expressed regret over Koo Ka Fai's passing.
Koo Ka Fai was a humble Mr. Nice Guy in the hearts of many stars as he was willing to help new comers. Once performed Brother Fai's song DELUSION (the film LAST EUNUCH IN CHINA's theme song), Andy Lau Tak Wa said that Mr. Koo Kai Fai was a great musician of Hong Kong. He would miss him very much. "Dr. Koo was a Hong Kong music treasure. His work was classic and absolutely can represent Hong Kong music's golden era. His songs were the best gifts that he left us. May he rest in peace in Heaven. The beautiful and joyful songs under his pen were like angels, always remaining in our hearts."
Musician Mak Chun Hung composes film scores in Hong Kong. Due to music he met Koo Ka Fai. Their friends would describe him as Brother Fai's "god son". Friends would contact Brother Fai through him. On social media he wished the great Mr. Koo continue to live happily and carefree over there, and he would forever and always miss him. Mak Chun Hung said that Brother Fai's passing was regrettable and sudden. He held back his sorrow and pain as he said that he has always admired brother Fai. Back then he asked Wong Suk Yi to invite Brother Fai to dinner, since then he and Brother Fai got along famously. Brother Fai always had exchanges with him over music. He said, "Brother Fai never said much, but when he chatted with me he would open up like a flood gate. We not only talked about music but also had heart to heart chats. Many people would ask Brother Fai to tea he would not go, but when I would ask him for afternoon tea he definitely would come. He really liked coffee. We often went to the coffee shop at the City Garden Hotel. From around 2007 to before Brother Fai emigrated to Canada, we constantly met. each time I would personally drive to Brother Fai's home to pick him up and drop him off. I would also take him for joy rides." He pointed out that Brother Fai marched along with the times, very early on he already knew how to use computer software to write songs. He was very good at it too. He would take care of Brother Fai's computer equipment connections and other issues. He said that when they met Brother Fai was already retired, but Brother Fai really loved him. He was easy going and did not put up air. After Brother Fai emigrated, they stayed in touch. How has Brother Fai's health been in recent years? He said, "We mainly stayed in touch through e-mail. He would reply very quickly. He was great, his mind was very sharp."
Wong Suk Yi and Brother Fai became familiar in Vancouver, Canada. Because they were all members of the Chinese Canadian Artists Federation in Vancouver, they would meet for tea every Wednesday. Wong Suk Yi said, "Because he and Sister Koo Mei are painters, I like photography, so I was fortunate enough to join. Then every year we would hold exhibits together. He happened to live in the next block from me, so when I had parties I would definitely invite him. I act, and he made music, instead we got connected overseas. Later we were in Hong Kong, before the pandemic a film score composer Mak Chun Hung really admired Brother Fai and asked me to introduce them. Since then they have been great together. Koo Mei even said that I introduced this 'god son' to Brother Fai. Brother Fai was very easy going, always with a smile. When we met we didn't talk about music, everything was about food and life."
Eliza Chan Kit Ling said, "Brother Fai was weaker in recent years, because his age was up there. I really miss him...... I was fortunate enough to participate of most of Brother Fai's concerts." She praised Brother Fai's Cantonese songs could not be topped, as they represented Hong Kong Cantonese song culture. Looking back at communicating and joking on the stage with Brother Fai, Wong Jim said that Brother Fai was "Beethoven of the Chinese people". She said that Brother Fai was very cute and humble, had a sense of humor, a Mr. Nice Guy who was also very willing to help the younger generations. This master passionately contributed to life and to music, younger generations should carry on this spirit.
Kitman Mak said that her first album LOVE OF THE RHINE's producer was Brother Fai. She praised Brother Fai for not putting on air and was a great person. Back then she was still new. Brother Fai deliberately asked her to go to the studio to help her with her key. She also said that Brother Fai behaved and spoke like a child. He like an angel left good music for the world. She hoped that the Hong Kong government would be able to erect a Joseph Koo museum. His era made great contributions to Hong Kong music and he was a great artist of a generation.
Johnny Yip Chun Tong's hit FORGET ALL THE LOVE IN THE HEART came from the hands of Koo Ka Fai. He was very upset by Brother Fai's passing, pointed out that Brother Fai wrote very beautiful songs for the singers. His work nowadays has already become classic hits. He was very grateful to Brother Fai.
Fung So Bo started as a singer early on and worked with Koo Ka Fai. He said, "He had great achievements. We haven't been in touch for years. His wife is my friend. Back then we often played mahjong. Brother Fai taught me how to sing, but it was in the 60s and the 70s. I entered Brother Fai's life as a student.
Many of Koo Ka Fai's songs had James Wong Jim's lyrics. They were known as the "Fai Wong" team. The first "Fai Wong" work was the Rebecca Pan sung Mandarin Song LOVING YOU BECOMES HURTING YOU. This destiny was made in the 1970s when he wrote the songs for a musical PAI NIANG NIANG. Koo Ka Fai mentioned in an interview that his work often had Wong Jim's lyrics and Roman Tam (Law Man)'s performance. He said that they were like an "Iron Triangle". "The composer has a little advantage. The song has to be done in 3 weeks. Everyone (composer and lyricist) should get a week and a half. I spent two weeks and six days on the composition, I wouldn't give the song to Wong Jim to write lyrics with until the last day. So he had to rush. THE BUND was like this, Ah Jeh (Wang Ming Chuen)'s BRAVE CHINESE was also."
Most Hong Kong would not be strangers to the opening verses of THE BUND. "Fai Wong" over the years have set off many sparks. Koo Kai Fai not only used up "all" the song writing time, in a 2006 interview he shared the creative journey. The most memorable to me was the television station once arranged for Koo Ka Fai to write the theme song for the series THE BUND, but on the night before the deadline he still had no idea. Thus he called Wong Jim. "I hummed, while he wrote the lyrics. In less than a hour it was finished. The next morning we handed it to the television station for recording." Koo always admired Wong Jim's talent, saying that when they first worked together on LOVING YOU BECOME HURTING YOU he already sang the praises of Wong Jim to himself. "This person isn't simple at all."
At the time of the interview, Wong Jim already passed away two years before. Koo Ka Fai mentioned, "Sometimes in the middle of the night I am composing on the piano, whenever I think of some good ideas my next instinct is to call and tell Wong Jim. Then I would think and remember that he is no longer here."
"Fai Wong" in a 2004 interview said that their first Cantonese song was for the theme song for the television series A HOUSE IS NOT A HOME (GA BIN). Koo described the verse "Change originally is forever" has already become the golden quote for Hong Kong people. Wong Jim in the interview claimed to be an "explosive" person, "'Greeting' others with ease", but for over 40 years of working with Koo Ka Fai they have never argued. "Working with Old Tsui (director Tsui Hark)......the process was very rough......with Ah Fai we never argued, the process was pleasant, the result was beautiful, a heavenly collaboration that I feel is like from the good karma of my previous life."