Jinny Ng goes to the movies with husband Alex
courtesy of on.cc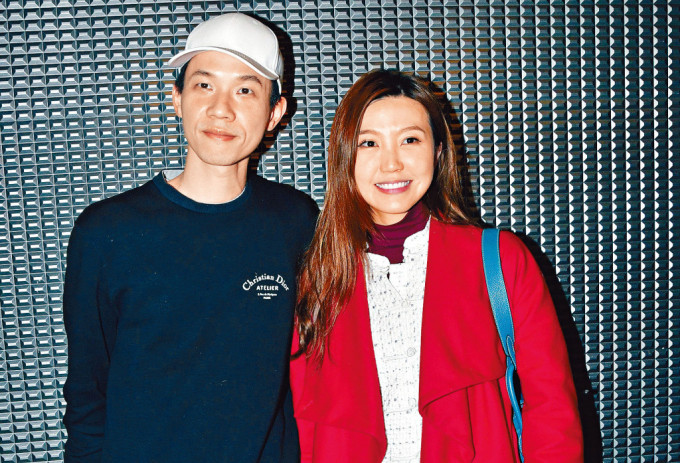 courtesy of singtao.com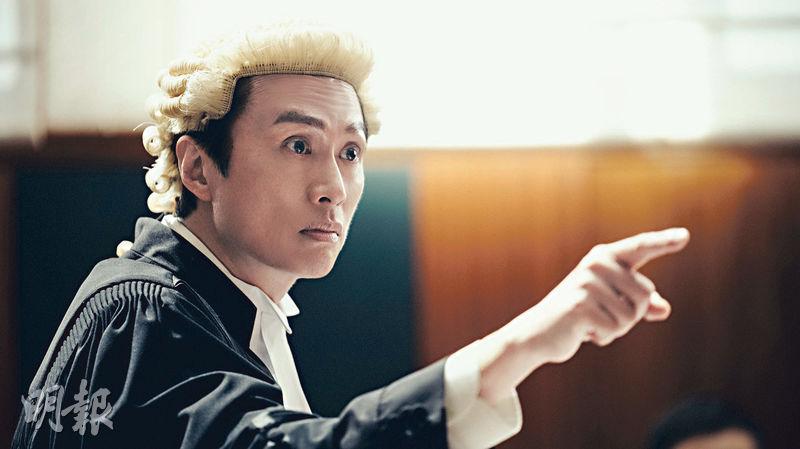 The Dayo Wong starred A GUILTY CONSCIENCE has repeatedly set new records since its release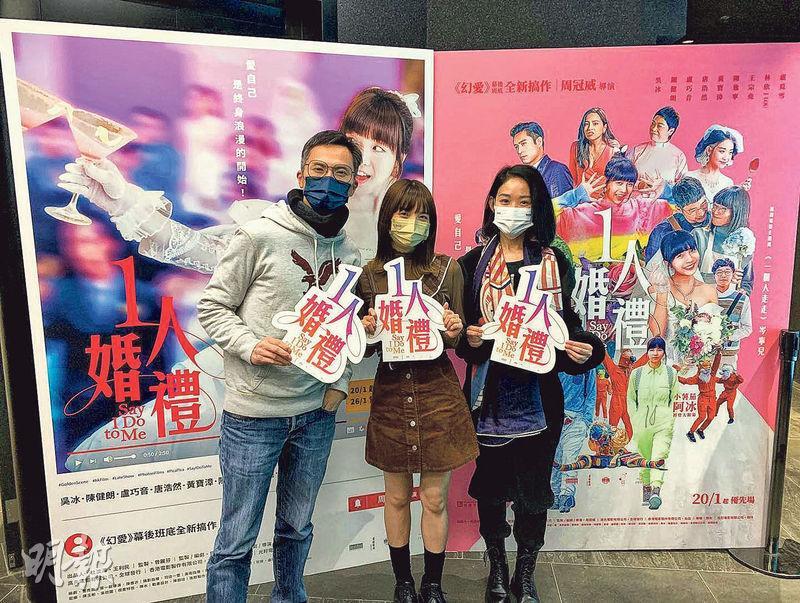 SAY I DO TO ME's director Kiwi Chow and actress Sabrina Ng attend an audience appreciation event


Adam Pak and Alannah Oh attend A GUILTY CONSCIENCE special screening
courtesy of mingpao.com
Adam Pak Tin Nam, Allanah Ong (Lam Siu Cham), Jinny Ng Yeuk Hei and husband Alex Ho Siu Hung, Candy Yu On On, Yuen King Tan, Sharon Kwok Sau Wan and Kong Chi Nei two nights ago attended A GUILTY CONSCIENCE (DUK SIT DAI JONG)' show business guest special screenings. The busier the 82 year old Lam Siu Cham would get the more energetic she would become, as she would start production on several films. Ng Yeuk Hei said that this year career would come first as she would not have another baby.
Pak Tin Nam said that aside from being busy with audience appreciation events recently, he also came to support his on screen "mother in law" Lam Siu Cham. He pointed out that this time from Sister Siu Cham he learned that as an actor the most necessary was have politeness and character. Speaking the film after 10 days has already passed HK$ 55 million at the box office, he praised the script as well written. At the same time he was very grateful to the Hong Kong audience for its support. He also said that if the box office would climb higher, he would try to satisfy all the viewers' requests on his live stream as a show of appreciation. Would he appear in swim wear? He joked, "This one seems to be Ah Dee (Ho Kai Wa)'s, he said he would wear swimming trunks. (Would you show off your muscles?) If that would be a live request, we will see. Actually I am happy, reaching HK$ 55 million in 10 days is very sharp. In addition the word of mouth has been great, but we still really need everyone's support." Playing the villain in the film, he also felt that as an actor he should not mind whether the role was good or bad. As long as he could get into character he was fine.
Sister Siu Cham after the special screening already flew to Canada to visit her family yesterday. "I haven't been back in 3 years, I really miss them. This time my son and daughter bought the plane ticket, I would stay for a month." Sister Siu Cham revealed that after returning to Hong Kong he would work on Johnnie To Kei Fung's new film and two Mainland films. The 82 year old said that busier the better, instead without work she would feel very tired. Her family has also been very supportive. Sister Siu Cham said, "In 2019 I won Best Supporting Actress in Canada, at the time I was 79. People asked me when I would retire, I said I would act until I would be 100."
The Lunar New Year film A GUILTY CONSCIENCE last night reached HK$ 58 million and landed in ninth place in Hong Kong film historical box office. Lead Dayo Wong Tze Wa posted, "Dresses are pulled and pants are falling, all because of you!" The Kiwi Chow Koon Wai directed SAY I DO TO ME (1 YUN FUN LAI) opened on the second Lunar New Year slot on January 26th and has made HK$ 1.9 million. Some online said that the SAY I DO TO ME was in box office trouble and started a box office pumping movement. Chow Koon Wai has been promoting hard on social media and revealed that more and more people have been booking entire shows to enjoy the film.
A GUILTY CONSCIENCE has been extremely topically. Many viewers have said that they have seen it two to three times. Speaking of many scenes being cut, like the intimate scene between Louise Wong Dan Nei and Fish Liew Chi Yu in the production special, someone has asked for a "director's cut" release.
Aside from A GUILTY CONSCIENCE's box office success, during the Lunar New Year EVERYTHING UNDER CONTROL (CHIU SUN GAING HAI GIP ONG HA) was also closed to HK$ 15 million. The Japanese animation THE FIRST SLAM DUNK passed HK$ 35 million.
The Chow Koon Wai directed SAY I DO TO ME after 4 days (January 23rd to 29th) made over HK$ 1.6 million and accumulated over HK$ 1.9 million. Some online said that SAY I DO TO ME was in box office trouble. Some restaurants in order to help with the box office gave 10% discount with the movie's ticket stubs; some stores gave away a free ticket coupon, hoping client3s would take another person to the movie.
SAY I DO TO ME has about 100 shows daily, but they have been either early or late shows. Many have said that they wanted to support the movie but said it would not be easy. Director Chow Koon Wai has been promoting hard on social media and shared that different units have booked shows. "More and more people have been booking shows to enjoy SAY I DO TO ME." In order to thank the audience for its support, Chow Koon Wai and lead actress Sabrina Ng Ping today and tomorrow would attend audience appreciation events.