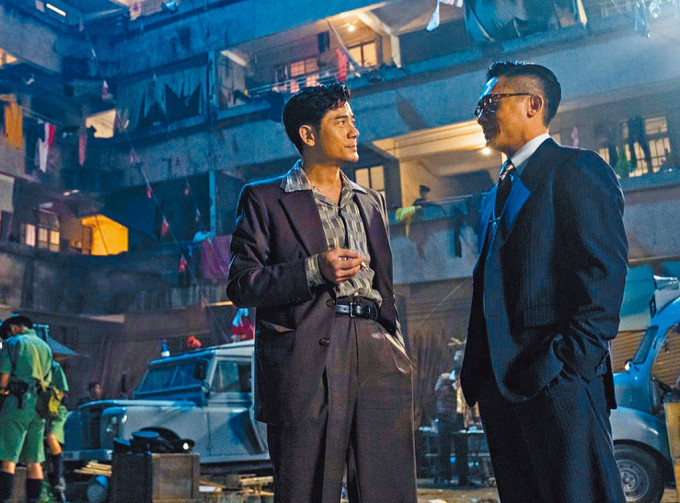 Tony Leung Chiu Wai and Aaron Kwok reunite 20 years after TVB's EVERYBODY IS SOMEBODY'S FAVORITE
courtesy of singtao.com
Best Actors Aaron Kwok Fu Sing and Tony Leung Chiu Wai teamed up with PORT OF CALL (DAP HUET CHUM MUI)'s director, Hong Kong Film Award winning screenwriter Philip Yung Tsz Kwong on the new film WHERE THE WIND BLOWS (FUNG JOI HEI SI). The movie has officially been set for a February 17 nationwide release. WHERE THE WIND BLOWS would differ from past movies about the legend of the Four Great Detectives. With all new vision the film would bring the audience back to that controversial era and stress the changing of the times. with a poetic style, the film would the glory days of Hong Kong hand in hand with the audience. Yung Tsz Kwong invited two Best Actors Kwok Fu Sing and Leung Chiu Wai for their first confrontation. They would with their white hot acting skills memorably interpret two Chinese Detective Lui Lok and Nam Kong's growth and inner world, not only dissecting the reasons for their ambitious journey but also depict in detail their emotional world with their family and lovers.