Sisley Choi even would be willing to be working at "catering" just to work with Stephen Chow
Stephen Chow asks for everyone's wishes and gets tons of responses
Keung To has been lively in his series and variety shows, and often makes faces privately. He probably would not have any problem with playing ugly.
courtesy of on.cc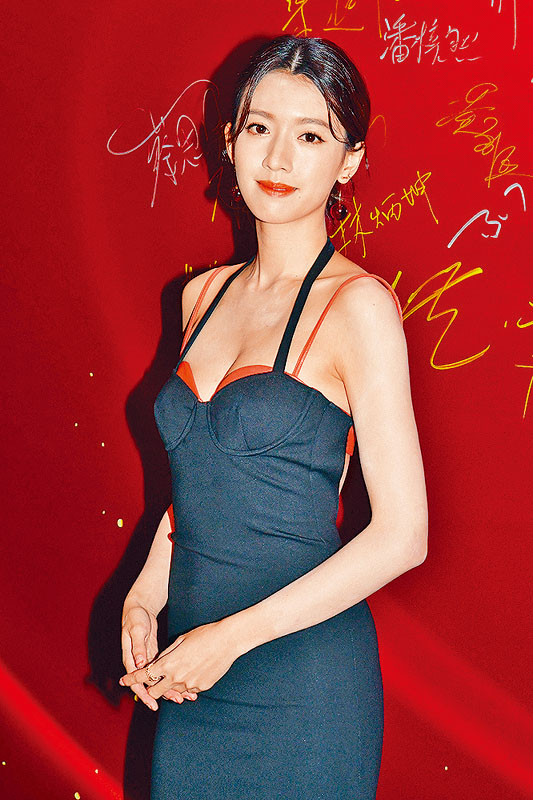 Sisley Choi gets a response from Stephen Chow personally
courtesy of singtao.com
Tin Kai Man earlier revealed that Stephen Chow Sing Chi would return to acting at age 65. Although it would still be 5 years way, fans were already looking forward to it! Recently he interacted with fans on social media and earlier even posted as a "wishing well". "In the New Year, whatever wish you have, tell them all!" Many artists like Myolie Wu Hung Yi, MIRROR's Anson Kong, ERROR's Poki Ng and others all left messages, but none were as eye catching as TVB Best Actress Sisley Choi Si Bui!
She wrote, "I wish to be your underling!" Chow Sing Chi soon responded, "You got it! How would you repay me!" With the chance to become a "Sing Girl", Si Bui naturally would be willing to do anything. She even quoted the film FLIRTING SCHOLAR (TONG BAK FU DIM CHAU HEUNG), "I would call you Big Brother! Then I wish fate would drive me to properly repay you, for real." She later said, "When I saw him agreeing, it was already the best start for me in 2023. I am very happy!" She even said that she would be willing to serve. "I hope to be able to witness the glory of his filmmaking. I can do chores, PA, actor, props, catering, anything. If one day I can make a movie with him that would be great!"
In addition, Chow Sing Chi also paid attention to the new group that was known for their comedy, ERROR. Member Poki posted, "I want you to make a movie." He jokingly replied, "I wan to sing." Poki followed up and fought for the opportunity. "Can we release a duet?" Some "Keung Candies" also took the chance to fight for opportunities for their idol and successfully got Chow Sing Chi to respond. "That's good, I don't know if he would mind playing ugly." He even thought of the role for Keung To! Actually many stars like Vicki Zhao Wei played ugly characters in Chow Sing Chi movies and rose in popularity, so it absolutely would be a good opportunity. However who would know whether this "wishing well" would just be all talk? Reporters asked if he would truly ask Choi Si Bui, Keung To and others to make a movie, Chow Sing Chi's assistant Chris replied, "We would try to get in touch with them. Actually we have been meeting with many new generation actors."
Wu Hung Yi shared a "dream" outside of work. With a happy family and 3 sons, she wished Chow Sing Chi would start a family and have a "Little Sing Sing". Chow Sing Chi lamented, "My life isn't as good as yours."