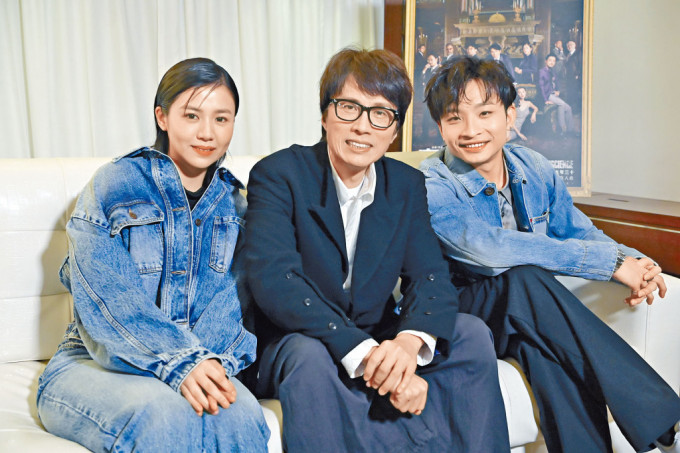 courtesy of singtao.com
Dayo Wong praises Renci Yeung and Dee Ho for their passion for acting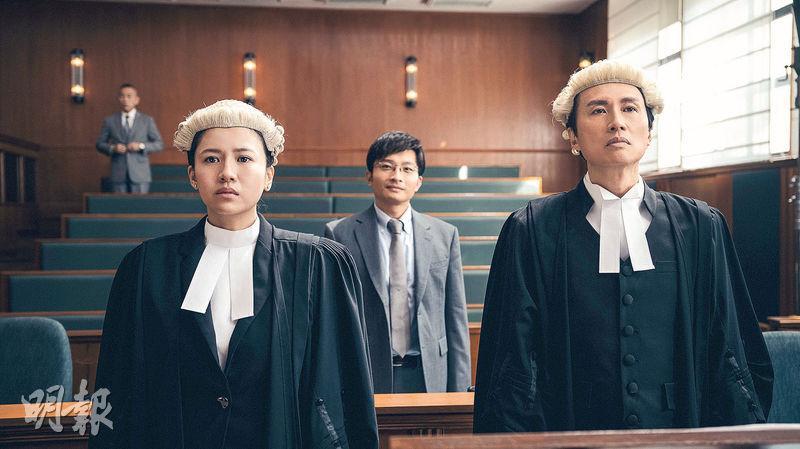 Renci Yeung and Dee Ho really enjoy working with Dayo Wong. While working with him they did not want work to end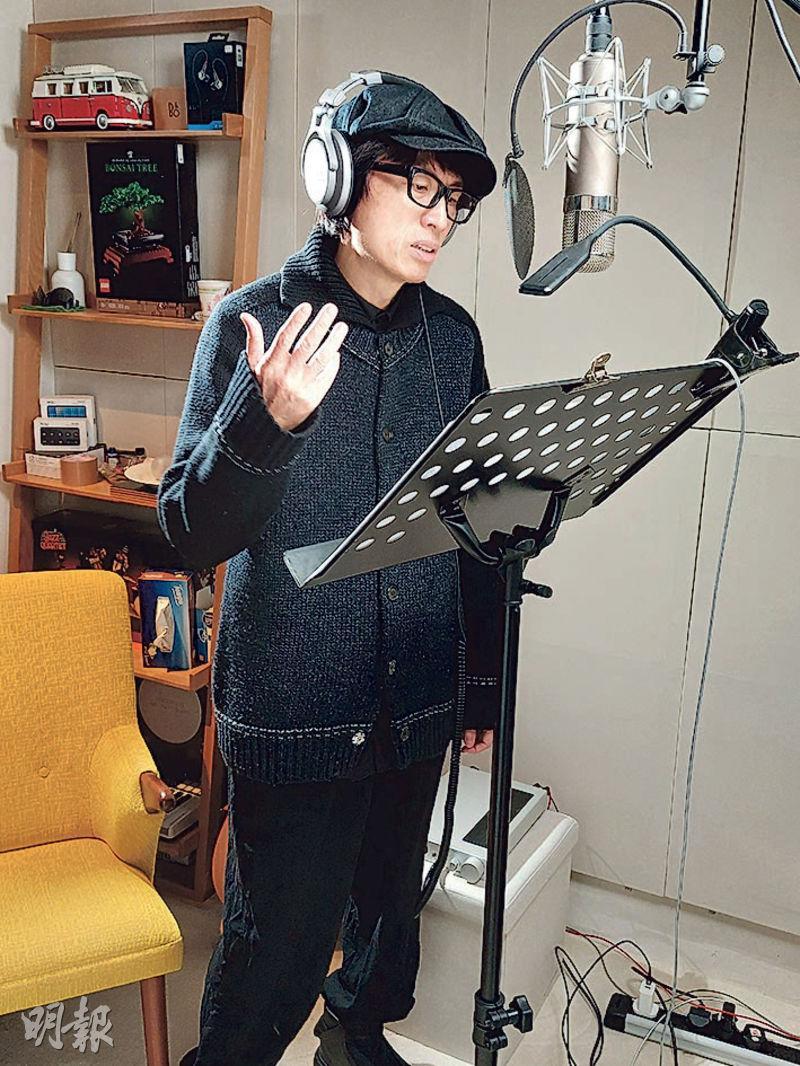 Dayo Wong and Dee Ho would perform the film's promotional song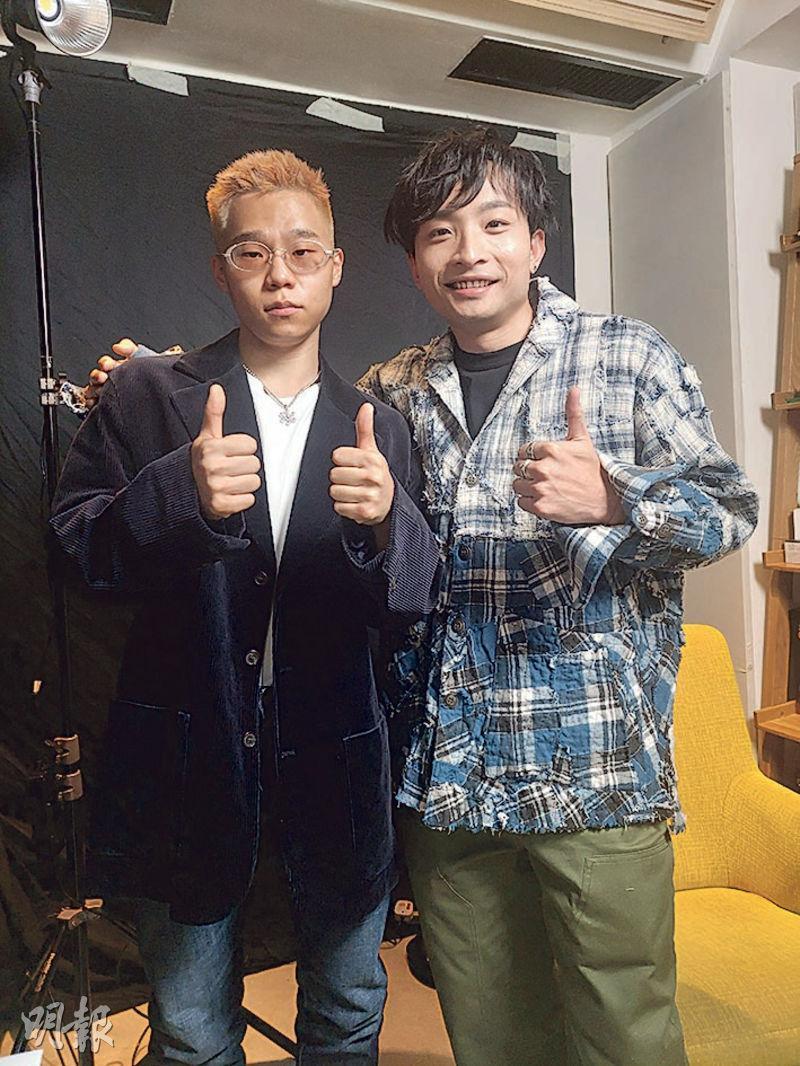 Dee Ho jokes that he tried to perform the song in Gareth T.'s voice but found it very hard. In the end he performed with his own voice.
courtesy of mingpao.com
Dayo Wong Tze Wa led Dee Ho Kai Wa and Renci Yeung Si Wing in the legal film A GUILTY CONSCIENCE (DUK SIT DAI JONG) to celebrate the Lunar New Year with movies fans. Last year Tze Wa's TABLE FOR SIX (FAN HEI GUNG SUM) was unable to be released on the actually Lunar New Year but in the end made HK$ 70 million at the box office. Returning again this year, Tze Wa said that although GUILTY would not sell laughter he believed that everyone after watching would spend the New Spring with renewed energy.
Tze Wa had no box office pressure and joked that he was after artistic achievement. Last year TABLE's box office credit belonged to Peter Chan Charm Man, and this year's would be Dee's. "Just his fans alone already guaranteed HK$ 2 million! I would leave the New Year to him. My fans would watch from after the New Year to Buddha's Birthday!" Dee and Yeung Si Wing pointed out that they were the most alert with "Tze Wa God" treated the team. Both junior colleagues were asked about work with Tze Wa God, and both said that it was not difficult but very happy as well. How would Tze Wa rate his two junior colleagues? He joked, "They are very odd! Very passionate! Like they are going to school and competing for scores. In particular Wong Dan Nei even said, 'I want to die for acting', are you kidding? Very scary! Did they eat something wrong or catch novel coronavirus?"
Tze Wa and Si Wing in the film played lawyers, Ah Dee played the legal executive. All were hired to form a legal team on the lawsuit. Their relationships were confusing and complicated. Tze Wa praised the script that the director and the writer Ng Wai Lun created was very solid. "The director really put in an effort, it truly isn't easy, in particular the courtroom scenes were very strict. It was about evidences and logics, so how would I dare to change the lines! For each line, he would grab the legal consultant and come up with it. If I changed it I would be afraid of getting sued. The director previously wrote two films ANITA and COLD WAR 2, both had decent box office. With the director bearing the responsibility, I could relax."
Speaking of the most memorable scene, Tze Wa said that learning the Hokkienese was the most difficult. "From when I signed the film contract to the end of the production, I was studying like Lin Minchen with Cantonese. I memorized and memorized." In one shot to the end scenes in which he talked about the case, after the cameras stopped rolling director Ng Wai Lun went to the cast and started scolding. Tze Wa said, "I very rarely see this directory yell at people. He yelled at the jury, whether they knew how hard was the scene too shoot? Actually each juror wanted to show they were listening to me very attentively, they could not make any mistake. Otherwise it would not look good." Si Wing and Ah Dee also worried about performing poorly and dragging others down with them. Si Wing thus memorized her lines and admitted the stress was great. "Even when I was dreaming I would be delivering the lines form that courtroom scenes." Ah Dee said, "I constantly appear behind the cameras, but I still didn't dare to blink or breathe hard."
In addition, Tze Wa, Dee, Gareth T. (Tong Ling Shan), Siu Hak would work on the film promotional song A GUILTY SONG (DUK SIT SUN KUK), which would hold a music video premiere Sunday. Dee, Gardner Tse Kwan Ho, Louise Wong Dan Nei and others would take a open air bus on a parade of Yau Ma Tei, Tsim Sha Tsui and Mongkok.
Tze Wa and Ah Dee would perform the Hip Hop style promotional song, with music by Gareth T. (Tong Ling Shan) and lyrics by Siu Hak. Tze Wa said, "This time we had great music makers. The song quality is very high with a type of grievance behind it, the feeling of which is very suitable for this movie." Tze Wa before recording did not make any special preparation. "Everyone also knew that I am not a particularly great singer. The production was very accommodating to me. Ah Dee has a strong sense of music and dance beat. Climbing on Ah Dee' back, I can say it's safe."
Ah Dee said, "This song is my duet with idol Tze Wa God. Siu Hak's lyrics truly are very able to express this movie. The first time I heard it I really didn't think that lyrics could be written like these. The first time when I heard the demo I thought it was very hard to sing. I tried to impersonate Gareth T.'s voice, but it was very hard. Pretending to sing like him actually was very awkward, in the end I still used my own voice in the interpretation."