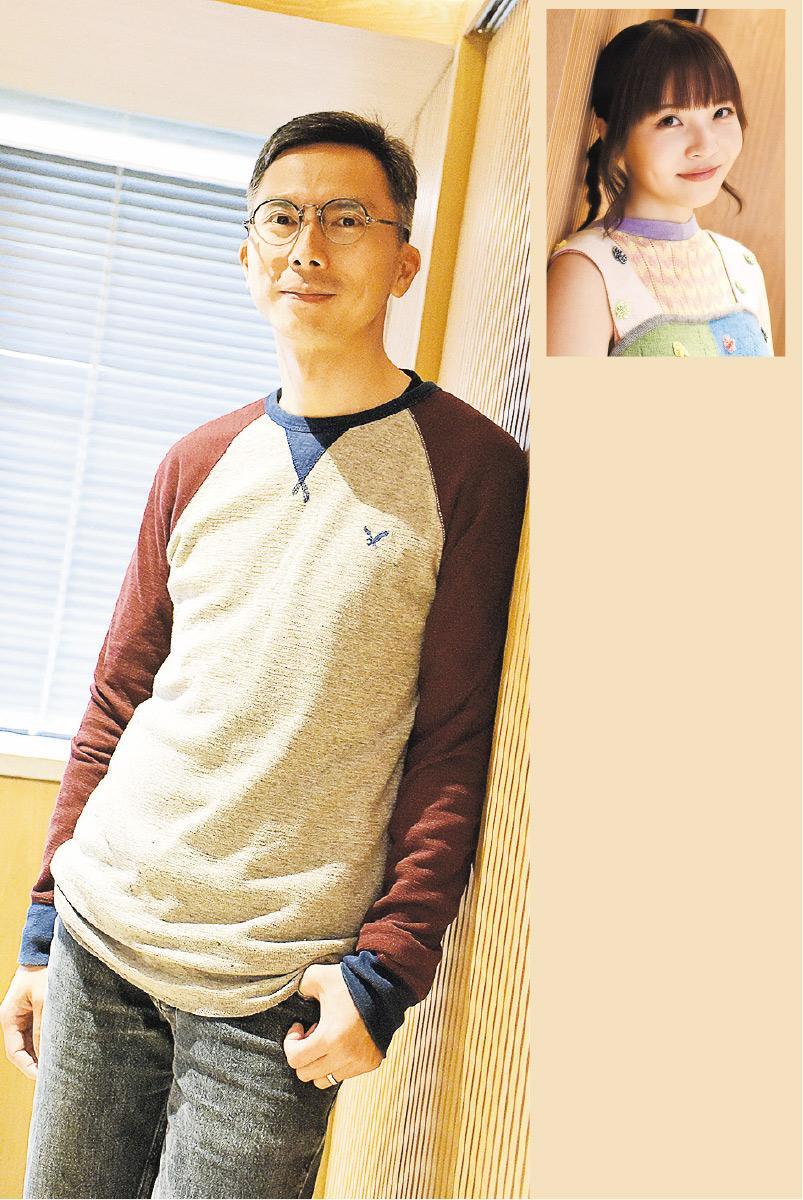 Kiwi Chow dares to cast Youtuber with zero acting experience Sabrina Ng in the lead, praising her as the only choice for the role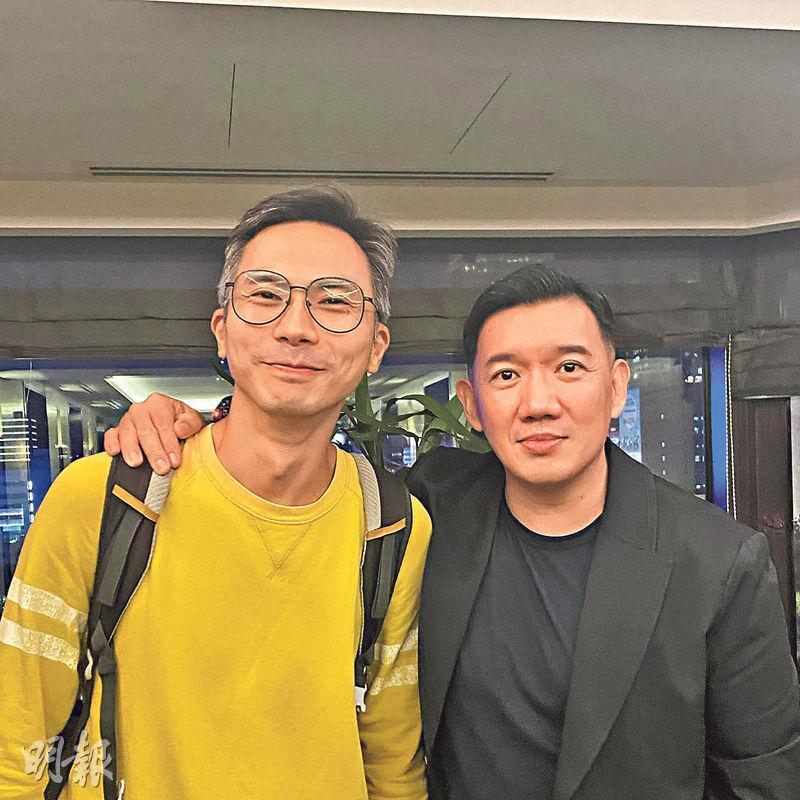 Kiwi Chow thanks one of the investors Chapman To for not giving up so SAY I DO TO ME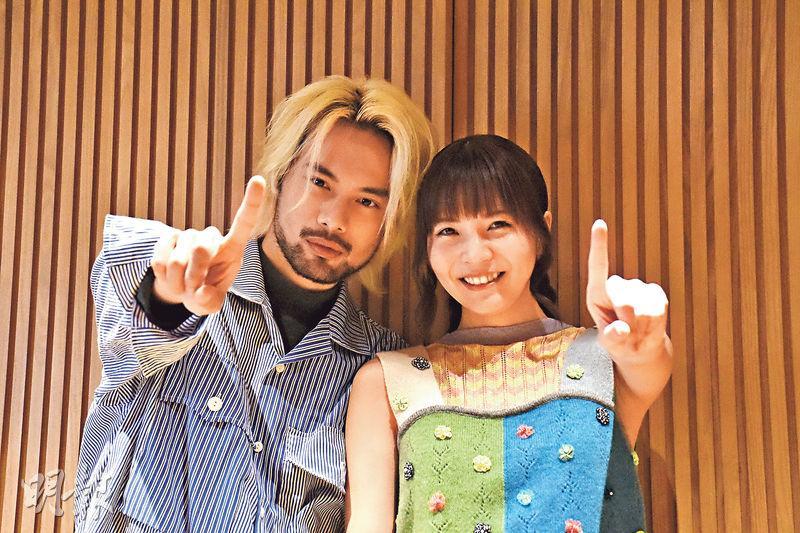 Sabrina and Chan Kin Long play a couple. She even gives her first on screen kiss to him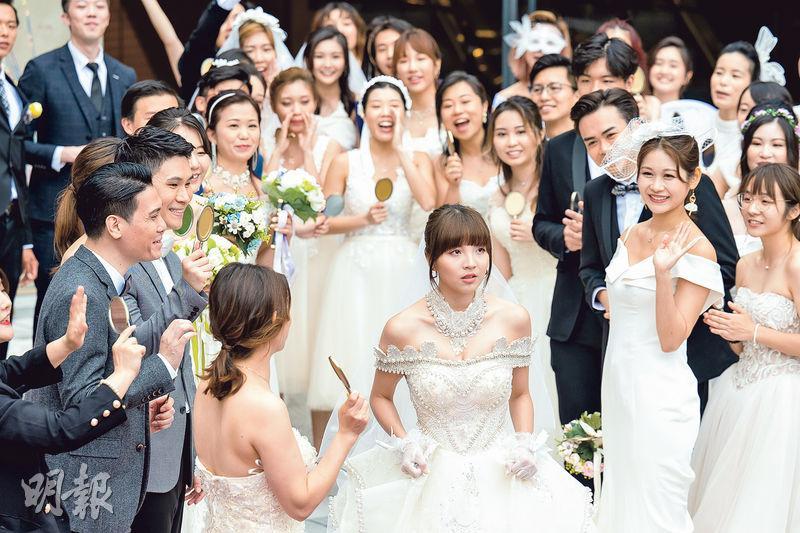 SAY I DO TO ME has more large scale scenes with more people and cost more than BEYOND THE DREAM
courtesy of mingpao.com
The BEYOND THE DREAM (WAN OI)'s director Kiwi Chow Koon Wai directed, YouTube channel Pomato member Sabrina Ng Ping and HAND ROLLED CIGARETTE (SAU GUEN YIN)'s director Chan Kin Long starred SAY I DO TO ME (1 YUN FUN LAI) would open during the Lunar New Year, opposite Dayo Wong Tze Wa's A GUILTY CONSCIENCE (DUK SIN DAI JONG) and Hins Cheung King Hin's EVERYTHING UNDER CONTROL (CHIU SUN GAING HAI GIP ON HA). Chow Koon Wai said that he had no pressure, did not want film to become a competitive battlefield, wished everyone well and good movies get good results. He admitted that after the release of his documentary REVOLUTION OF OUR TIMES, investors who originally were interested in supporting SAY I DO TO ME had second thoughts and backed out. He thanked one of the investors Chapman To Mak Chak for his unwavering support, with which the production was able to successfully begin.
Chow Koon Wai admitted that some difficulties arose while raising financing for SAY I DO TO ME. He asked many investors but ran into brick walls everywhere. "This film was under preparation after BEYOND THE DREAM was released. Because BEYOND THE DREAM performed well, very quickly I was able to find enough money to start production. Later because of my documentary film REVOLUTION OF OUR TIMES' release, many investors who really wanted to support me had second thoughts and backed out. Only To Man Chak's support was unwavering. I finally spent several months to raise funding anew. At first indeed I was upset. They agreed to invest but backed out, but I of course understood. Actually I was upset at the situation that required so much self censorship."
Ah Jat once expressed that he founded Hong Kong Film Production Co. Ltd. in hopes to contributing to domestic films. He wished that once day, Hong Kong film would no longer need to break out of Lei Yue Mun and be able to be self sufficient, Hong Kong people able to afford to raise Hong Kong people. Chow Koon Wai joked, "I want to break out of Lei Yue Mun, and make money all around the world."
Chow Koon Wai felt that what To Man Chak said made sense. "Hong Kong film productions' primary market of course are Hong Kong people, which conceivably would be more able to relate. I too hope to be self-sufficient. In the past Hong Kong film golden age we were able to. In the past half a year film suddenly thrived, it felt like a sign of revival, a return to those glory days. However no one knows whether it would last for awhile or have another breakthrough. Self sufficient so that investors can profit, not to say get rich; only with a little reward would people continue to invest in film productions, being able to sustain the industry is how it would become healthy."
BEYOND THE DREAM made over HK$ 15 million and became one of the top ten highest grossing Hong Kong films of 2020. Chow Koon Wai of course hoped that SAY I DO TO ME would perform as well as BEYOND THE DREAM, but when the rival Lunar New Year films would be Wong Tze Wa's A GUILTY CONSCIENCE and Cheung King Hin's EVERYTHING UNDER CONTROL, would he have the confidence to beat them? Chow Koon Wai said, "I don't want to turn film into a competitive battlefield. I wish everyone well. Good movies would have good rewards, not good movies would not have good rewards. I don't know whether type it belongs to."
Chow Koon Wai revealed that SAY cost more than BEYOND THE DREAM. "In comparison to BEYOND THE DREAM, this film is much more complicated. BEYOND THE DREAM mostly was (Terrance) Lau Chun Him and (Cecilia) Choi Sze Wan's romantic story without much of a scale, but SAY I DO TO ME have many large scenes with more participants. Because it is a comedy, I want the pace to be fast so the scenes and shot numbers are more. In addition I am after something stylish, and tried more possibilities. I spent more time, so in turn I also spent more money."
BEYOND THE DREAM and SAY I DO TO ME are both romantic films, but the feeling would be drastically different. The former was heavier and the latter would be lighter. Chow Koon Wai revealed that some friends after watching SAY I DO TO ME's trailer and promotions did not dare to believe that he would make this type of movie. They texted him, "I really like BEYOND THE DREAM, I can't accept that I have made SAY I DO TO ME." He made the romantic comedy because the subject was fresh, and he has never made a comedy. He wanted to challenge himself and hope that the movie would make everyone a little happier. "The subject give me a comedic sense, so I turned the interesting wedding of one into a comedy."
Why did Chow Koon Wai ask Ah Bing, a YouTuber without any acting experience, to perform? He said, "I only watched movies, I never saw Youtuber perform. To me they are strangers. I only knew a little before Ah Bing through a friend's introduction, saying that since this film was about YouTuber, why not use a real YouTuber to perform. However most at the audition were film actors. In the end I chose Ah Bing, first because she was pretty. In the film she needed to attract other characters to like her, she had to be credible. Secondly she had to be young, energetic and cute, I didn't want to find an older actor to deliberately play young. Ah Bing met all the conditions, the only concern was that she has not acted before. However after the audition I thought she was the most suitable."
As for Chan Kin Long, they met through a friend's introduction. "When the friend sent me Chan Kin Long's brief introduction, I was stunned and immediately turned off my phone. (Why did you mind him?) Because he and the character image was very far apart, which Chan Kin Long also admitted. I thought for awhile, but still felt he was worth a try."
Making her first debut, Ah Bing felt it was very fresh. Because the role was sizable and the story also revolved around her, she spent a lot of time before hand to understand where the story was coming from and would be going and the emotional journey of every scene. Ah Bing said, "If I only listened to the director's words and performed, the character would lack a soul." As a director Chan Kin Long felt that playing the role of Dickson was also difficult. "The role is very different from me. When the producer approached me, I didn't believe that Director Chow Koon Wai would ask me to play this role. I thought the director was very daring, but being daring is a necessity for creators. Perhaps I have participated in behind the scene work before, during the performance would start from the production angle." They had exchanges on the set as well, Chow Koon Wai was grateful to Chan Kin Long for giving him some suggestions, which made some shots even more life like.
Chan Kin Long felt that making people laugh was very hard. "(Ronald) Cheng Chung Kei and (Nick) Cheung Ka Fai each have their own fans, to make the general public laugh, that type of sense of humor is very hard. In the film I didn't deliberately make people laugh, I felt that I wasn't too humorous. So I had to start from the character, and make people laugh through the absurd happenings." The most memorable for him was the helmet hitting his forehead 3 times. His forehead started to swell and luckily he did not "see red"; the most memorable for Ah Bing was giving her first on screen kiss to Chan Kin Long, and falling into the sea. Because there was no room for error, she had to get it in one take. Before hand she kept practicing on land.