For the week ending Sunday, January 8 2023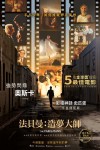 10 THE FABELMANS
d. Steven Spielberg
Michelle Williams, Gabriel LaBelle, Paul Dano,
Judd Hirsch, Seth Rogen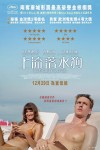 9 TRIANGLE OF SADNESS
d. Ruben Ostlund
Charlbi Dean, Harris Dickinson, Woody Harrelson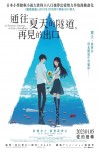 8 THE TUNNEL TO SUMMER, THE EXIT OF GOODBYES
d. Tomohisa Taguchi
Japanese Animation
Rating : IIA
Length : 83 minutes
Opening January 5 2023
Trailer :
https://youtu.be/cBReT-3kUVE
[ BROADWAY CIRCUIT ]
The Urashima Tunnel grants a wish to those who enter... with a price.
Kaoru Tono appears elusive but has a heavy heart rooted in a traumatic accident in the past. Anzu Hanashiro seems stronghearted but suffers from the gap between her ideal self and reality. The two team up as allies to investigate the mysterious tunnel in order to get what they want. It is an unforgettable, nostalgic story that sweeps past a summer in the countryside.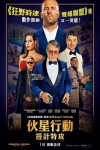 7 OPERATION FORTUNE: RUSE DE GUERRE
d. Guy Ritchie
Jason Statham, Aubrey Plaza, Josh Hartnett, Cary Elwes
Bugzy Malone, Hugh Grant,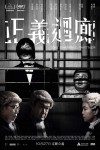 6 THE SPARRING PARTNER
Can : Jing Yi Wai Long
Lit : Justice Cloister
d. Ho Cheuk Tin
Yeung Wai Lun, Mak Pui Tung, Louisa So Yuk Wa, Michael Chow Man Kin,
Jan Lamb Hoi Fung, Gloria Yip Wan Yi,
Xenia Chong Wan Ching,
Rating : III
Length : 135 mins.
Opening August 30 2022 at the Hong Kong International Film Festival
Opening October 27 2022
Trailer :
https://youtu.be/YZ7g5Gp97B8
[ THE 46TH HONG KONG INTERNATIONAL FILM FESTIVAL ]
Adapted from a sensational real-life case in 2013, the intricate story begins when a young man partners with his friend to murder and dismember his parents. Pleading not guilty, the defense attorneys soon turn on each other, as the defendants play the devil and idiot game. Meanwhile, heated debates emerge inside the jury room, where nine jurors grapple with the truth. Crafting a complex, multi-layered narrative with surprising twists and turns, Ho Cheuk-tin sets himself a formidable challenge in this directorial debut.
[ BROADWAY CIRCUIT ]
Adapted from a sensational 2013 family murder, Henry Cheung partnered up with his friend Angus Tong to murder and dismember his parents. In the courtroom, two veteran lawyers Wilson Ng and Carrie Yau were defending the pair pleading not guilty. The prosecutor Allen Chu suggests the murder was a calculated move for money. But the plot thickened when Ng and Yau began to present their case, and when Tong rebutted all accusations on his own. The truth becomes all the more elusive as the defendants played the role of 'genius' and 'idiot' in court. In the breakroom, discussions between the nine jury members spiraled into debates of right and wrong.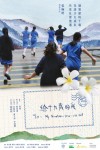 5 TO MY NINETEEN-YEAR-OLD SELF
Can : Cup Sup Gau Shui Dik Ngor
d. Mabel Cheung Yuen Ting
Documentary
Rating : IIA
Length : 136 mins.
Opening August 21 2022 at the Hong Kong International Film Festival
Opening October 12 2022 (Preview)
Opening December 23 2022 (Preview)
Opening January 26 2003

[ THE 46TH HONG KONG INTERNATIONAL FILM FESTIVAL ]
Sparked by the demolition and reconstruction of its century old campus, Ying Wa Girls' School embarks on a project to chronicle the transformation of its students through the penetrating camera of director Mabel Cheung, its distinguished alumni. Following a group of young students since 2011, the documentary captures the trials and tribulations that go with the most turbulent decade in Hong Kong's history. An up-close and honest coming-of-age saga, with fascinating stories to tell, and personal journeys of self-discovery and realisation.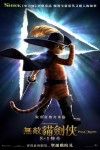 4 PUSS IN BOOTS: THE LAST WISH
d. Joel Crawford, Januel Mercado
DreamWorks Animation
English Voices: Antonio Banderas, Salma Hayek
Cantonese Voices: Jay Fung Won Him, Janice Vidal (Wai Lan),
MC Cheung Tin Fu, Gareth T. (Tong Ling Shan)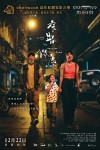 3 THE NARROW ROAD
Can : Jat Lo Mei Chun
Lit : Narrow Road Miniscule Dust
d. Lam Sum
Louis Cheung Kai Chung, Angela Yuen Lai Lam, Patra Au, Chu Pak Hong
Rating : IIB
Length : 116 mins.
Opening August 15 2022 at the Edinburgh International Film Festival
Opening October 25th 2002 at the Hong Kong Asian Film Festival
Opening October 29th 2022 at the Asian Pop Up Cinema
Opening December 22nd 2022
Site :
https://www.edfilmfest.org.uk/index.php/2022/narrow-road/08-18_14-00#booking-panel
Site :
https://www.hkaff.asia/en/film/2022/detail/129
[ HONG KONG ASIAN FILM FESTIVAL ]
In the early days of the COVID-19 pandemic, honest cleaning service owner Chak hits tough times as a terrible economy and a dearth of supplies threatens his business. In need of an assistant, he hires Candy, a young single mother with a penchant for stealing. The two slowly forge a bond, but the cruel realities of the pandemic loom on the horizon. Painfully timely but also tender in parts, Lam Sum's film is a poignant portrait of what happens when modern poverty is further exacerbated by an unprecedented calamity. It's a remarkably assured directorial effort enhanced by moving performances.
[ EDINBURGH INTERNATIONAL FILM FESTIVAL ]
In the early days of the pandemic, Chak, struggling to keep his cleaning company afloat, hires single mother Candy. But as the chemistry between them develops, Candy finds it hard to abandon the survival tactics of deception she's always needed to get by. Featuring gorgeous cinematography of night-time Hong Kong and a trio of exceptional performances, The Narrow Road is a humanist charmer, sensitive to the tough reality of lives lived with no margin for error. [15] Kate Taylor
[ SCREEN DAILY ]
This social drama focuses on the owner of a small cleaning company who can barely make ends meet. A new hire of a young single mother helps keep his business afloat until the pandemic worsens.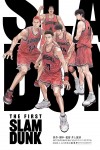 2 THE FIRST SLAM DUNK
d. Takehiko Inoue, Yasuyuki Ebara
Japanese Animation
Rating : IIA
Length : 124 mins.
Opening January 12 2023

[ EMPEROR CINEMAS ]
Slam Dunk is a shonen manga by Takehiko Inoue that was serialized in Shueisha's Weekly Shonen Jump from 1990, issue No. 42, to 1996, issue No. 27. The series, which depicts the personal growth of several high school basketball players, has sold more than 120 million copies in Japan. It has inspired numerous boys and girls to get into basketball. An anime series (that ran from October 1993 to March 1996), several video games, and other media based on the manga have also been produced. The Slam Dunk Scholarship was established in 2006 to support young basketball players in Japan. In 2018, a new, 20-volume shinsoban edition with all new cover illustrations was published, with volume divisions at each milestone in the story. An artwork compilation, PLUS / SLAM DUNK ILLUSTRATIONS 2, was released in 2020 to commemorate the 30th anniversary of the series' launch.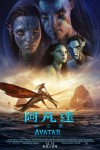 1 AVATAR: THE WAY OF WATER
d. James Cameron
Sam Worthington, Zoe Saldana,
Sigourney Weaver, Stephen Lang, Kate Winslet