Hins Cheung and Ivana Wong set a mahjong date
courtesy of on.cc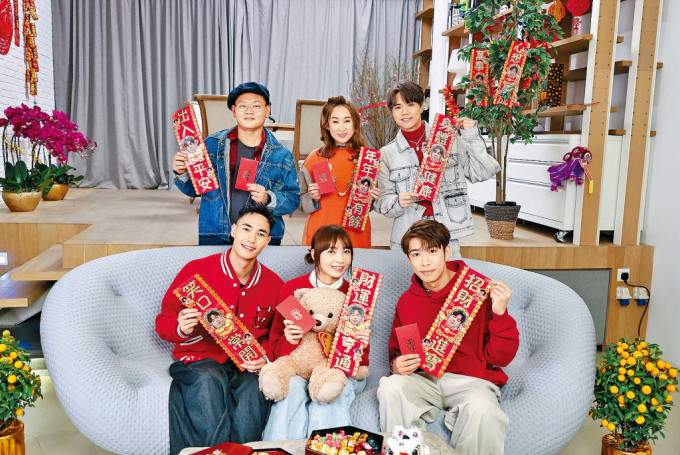 Michael Ning, Ivana Wong, Hins Cheung, Angus Yeung, Suey Kwok and Kaho Hung
courtesy of singtao.com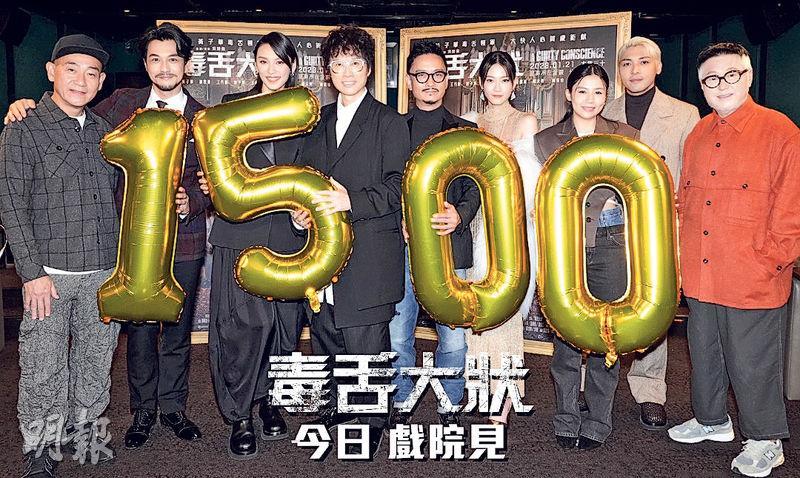 Dayo Wong leads the A GUILTY CONSCIENCE cast to celebrate the film passing the HK$ 15 million mark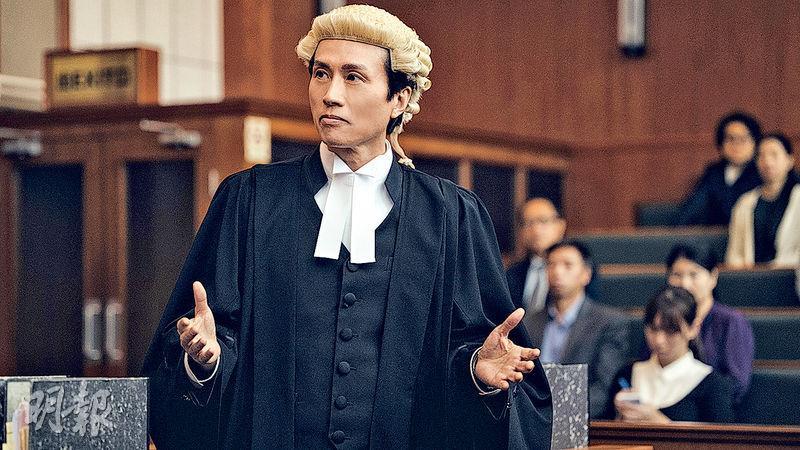 Dayo Wong plays a lawyer, a change from his usual comedic role.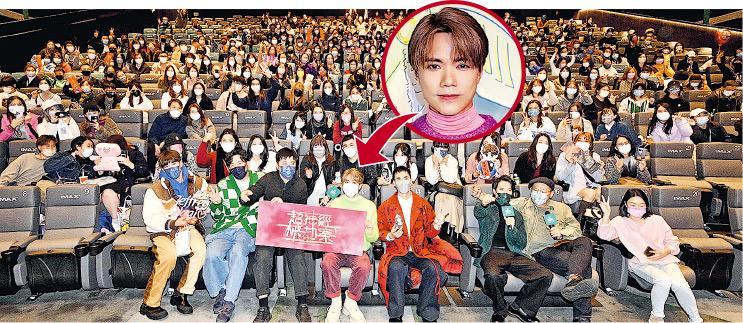 Hins Cheung has been attending audience appreciation shows nonstop
courtesy of mingpao.com
The Hong Kong Lunar New Year film box office would continue last year's film market success, as many Lunar New Year films reported good news. The Dayo Wong Tze Wa, Louise Wong Dan Nei, Gardner Tse Kwan Ho, Fish Liew Chi Yu and others starred Lunar New Year film A GUILTY CONSCIENCE (DUK SIT DAI JONG) opened on the Lunar New Year's Eve. After 3 days in release its cumulative box office has already passed HK$ 15 million. As of January 22nd, the Hins Cheung King Hin and Ivana Wong Yuen Chi starred EVERYTHING UNDER CONTROL (CHIU SUNG GAING HAI GIP ONG HA) after 2 days made HK$ 4,652,438. The Donnie Yen Chi Tan starred SAKRA (TIN LUNG BAK BO ji KIU FUNG JUEN) after 4 days made HK$ 1,375,987. AVATAR: THE WAY OF WATER after 40 days in release made over HK$ 133 million.
In his first Lunar New Year film lead EVERYTHING UNDER CONTROL (CHIU SUN GAING HAI GIP ONG HA), Hins Cheung King Hin has been so nervous over his new film that he lost sleep for days. Yet he still put his effort into promoting, attending over 50 shows of audience appreciation events in 3 days. He said, "During the performance process, perhaps from everyone's chemistry and different understanding a lot of comedy filled the film. Yet I would like everyone to be able to see our 'security guard's slogan, Secure with our hearts, guard with our lives.'"
"In the process of growing up, no one told us about the price is that something would slowly be lost and we have to accept some truth helplessly. However I believe that the world we live in still has a lot of values, perhaps something that we feel we should persist in life. I hope to be able to remind everyone, when running into trouble whether in life, at work or in love we have to secure with our hearts". EVERYTHING on the Lunar New Year's Eve made HK$ 2.57 million on the single day box office.
In addition, Hin Jai forced the "EVERYTHING UNDER CONTROL Lunar New Year Visit tour" for a program with Ivana Wong Yuen Chi, Michael Ning (Bak Ji), Angus Yeung Tin Yue, Suey Kwok Sze, Lai Chun, Cheung Ming Wai and Yau Chung Wai to pay New Year visits and play mahjong. During the matches comedy ensured, according to the game rules they spoke English and Cantonese, sometimes even Japanese and singing. In the end Hin Jai won with HK$ 256.
Yen Chi Tan posted twice on the Lunar New Year's day, including his heroic look from the film and a photo from an audience appreciation event when he was eating between fans at the cinema. "Due to work I again am unable to have the Lunar New Year dinner with my wife. Ultimately I feel very dull. Last night I even went to the movies to thank the audience! Children after growing up would have their own journeys, still accompany me would still be the other half." On the Lunar New Year, Yen Chi Tan again issued two posts. In them he played TWO FORGOTTEN IN THE SMOKY WATER and wrote Lunar New Year banner and couplets.
Dayo Wong Tze Wa, with the momentum from TABLE FOR SIX (FAN HEI GUNG SUM)'s HK$ 77 million box office, opened A GUILTY CONSCIENCE (DUK SIT DAI JONG) on Lunar New Year's Eve. The audience flocked to climb a glimpse of "Tze Wa God"'s glory in the war of words. After 3 days its box office has already passed HK$ 15 million. Wong Tze Wa immediately responded on social media, "When I woke up in the New Year the number is already at HK$ 15 million, if I don't repay the return wouldn't I be a real jerk?" He then posted his 2018 Lunar New Year song LAI SEE BELONGS TO YOU to celebrate and wish everyone a Happy New Year.
On Lunar New Year's Even Wong Tze Wa even personally went to support the movie and posted his ticket stub on social media. "I haven't wrote a late show in 20 years, I wish everyone a Happy New Year!" Two days ago on the Lunar New Year's Day he posted a handsome Lunar New Year photo. He even joked, "I know this Lunar New Year look is a little awkward, but I sincerely wish everyone a peaceful yet exciting New Year (PS: for peaceful yet exciting, you can just watch A GUILTY CONSCIENCE! I really am a genius)." He also added the laughing emoji.