Still recovering from his injuries, Keung To suddenly kneels down but is able to successfully finish the performance
So Ching keeps a smile throughout as the group speaks to the media
Anson Lo wins his first "My Favorite Male Singer"
MIRROR after all the troubles holds hands to show their friendship has not changed
Vincy Chan
Terence Lam
Joyce Cheng while accepting her awards remembers to promote her shows like a pro
courtesy of on.cc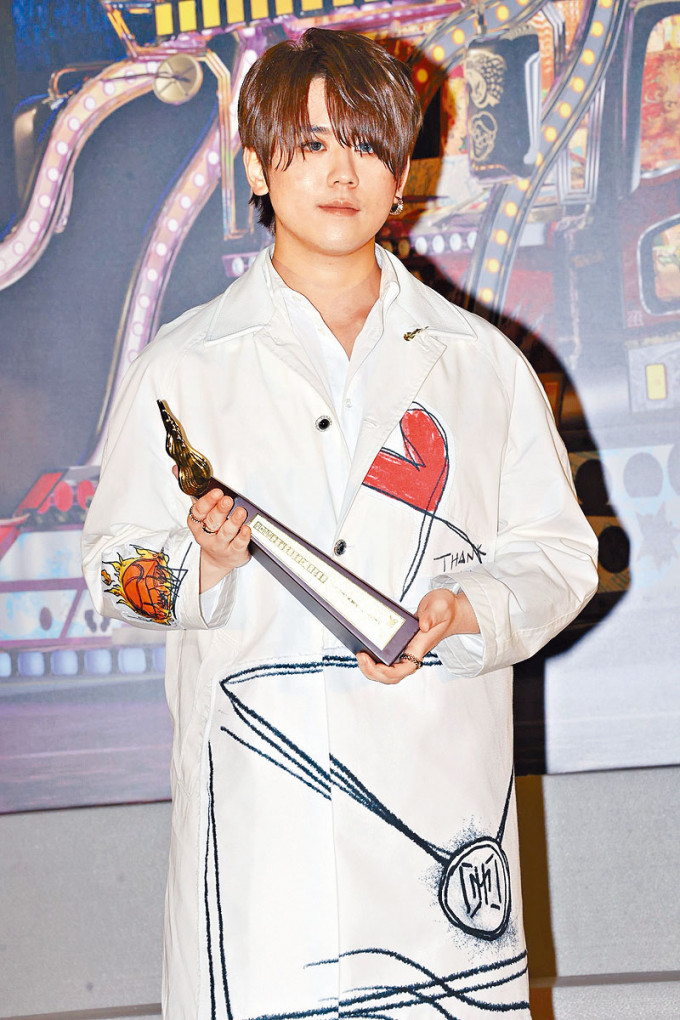 Keung To worries that his case doctor would see him going to the award show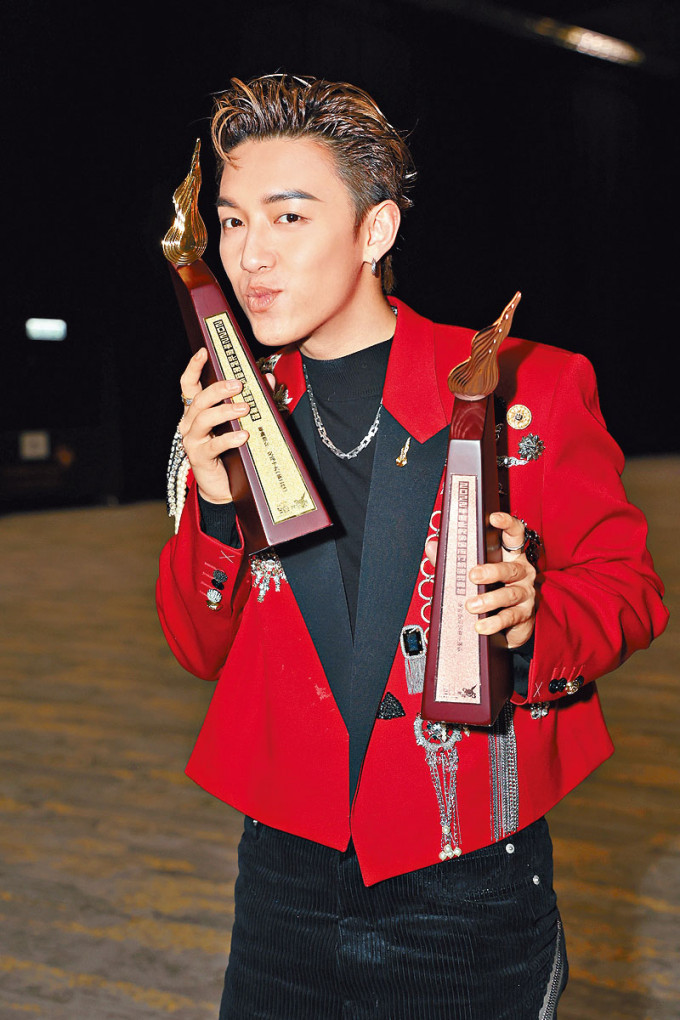 MC Cheung asks Terence Lam to write songs for him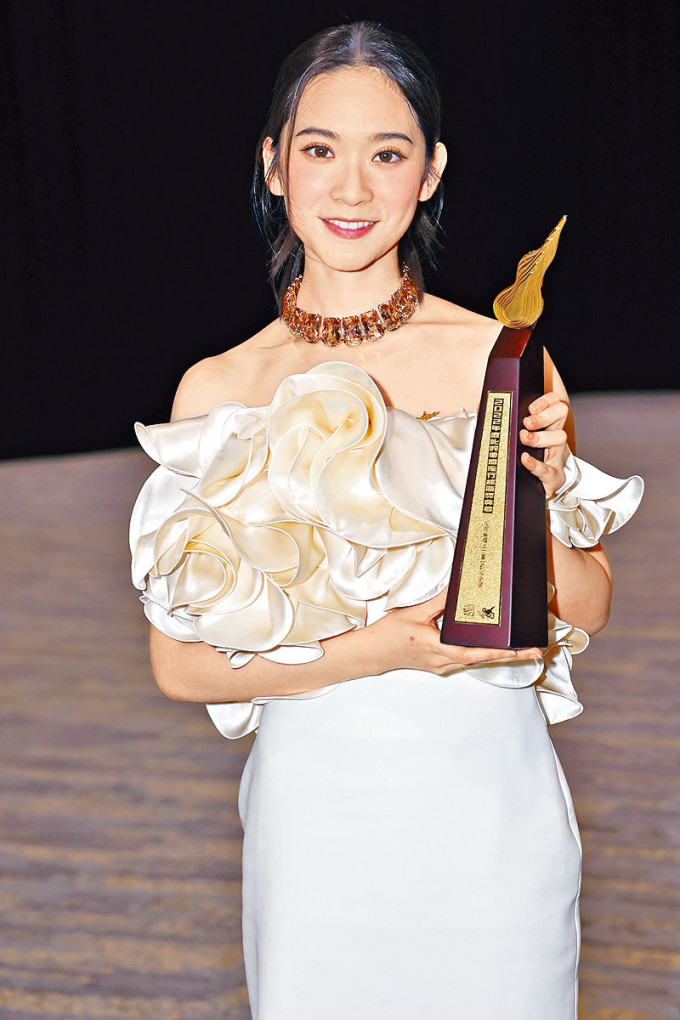 Cloud Wan
courtesy of singtao.com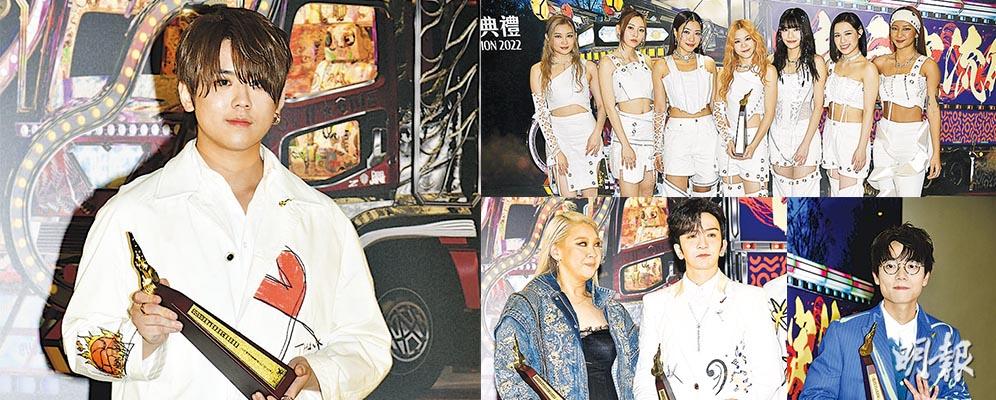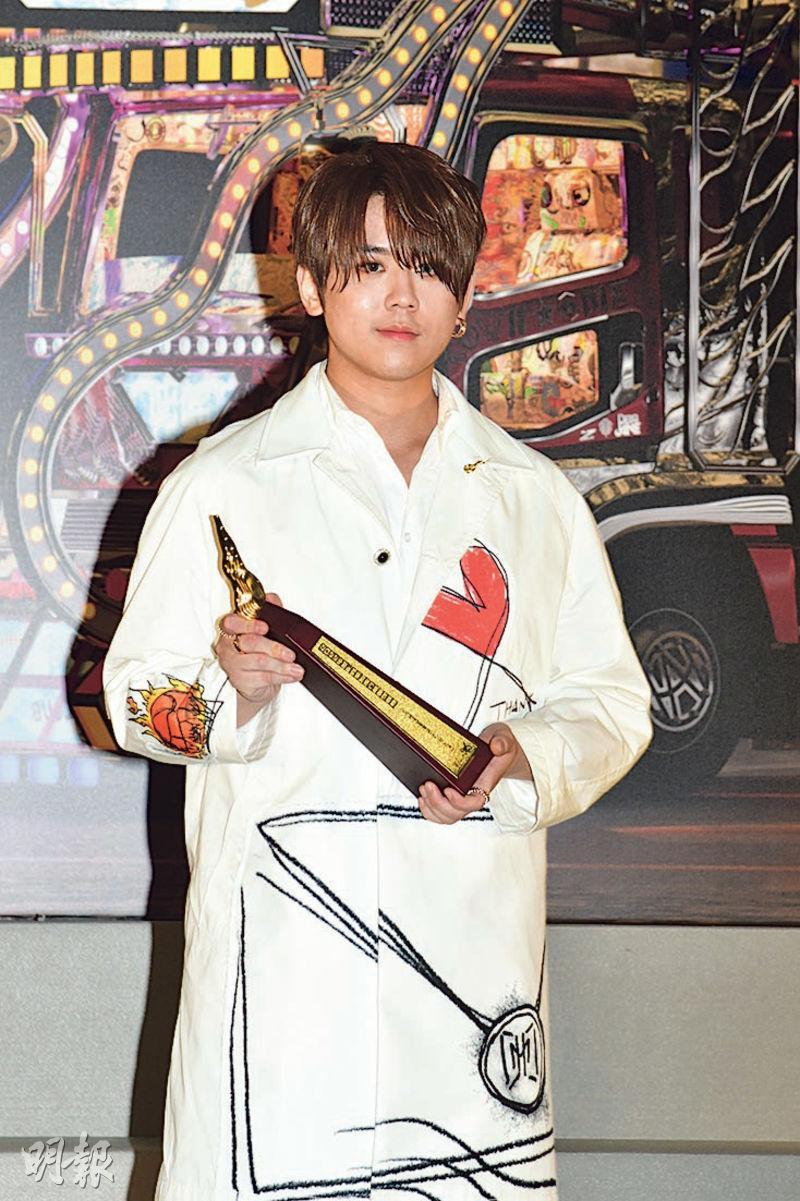 Keung To admits that he has gotten fatter. Although he has not reached his peak he still does not dare to get on the scale
So Ching (third right)'s return to COLLAR becomes the focus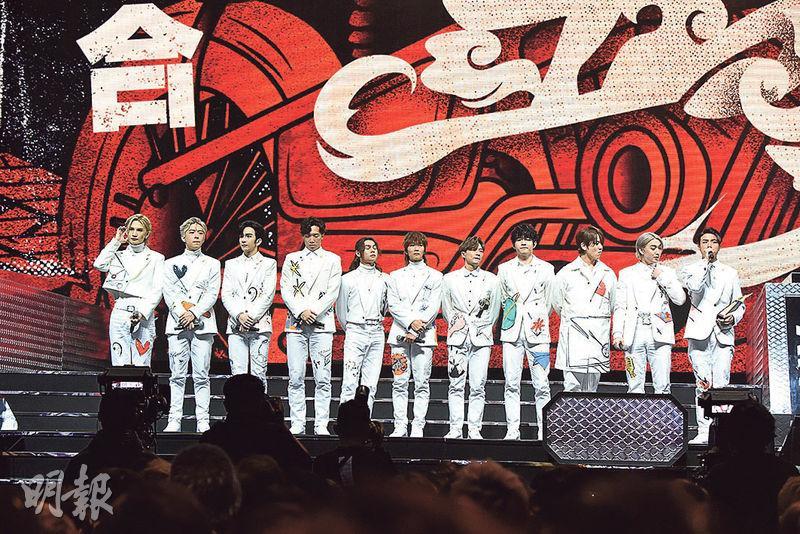 Only captain Lokman Yeung is missing from MIRROR's 8 award night due to COVID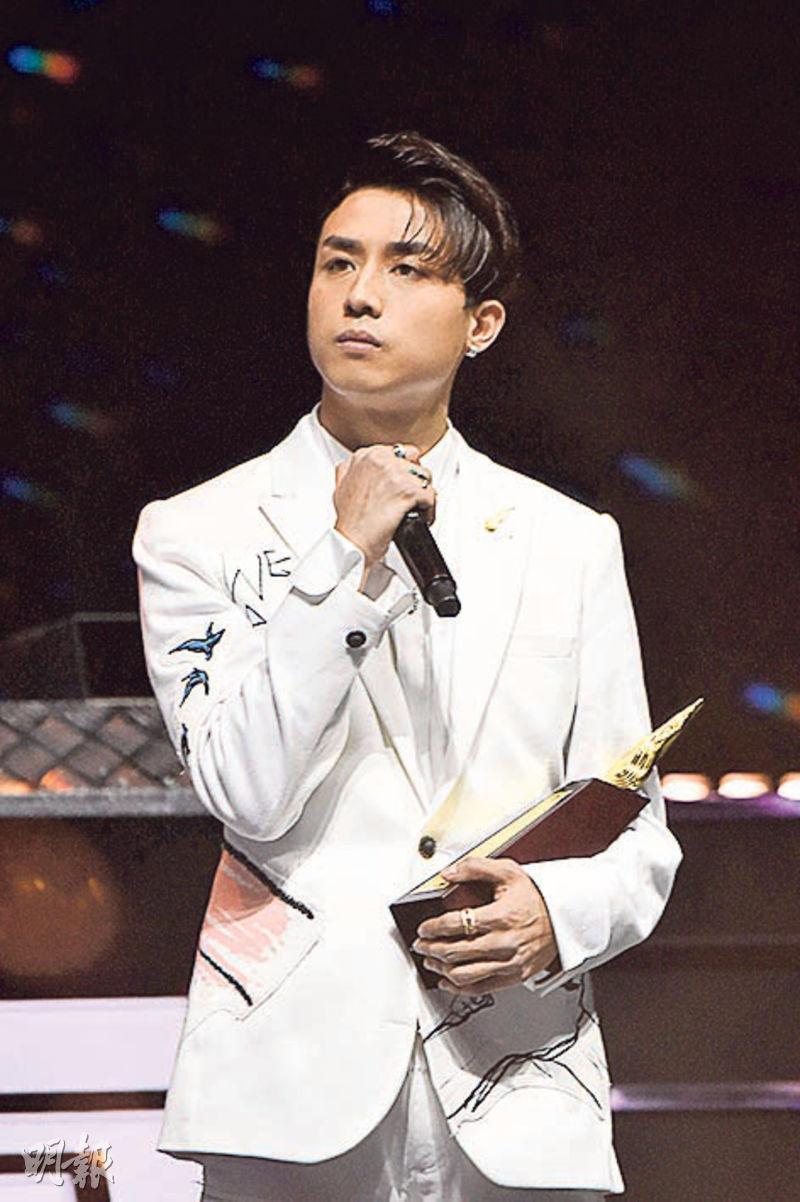 Vice captain AK wishes that 2023 would be a new beginning for both MIRROR and COLLAR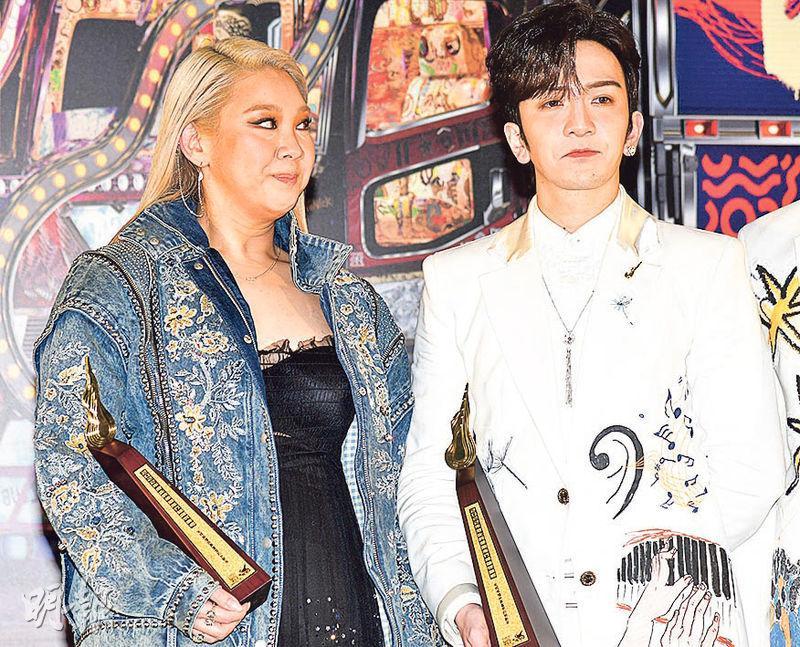 Joyce Cheng is waiting for Anson Lo to celebrate together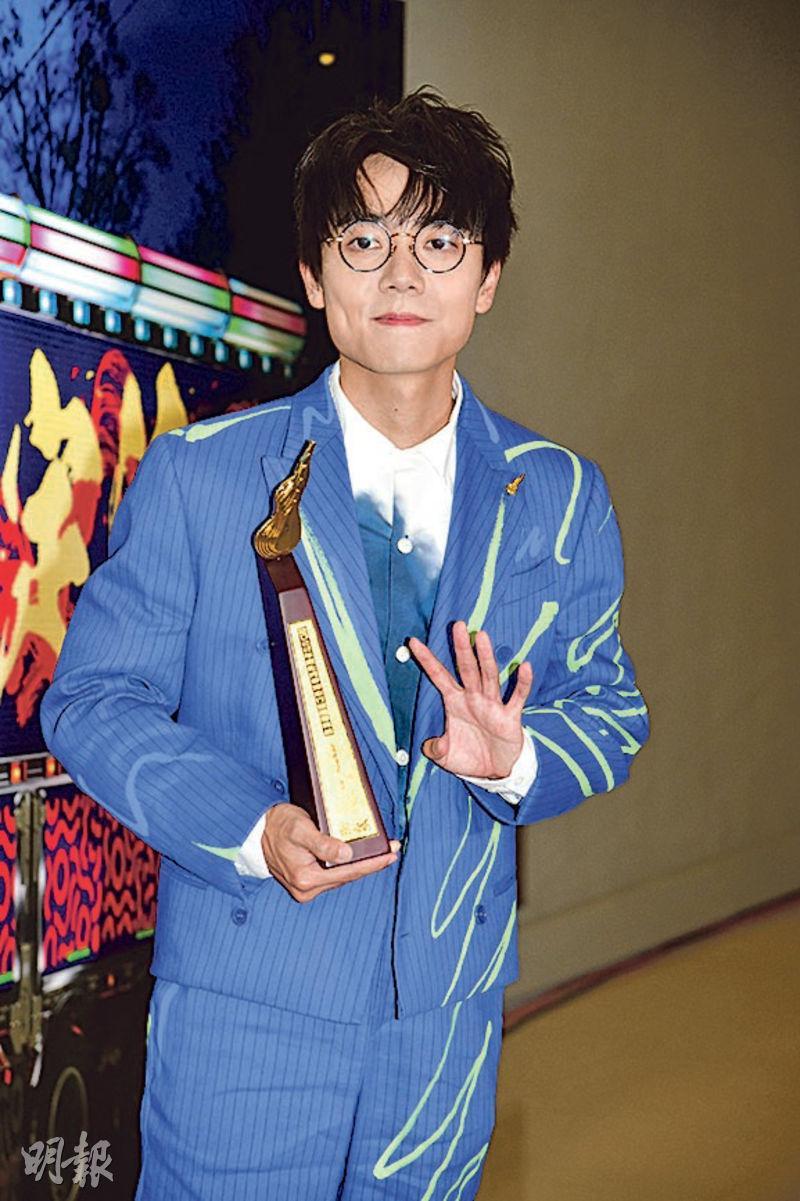 Terence Lam's parents are on hand to witness his big night
Vincy Chan breaks down while accepting her ward
MC Cheung says that he has no way to add shows to his Hong Kong Coliseum concert series and hopes for a part two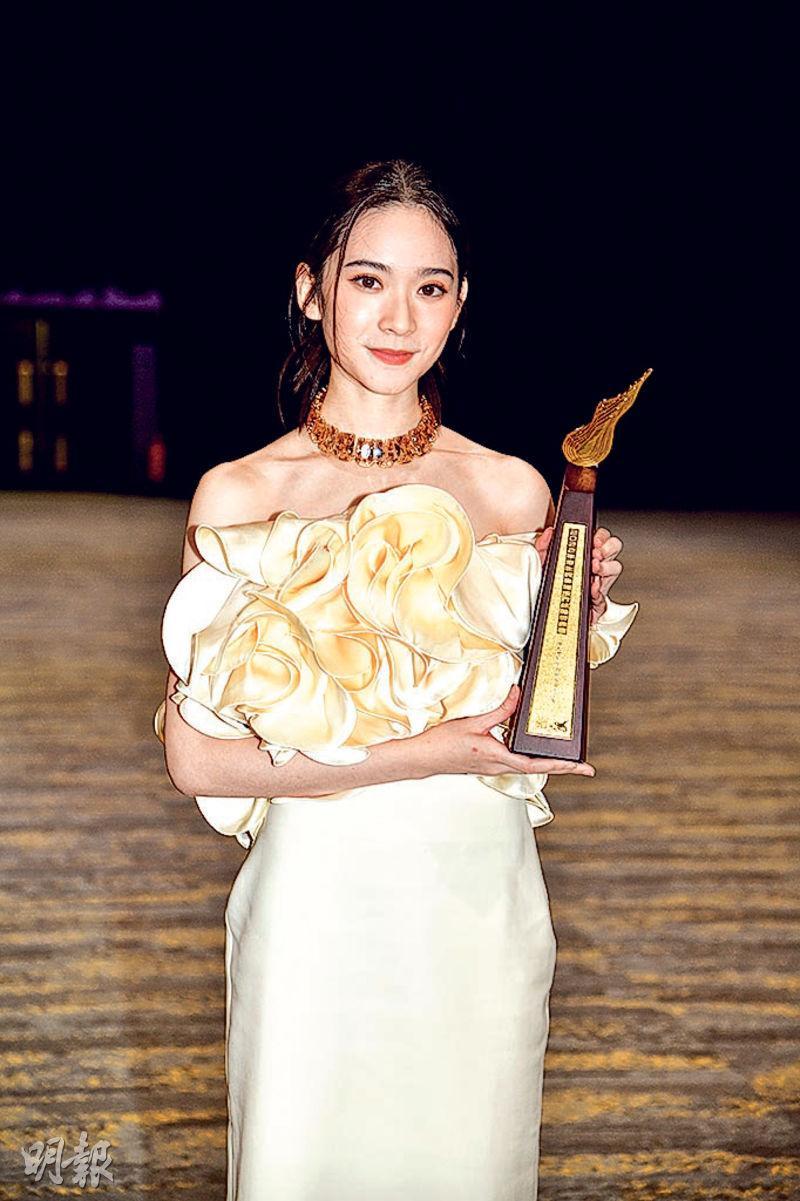 Cloud Wan blames herself for her performance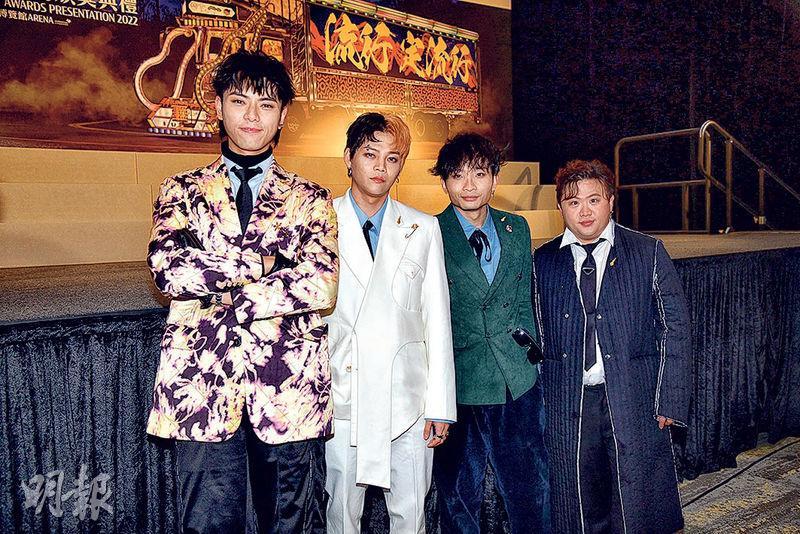 ERROR jokes that they are the Buddhas of music; sitting there all night but going home empty handed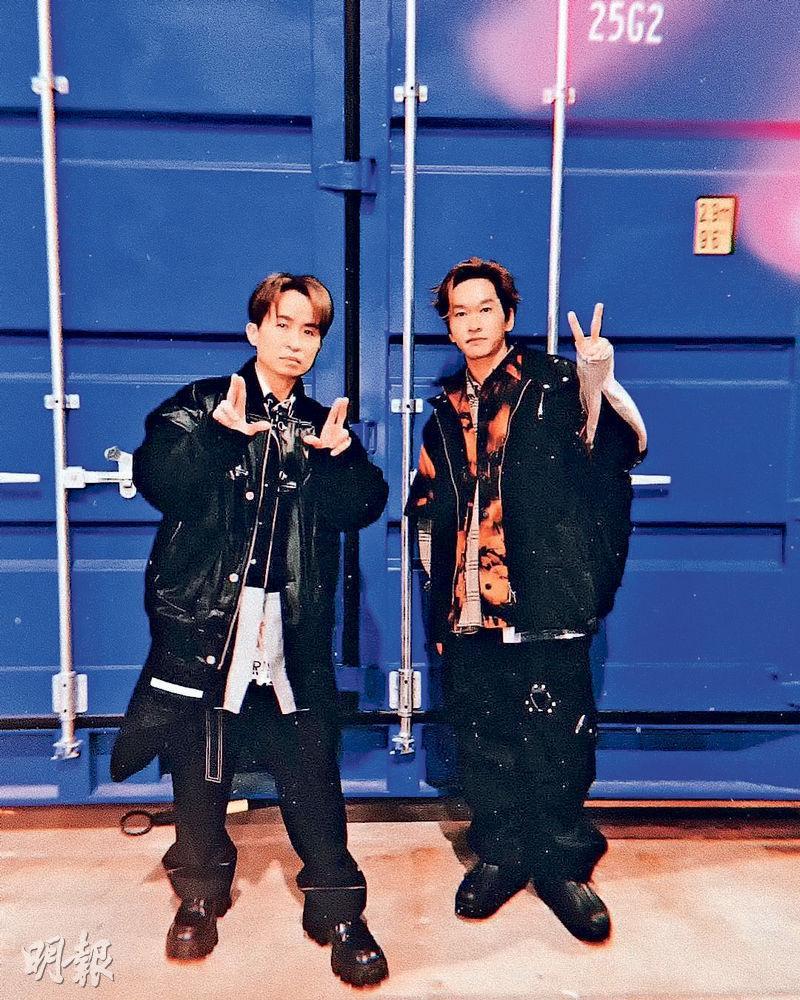 ILUB apologizes to fans for the lack of an award
courtesy of mingpao.com
Returning to work after recovering from his injury, Keung To after accepting his award takes his performance off stage
Terence Lam wins several major awards
So Ching (center) officially returns to the group COLLAR. When accepting their award they scream, "Bravely Charge Forward, Never Give Up!"
Joyce Cheng repeats with the Female Singer Gold Prize and succumbs to tears on the stage
Vincy Chan
courtesy of on.cc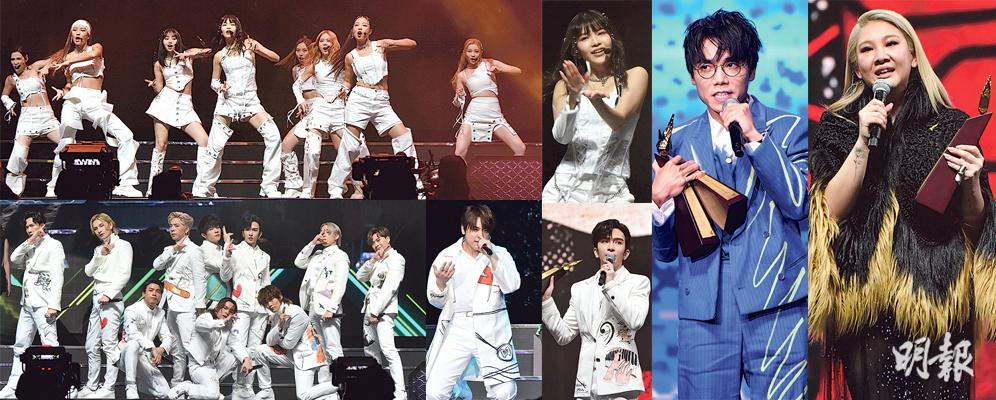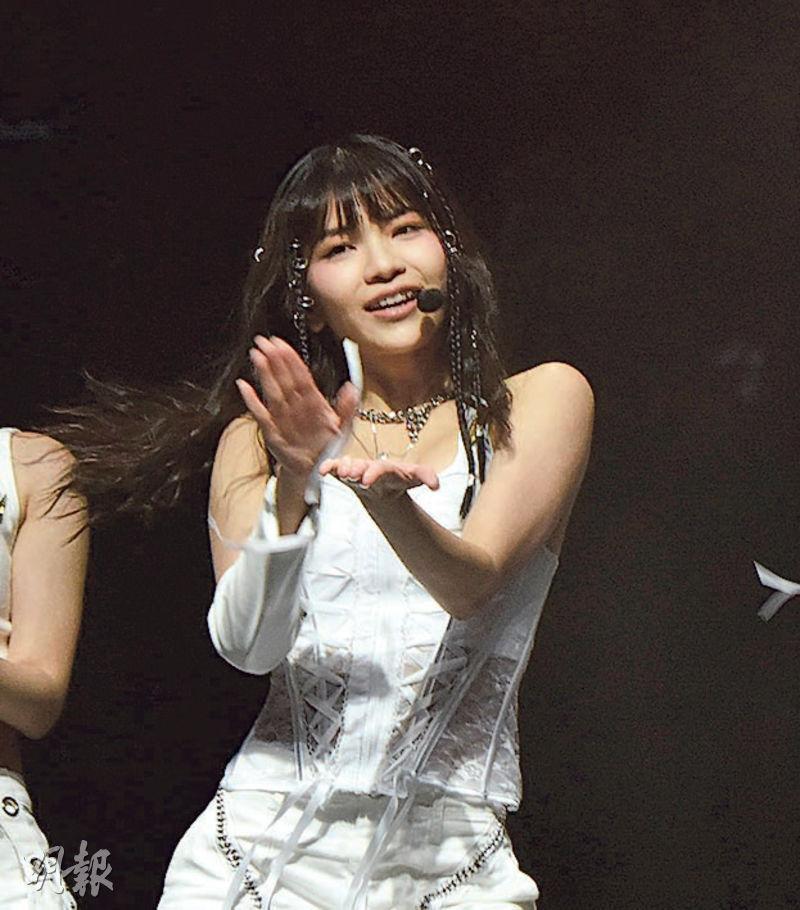 So Ching returns from taking 5 months off to care of his injured boyfriend Mo and the crowd encourages her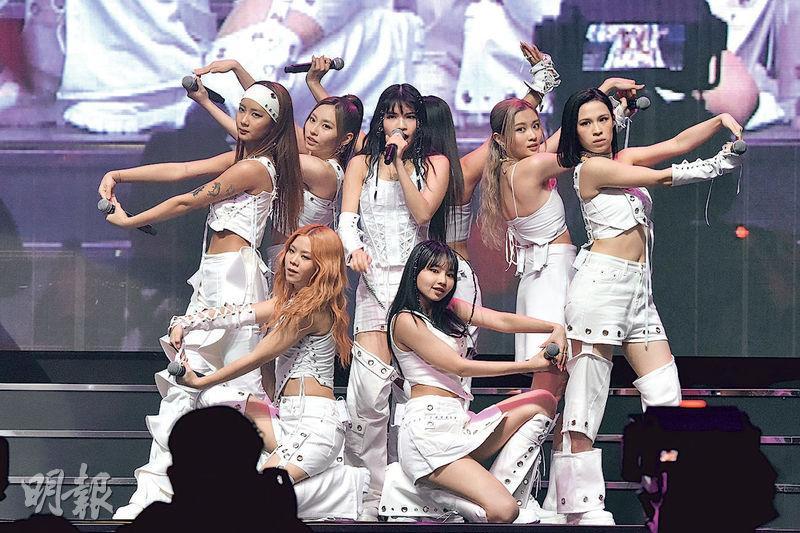 Girl group COLLAR wins the Ultimate Music Rookie Group Gold Prize and the Ultimate Music Group Bronze Prize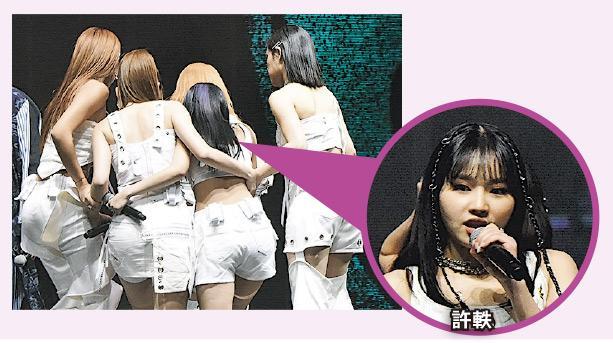 The girls help Day back stage after she fell ill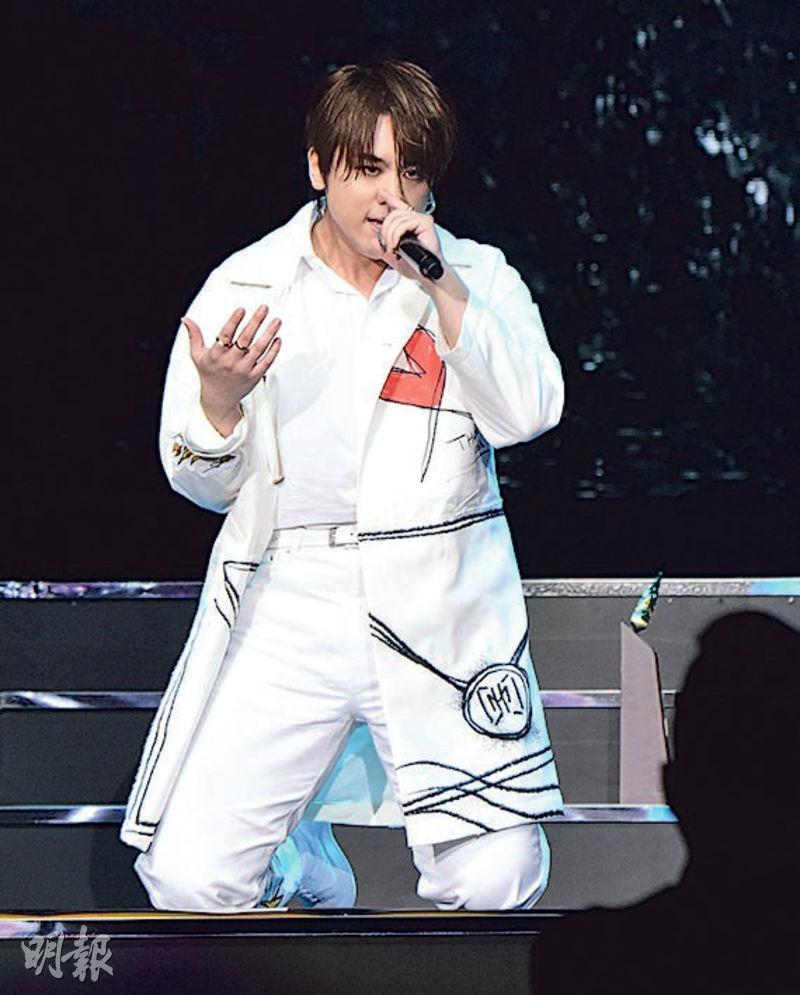 Keung To returns to the stage after his injury. Despite looking obviously heavier, he is fully focused on the performance as he kneels and runs off the stage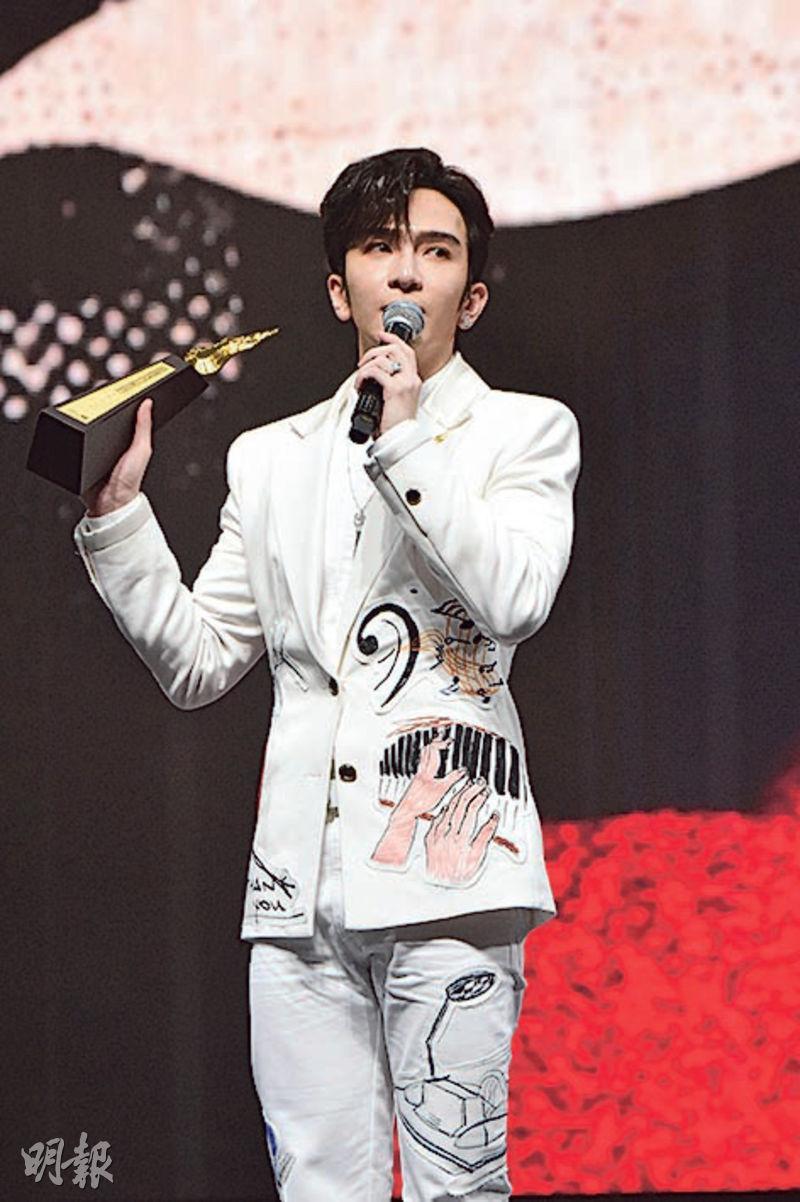 Anson Lo defeats Keung To for My Favorite Male Singer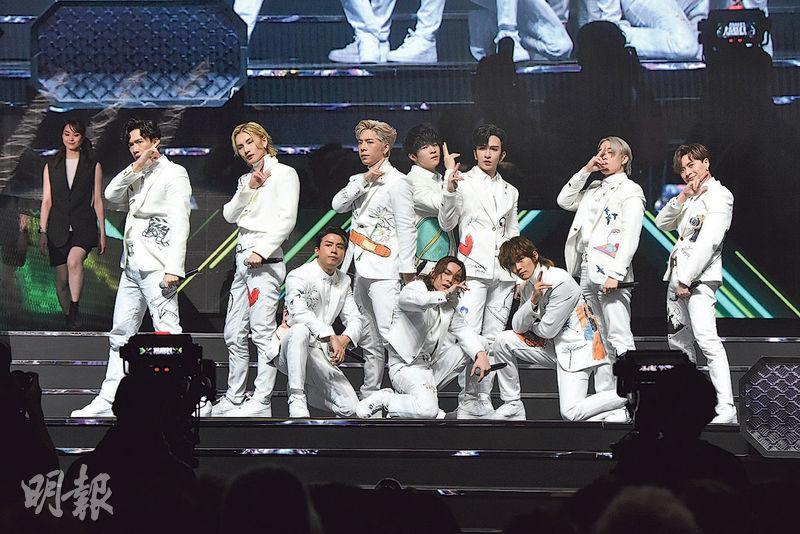 MIRROR wins Group Gold Prize. Keung To due to his injury skips the performance and with captain Lokman's COVID absence only 10 members perform INNERSPACE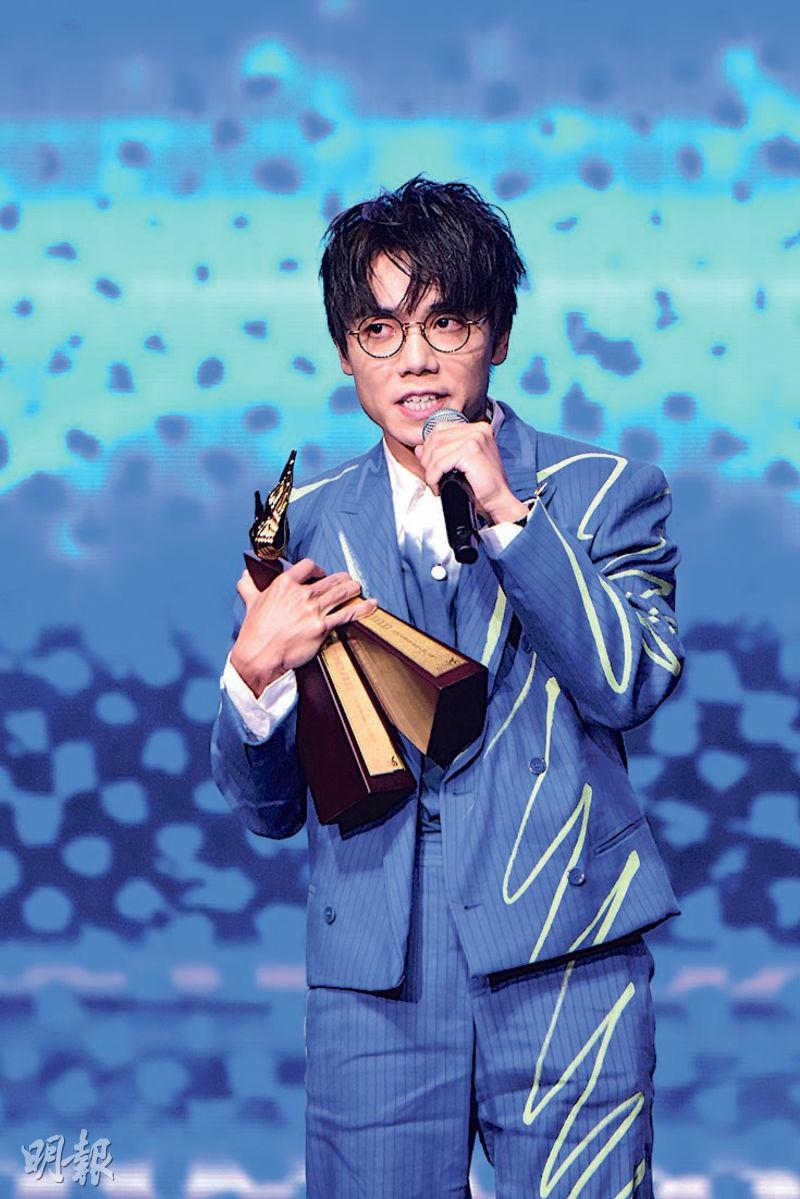 Terence Lam wins 4 awards to become the big winner
Joyce Cheng repeats as the Female Singer Gold Prize and My Favorite Female Singer winner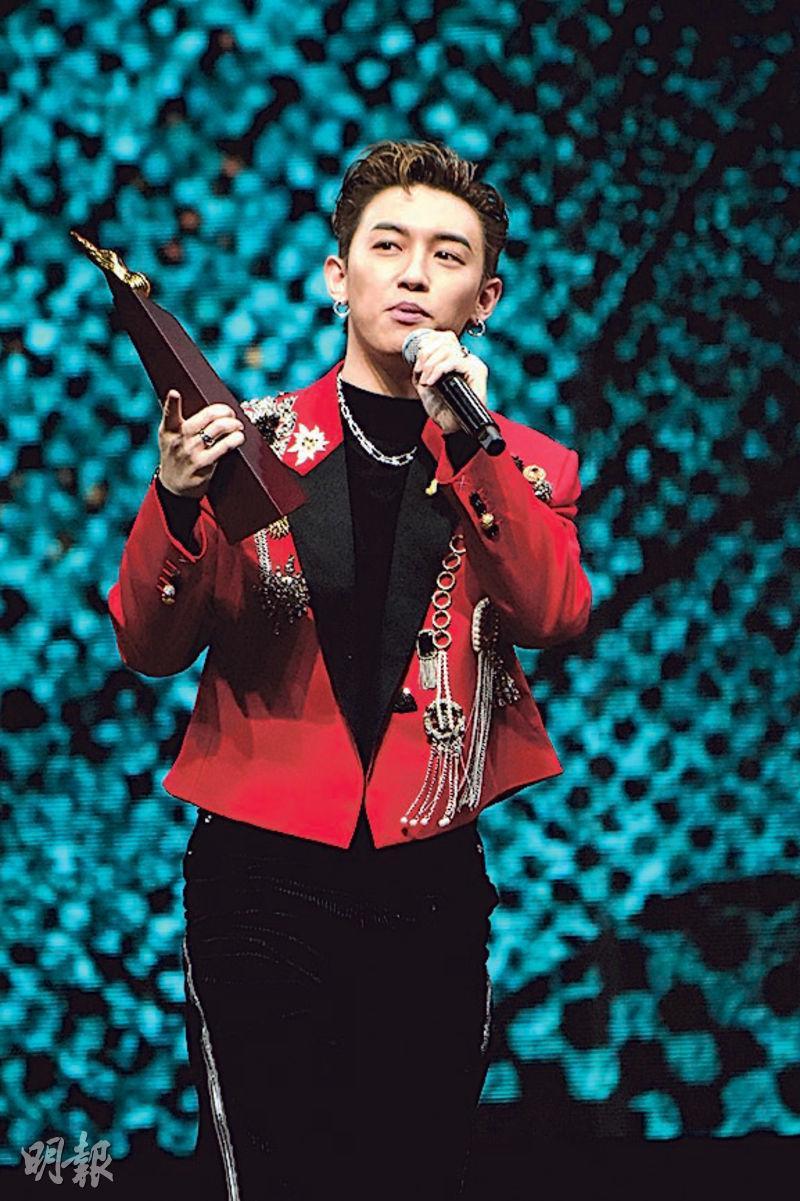 MC Cheung won the Rookie Male Singer Gold Prize last year and this year he has been promoted to Male Singer Bronze Prize
courtesy of mingpao.com
Creative singer king Terence Lam Ka Him at the Ultimate Song Chart Awards won his first Male Singer Gold Prize. Having swept up numerous awards he became the big winner, but the "song king's" spotlight seemed to have been stolen by the official return of COLLAR member So Ching and the popularity king Keung To!
The 2022 Commercial Radio Ultimate Song Chart Awards took place last night. Over 100 singers were on hand except Universal Records' singers. 49 awards were presented. Creative singer Lam Ka Him won his first Male Singer Gold Prize, with many behind the scenes awards he became the big winner of the night. Joyce Cheng Yun Yi repeated as the Female Singer Gold Prize winner, but the focus of the entire night fell on Keung To, who just recovered from his injury, and the first official appearance since the MIRROR concert accident, girl group COLLAR member So Ching.
After 5 months COLLAR finally appeared in its entirety to endless cheers from the crowd. They appeared in white. With a smile on her face So Ching calmly stood between Sumling and Winka. They tightly held her. The event arranged for COLLAR to perform CALL MY NAME to open the show. At the center So Ching has not worked in months but returned to form as her dancing was not rusty at all. COLLAR won the Rookie Group Gold Prize. Captain Gao got choked up in the thank up speech, Sumling even broke down. However So Ching appeared calm; during her two solo in the performance, the crowd screamed endlessly. Fans in the audience held up light signs in support. After performing OFF/ON Day made a pose but lose her balance as if she was not feeling well. Ivy immediately helped her off the stage. Later when they won the Group Bronze Prize she did not appear, as she left early due to illness.
COLLAR said that they were very emotional to perform in full force after over 7 months and said that they would hold their first anniversary event on January 12th. So Ching was very excited to resume work, revealing that her boyfriend Mo has been very supportive of her every decision and was very happy to see her active again. It was a great motivation for Mo's recovery and therapy, now he could use Siri on his phone to help with communication. She also denied that she once considered quitting the group. Whether the company provide further assistance to Mo? She said, "You would be better off asking his family, company and those involved about this."
MIRROR's captain Lokman was absent due to testing positive, having recovered Tiger and Alton rushed back for the appearance. In recovery for two months, Keung To was light on his feet without any assistance. However he has obviously gained weight. When he came down the stairs, Stanley and Anson Lo wanted to give him a hand but he declined. With MIRROR WITHIN MIRROR he won the Ultimate Top Ten number 4. He said, "I too wanted to be a little bolder and save (some time) for the next singer, because what I want to say is in the song." During his performance he knelt and sang, perhaps because he just recovered he could not move too extremely. He has yet to dance and sing but he excited jumped off the stage the ran around, making all the "Keung Candies" scream like the sky was falling. When he accepted the award, he wished that everyone would not only pay attention to themselves but also more to this world.
Keung To was unable to repeat as "My Favorite Male Singer" as he lost to Anson Lo. When Jan Lamb Hoi Fung announced Anson Lo as the winner, he found it hard to believe as he worried that Lamb was pranking him like last year. He said, "Thank you very much everyone, my brain has completely stopped. Thank you to all the viewers and friends who have voted for me, to all the Disciples, last year wasn't an easy year for MIRROR. We worked hard everyday, releasing new stuff nonstop for everyone to see. I promise that whether I win an award or not, I definitely wouldn't be lazy. I definitely would give my 2000%." Jeremy broke into tears when he learned that he won the "Rookie Male Singer" Gold Prize and needed his MIRROR mates to comfort him.
Winning his first Male singer Gold Prize, Lam Ka Him with WHO INVENTED THE ENCORE won the Ultimate Song. Then he won the Ultimate Record award and repeated as the Creative Singer Gold Prize winner. During his performance he sentimentally said, "Not everything can have encore. They can be lost at anytime, but life isn't complete without a little flaw. You have to remember the good and the bad."
Kay Tse On Kay with LIFE JUST GOES ON won the Ultimate Top Ten number 5. She got choked up on the stage as she revealed that her 90 year old Papa is not feeling well and is at the hospital. "He started to lose his memory......I want to give this song and the ability to remember to him , and for him not to be unable to remember me." Due to her vocal cord infection, she did not perform the song. Back stage she again talked about Papa. Teary eyed, she said, "He was 'lost' for several hours, when I called him I couldn't understand what he was saying. He has already been released from the hospital. Let's see how we should take care of him. Getting lost like this is very dangerous, maybe I would work less to keep him company."
When Vincy Chan, Janice Vidal and Joyce Cheng appeared together, Janice Vidal tripped on her long dress. Luckily Vincy lent a hand and she did not fall down. Yun Yi said that she has not played mahjong in two years, so she has not repeated in a very long time. She would not have guessed this and thanked everyone for voting for her.
2022 COMMERCIAL RADIO ULTIMATE SONG CHART AWARDS

ULTIMATE MUSIC MY FAVORITE MALE SINGER:
Anson Lo
ULTIMATE MUSIC MY FAVORITE FEMALE SINGER:
Joyce Cheng
ULTIMATE MUSIC MY FAVORITE GROUP:
MIRROR
ULTIMATE MUSIC MY FAVORITE SONG:
WHAT THE WORK SAYS (Keung To)
ULTIMATE MUSIC MALE SINGER
GOLD:
Terence Lam
SILVER:
Jay Fung
BRONZE:
MC Cheung


ULTIMATE MUSIC FEMALE SINGER
GOLD:
Joyce Cheng

SILVER:
Vincy Chan

BRONZE:
Cath Wong


ULTIMATE MUSIC GROUP
GOLD:
MIRROR
SILVER:
Dear Jane
BRONZE:
COLLAR
ULTIMATE MUSIC CREATIVE SINGER GOLD:
Terence Lam
SILVER:
Jay Fung
BRONZE:
Ian Chan
ULTIMATE MUSIC ROOKIE MALE SINGER
GOLD:
Jeremy Lee
SILVER:
CY Chan
BRONZE:
Dark Wong
ULTIMATE MUSIC ROOKE FEMALE SINGER
GOLD:
Cloud Wan
SILVER:
Sabrina Cheung
BRONZE:
kayan 9896
ULTIMATE MUSIC ROOKIE GROUP
GOLD:
COLLAR
SILVER:
Lolly Talk
BRONZE:
STRAYZ
ULTIMATE MUSIC COMPOSER:
Gareth T.
ULTIMATE MUSIC SONG ARRANGEMENT:
Carl Wong
ULTIMATE MUSIC PRODUCER:
T-MA
ULTIMATE MUSIC LYRICIST:
Wyman Wong
ULTIMATE MUSIC ULTIMATE RECROD:
MEMENTO (Terence Lam)
PROFESSIONL RECOMMENDATION ULTIMATE TOP TEN
10
FREAKIN' NIGHTMARE (Jay Fung)
9
I HAVE BEEN SAD TOO (Wilson Ng, Tse Chin Tung)
8
LAUGH AND SHOUT (Gareth T.)
7
SAVE A DAY TO BREATHE WITH YOU (Ian Chan)
6
UNDERWORLD (Panther Chan)
5
LIFE JUST GOES ON (Kay Tse)
4
MIRROR WITHIN MIRROR (Keung To)
3
WHAT HAPPENED (Dear Jane)
2
CAUTION WET FLOOR (MC Cheung)
ULTIMATE MUSIC ULTIMATE SONG:
WHO INVENTED THE ENCORE (Terence Lam)