For Sunday, January 22 2023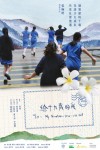 10 TO MY NINETEEN-YEAR-OLD SELF
Can : Cup Sup Gau Shui Dik Ngor
d. Mabel Cheung Yuen Ting
Documentary
Rating : IIA
Length : 136 mins.
Opening August 21 2022 at the Hong Kong International Film Festival
Opening October 12 2022 (Preview)
Opening December 23 2022 (Preview)
Opening January 26 2003

[ THE 46TH HONG KONG INTERNATIONAL FILM FESTIVAL ]
Sparked by the demolition and reconstruction of its century old campus, Ying Wa Girls' School embarks on a project to chronicle the transformation of its students through the penetrating camera of director Mabel Cheung, its distinguished alumni. Following a group of young students since 2011, the documentary captures the trials and tribulations that go with the most turbulent decade in Hong Kong's history. An up-close and honest coming-of-age saga, with fascinating stories to tell, and personal journeys of self-discovery and realisation.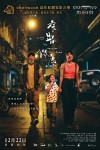 9 THE NARROW ROAD
Can : Jat Lo Mei Chun
Lit : Narrow Road Miniscule Dust
d. Lam Sum
Louis Cheung Kai Chung, Angela Yuen Lai Lam, Patra Au, Chu Pak Hong
Rating : IIB
Length : 116 mins.
Opening August 15 2022 at the Edinburgh International Film Festival
Opening October 25th 2002 at the Hong Kong Asian Film Festival
Opening October 29th 2022 at the Asian Pop Up Cinema
Opening December 22nd 2022
Site :
https://www.edfilmfest.org.uk/index.php/2022/narrow-road/08-18_14-00#booking-panel
Site :
https://www.hkaff.asia/en/film/2022/detail/129
[ HONG KONG ASIAN FILM FESTIVAL ]
In the early days of the COVID-19 pandemic, honest cleaning service owner Chak hits tough times as a terrible economy and a dearth of supplies threatens his business. In need of an assistant, he hires Candy, a young single mother with a penchant for stealing. The two slowly forge a bond, but the cruel realities of the pandemic loom on the horizon. Painfully timely but also tender in parts, Lam Sum's film is a poignant portrait of what happens when modern poverty is further exacerbated by an unprecedented calamity. It's a remarkably assured directorial effort enhanced by moving performances.
[ EDINBURGH INTERNATIONAL FILM FESTIVAL ]
In the early days of the pandemic, Chak, struggling to keep his cleaning company afloat, hires single mother Candy. But as the chemistry between them develops, Candy finds it hard to abandon the survival tactics of deception she's always needed to get by. Featuring gorgeous cinematography of night-time Hong Kong and a trio of exceptional performances, The Narrow Road is a humanist charmer, sensitive to the tough reality of lives lived with no margin for error. [15] Kate Taylor
[ SCREEN DAILY ]
This social drama focuses on the owner of a small cleaning company who can barely make ends meet. A new hire of a young single mother helps keep his business afloat until the pandemic worsens.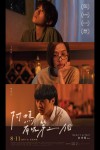 8 MAMA'S AFFAIR
Can : Ah Ma Yau Jor Dai Yi Gor
Lit : Ma Has Someone Else
AKA : K Fung Bo
Lit : K Storm
d. Kearen Pang Sau Wai
Teresa Mo Shun Kwan, Keung To, Jer Lau Ying Ting
Rating : I
Length : 127 mins.
Opening at the Osaka Asian Film Festival 2022
Opening July 26 2022 at the New York Asian Film Festival
Opening August 11 2022
Trailer :
https://youtu.be/bLNcvaR-pXw
[ THE FILM CATALOGUE ]
As MEI-FUNG, housewife and former top artiste manager, unearths a new star in CHING, she also draws jealousy from her teenage son HIN. Can a single mother find a balance between her family and her career? Is her dedication driven by love or responsibility?
[ SCREEN DAILY ]
A former talent manager, now a single mother, discovers a new star. She has to overcome her teenage son's jealousy and find the balance between career and family.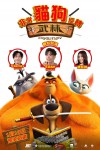 7 PAWS OF FURY: THE LEGEND OF HANK
d. Chris Bailey, Mark Koetsier, Rob Minkoff
Nickelodeon Animation
English Voices: Michael Cera, Ricky Gervais, George Takei,
Gabriel Iglesias, Michelle Yeoh, Samuel L. Jackson
Cantonese Voices: Edan Lui Cheuk On,
Stanley Yau, Shirley Chan Yan Yin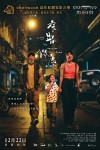 6 SAKRA
Can : Tin Lung Bak Bo ji Kiu Fung Juen
d. Steve Cheng, Donnie Yen Chi Tan
Donnie Yen Chi Tan, Yukee Chen Yuqi, Cya Liu,
Kara Wai Ying Hung, Wu Yue, Grace Wong Kwan Hing,
Eddie Cheung Siu Fai, Ray Lui Leung Wai
Rating : IIB
Length : 130 mins.
Opening January 16 2023 in Malaysia
Opening January 19 2023
Trailer :
https://youtu.be/9xuJkDlBWI4
[ CINEMA CITY ]
During the Northern Song dynasty, Qiao Feng, the leader of the Beggars' Sect, was a heroic and chivalrous man who was respected by the whole martial arts world. But he was suddenly accused of being a Khitan, which made him isolated by friends and allies. Qiao Feng met Azhu the maid from Murong family on his journey to find out about his origin and enemies...
[ CINEMA ONLINE MALAYSIA ]
Under the reign of Emperor Zhe Zong, an unlikely bond is formed between three very different men. The first is Qiao Feng, the courageous leader of the beggar clan. His clan looks up to him for always defending them, but when he is accused of being of Khitan descent and labelled a traitor, he is shunned by his fellow martial artists. The second is Duan Yu, the cheerful young prince of Dali. He avoids learning martial arts due to his hatred of conflict, and often runs away from his problems. The third man is Shaolin Monk Xu Zhu, who is a skilled martial artist torn between 2 powerful clans. As these three embark on their personal journeys of self-discovery, they find their way into each other's lives.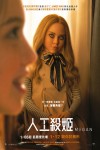 5 M3GAN
d. Gerard Johnstone
Allison Williams, Violet McGraw, Amie Donald,
Ronny Cheng, Brian Jordan Alvarez, Jen Van Epps,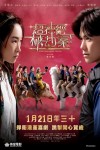 4 EVERYTHING UNDER CONTROL
Can : Chiu Sun Gaing Hai Gip Ong Ha
Lit : Under Super Crazy Armed Robbery Case
AKA : Fei Sun Gaing Hai Gip Ong Ha
Lit : Under Not Crazy Armed Robbery Case
AKA : Chiu Sun Gaing Hai Gip Ong
Lit : Super Crazy Armed Robbery Case
d. Ying Chi Wan
Hins Cheung King Hin, Ivana Wong Yuen Chi,
Jeffrey Ngai Chun Sun, Kaho Hung, Michael Ning (Bak Ji),
Bonnie Wong Ching Yi, Yau Chung Wai,
Angus Yeung Tin Yue, Carl Ao Ieong Chun Hou (Hou Dee),
Aaryn Cheung Ming Wai, Suey Kwok Sze
Rating : IIA
Length : 126 mins.
Opening January 21 2023
Teaser:
https://youtu.be/wByEEMOrAcg
[ BROADWAY CIRCUIT ]
During a diamond heist, one of the security escorts steals the diamonds and flees. Fellow security escorts Yau Shing and Jelly are forced to help the robber track down the diamond. Tracking the diamonds, they stumble into a secluded village. While they clash with the weird villagers, the three men suspect that they are being haunted by a female ghost.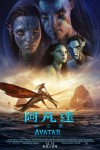 3 AVATAR: THE WAY OF WATER
d. James Cameron
Sam Worthington, Zoe Saldana,
Sigourney Weaver, Stephen Lang, Kate Winslet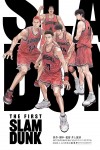 2 THE FIRST SLAM DUNK
d. Takehiko Inoue, Yasuyuki Ebara
Japanese Animation
Rating : IIA
Length : 124 mins.
Opening January 12 2023

[ EMPEROR CINEMAS ]
Slam Dunk is a shonen manga by Takehiko Inoue that was serialized in Shueisha's Weekly Shonen Jump from 1990, issue No. 42, to 1996, issue No. 27. The series, which depicts the personal growth of several high school basketball players, has sold more than 120 million copies in Japan. It has inspired numerous boys and girls to get into basketball. An anime series (that ran from October 1993 to March 1996), several video games, and other media based on the manga have also been produced. The Slam Dunk Scholarship was established in 2006 to support young basketball players in Japan. In 2018, a new, 20-volume shinsoban edition with all new cover illustrations was published, with volume divisions at each milestone in the story. An artwork compilation, PLUS / SLAM DUNK ILLUSTRATIONS 2, was released in 2020 to commemorate the 30th anniversary of the series' launch.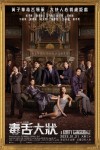 1 A GUILTY CONSCIENCE
Can : Duk Sit Dai Jong
Lit : Poison Tongued Lawyer
d. Jack Ng Wai Lun
Dayo Wong Tze Wa, Tse Kwan Ho,
Louise Wong Dan Nei, Fish Liew Chi Yu,
Michael Wong Man Tak, Dee Ho Kai Wa, Renci Yeung Sze Wing,
Adam Pak Tin Nam, Bowie Lam Bo Yi,
Vincent Kok Tak Siu, Sheldon Lo (Law Hau Yung)
Rating : IIB
Length : 135 mins.
Opening January 7, 14 2023 (Preview)
Opening January 21 2023
Teaser :
https://youtu.be/JRUKWIv59Uw
Trailer :
https://youtu.be/DYJ828h8k4M
[ BROADWAY CIRCUIT ]
A simple supermodel's child abuse case becomes the battleground of justice, power, and fame. When the apex society exercises every network and resource to save itself, how will the barristers pursue justice?