Congratulations to Joel Chan for winning his first TVB Best Actor
Elena Kong is the surprise TVB Best Actress
Moon Lau has successfully won the Malaysia Favorite TVB Actress and cannot be more excited
Ruco Chan again wins the Malaysia Favorite TVB Actor
Rosita Kwok wins the Leaping Improvement Female Artist with her first series
Angel Chiang wins Best Supporting Actress as the favorite
Ricco Ng wins Leaping Improvement Male Artist
Tang Chi Kin is super emotional at the announcement of his Best Supporting Actor award
Top stars sing the praises of the support players
Kenneth Ma says that everyone is congratulating him
Nancy Wu
Hera Chan
JW
"Four Wildwomen" of J2's CHILL. HIKE. CAMPING.
courtesy of on.cc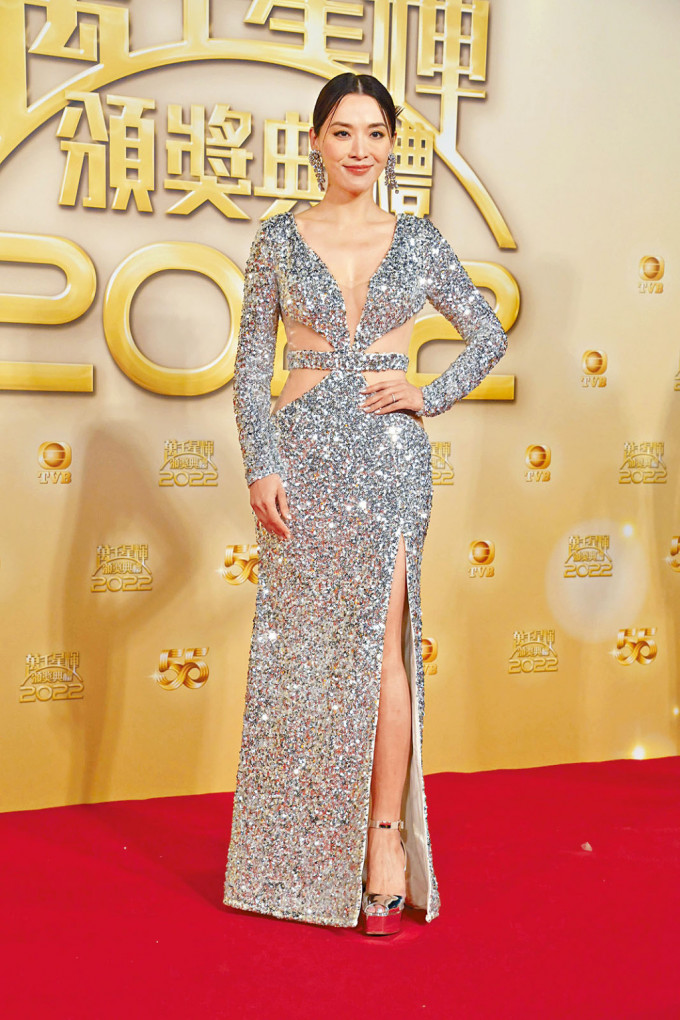 Alice Chan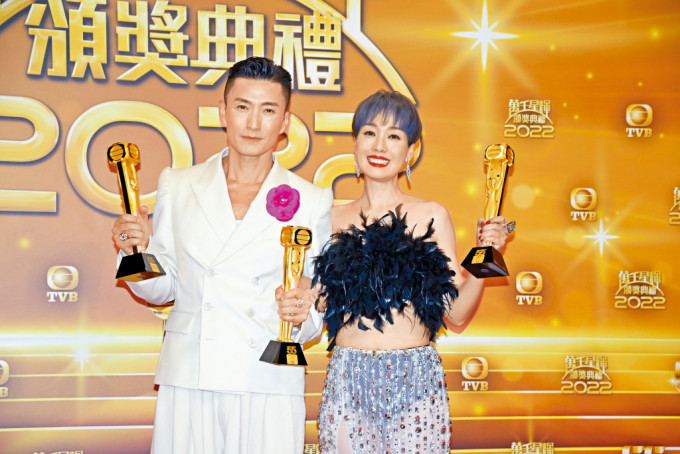 Joel Chan and Elena Kong both are first time winners of the highest honor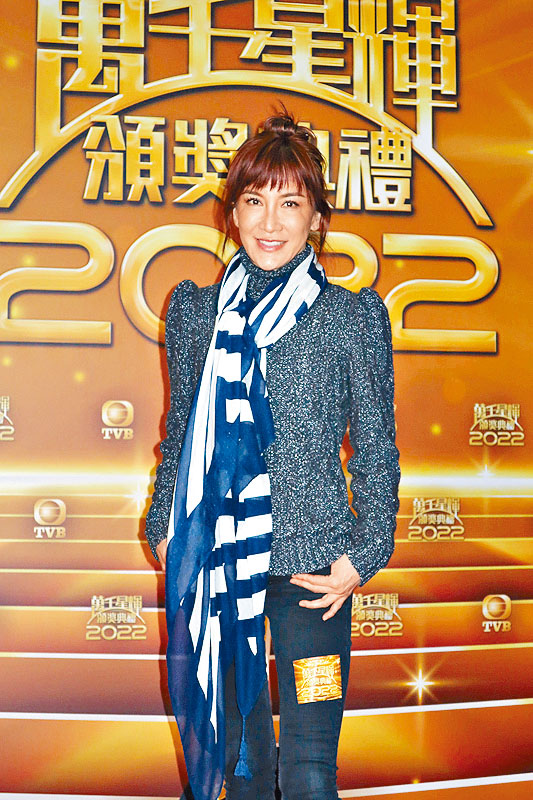 Nancy Lee says her sister Coco may need spine surgery
courtesy of singtao.com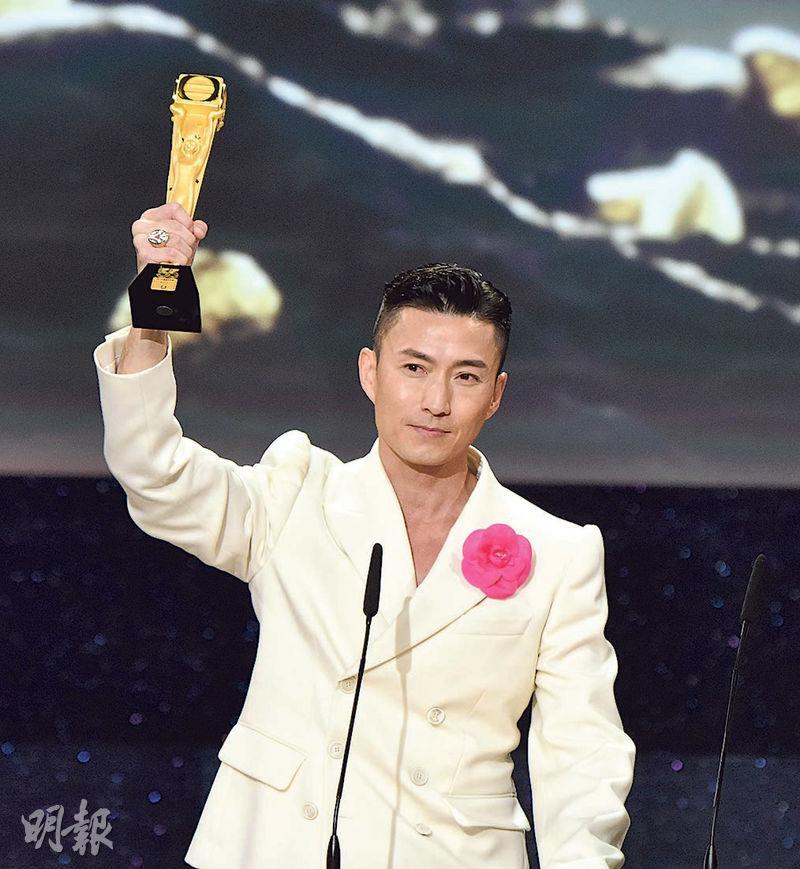 With 6 series on the air last year, Joel Chan wins Best Actor as the favorite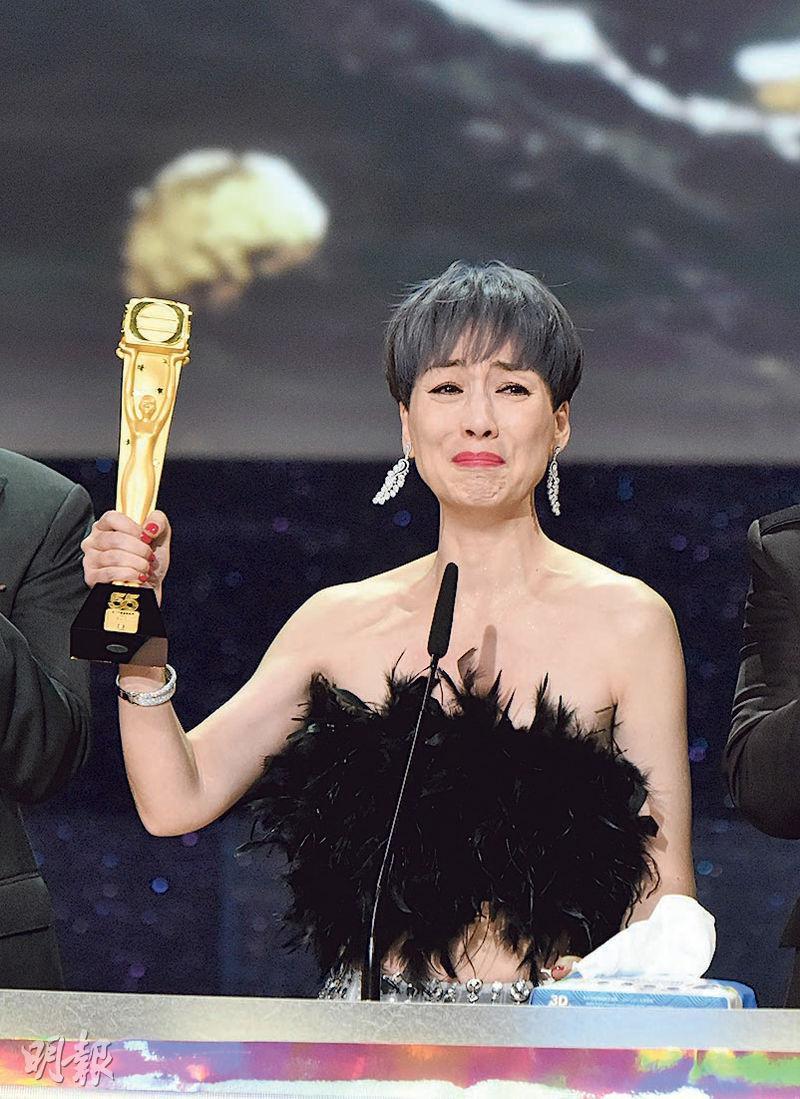 Surprised Best Actress winner Elena Kong breaks down on the stage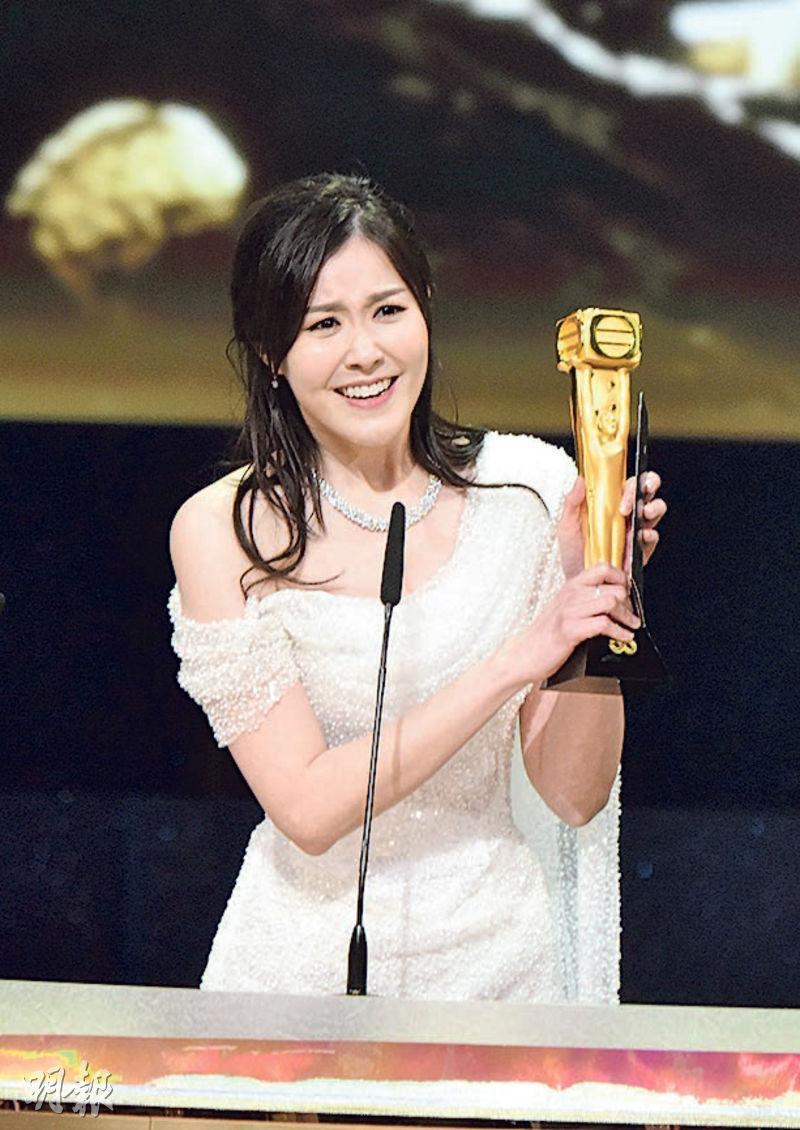 Moon Lee's full command of her acting in THE BEAUTY OF WAR is eye opening and earns her the "Malaysia Favorite TVB Actress"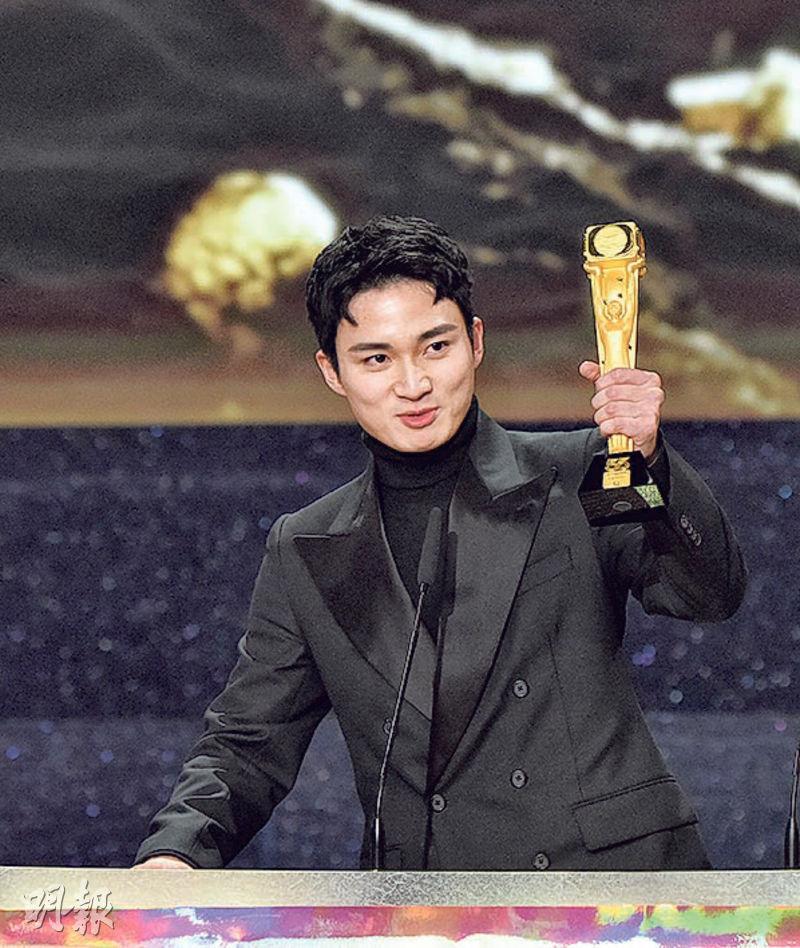 Kalok Chow in his first lead as Prince Gei Wai in YOUR HIGHNESS, which makes her the youngest winner of "Favorite Male TVB Character"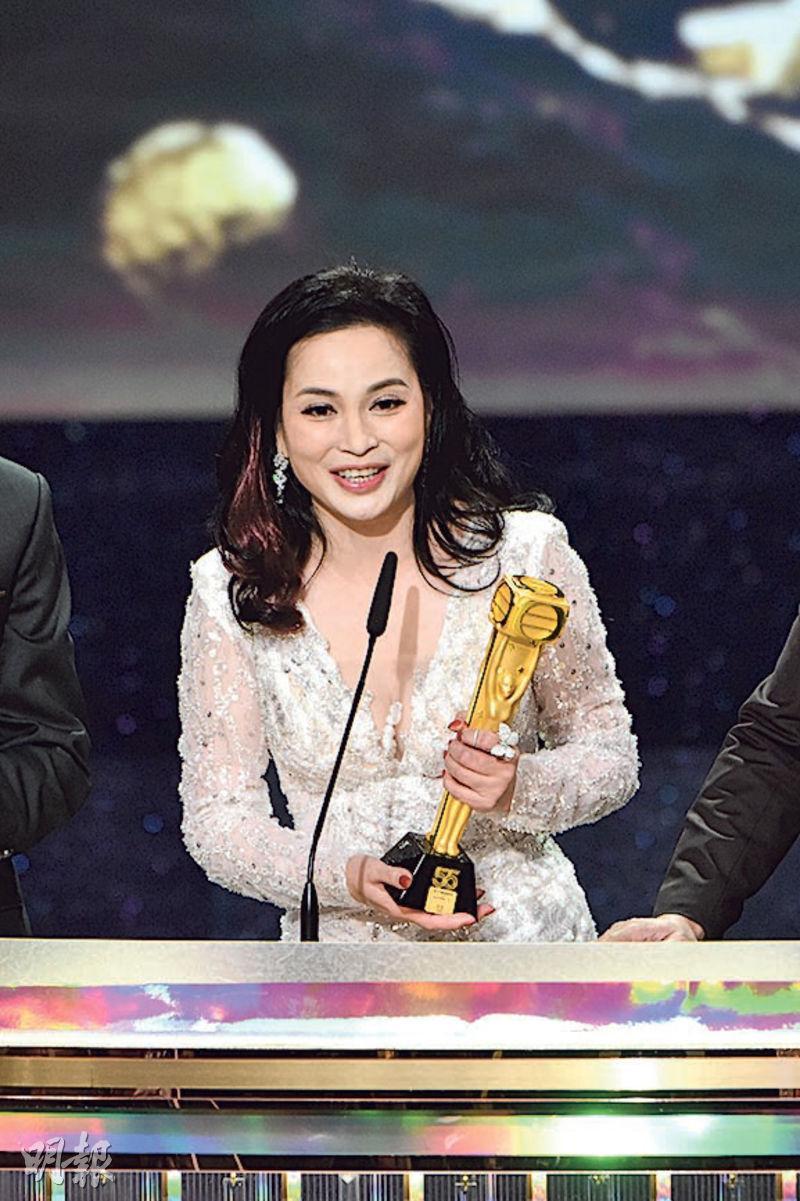 Amy Fan with her "tongue twister" style delivery and exaggerated laughter wins the "Favorite Female TVB Character"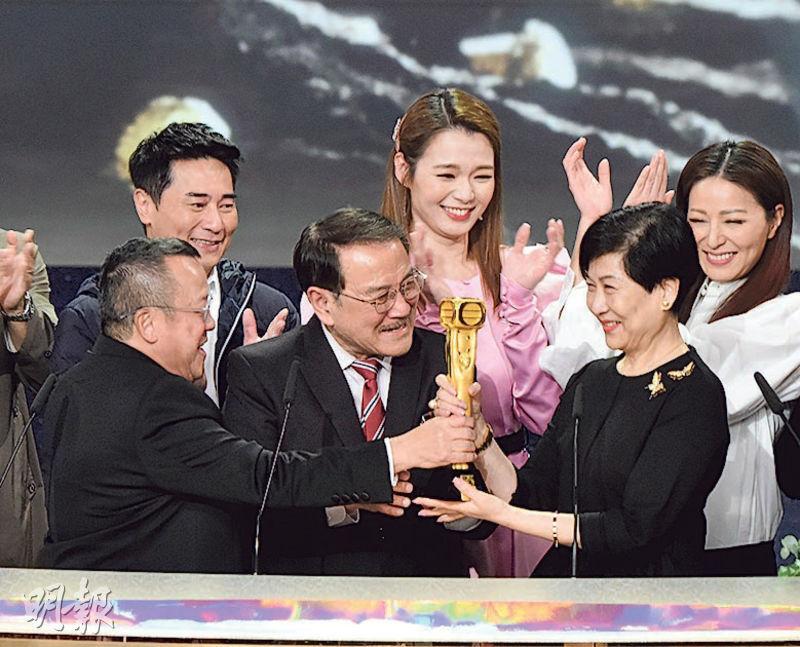 Eric Tsang presents the award to Catherine Tsang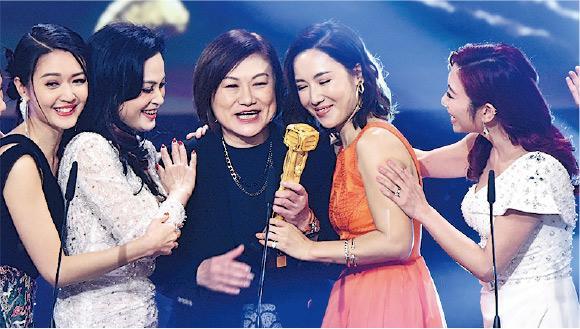 Karen Chan (center) receives the Professional Spirit Award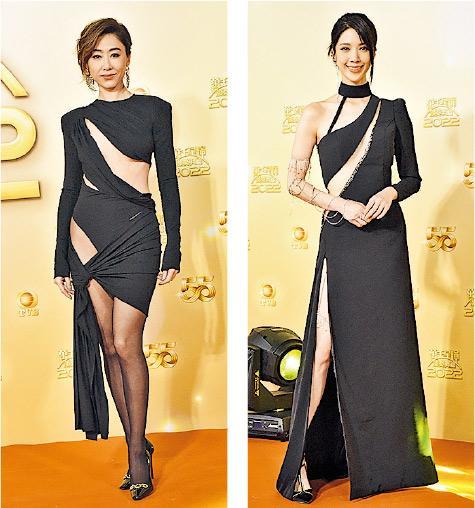 Nancy Wu nd Hera Chan both win Best Dressed Female Artist in black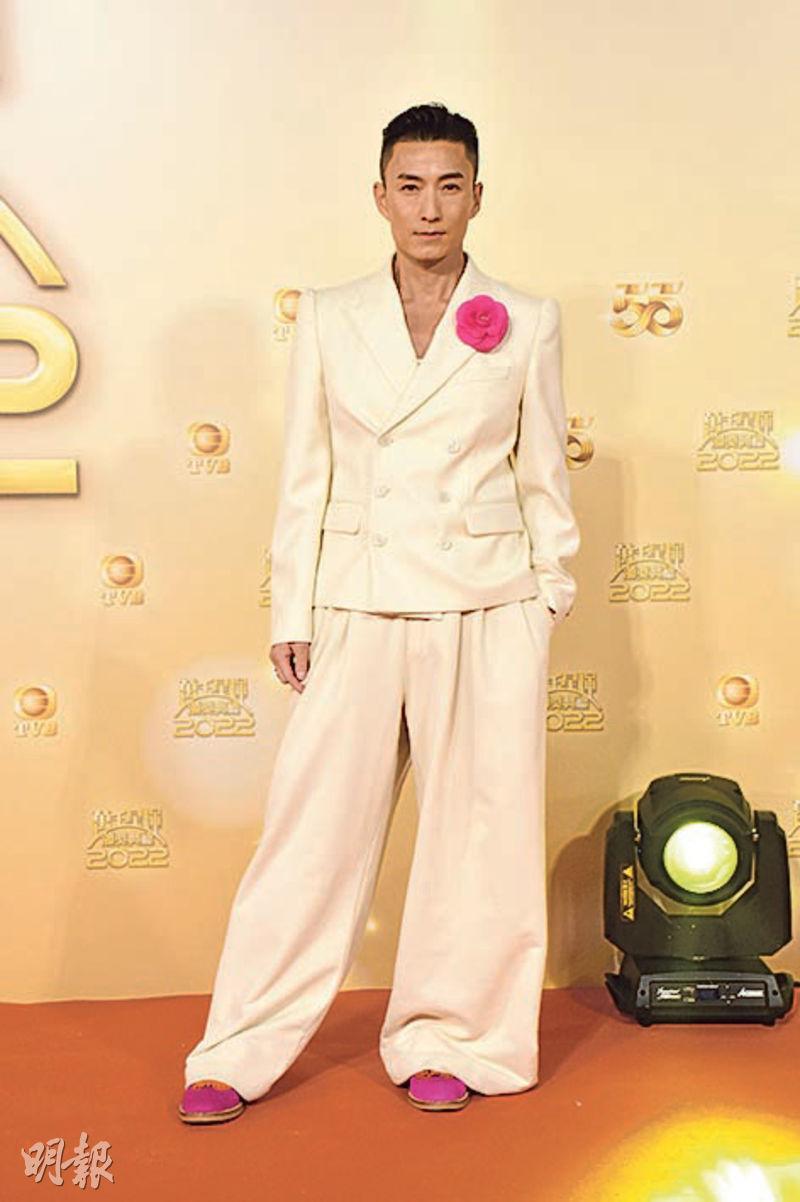 Joel Chan is the Best Dressed Male Artist
JW says that the dress is the sexiest she would go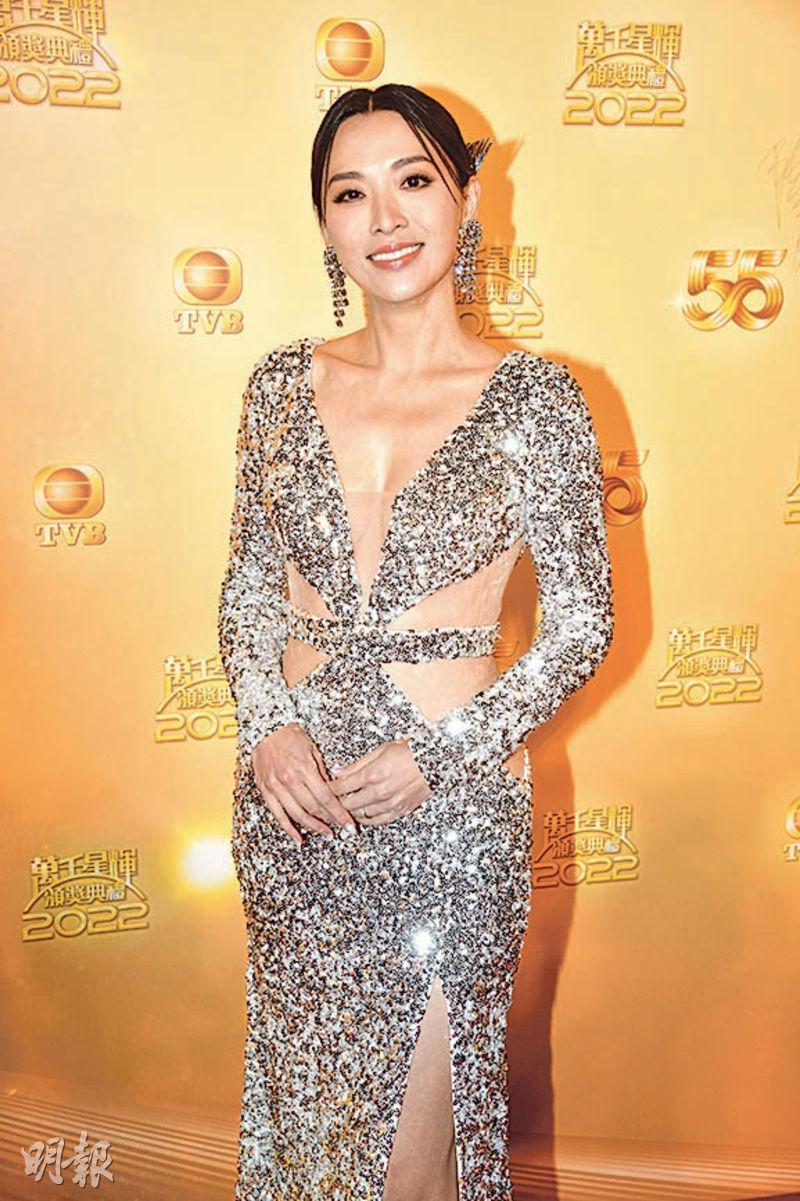 Alice Chan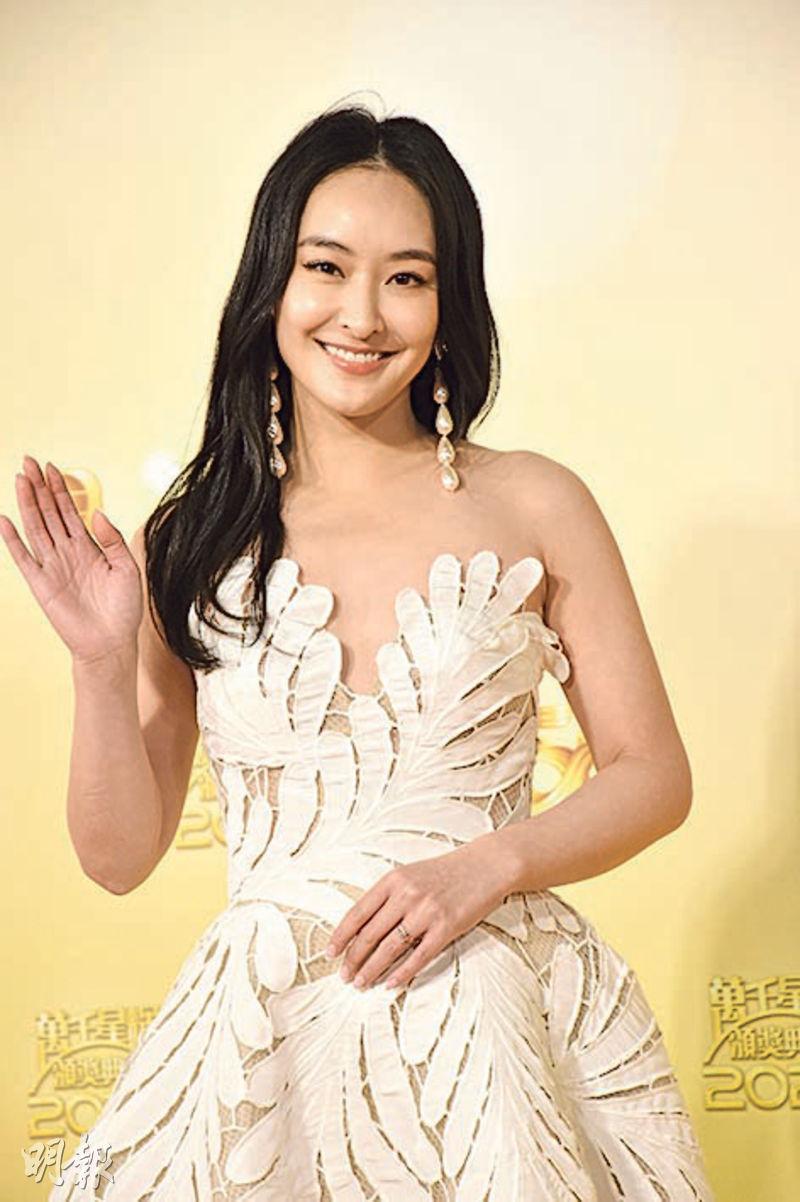 Jeannie Chan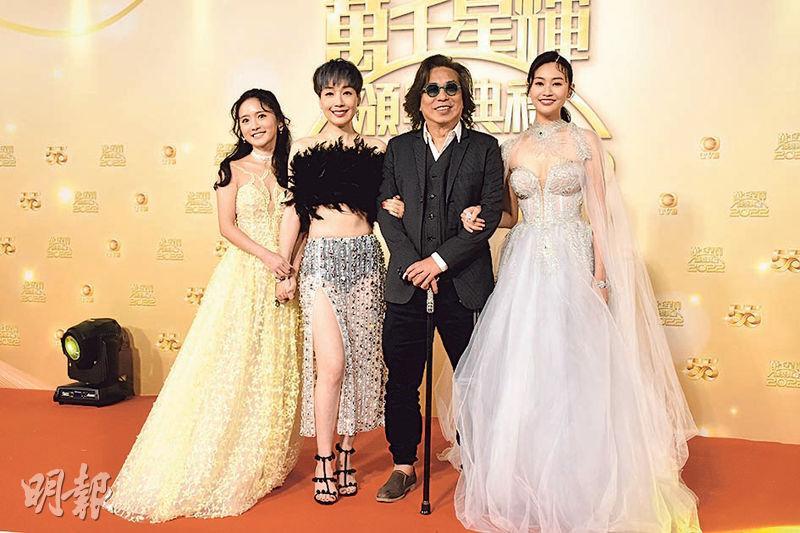 GET ON A FLAT's family of four Yuki Law, Elena Kong, Andrew Lam and Rosita Kwok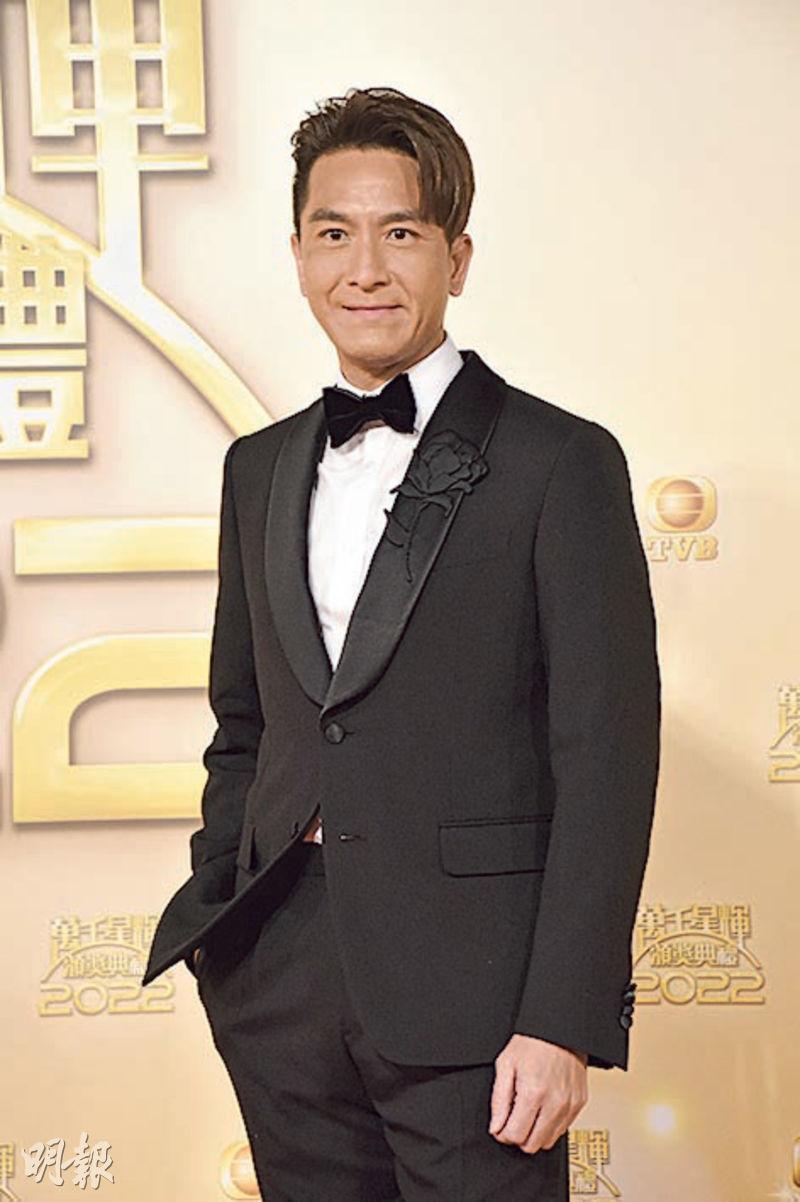 Kenneth Ma keeps getting congratulations from his colleagues over his engagement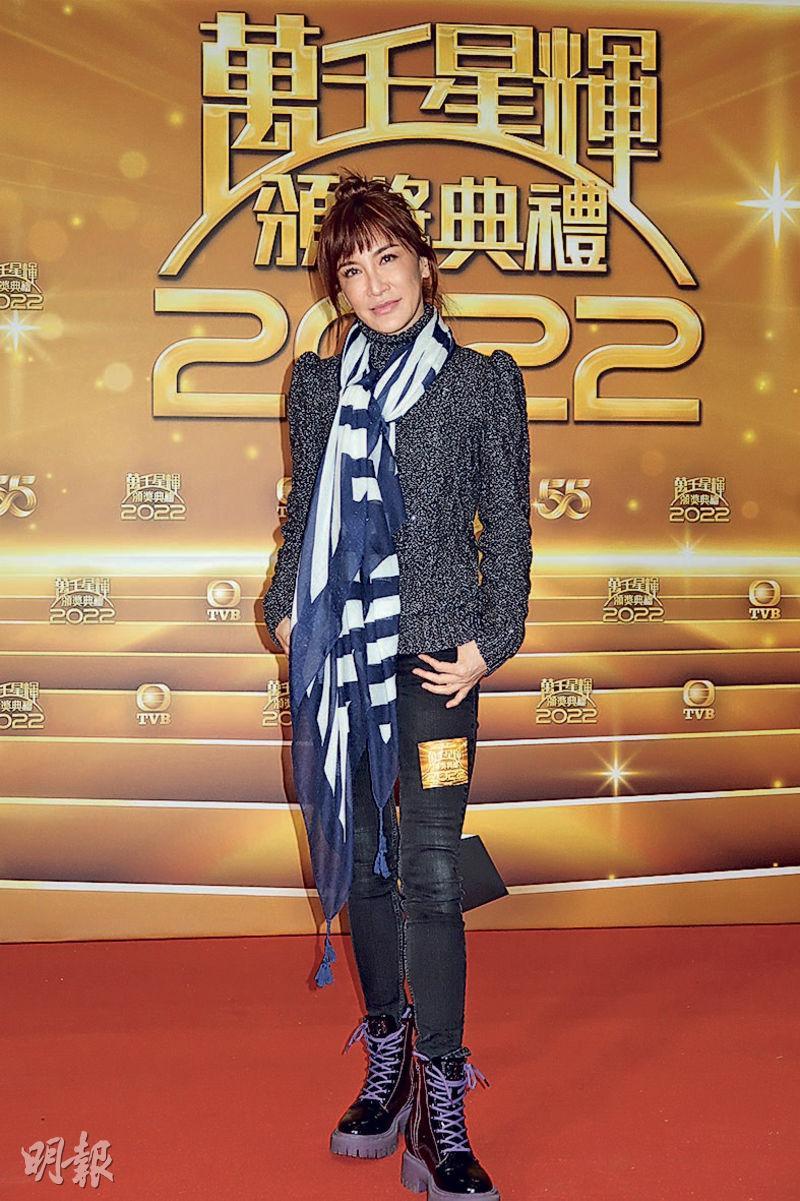 Nancy Lee is not at liberty to discuss her sister Coco's marital status, but says that a lot has happened that is unexpected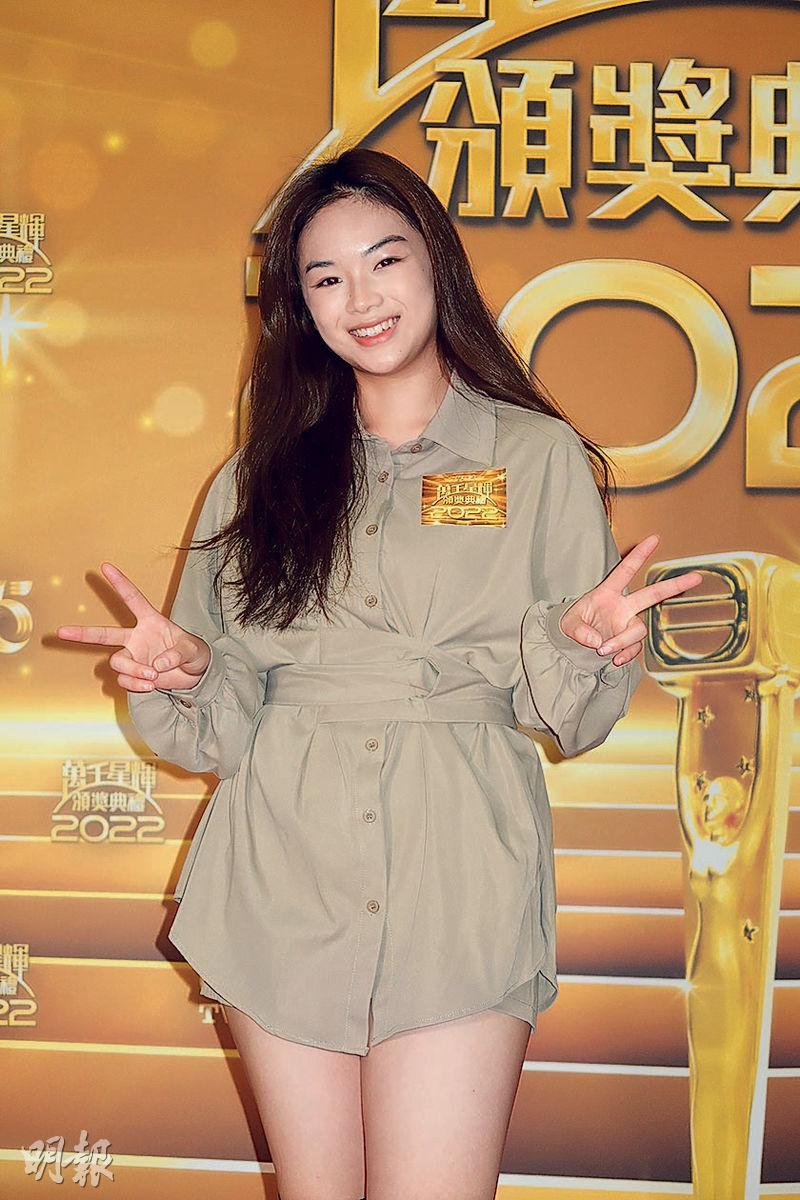 Jasmine Yam
courtesy of mingpo.com
TVB Awards 2022 took place last night at the Television City in Tseung Kwan O. This year's Best Actor and Best Actress went to favorite Joel Chan Shan Chung for BARRACK O'KARAM 1968 (GUM SIU DAI HA 2) and Elena Kong Mei Yee for GET ON A FLAT (HA LAU SEUNG CHEH JOOK); the series GET ON A FLAT even won Best Series to become the TVB Awards big winner. Chan Shan Chung in his speech said that the hardest part of life was not facing failure but how to go from failure to success.
Chan Shan Chung won his first Best Actor. He was so emotional that he was in tears. During his speech his said, "I am very grateful, in my marathon of life the hardest part hasn't been facing failure, but how to stand up failure and head to success. Today I want to say to everyone who have helped me in the past ten years. I finally have taken a step of success. I have done it, thank you!" He also thanked TVB for keeping giving him opportunities and assistance over these 23 years, especially in the last ten years he had many opportunities. He had to thank three people, not for his success but for their help when he failed. Thy were "Ah Pa" Eric Tsang Chi Wai, Catherine Tsang Lai Chun and Elaine Lok Yi Ling. He said, "Because Chi Wai at my biggest failure helped me, and asked me if I still wanted to work on a series!" He also thanked his wife for her contribution to him over the past ten years.
This year's Best Actress went to Elena Kong Mei Yee, who defeated Alice Chan Wai, Jeannie Chan Ying, Nina Paw Hee Ching, and Selena Li Sze Wa. She on the stage appeared emotional when she accepted the award. Mei Yee said as she cried, "I thought since I wasn't a biological daughter I wouldn't get this award. Thank you Mr. Tsang, Sister Chun, tonight my parents are here. Ten years ago when I got 'Supporting Actress' they didn't come and regretted it very much. This time they came to witness my Best Actress win."
As for that night's first award presented, "Best Supporting Actor", the 40 year old Tang Chi Kin won his first television award. He got so emotional that he was teary eyed and put his hand over his chest; the "Best Supporting Actress" went to the favorite, THE BEAUTY OF WAR's villain Angel Chiang Ka Man. Chiang Ka Man said that she was very nervous before, her emotions were up and down for two days. She had no appetite and could not sleep. She also said that she never thought that when she accepted the award she did not cry, because this time's theme was opportunity would be saved for dream chasers. She has chased her dream for 16 years, even when her family objected she still persisted. When asked whether the next stop would be Best Actress, she admitted that she hoped to be the female lead. Even in a limited series she would like to give it a try; however now she would like the most to have a good sleep and eat a lot of unhealthy fried food, and she would treat the cast and the crew to dinner.
"Leaping Improvement Male Artist" went to a surprise winner Ricco Ng Wai Yuen, "Leaping Improvement Female Artist" went to Rosita Kwok Pak Yin who has been in the business for over two short years and rising in popularity in recent years. Ng Wai Ho said that he never expected to win. It was like a dream and he did not know how he should feel, but most importantly he wanted to thank his family. Because his parents were traditional Asians, they felt that children should perform to be OK. Now the award would be a sign of performance. Kwok Pak Yin also pointed out that when she won her mind was blank and deeply felt sorry, she missed many people she wanted to thank. Because everyone gave her the opportunity she got to improve. When asked whether she would sing to celebrate, she joked that she was afraid of "shattering" the Television City. She would wait for a good song first. However because she always relied on her parents driving her to and from work, now she would like the most to learn to drive and make soup to repay them. The Most Popular Female Television Character and Male Character went to Amy Fan Yik Man and Kalok Chow.
The Hong Kong Film Award Best Supporting Actor Fung Ho Yeung was invited to present an award. He said that it felt wonderful because he rarely had the chance to attend such a large scale event. The last one he attended was the Hong Kong Film Awards as a nominee. If memory served it was also his first return to Television City since quitting the TVB training class. Because he was rumored to have quit the class due to Ben Yuen Wai Ho as an instructor, would running into him be awkward? He said that because he was in a hurry he did not have the chance to communicate with him, he only regretted not to have the chance to have an exchange with him and explained the reason of why he quit the class. He said that on the first day he mainly met the headmaster, and after the Hong Kong Film Award he had other jobs. He never rested and kept having to time off. By the fourth day the company told him not to go to class anymore. He continued that he regretted not being able to go to class with other students. Actually he too has always noticed the artist training class' direction. He knew that the students learned martial arts and acting skills. Although he did not get to participate, everyone was learning in different environments and he hoped to be able to grow together.
The Malaysian viewers voted Malaysia Favorite TVB Television Series went to the Jazz Boon (Man Wai Hung) produced I'VE GOT THE POWER (CHIU NUNG SI JEH). The series' lead actor Ruco Chan Chin Pang also won "Malaysia Favorite TVB Actor", and "Malaysia Favorite TVB Actress" went to THE BEAUTY OF WAR's first time winner Moon Lau Pui Yuet.
Known as "Sister Chun", Catherine Tsang Lai Chun was this year's TVB Performing Art Award winner. "Sister Chun" was very surprised by the award and moved to tears on the stage. This year's "Professional Spirit Award" wen3 to Karen Chan Wai Ying. Joining TVB in the 80s as a fashion designer, Chan Wai Ying could be considered TVB's first generation image director. She designed at least over 10,000 costumes and at the same time she as also the Miss Hong Kong image director for the past 31 years.
This year's event also invited many artists who have not appeared in a very long time to be guest presenters, including Kenix Kwok Ho Ying, Felix Wong Yat Wa, Michael Miu Kiu Wai, Michael Tao Dai Yu, Joey Leung Wing Chung, Eddie Cheung Siu Fai, Kent Cheng Juk Si, Candy Yu On On, Cecilia Yip Tung and others. One of the guest performers were STARS ACADEMY 2's graduates Jasmine Yam Hoi Ching and Janees Wong Lok Yin, who performed music master Joseph Koo Ka Fai's classic songs with piano and violet as a salute to Brother Fai.
TVB AWARDS 2022
BEST SERIES:
GET ON A FLAT
BEST ACTOR:
Joel Chan (BARRACK O'KARMA 1968)
BEST ACTRESS:
Elena Kong (GET ON THE FLAT)
MOST POPULAR MALE TELEVISION CHARACTER:
Gei Wai (Kalok Chow, YOUR HIGHNESS)
MOST POPULAR FEMALE TELEVISION CHARACTER:
Bak Tin Ngor (Amy Fan, LO AND BEHOLD)
BEST SUPPORTING ACTOR:
Tang Chi Kin (GET ON A FLAT)
BEST SUPPORTING ACTRESS:
Angel Chiang (THE BEAUTY OF WAR)
MALAYSIA FAVORITE TVB ACTOR:
Ruco Chan (I'VE GOT THE POWER)
MALAYSIA FAVORITE TVB ACTRESS:
Moon Lau (THE BEAUTY OF WAR)
MALAYSIA FAVORITE TVB SERIES:
I'VE GOT THE POWER
PROFESSIONAL SPIRIT AWARD:
Karen Chan Wai Ying
TVB PERFORMING ART AWARD:
Catherine Tsang Lai Chun
BEST VARIETY PROGRAM:
SUPER TRIO RETURNS
BEST INFORMATIONAL AND SPECIAL TOPIC PROGRAM:
BIG BIG OLD WORLD II
BEST ANNUAL AND SPECIAL PROGRAM:
TVB 55TH ANNIVERSARY GALA
BEST MALE HOST:
Anthony Fong (BIG BIG OLD WORLD II)
BEST FEMALE HOST:
Janis Chan (NO POVERTY LAND II - A TREASURE TROVE)
LEAPING IMPROVEMENT MALE ARTIST:
Ricco Ng
LEAPING IMPROVEMENT FEMALE ARTIST:
Rosita Kwok
MOST POPULAR TELEVISION SONG :
WISH (BIG WHITE DUEL II) JW
MOST POPULAR TELEVISION PARTNERS:
Kalok Chow, Brian Chu, Jeannie Chan, Jonathan Cheung, JW (YOUR HIGHNESS)
BEST DRESSED MALE ARTIST:
Joel Chan
BEST DRESSED FEMALE ARTISTS:
Hera Chan, Nancy Wu