courtesy of on.cc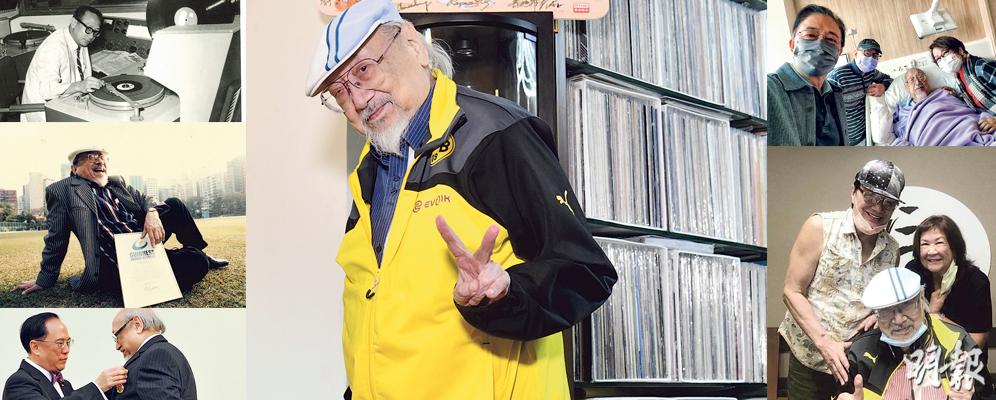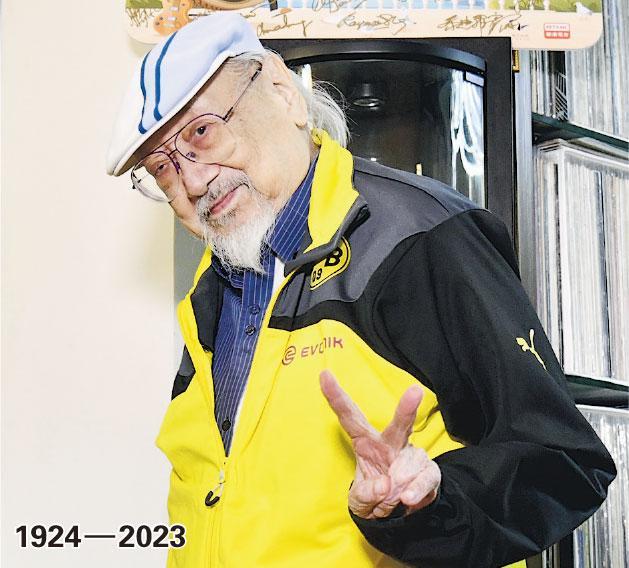 Uncle Ray passed away two days ago at age 98. He dedicated his life to Hong Kong broadcasting and music. His influence was far reaching.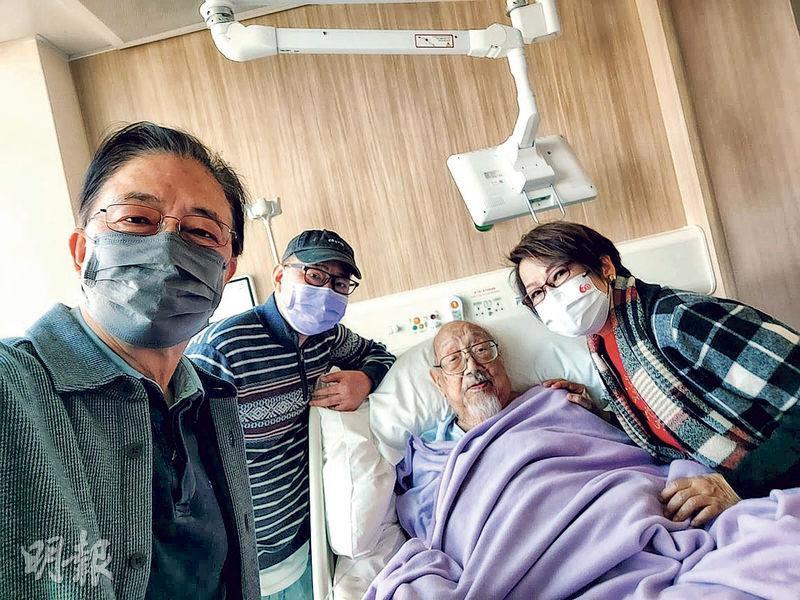 Cheung Man Sun and Che Suk Mui earlier visited Uncle Ray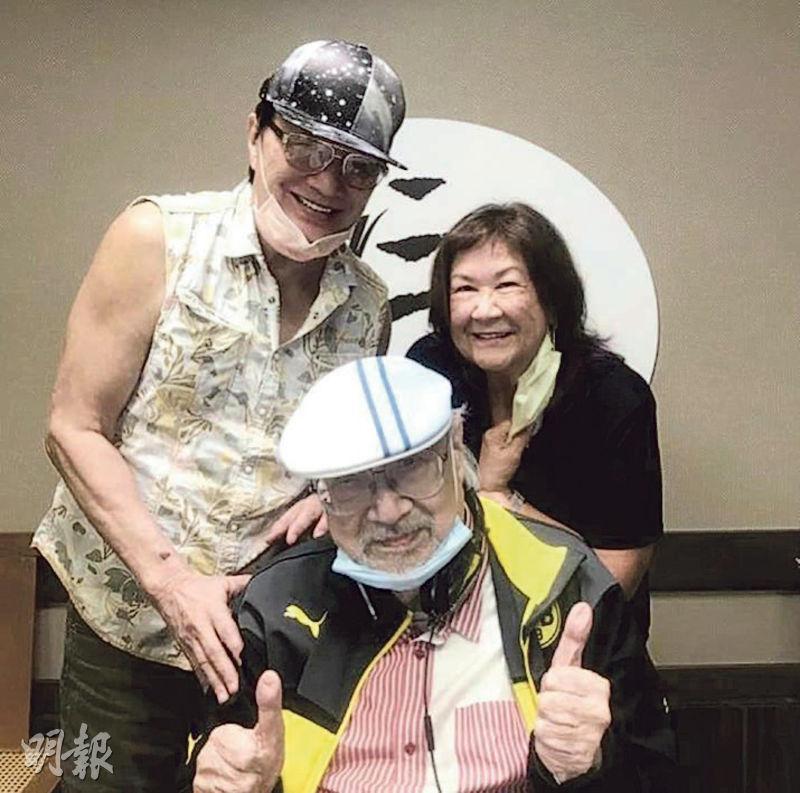 Song God Sam Hui was saddened over the passing of his friend and wished that Uncle Ray would continue the exciting music world in Heaven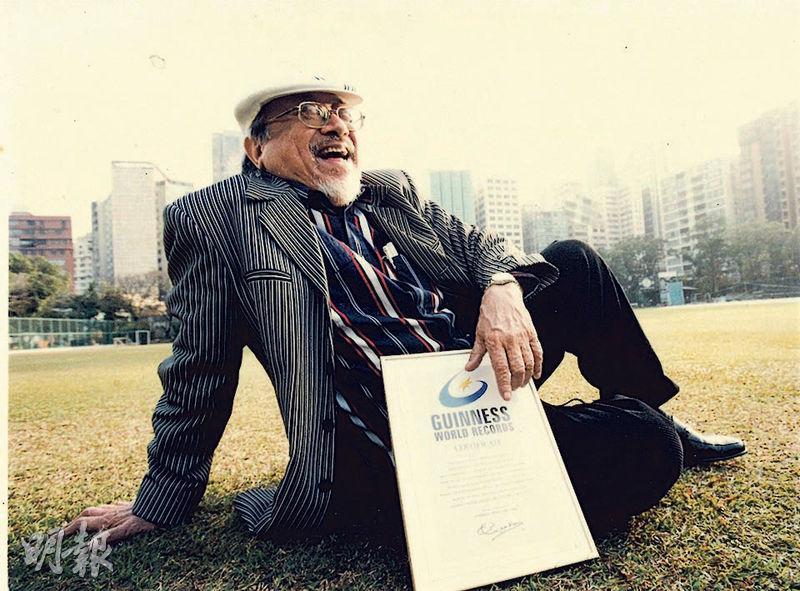 Uncle Ray was the Guinness World Record holder of the "Most Durable DJ"
Former Chief Executive Donald Tsang awarded the Bronze Bauhinia Star to Uncle Ray
Uncle Ray in 1949 joined Radio Rediffusion as a copywriter, later he was promoted to DJ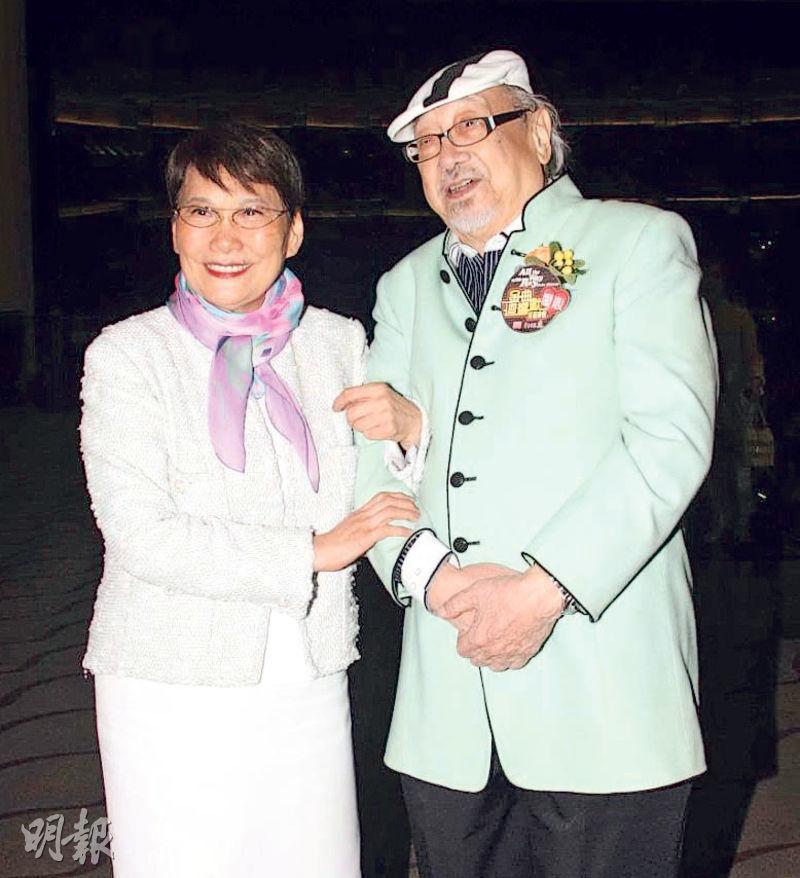 Uncle Ray in his autobiography wrote that after the break up with Mona Fong they became best friends and he had no regret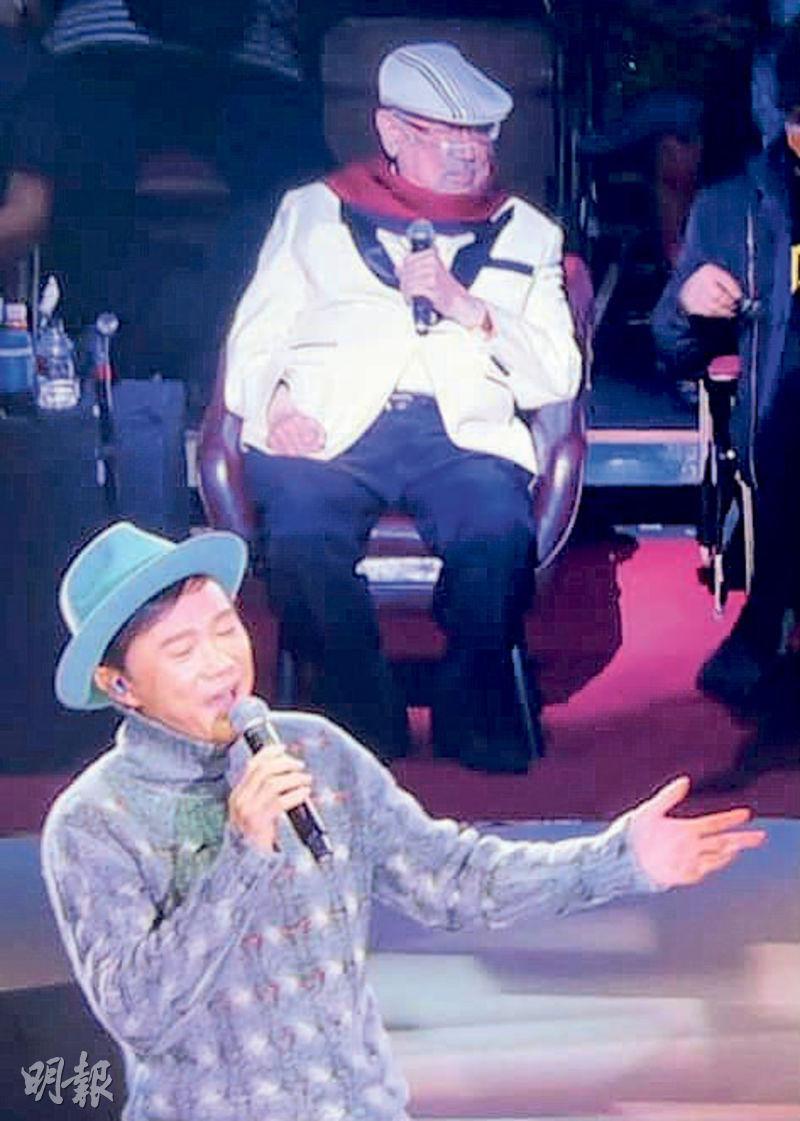 Uncle Ray attended Albert Au's concert last year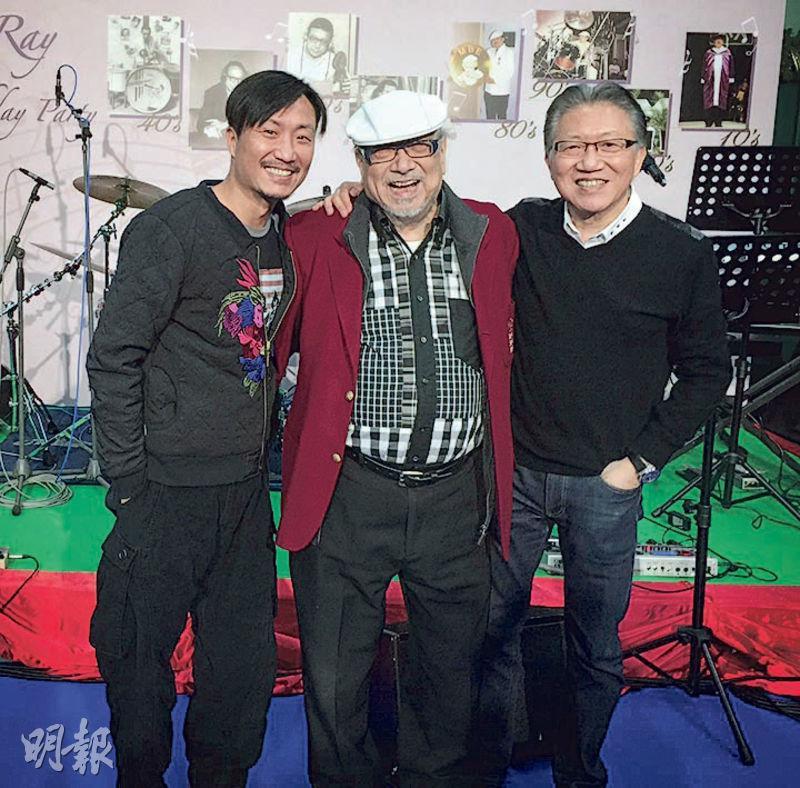 Ronald Cheng reveals that his father Cheng Tung Hon jammed with Uncle Ray in a band
courtesy of mingpao.com
Known as the "Godfather of Music" and the Guinness World Records' "the world's most durable DJ" Uncle Ray (Reinaldo Maria Cordeiro, Kwok Lei Man) passed away on January 13rd at 5PM at the Hong Kong Chinese University hospital at age 98. His friends and family were by his side, with Joe Junior led a rendition of YOU'LL NEVER WALK ALONE to bid him farewell. Dedicated his life to the broadcasting and music scenes, Uncle Ray deeply believed that while life would come to an end, music was forever.
Born in Hong Kong, Uncle Ray's parents were Portuguese. He was born in Hong Kong in 1924 and spoke fluent Cantonese. In 1949 he joined Radio Rediffusion as a copywriter, later he was promoted to disc jockey and host his first program PROGRESSIVE JAZZ. In 1960 he joined Radio Hong Kong, in 1964 he was assigned to study for 3 months at BBC in England. During the period he had the chance to interview the Beatles twice. In 1970 he began to host the longest running radio program in Hong Kong, ALL THE WAY WITH RAY. Aside from being a DJ, Uncle Ray also guest starred in SECURITY UNLIMITED (MOR DUN BO BIU), JOB HUNTER (SUT YIP SUN), ALL THE WRONG SPIES (NGOR OI YEH LOI HEUNG) and other films. Uncle Ray always dedicated him to recommend Western popular music and promote the domestic music scene developments. He interviewed internationally renowned music acts like the Beatles, Tony Bennett and Cliff Richard. He also helped many domestic singers and groups including Sam Hui Koon Kit, the Lotus, Teddy Robin Kwan and Joe Junior.
Uncle Ray's radio program ran for decades, only due to the novel coronavirus pandemic he on December 2020 suspended hosting the radio program ALL THE WAY WITH RAY. Then in early May 2021 he announced that he would return to the live studio from May 10th to the 14th to host his final week of radio program. At the end of May he officially "seal the microphone" and retired. He also published his autobiography. In his "the journey of a thousand miles must come to an end" retirement announcement he mentioned, "When I was editing my autobiography, the novel coronavirus pandemic was at its peak. My friends all urged me against continuing to work. No matter how young I felt inside, I still had to admit that I was getting old. The risk was tremendous, so I could only listen to their warning and bid a temporary farewell to the live studio. I never thought that the halt would last 4 months. With the pandemic raging and no return date, I was able to take a long 'vacation' and had more time to consider the future."
"Age is addition, and days are subtraction. Now I not only had to spend everyday to its fullest, I also cherish every second of every minute even more. What else I haven't done that I still wanted to do? After thinking back and forth, actually I don't have anything that only me or needed me to be done. I even gladly let others continue with my spirit, and keep what I wanted to do going. After countless days, I let go of the record, removed my headphones, turned off the microphone, left the live studio. I wouldn't have any special feeling, because I knew the next day I would return. Several months ago today's decision would truly be difficult to imagine.....I am retiring! Over 40 years after the last 'retirement', this professional life was longer than the first one and just as exciting. It was like living two lifetimes, what more could I ask for! Retirement would not mean stopping, I still would be with music. I deeply believe while life would come to an end, music was forever."
Uncle Ray also said, "Radio would never die. If you have a good DJ who introduces good music, someone would always listen. I feel the songs that I have chosen are the best."
Uncle Ray retired at the age of 96. In a show of appreciation for his contribution to the broadcasting and popular music world, singers including William So Wing Hong, Rowena Cortes, Teresa Carpio, Eliza Chan Kit Ling, Johnny Yip Chun Tong, Anthony Lun Wing Leung and others performed the Uncle Ray retirement concert in 2021. In July 2021 he also shot a commercial to urge seniors to get vaccinated for the government. Last year he was rumored to have suffered a stroke. Uncle Ray spent over 70 years in Hong Kong broadcasting. He received the MBE honor from Queen Elizabeth, the bronze and silver Bauhinia stars from the Special Administrative Region government, the Hong Kong Performing Art Academy fellowship and the Hong Kong Chinese University social science honorary doctorate degrees for his contributions to the community.
Uncle Ray was never married. In his autobiography he mentioned two of the most important women in his life, including his first girlfriend and the late Mona Fong Yat Wa. He said that back then he and Fong Yat Wa got close and became lovers, but unfortunately it did not come to fruition. However they were still able to remain friends. In recent years Uncle Ray was unable to handle the physical rigors and retired, but music still kept him company in life. His record collections at home were his greatest joy.
After Uncle Ray's passing, his family and friends formed a funeral committee that yesterday issued a statement to thank the Hong Kong Chinese University hospital's medical team for their attentive care for Uncle Ray for over a month, and sent their condolences to Uncle Ray's family. The funeral would be a Catholic service and more details would follow.
Uncle Ray's godson Andy revealed that his godfather was hospitalized for pneumonia, so his passing was rather sudden. He originally planned to buy a bed for his godfather to recover at home, now he suddenly had to change the plan to a funeral. He was caught off guard and a lot still needed to be prepared.
Sam Hui Koon Kit has known Uncle Ray for decades. He was heartbroken to learn of the passing of his good friend and posted a photo with Uncle Ray on social media. "Uncle Ray was a great friend and teacher in my life. I am very saddened over his passing. Uncle Ray's contribution to Hong Kong music was very important, an important figure in promoting Hong Kong music development. His passing was a great loss to Hong Kong music. My condolences to his family, and I wish Uncle in Heaven would continue his exciting music world."