Hins Cheung says that the streaking scene is very embarrassing, especially in front of Jeffrey Ngai's muscles. Michael Ning instead gets a sense of security from the fur
courtesy of on.cc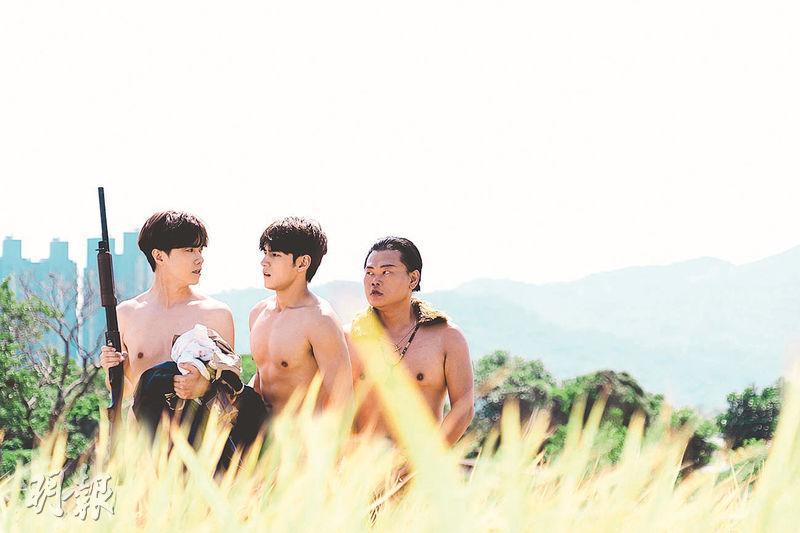 The streaking scene with Hins Cheung, Jeffrey Ngai and Michael Ning makes the audience laugh the happiest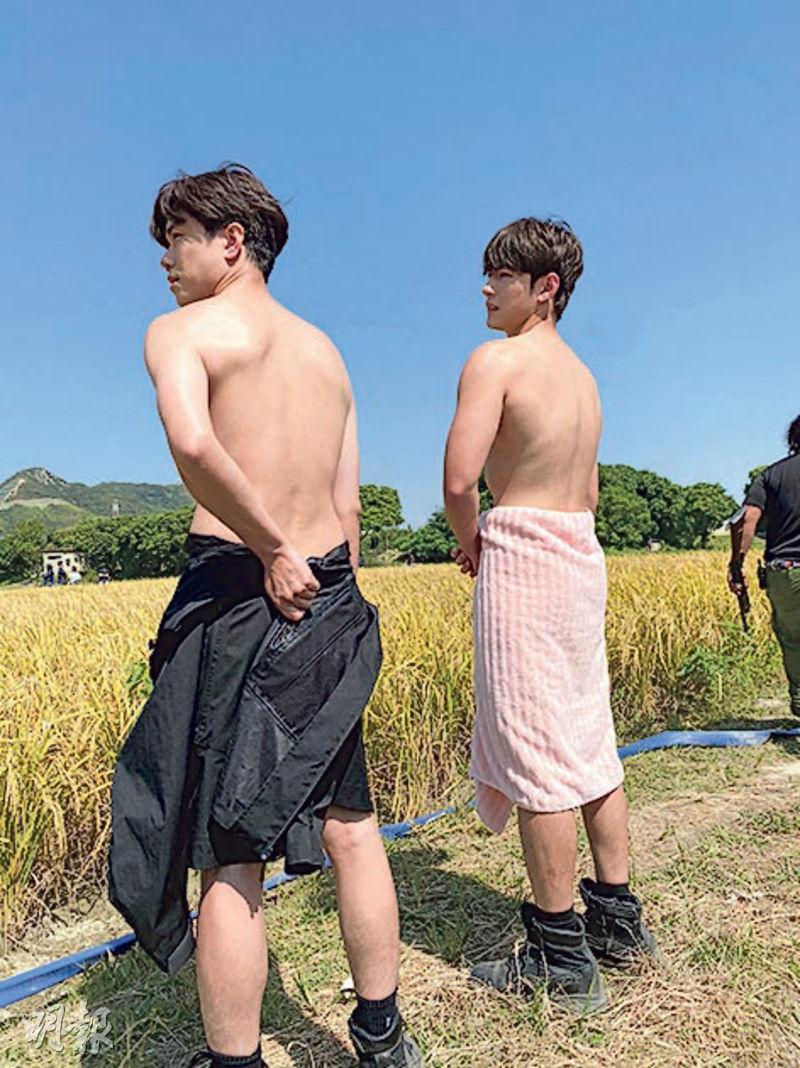 Hins Cheung and Jeffrey Ngai cover up with clothes and towels while waiting for the shoot
courtesy of mingpao.com
The Hins Cheung King Hin, Ivana Wong Yuen Chi, Jeffrey Ngai Chun Sun and Michael Ning (Bak Ji) starred Lunar New Year film EVERYTHING UNDER CONTROL (CHIU SUN GAING HAI GIP ONG HA) will open on the Lunar New Year's Eve. At the earlier premiere and previews, the scene that got the most enthusiastic audience response was Hin Jai, Jeffrey and Bak Ji streaking across a field. Some fans were left in awe and said that the scene was too overwhelming; some fans said that they laughed the happiest over this scene and some even pointed out that they were in completely different shapes.
Hin Jai for his first Lunar New Year film lead gave up his most daring performance in his career. Yesterday on the Lunar 28th he shared behind the scene photos of him and Jeffrey on social media. He humorously wrote, "Today is the Lunar 28th, I found a photo that fits the bill to post." He said that he was considered self confident, daring to remove his clothes next to Jeffrey. "I affected the overall look, sorry." He has always been very conservative in his career and never appeared without cover on camera like this. Inevitably he was a little awkward and unnatural, but the guys were used to be topless since childhood. In addition they watched the result on the spot and everyone thought it was pretty funny. "This scene is decent, full of biology, human body science and other educational meanings, you can see the 3 stages of normal human body development." Hin Jai revealed that before the scene they had a discussion on whether they would need to spend money for computer graphics special effects (to fix their photos). Later they were too cheap to do it. Looking back now, he was extremely suspicious of Jeffrey spending his own money for CG muscles. He welcomed the audience to examine the real deal when the movie would reach the ideal box office.
Jeffrey said that he was very nervous while making this scene. Taking off his clothes for the first time on the big screen was rather stressful, he was afraid of not being in good enough shape. After he got the script he already began to train more in order to be in his best shape. He felt that this scene was the farthest he would go in a performance.