Hins Cheung and Ivana Wong not only exchanges blows in the film but also exchanges poses off camera
courtesy of on.cc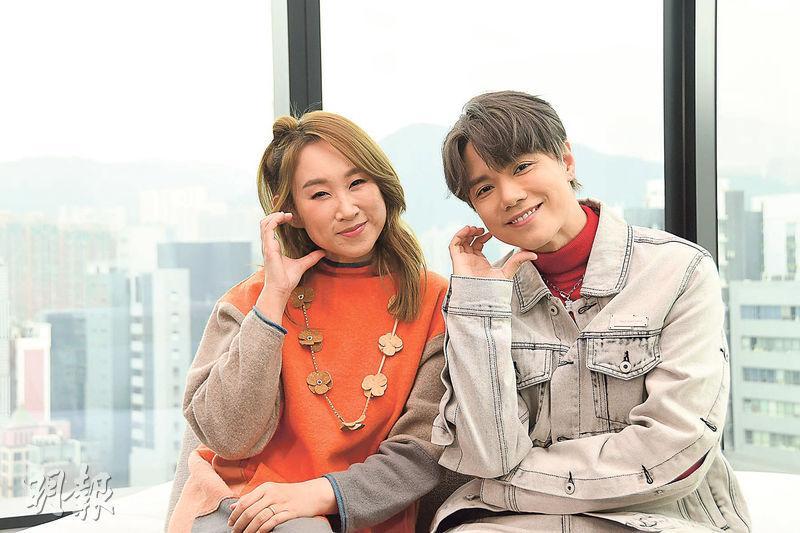 Ivana Wong and Hins Cheung have known each other for years. Their first film together feels fun and fulfilling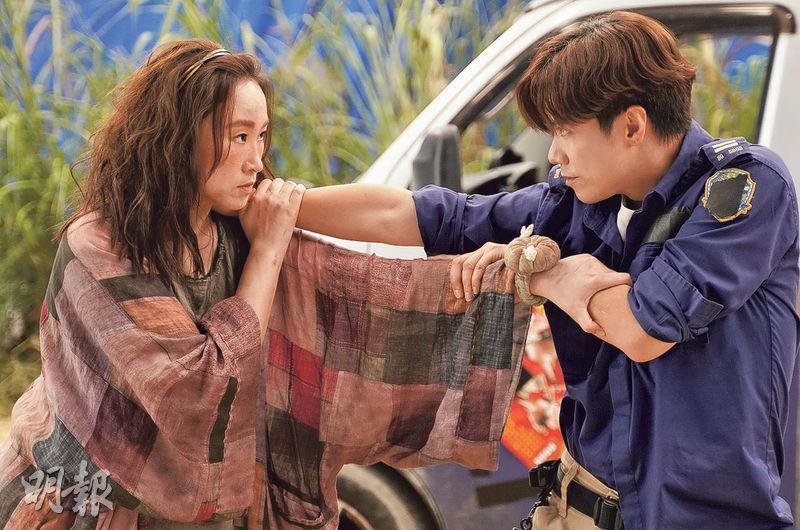 Hins Cheung says Ivana Wong is convincing in her action scenes and can be the new generation ction actress
courtesy of mingpao.com
The Hins Cheung King Hin and Ivana Wong Yuen Chi starred film EVERYTHING UNDER CONTROL (CHIU SUN GAING HAI GIP ON HA) has been slated for a Lunar New Year release. It would also be Hin Jai's first turn as the Lunar New Year lead actor, he said that he originally thought that the Lunar New Year film would mainly be happy and make fun, bu the film had even more dark humor. In addition the Chin Stuntmen Association designed the large scale action scenes, firing real guns, explosions, staff wielding, combat and wires. Because during their performance they need to battle in person without any stunt double, Hin Jai said to Ivana, "I use bone against your flesh!" Ivana also replied in jest, "I truly answered my question, during the shoot everyone put up their professional "front" and didn't want to wear protection pads because we were afraid of looking very swollen. We thought we wouldn't be afraid of 'eating' several shots, but the next day I was all bruised while he was fine." Hin Jai chuckled, "My internal injuries eroded into the bones, yours were only superficial!"
The film had many wire scenes, in one of which Hin Jai and Ivana full of love were raised to seven meters above ground. Unfortunately the director cut it. Ivana complained that several scenes of love were cut, leaving until the explosive and hardcore ones. She hoped that they would be seen as the post credit Easter Eggs. Hin Jai after seeing the rough cut praised Ivana for being able to be the Best Action Actor. "During the shoot my brain was full of Michelle Yeoh and Donnie Yen, the result was 'Ngau Chi Wan Michelle Yeoh' and 'Choi Hung Donnie Yen'." Ivana also joked, "I only thought of the medical cost, as I would have to file for workers' comp!" Hin Jai admitted that he was injured, but sometimes it was from him being "nosy" or careless. Fortunately the medical team was on the set throughout.
The film also included new actors like Jeffrey Ngai, Angus Yeung Tin Yue, Kaho Hung and others. Aside from all the action, they also showed off their muscles for the benefit of the viewers. Ivana pointed out that the male actors took a lot of risks and got their upper body into great shape. In the light of day they still wore very little. Hin Jai said that they were each in shape in their own way, and in all the years he has known Ivana he hs never worn so little in front of her. "However not only me, Jeffrey is also delicious to Ivana!" Hin Jai revealed a spoiler that three of them ran naked in a blocked off two mu field. "People like I make sacrifices for art in order to win an award, we want to gain something from the film industry." Would he bare all? Hin Jai joked, "The knees are two points too, ultimately whatever should be there are there, whether they would be surprises or scares they would depend on the age level. To those who have not had much life experience they should be more surprised, but to those who have watched more Korean series they would be more scared. In their drama are both scares and comedy, we got everything in one shot."
Ivana played a serious village chief. She had to change her usual high pitch voice. When she spoke she had to try to lower her key and act with different tones. She also pointed out that working in the blazing summer sun was indeed very tough, but she was grateful to Hin Jai for constantly treating and making the entire team very happy. "He straight up treated us to a buffet, and cafe egg waffles. He made us instantly forget all the hardship." Hin Jai said that this movie making experience truly benefit him. He felt that a group of "silly people" full of passion and dreams went to make a movie. He also got to try different action scenes and fulfilled many wishes at once. When the production wrapped he was still reluctant to part.