Louise Wong would take a little break in Japan after being busy for awhile
courtesy of on.cc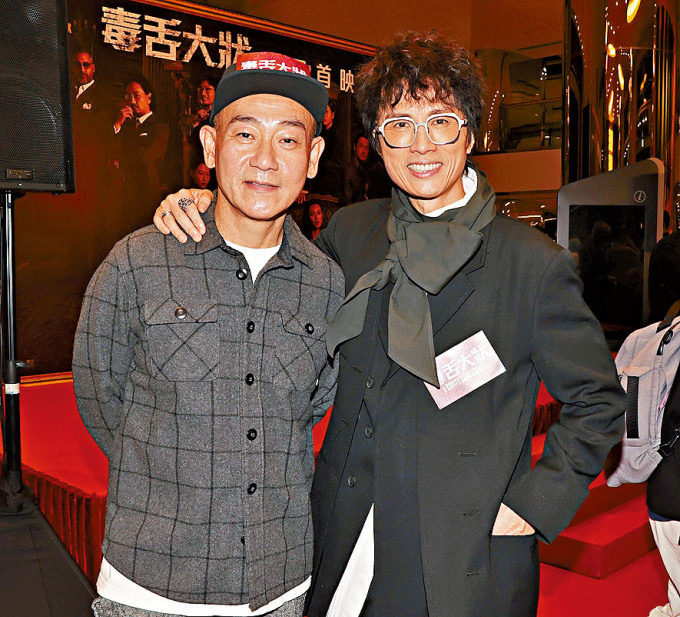 Guest star Bowie Lam makes a rare appearance to promote with Dayo Wong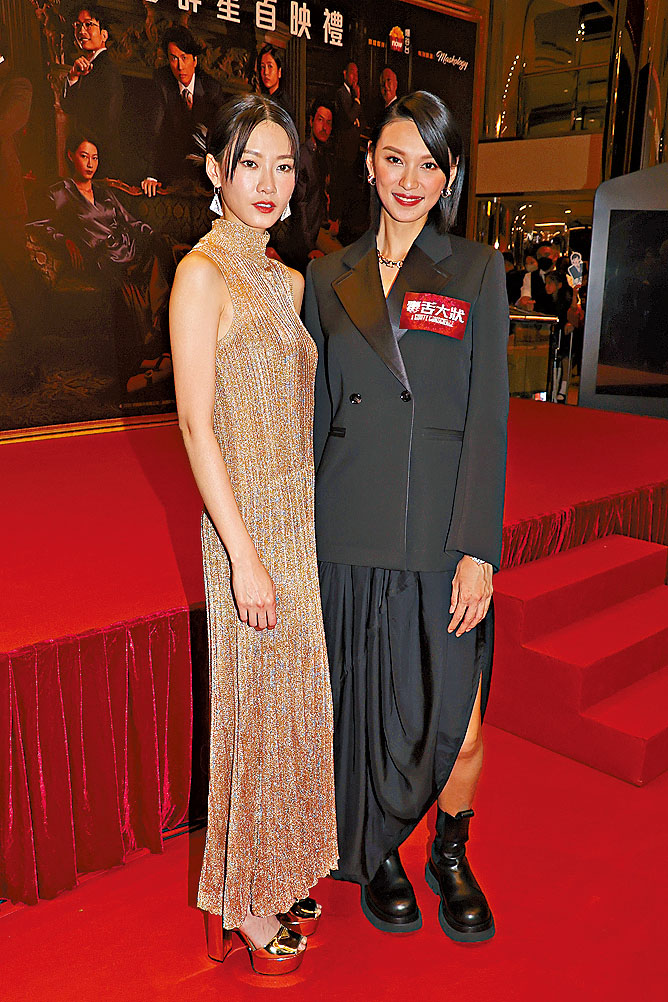 Fish Liew and Louise Wong dress up for A GUILTY CONSCIENCE premiere
courtesy of singtao.com
Bowie Lam, Dayo Wong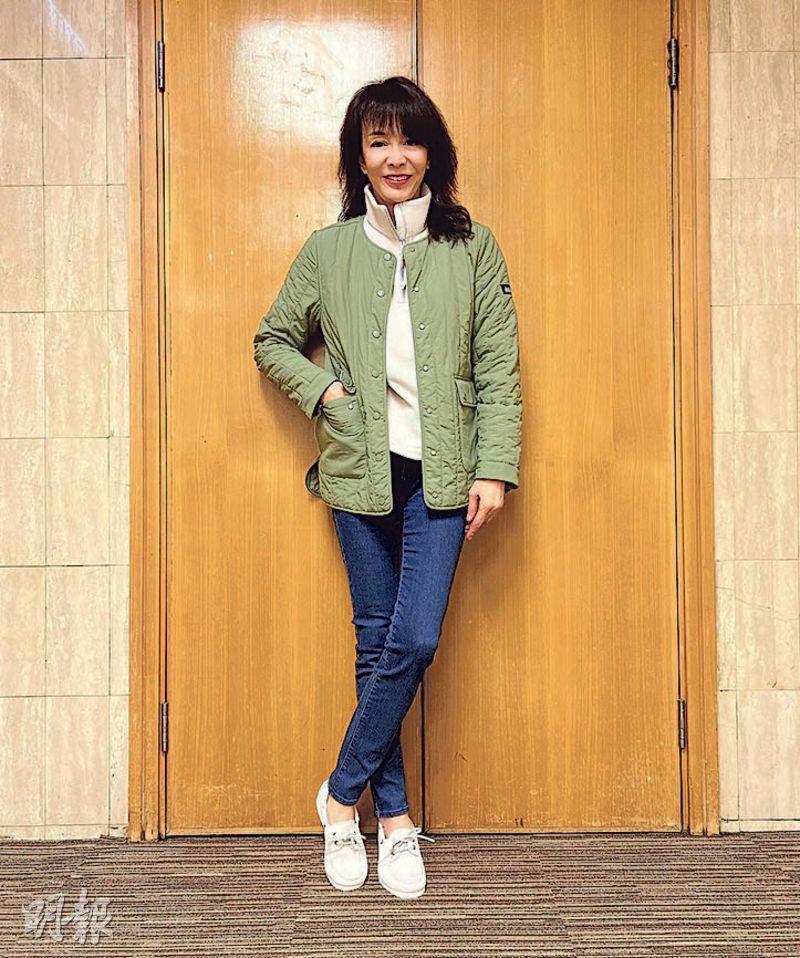 Carol Cheng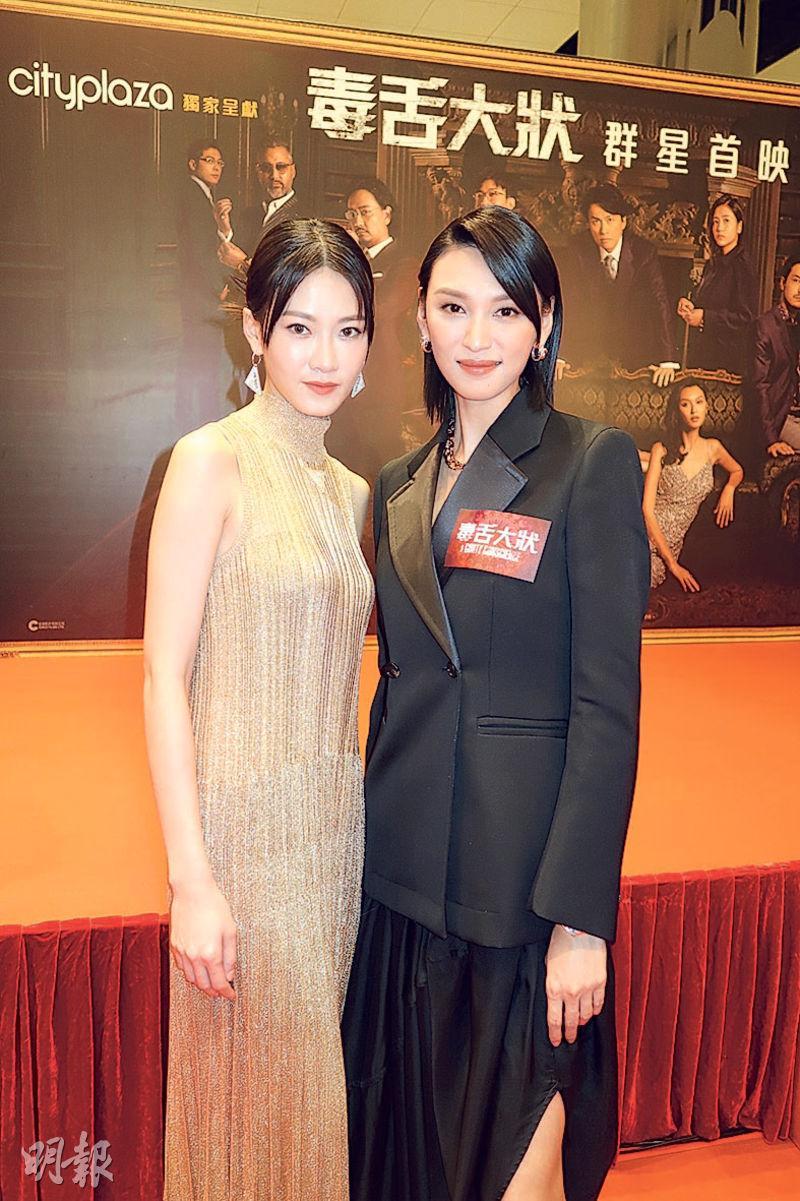 Fish Liew and Louise Wong won their Hong Kong Film Awards together last year, but they have yet to meet for dinner to celebrate
courtesy of mingpao.com
The film A GUILTY CONSCIENCE (DUK SIT DAI JONG) two days ago held a premiere and the first audience appreciation event at the Tai Koo Center to start the new year 2023 with the audience.
Louise Wong Dan Nei after winning the Hong Kong Film Awards Best New Performer with the film ANITA was nominated for Best Newcomer at the 16th Asian Film Awards. Two nights ago when she and Fish Liew Chi Yu attended A GUILTY CONSCIENCE premiere, she said that she never thought that after awhile she would still be nominated. She was very happy, grateful and thankful. She also knew Korean star IU Lee Ji-eun would be among her competition. She revealed that she was her fans and she really liked her. Was she confident about winning? She said that she was already very happy with the nomination, which was a huge encouragement. She would continue to work hard. Would she celebrate the nomination? She joked, "I wouldn't let myself eat well so easily, I am used to torturing myself. Let's wait until I work even harder before having an elegant feast."
Fish also with ANITA won the Hong Kong Film Award Best Supporting Actress. She said that she and Louise have won for half a year already but they were still too busy to celebrate. She even described herself as being "crazy busy", admitting that she had more commercial and business performances. This Lunar New Year she would only have two days off, so she would be unable to spend the holiday back home in Malaysia. As for her income increasing by a lot, she said that she did not increase her salary because of the award. She was still able to be like 'the more jobs she had the busier she got".
Louise said that she too had to be busy until two days before the Lunar New Year, but she was very happy to have a few days on vacation with her daughter and husband Sheldon Lo (Law Hau Yung) in Japan. Upon returning to Hong Kong she would immediately have to work on a film. She joked, "It's OK, I am very grateful for work. My price is cheap but my work is good. I charge reasonably. I welcome advertisers, I would always be able to make time on my schedule." In addition, Law Hau Yung also attended the premiere but the couple only posed for photos with the group, before they were able to shoot a couple picture they had to attend the audience appreciation show.
Dayo Wong Tze Wa, Bowie Lam Bo Yi, Gardner Tse Kwan Ho two nights ago attended the premiere. When asked about box office pressure, Tze Wa joked, "I am very excited, not really nervous. There is nothing that would decide my life and future, it's just a movie." Bo Yi believed that it would be able to surpass Tze Wa's previous film TABLE FOR SIX (FAN HEI GUNG SUM)'s HK$ 70 million record. When asked about the target number, Bo Yi joked, "HK$ 90 million toward HK$ 100 million! I said it!"
Speaking of Carol Cheng Yui Ling provided her voice to another Lunar New Year film EVERYTHING UNDER CONTROL (CHIU SUN GAING HAI GIP ONG) that would put this WAR OF THE GENDERS couple on opposite sides during the Lunar New Year, Tze Wa joked, "Really? Guest starring in my movie would be good too! She as a lawyer would be rather fitting, but I wouldn't let her come over. First she would steal all my scenes, then she would want to get off work right on time. There would be psychological pressure!" How would he like to celebrate if the box office would reach the goal? Tze Wa joked that he would use another movie to celebrate, but TABLE still has not made a sequel yet? He said, "Talk is easy, but coming up with a movie really isn't easy!"