Ivana Wong says that her mother in law has trained her into a mahjong queen. Hins Cheung is shamed to say that he is no match for her.
Hins Cheung promotes hard for his Lunar New Year film
courtesy of on.cc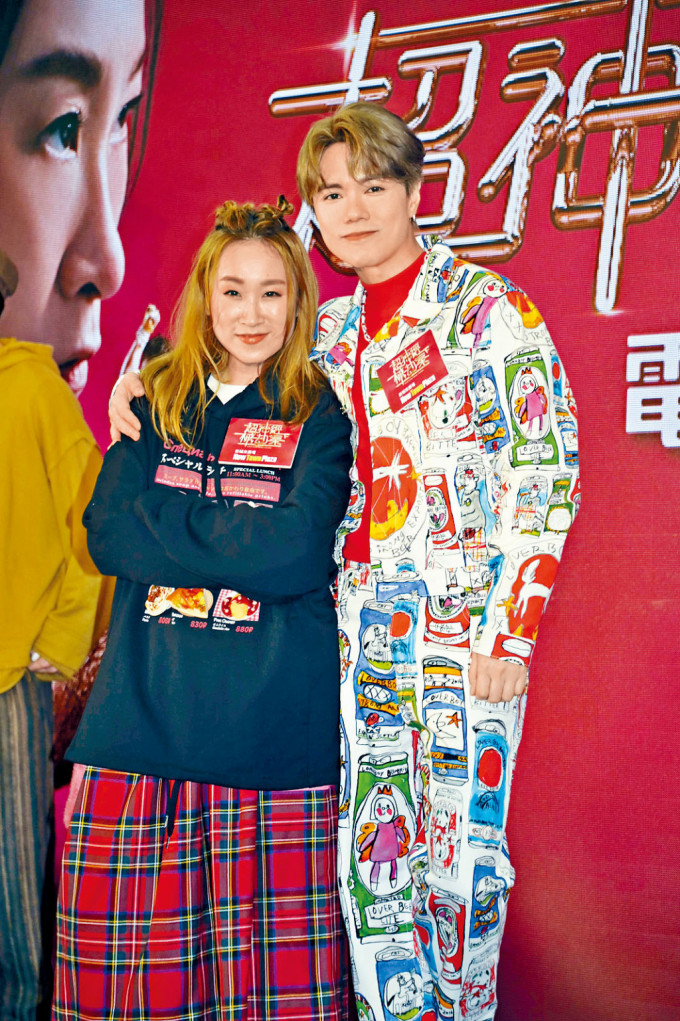 courtesy of singtao.com
Hin Jai and Jeffrey have a streaking scene. Hin Jai says that he is only support, the focus would be on Jeffrey.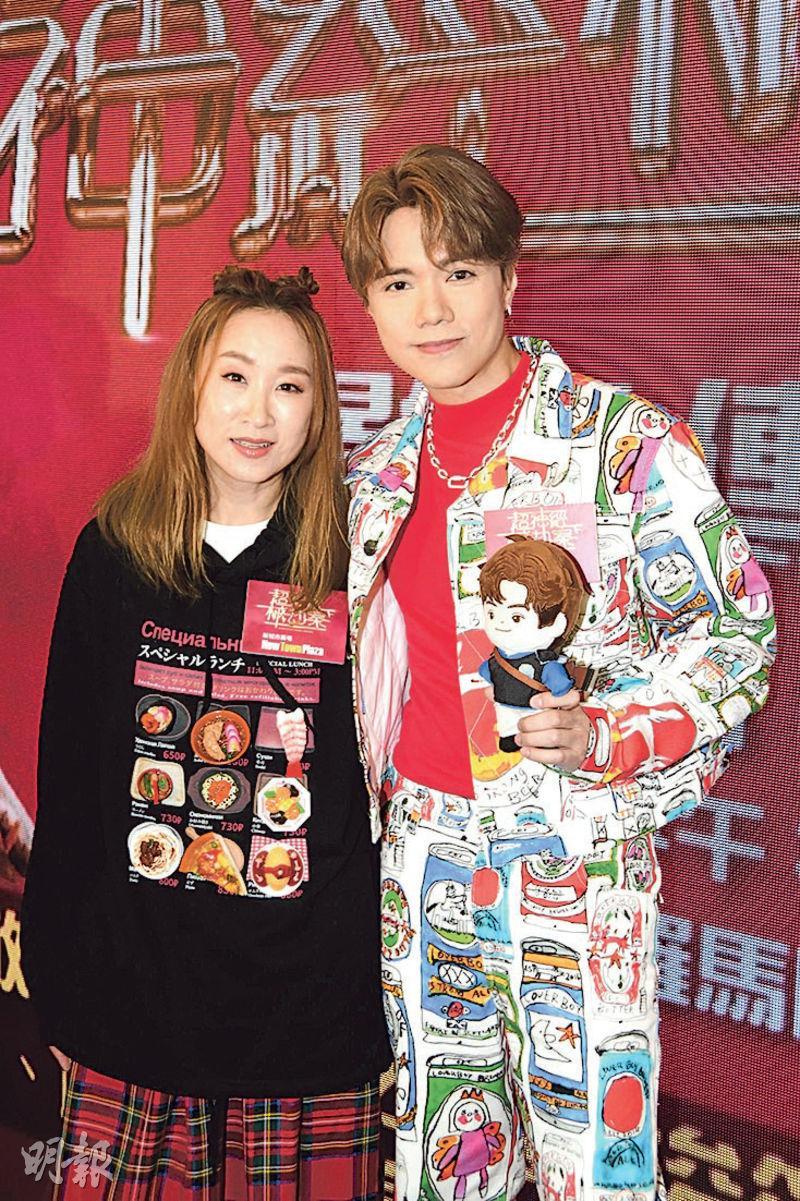 Ivana Wong and Hins Cheung both joke that they can fight, so they are not afraid of competing against Donnie Yen's Lunr New Year film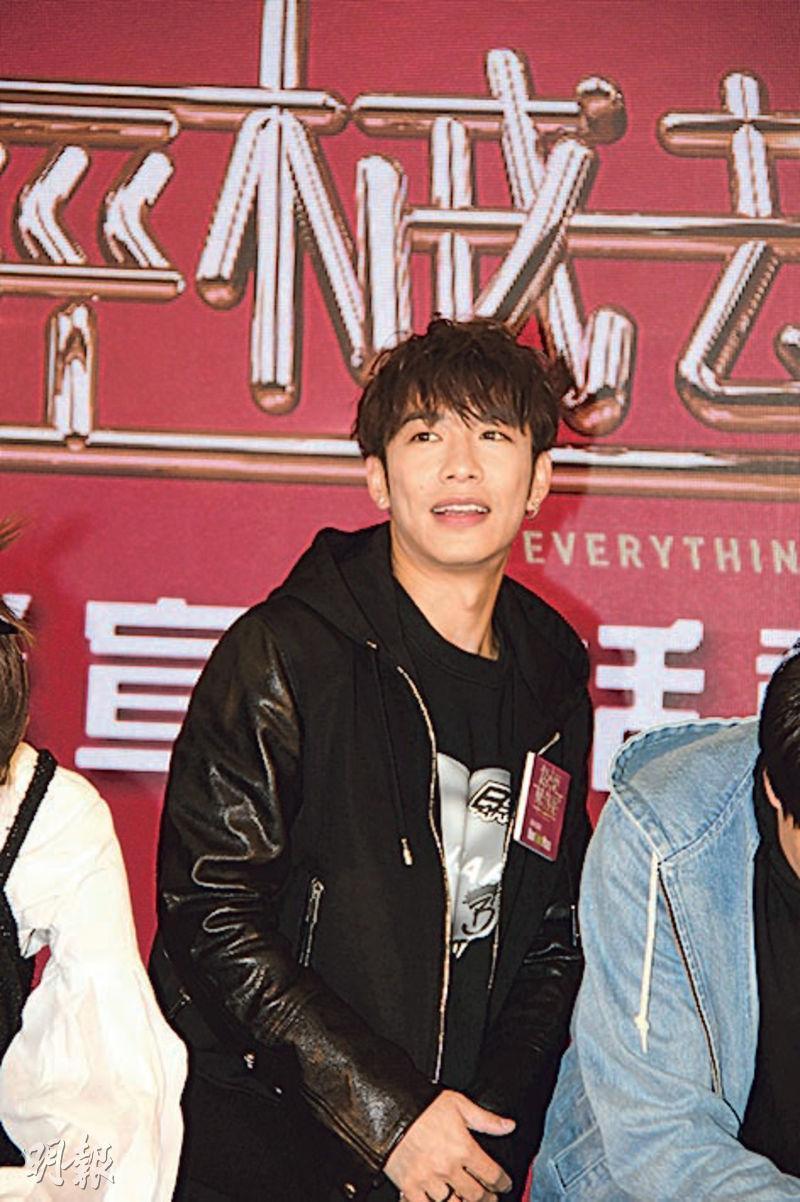 Kaho Hung due to work is super late, arriving before the event ends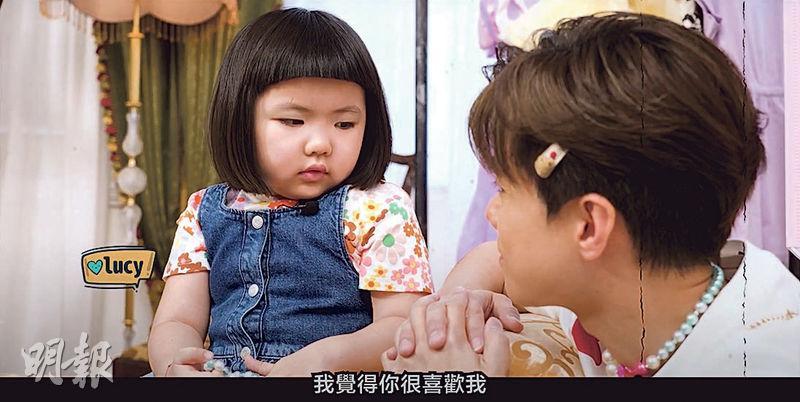 Hin Jai says that Lucy Lee frightened him during the shoot, leaving him unable to respond
courtesy of mingpao.com
Hins Cheung King Hin, Ivana Wong Yuen Chi, Jeffrey Ngai Chun Sun and others yesterday promoted their Lunar New Year film EVERYTHING UNDER CONTROL (CHIU SUN GAING HAI GIP ON HA) at a shopping center. One of the actors Kaho Hung due to work did not arrive until the end of the event. They played Lunar New Year games with the live audience, wrote couplets to wish for box office success for the film.
The film will officially open this week. Hin Jai admitted that he was nervous and excited because this was his first Lunar New Year film. With food props on her clothes, Wong Yuen Chi was made fun of as going to the Lunar New Year dinner. She said that whenever she ran into something joyous she would dress in a celebratory manner. Speaking of not having time off due to the film promote, Hin Jai and Wong Yuen Chi did not mind. They joked that they could meet on the Lunar 3rd to pay each other New Year visits and revealed that the cast has already planned to play mahjong online. Hin Jai and Ngai Chun Sun's nude scene has become the focus. Hin Jai said that he was not nervous. "All the focus would be on Ngai Chun Sun, I am only support for him." Speaking of this year's Lunar New Year has a lot of variety, Hin Jai wished that everyone's box office would rise and said that later he would shoot many courtroom, martial art videos to salute other Lunar New Year films. Hin Jai's online program has become a hit. He and Sam Lee Chan Sam's daughter Lucy Lee Yuen Yuen's conversation was sharp. Hin Jai said, "It was my first time babysitting, but Yuen Yuen is very quick witted. I had no way to come back. She is a character superstar, maybe because I am not her idol (MC) Cheung Tin Fu."
Ngai Chun Sun was grateful to be able to participate in a Lunar New Year. Speaking of his rising popular leading to a fat year, he joked, "Indeed it has been back than in the past, the most important is to stay healthy and everyone happily promote together. In the Lunar New Year I want to get fat too, the family tradition is to have the Indonesian thousand layer cake for the New Year." As for having to appear in the buff with Hin Jai in the film, Ngai Chun Sun said that the story required it. For now he has not thought about releasing a photo book. First he would like to focus on his acting and singing skills. Ngai Chun Sun earlier reveled that he has thought about going on vacation, now the itinerary might change. "It's still being planned, I might not definitely go. If I can get time off and my girlfriend's schedule matches then I would go. Young people should work first, and work more while they are young."